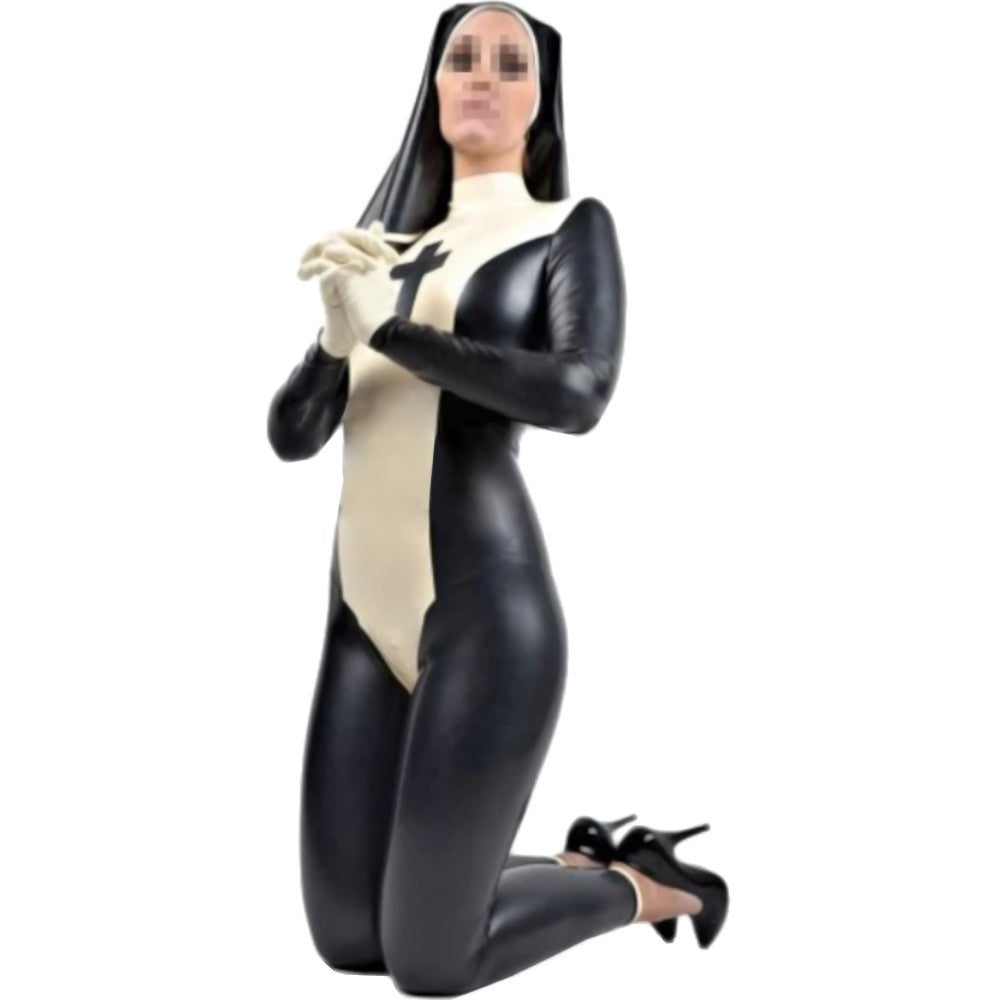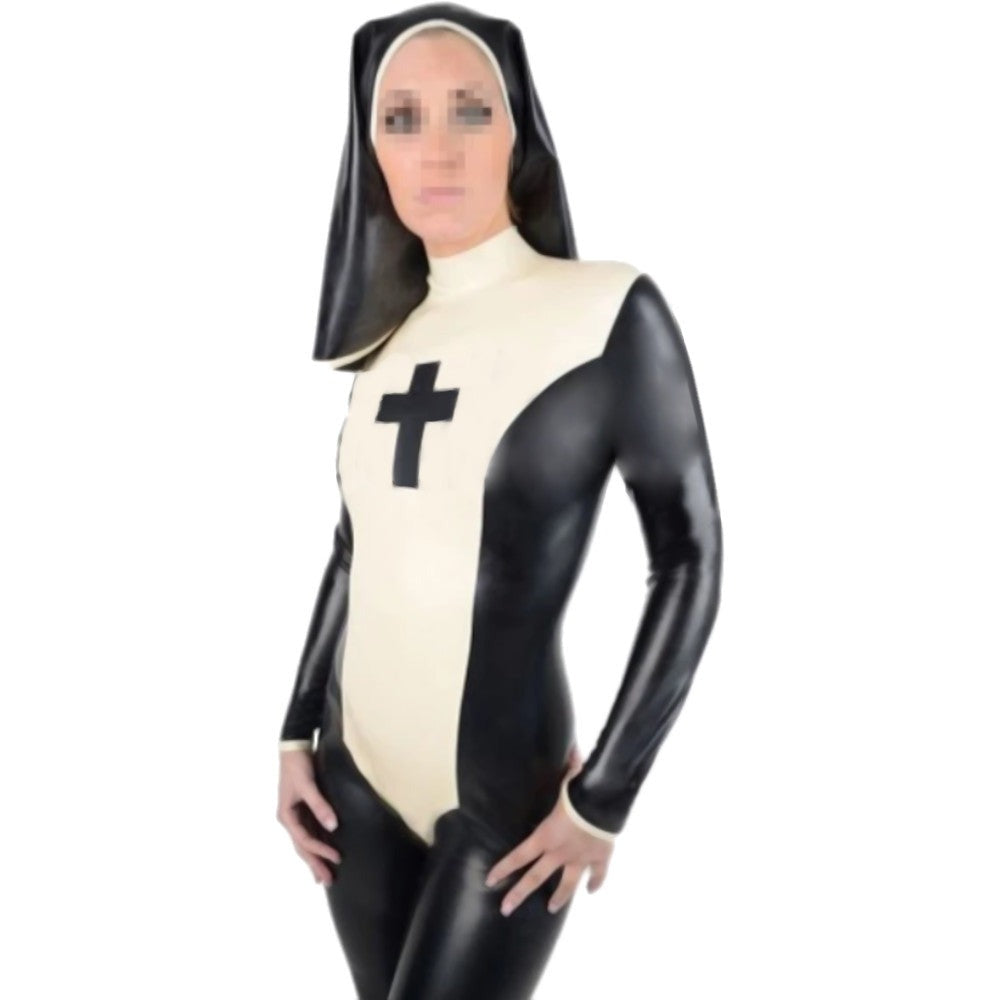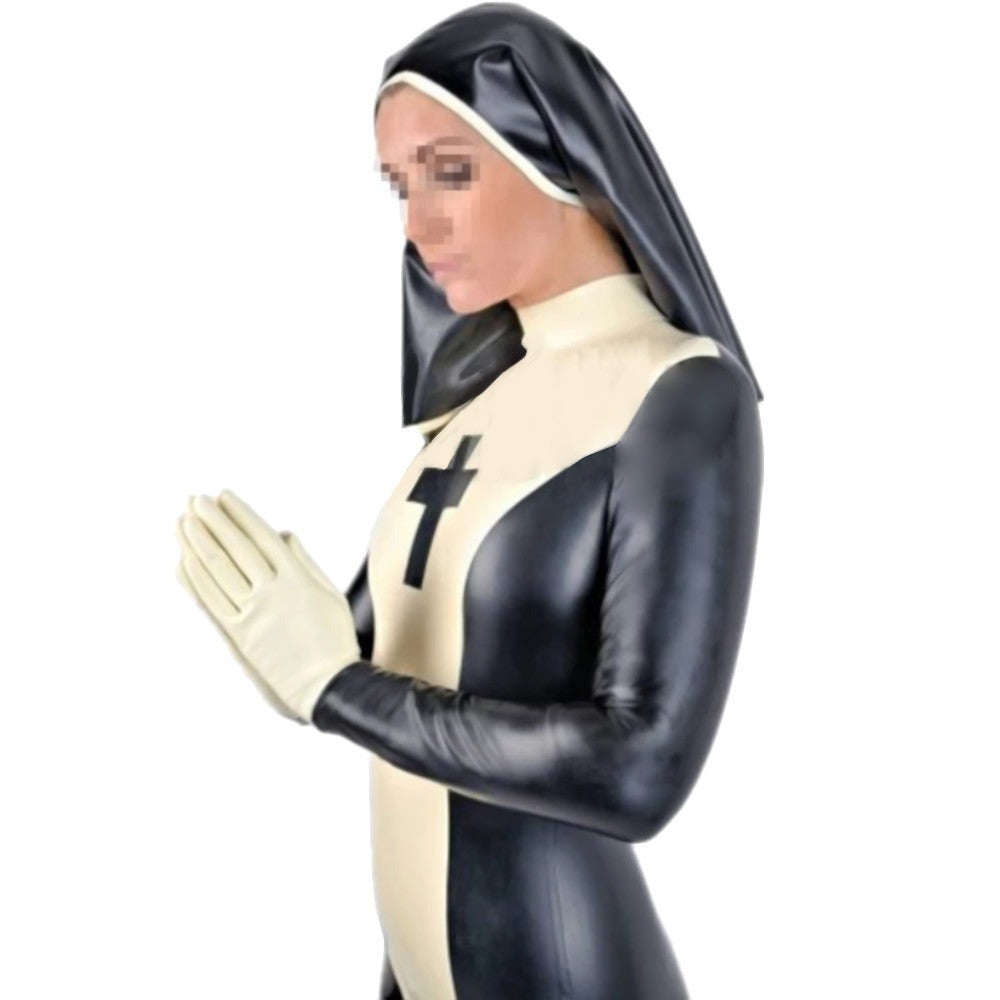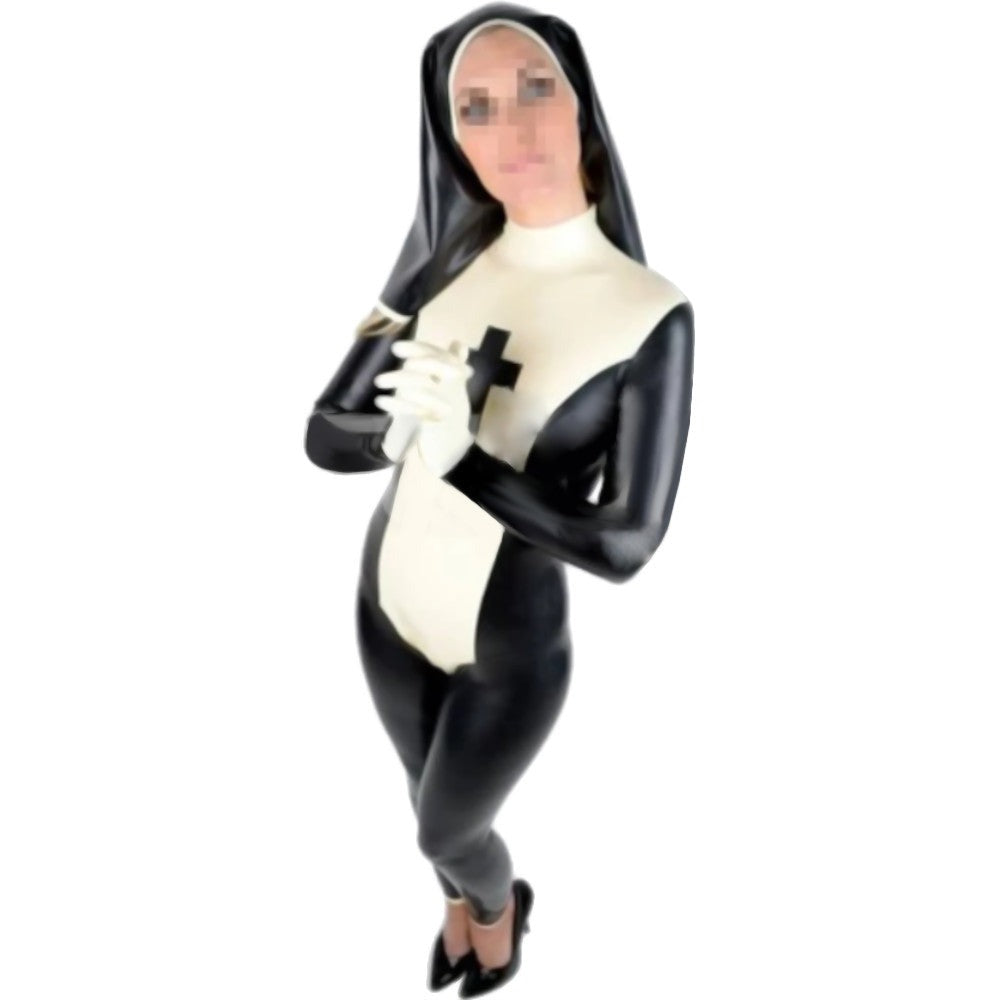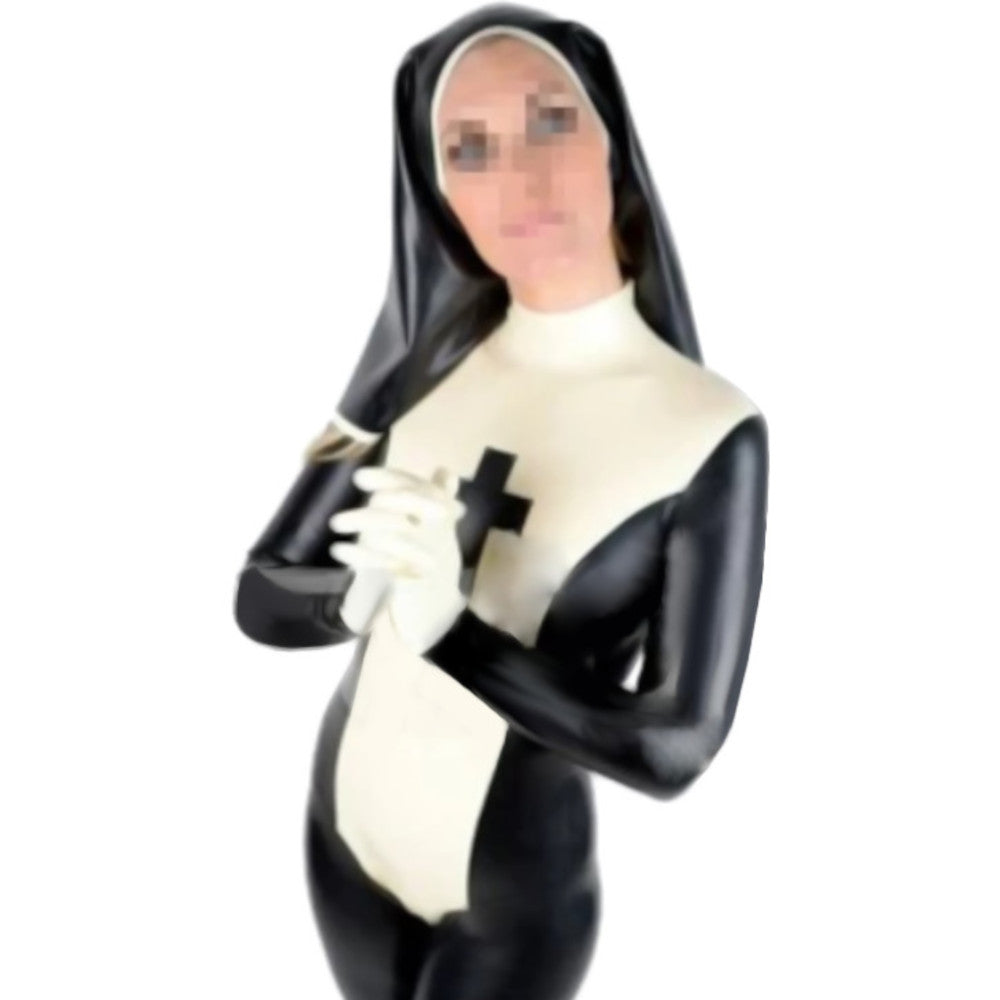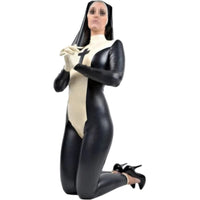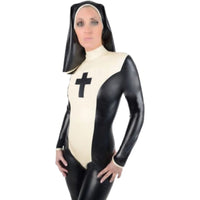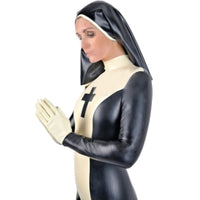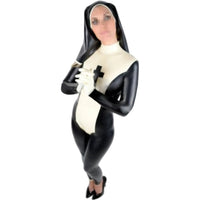 Naughty Nun Full Body Costume
What is untouchable becomes so tempting, which is why you've always fantasized about going dirty with a woman who has sworn herself to celibacy and virginity. Won't it be thrilling to undress a woman fully clad with a long garment and a veil? Fulfill your longing and fantasy with the Naughty Nun Full Body Costume! Have your lady put this on and present herself as a saint at first but turn slutty in the end. It's so naughty!

A catsuit that mimics a nun's habit, this latex costume will make your lady extra desirable. The suit has a white trimming in its center, which bears a cross emblem. The bodysuit will cover her body from the neck down to the ankles. It comes complete with a veil, as this part of the costume is a staple. To make it more realistic, get her to hold a rosary in her hand and make her wear a crucifix. Once you have achieved that "holy" look, it's time to throw in a slutty pair of shoes!

Being the nun in your role play, she should kneel, clasp her hands, and pray. And as she does this, try to be the evil continually tempting and seducing her by brandishing your hard cock. Force her to suck your dick, then let her know how it feels good to be pleasured by a saint!

Interestingly, nuns all over the world don't wear the same color of habits. Some wear pink while others wear blue. Pick from the wide selections of colors for your ultimate satisfaction.

As it's made of natural latex, it's pricey, but it's worth it. Your partner will love the tight fit while it emphasizes all her beautiful curves. It comes in a wide range of sizes, so measure her bust, waist, and hips.

Why think it over when all you have to do is grab one now for hotter scenes soon!

Specifications
| | |
| --- | --- |
| Color | Black, Blue, Brown, Green, Orange, Pink, Purple, Red, White, Yellow, Clear, Champagne, Army Green |
| Material | Latex |
| Sizes | XS, S, M, L, XL, XXL - "Refer to the size chart below for the measurements" |
| Recommended for | Women |
| Washing Tips and General Instructions | (Hand wash with warm water without detergent or soap, Hang to dry, Do not iron ) |
Sizing Guide