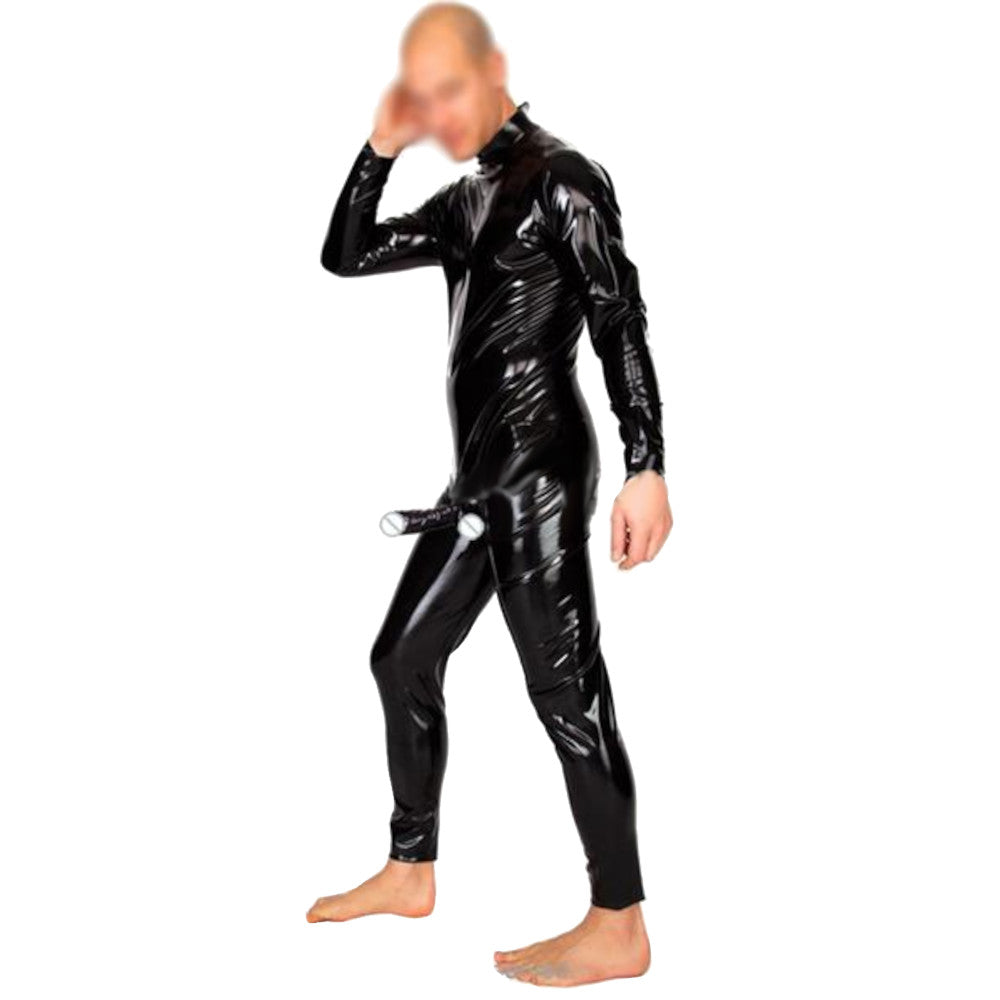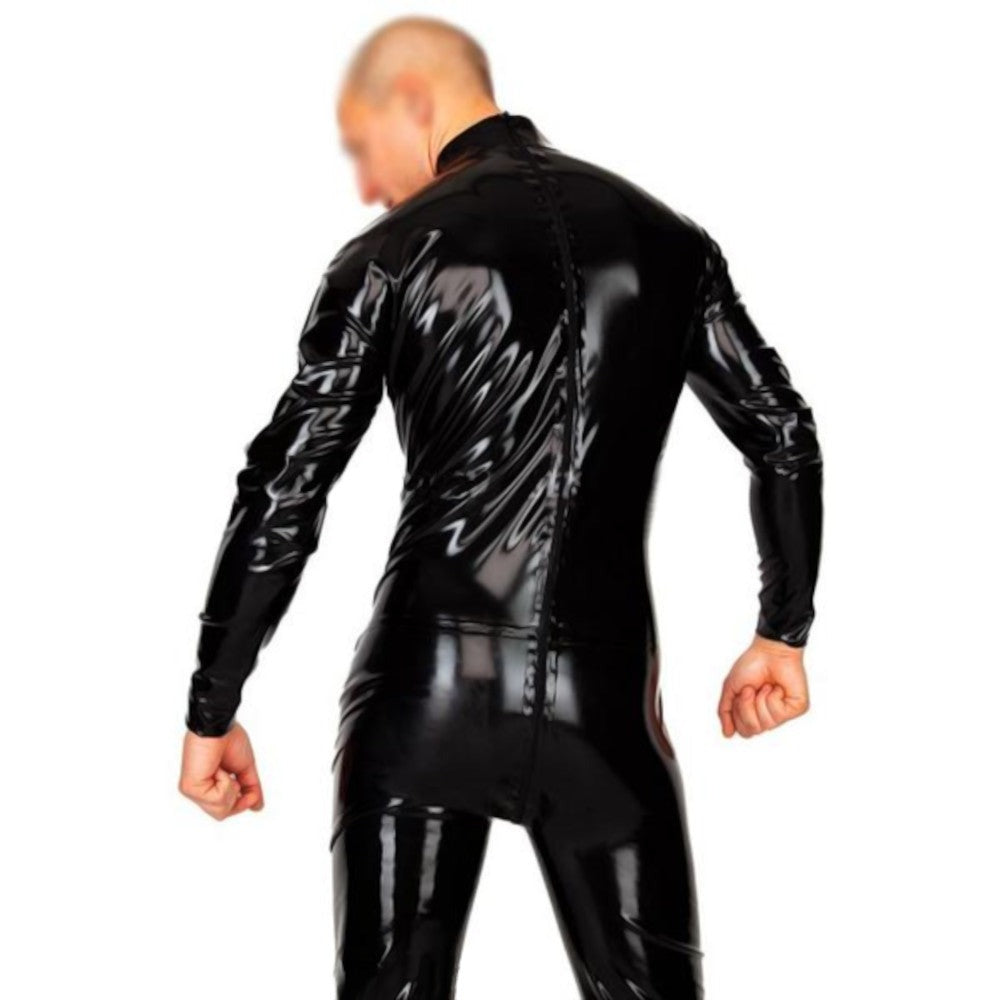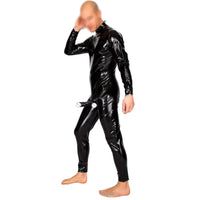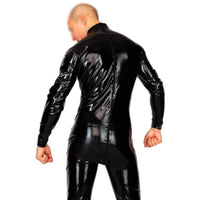 Carefree Latex Condom Catsuit
Admit it; there's something about catsuits. Once you put it on, it brings out the sexiness you thought you never had. As a result, it boosts your confidence, making you even sexier.

However, some catsuits don't just make you look sexy; they improve your performance, too! And if you're looking for such bodysuits, this Carefree Latex Condom Catsuit is a perfect choice. This suit enhances your look, bringing out your inner hotness. And with the penis sheath attached to the crotch part, you'll get the size of your dreams without invasive surgery or taking any pills. What a way to turn yourself into a better sex partner!

Want to turn yourself into a hot and wild sex beast? You need to prepare your body first! This outfit may look simple and easy to wear, but you need to handle it with care when you put this on. To start the process, you need to apply a lubricant all over your body. The best options would be silicone-based and water-based lubes, as these solutions are compatible with latex. But if you have none of these, talc powder is a better alternative.

Be sure to rub a liberal amount of any of these products onto your body. When you're all slippery and wet—or dried up, depending on what you'll use—gently slide your legs into the pants and slip your cock into the penis sleeve. Slide your arms into the sleeves and zip the back zipper to close it. Walk around the house and watch your partner drool as she sees you in this catsuit. Trust us; she won't be able to resist herself upon seeing your look.

The Carefree Latex Condom Catsuit is available in different colors and sizes, allowing you to get a catsuit that fits you perfectly. All you have to do is pick a variant that you want and add it to your cart!
Specifications
Color
Apple Green with Black, Light Blue with Black, Red, Transparent Black with Black, White + Black, Pink + Black, Blue + Black, Olive Green with Black, Transparent Green with Black, Plum Red + Black, Transparent with Black, Purple + Black, Baby Pink + Black, Transparent Brown with Black, Brown + Black, Sharp Pink with Black, Transparent Purple with Black
Material
Latex
Sizes
XS, S, M, L, XL, XXL - Refer to the size chart below for the measurements
Recommended for
Men
Washing Tips and General Instructions
Handwash in warm water without soap or detergent.
Leave it to dry flat and dust with talc.
Do not tumble dry.
Do not iron.
Do not dry clean
Sizing Guide