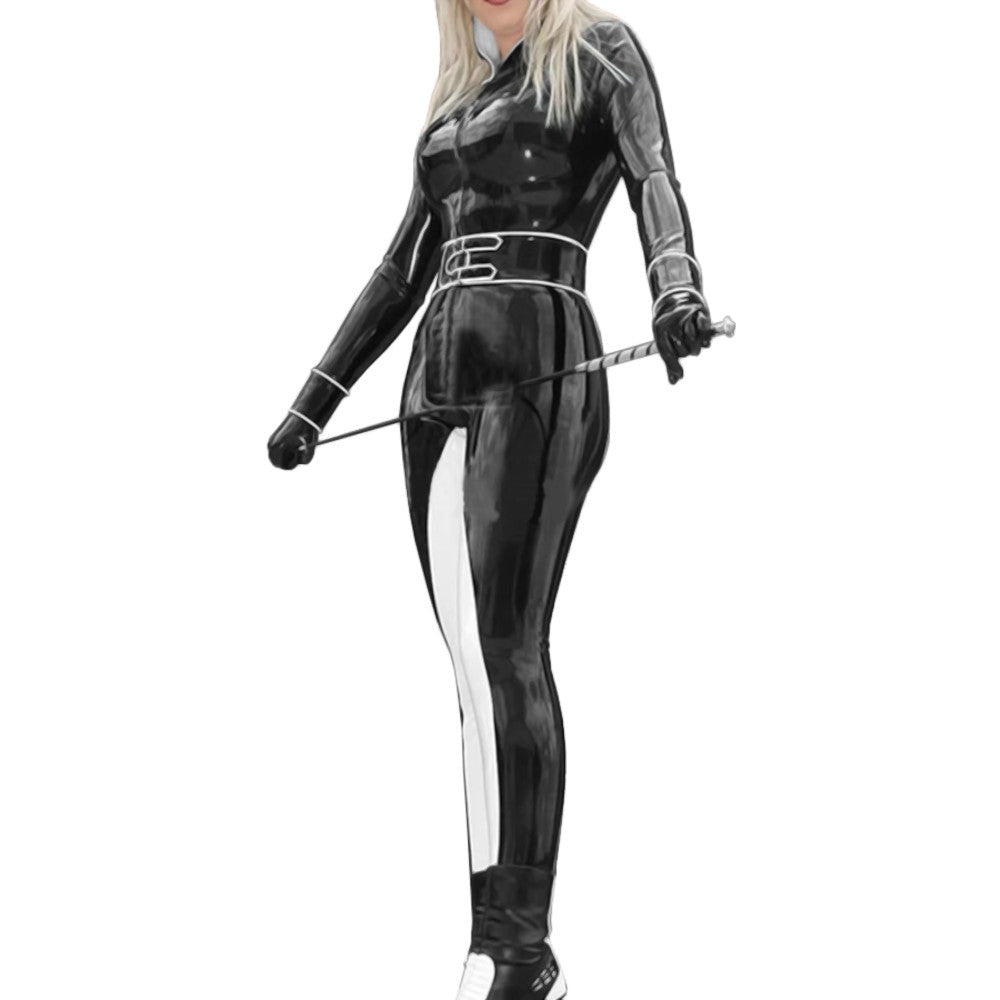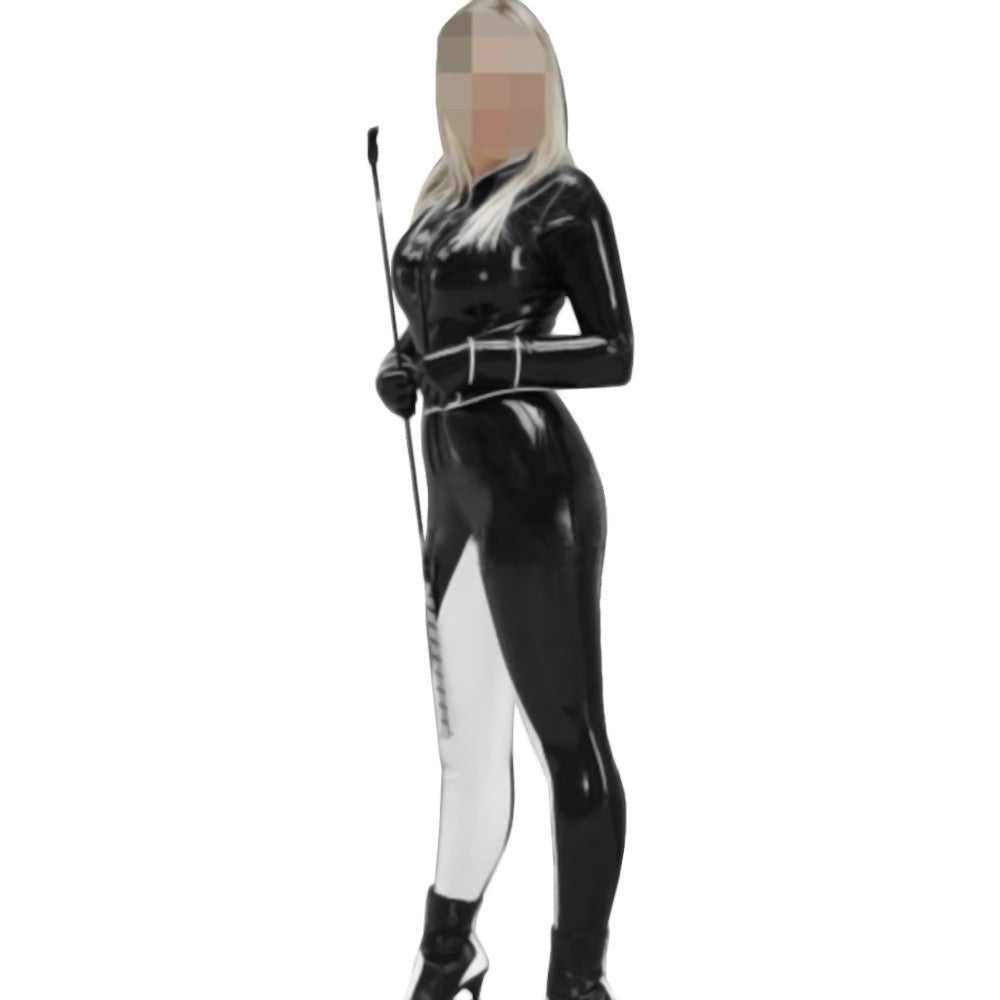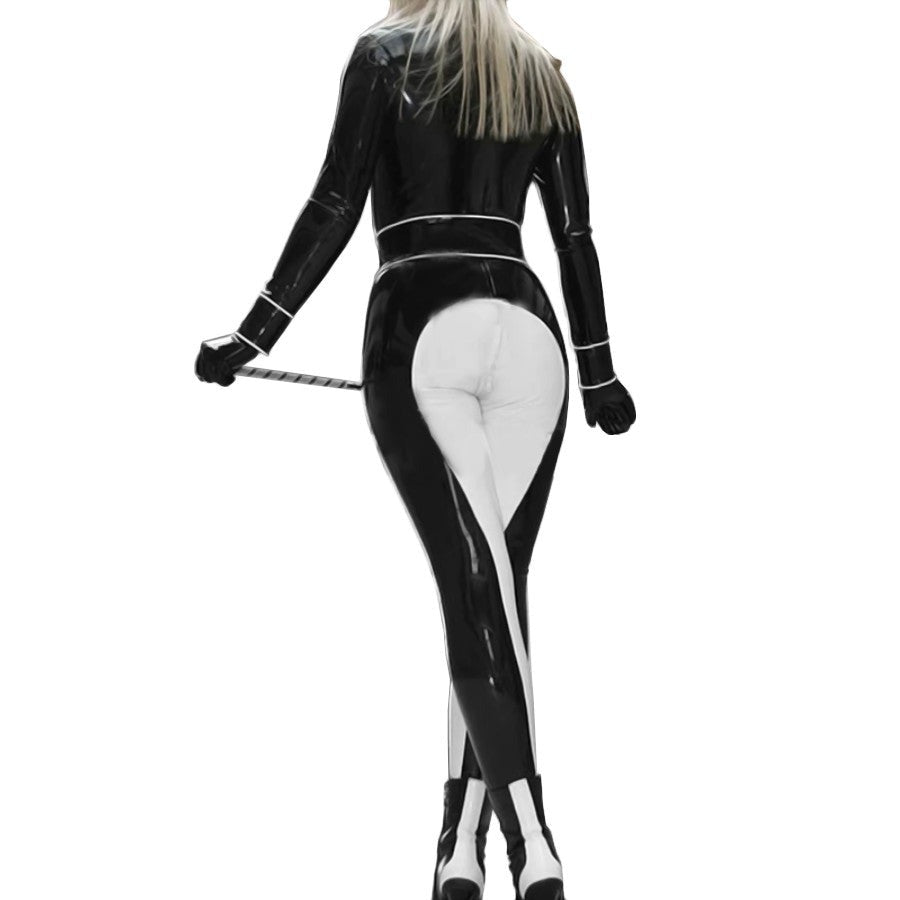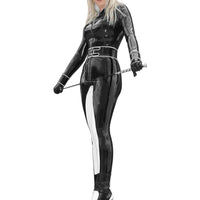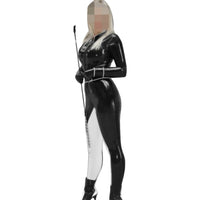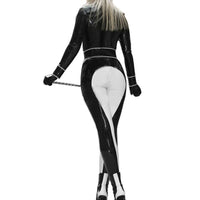 Classy Mistress Long Sleeve Catsuit
You've got him hooked on erotic slavery, and he follows every command without hesitations. Your scenes are getting more intense, so you want to dress up for every thrilling occasion. You have fancied donning yourself in a bodysuit as you want a second layer of skin to hide your imperfections and highlight your curves.

Look elegant, confident, and powerful with the Classy Mistress Long Sleeve suit! It's a figure-hugging one-piece garment that will show off your curves. Whether you are petite, tall, slender, or curvy, you'll have this suit that will perfectly fit your body type. Black is sexy, but if you fancy going for a bold, bright-colored latex suit, you won't be disappointed as it is available in so many exciting color variants!

Glide into it by applying talc powder or silicone lube all over your body and on the inner surface of the long sleeve suit, as doing so eliminates friction. Remove all accessories as they can snag on the material and cause some serious damage to it. Long fingernails can harm the suit as well, so be extra careful when you pull the sleeves or legs. Latex is a durable material, but it's not created for poor handling. You'll need a hand to help you with it, so let your slave assist you in this. It will delight him for sure.

Enclose yourself totally by zipping it up. The zipper runs from the neck down between your thighs all the way up to your bum. The zipper makes it all easy, from wearing it to taking it off. This zipper also gives immediate access to your most pleasurable points should you decide to let your slave take a peek and tickle those intimate parts! You want his cock either in your pussy or your ass without taking off the suit? The zipper will make this possible!

Feel nasty, be naughty! Buy this classy suit now!

Specifications
| | |
| --- | --- |
| Color | Black, Blue, Brown, Gold, Green, Orange, Pink, Purple, Red, Silver, White, Yellow, Clear |
| Material | Latex |
| Sizes | XXS, XS, S, M, L, XL, XXL - Refer to the size chart below for the measurements |
| Recommended for | Women |
| Washing Tips and General Instructions | Handwash in clean water without detergent, mild shampoo is OK; Do not iron or tumble dry; Use talc or silicone lube when putting it on |
Sizing Guide