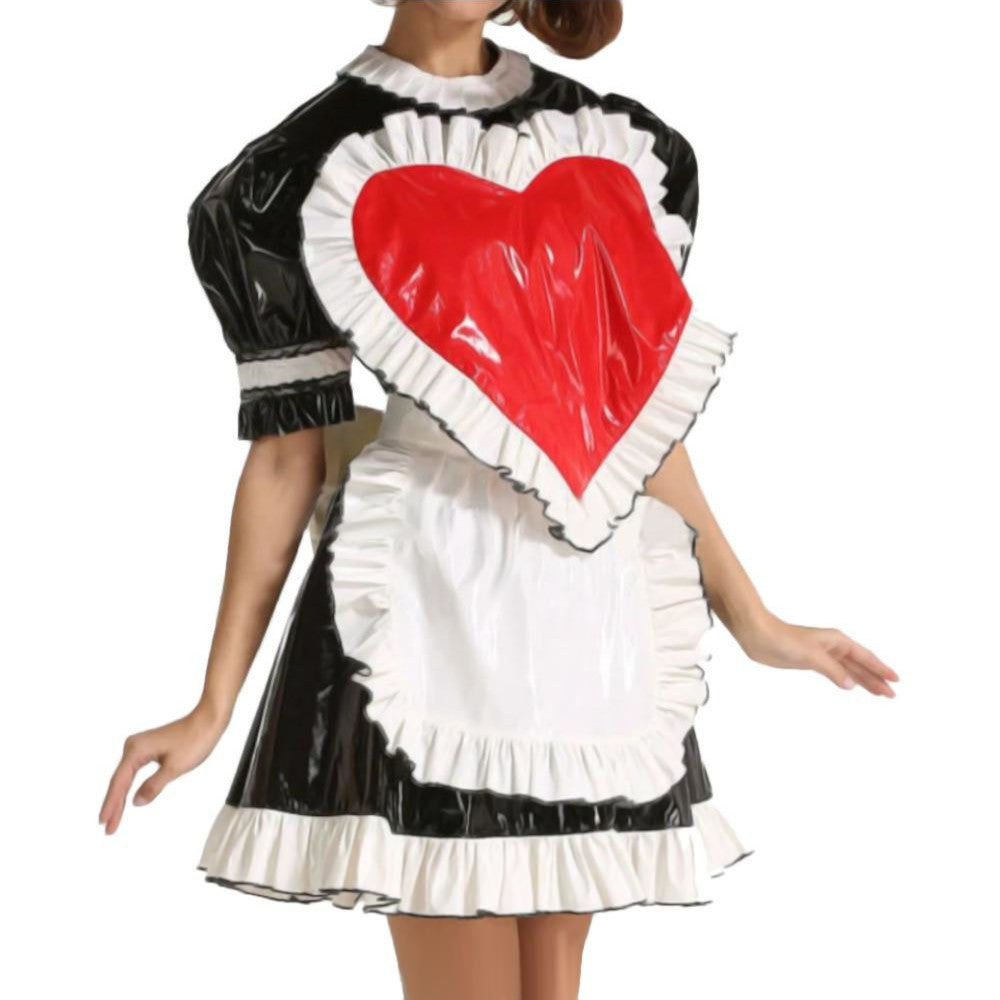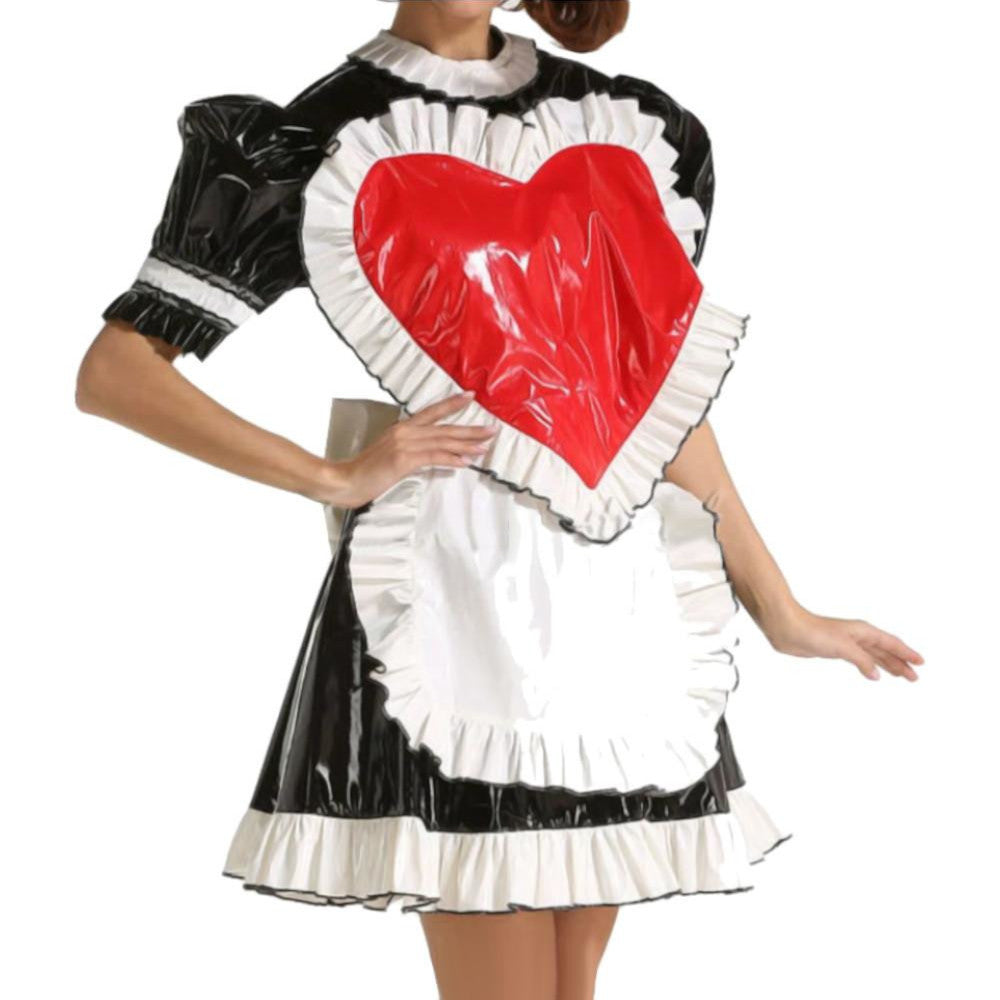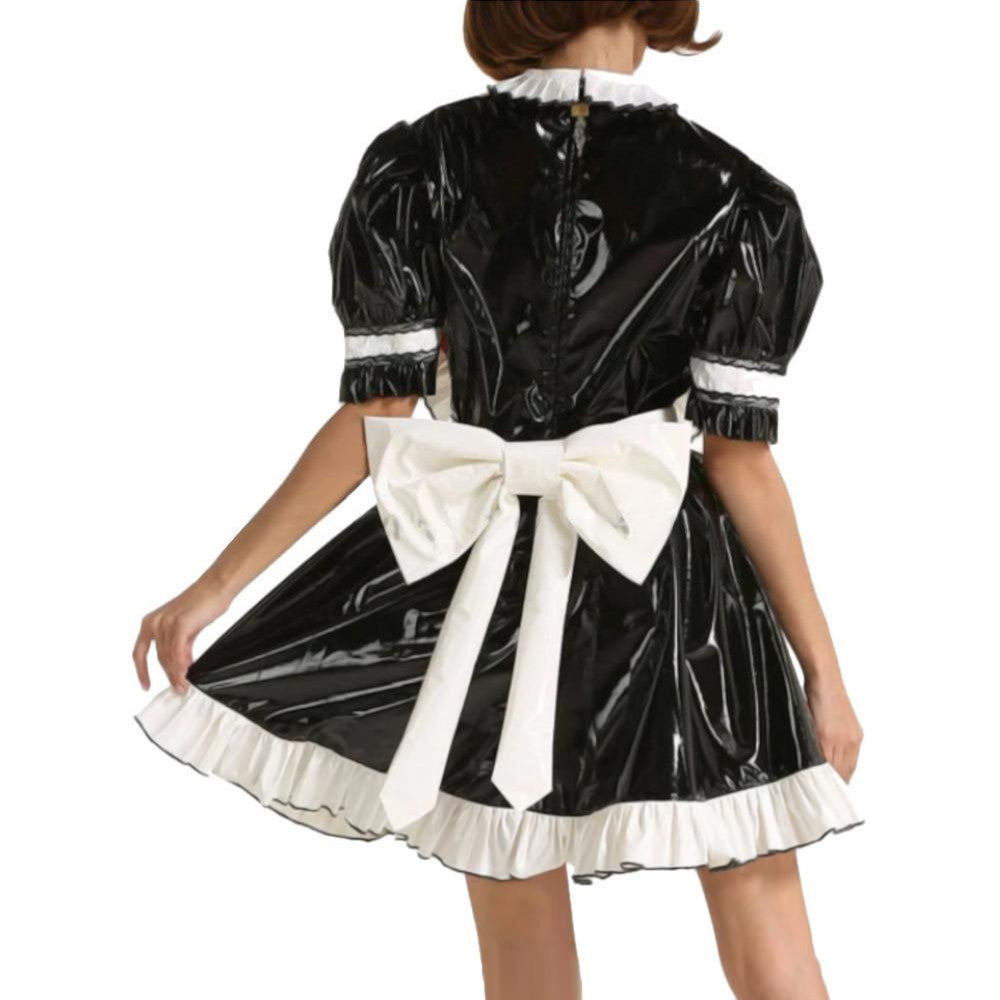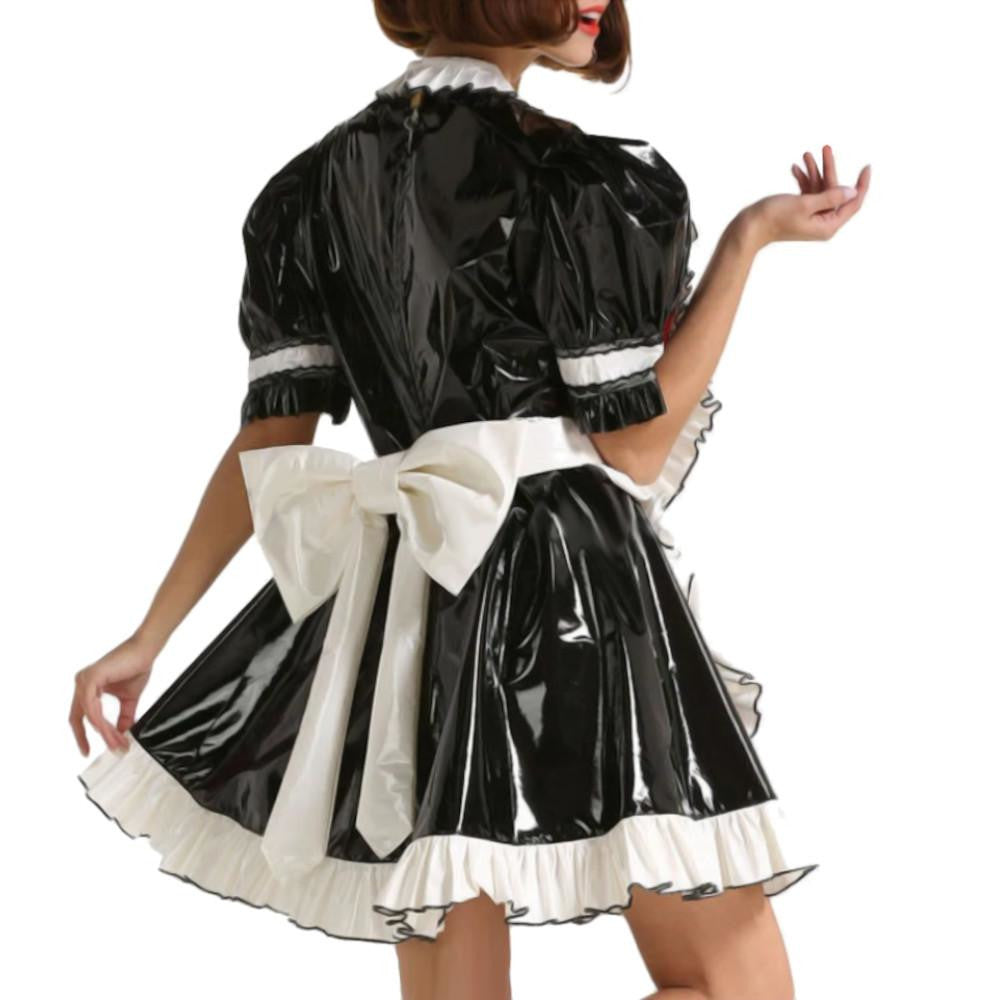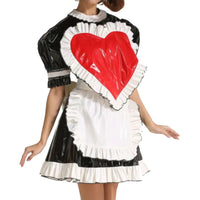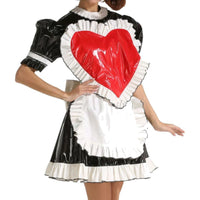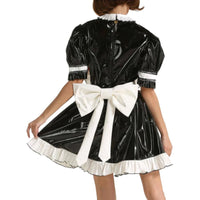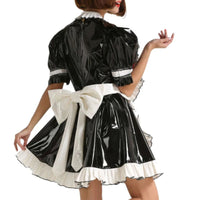 Devoted Latex Doll Outfit
A maid is a loyal servant who is always ready to serve her master at his beckon. If you fantasize about becoming one during your intimate role-plays, make sure you have the right dress to show your obedience and devotion. The Devoted Latex Doll Outfit is made for this kink.
This French maid-inspired dress is available in more than a dozen delightful colors, and each variant has trimmings of a different color. Take, for example, the black option. It features a removable white apron and white ruffles on the hem and collar. With structural puff sleeves, it shows modern style unique from other maid dresses you have seen. To make this doll dress even cuter is a big heart on the front panel. This heart also has ruffles on its edges to show that you have such a huge heart for your master.
The pleated skirt of this dress is fitted at the waist and flares out as it gets closer to the hem, giving you a flattering figure to show off. This skirt also allows free movement, and it gracefully bounces when you dance or sway. At the back is a large bow that makes it look adorable and childlike.
Put on a pair of gloves and knee-high socks, and let the play begin! Grab a feather duster that will go with your costume and impress your master with your cleaning skill! When you have this trimmed dress on, you will, no doubt, be in that headspace.
The dress has a zipper on the back so you can put it on with ease. You may want to use silicone lubricant or talc powder to eliminate friction. The shinier this costume is, the better, and to bring out its glossy shine, spray it with silicone-based polish. Avoid using oil-based as this will degrade the material.
Achieve the look of a French maid doll with this latex dress soon when you buy it today!
Specifications
| | |
| --- | --- |
| Color | Black and trims, Transparent Purple with trims, Apple Green with trims, Baby Pink and trims, Purple amd Trims, White and trims, Light Blue and trims, Red and trims, Yellow and trims, Orange and trims, Transparent Green with trims, Brown and Trims, Jade Green and Trims, Transparent Brown with Trims, Sharp Pink and Trims, Transparent with trims, Blue and trims, Plum Red and Trims |
| Material | Latex |
| Sizes | XS, S, M, L, XL, XXL - Refer to the size chart below for the measurements |
| Recommended for | Women/td> |
| Washing Tips and General Instructions | Handwash with warm water. Do not use soap or detergent. Hang to dry. Do not iron. |
Sizing Guide