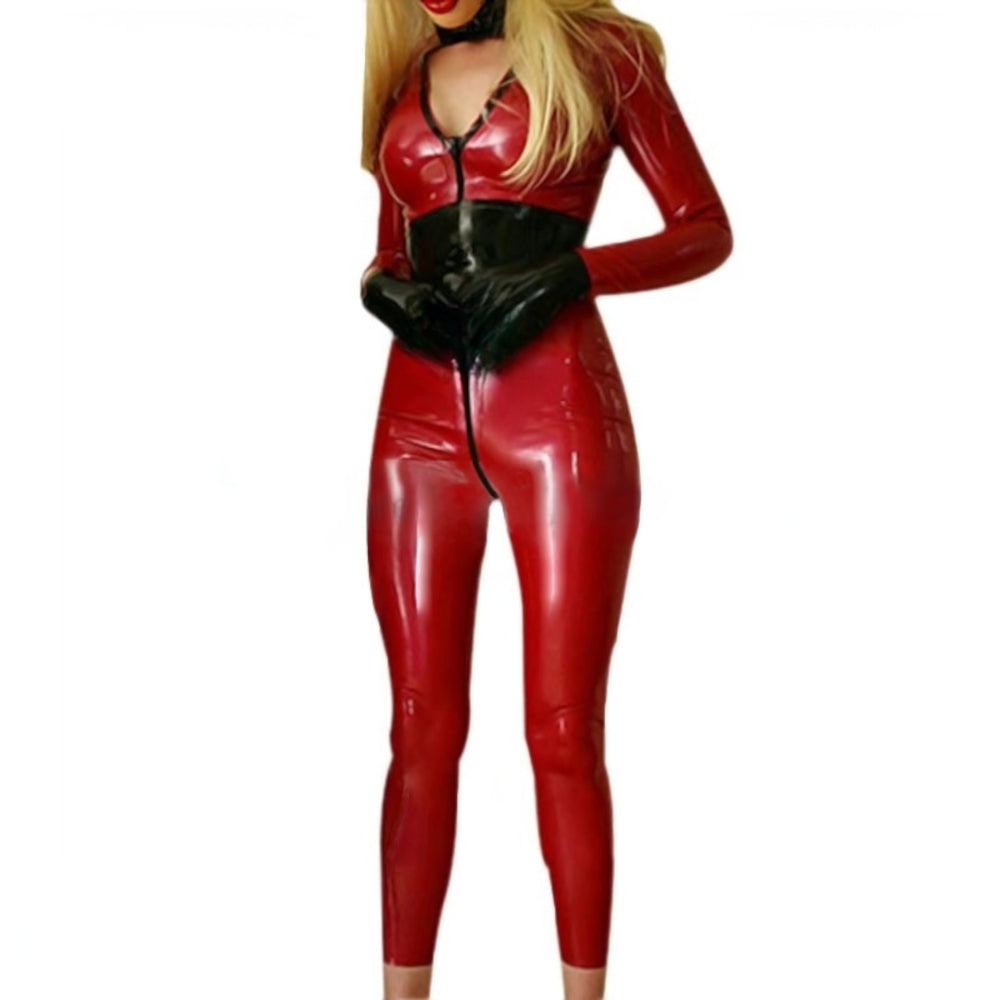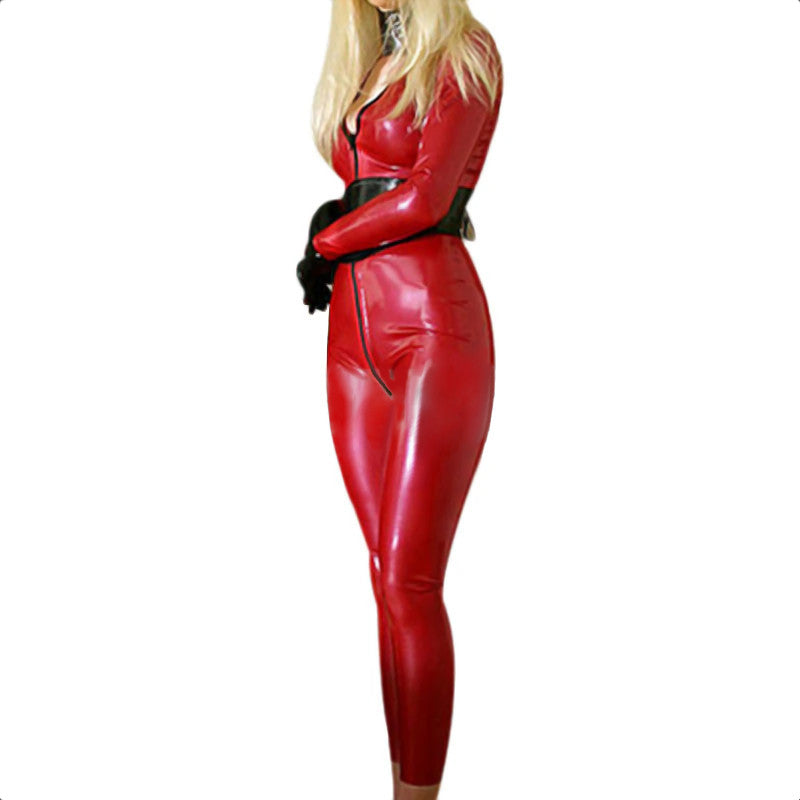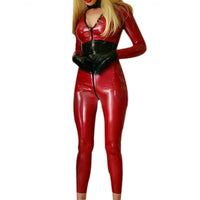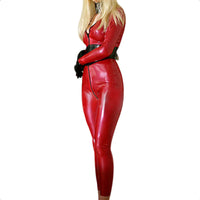 Breathtaking Bondage Latex Suit
Each thrust of your man's dick to your pussy makes your heart beat a million times per minute. You lose your consciousness whenever he fucks you so hard in the bed. But is this your limit in sex? Have you tried BDSM yet? If not, try it tonight. There are better ways to enjoy sex—not just through penetration!

If you want a more breathtaking sexual experience with your man, have foreplay before sex using the Breathtaking Bondage Latex Suit. Play the role of a slutty slave devoted to submit to her master.

This catsuit is a costume for naughty plays, such as BDSM. But it can also be an item of fashionable clothing for parties and events. It's made of natural latex—no more, no less, so test whether your skin has a harsh reaction to this material before getting one. It's a partial cover to your body from the neck to the upper part of the ankle, leaving only the bust area open. Because why not? This hole feature in the chest makes the wearer a lot more seductive and provocative!

This outfit comes in five colors—each of which comes in six sizes. Get your ruler now and measure your body parts. Compare your measurements to the table below to find the best fit for you.

Once you have your suit, wear it like a pro by sliding your limbs through its sleeves. For a more seamless insertion, apply a skin-friendly finely pulverized talc powder onto your skin before wearing it. Match it with your favorite mask to give yourself a mysterious look. Let your man play with your body covered with skin-tight latex. Let him abuse and exploit you. And lastly, allow him to take advantage and stroke your supple breasts and watering pussy waiting to be played upon by his hands. Experience all these while wearing this suit!

After the foreplay and wild release of each other's orgasm, follow proper hygiene by cleaning the gear after. Follow the general instructions on the box for further guidance.

Tease your part with this Breathtaking Bondage Latex Suit, and make your sex more thrilling and exciting after. Get this now!
Specifications
Color

Red, Black, Pink, Purple, White

Material
Latex

Sizes
XS, S, M, L, XL, XXL
Recommended for
Women
Washing Tips and General Instructions
Hand wash only.
Do not iron.
Do not use chlorine-based solution.
Use latex-friendly cleaner.
Sizing Guide