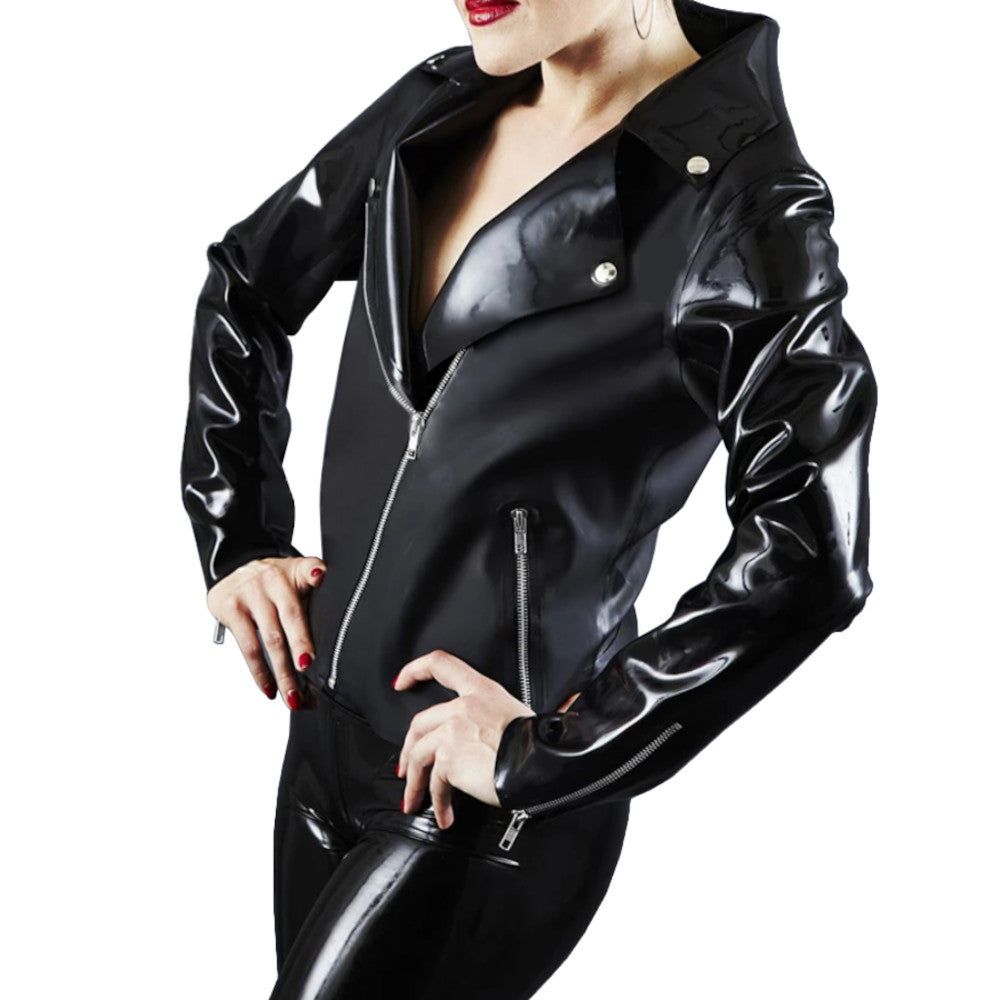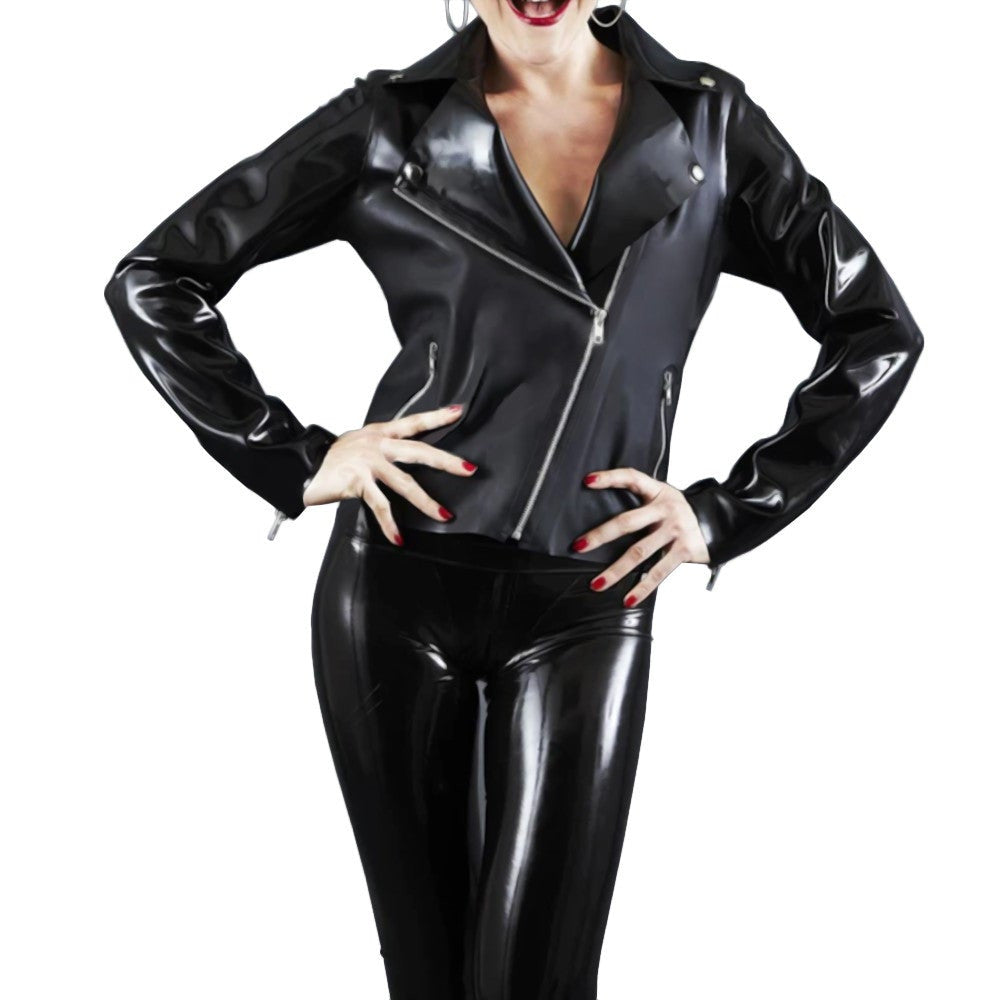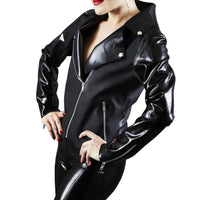 You don't have to wear flashy or out-of-this-world clothes to look contemporary or modern. Even simple ones can look really trendy. Take, for example, the Refined Rubber Jacket. It doesn't have too many embellishments, but it is highly fashionable.

What makes this jacket stylish is its asymmetric zipper, which gives a hint of urban style. The jacket also features zip pockets on the sides and metal buttons to match. Its collar and lapel are details that are hard to miss. At the end of each sleeve is a zipper, which isn't only for aesthetics but also for easy wearing. clothing is known for its friction when it touches the skin, making it challenging to put on. But with this jacket, you won't be wasting time trying to get into it.

Put on cotton gloves so you won't tear the sleeves when you pull them. This jacket is durable, but you may accidentally rip it when you apply too much force. If you find it hard to slip your arms into the sleeves, apply silicone lube to your arms and the inside of the sleeve. Do not apply skin moisturizer since it can damage latex.

To make it last, hand wash the garment without soap or detergent, but using mild shampoo is fine. Hang it to air dry but never under the sun because heat will harm the material. Shine it with silicone-based polished, never oil-based.

Great for clubbing, you can also look tough and confident as a mistress in your BDSM scenes with this jacket on! Pair it up with denim or pants or skirts, and complete the look with high heels or boots. You can't go wrong. Looking chic and badass is possible with this stylish jacket, especially so that it's available in many colors.

Can't wait? Grab it now!


Specifications
| | |
| --- | --- |
| Color | Black, Blue, Sky Blue, Brown, Gold, Green, Army Green, Orange, Pink, Purple, Red, Silver, White, Yellow, Clear, |
| Material | Latex |
| Sizes | XS, S, M, L, XL, XXL - Refer to the size chart below for the measurements |
| Recommended for | Women |
| Washing Tips and General Instructions | Hand wash in warm water, Avoid using soap or detergent, Hang to dry, Do not iron |
Sizing Guide