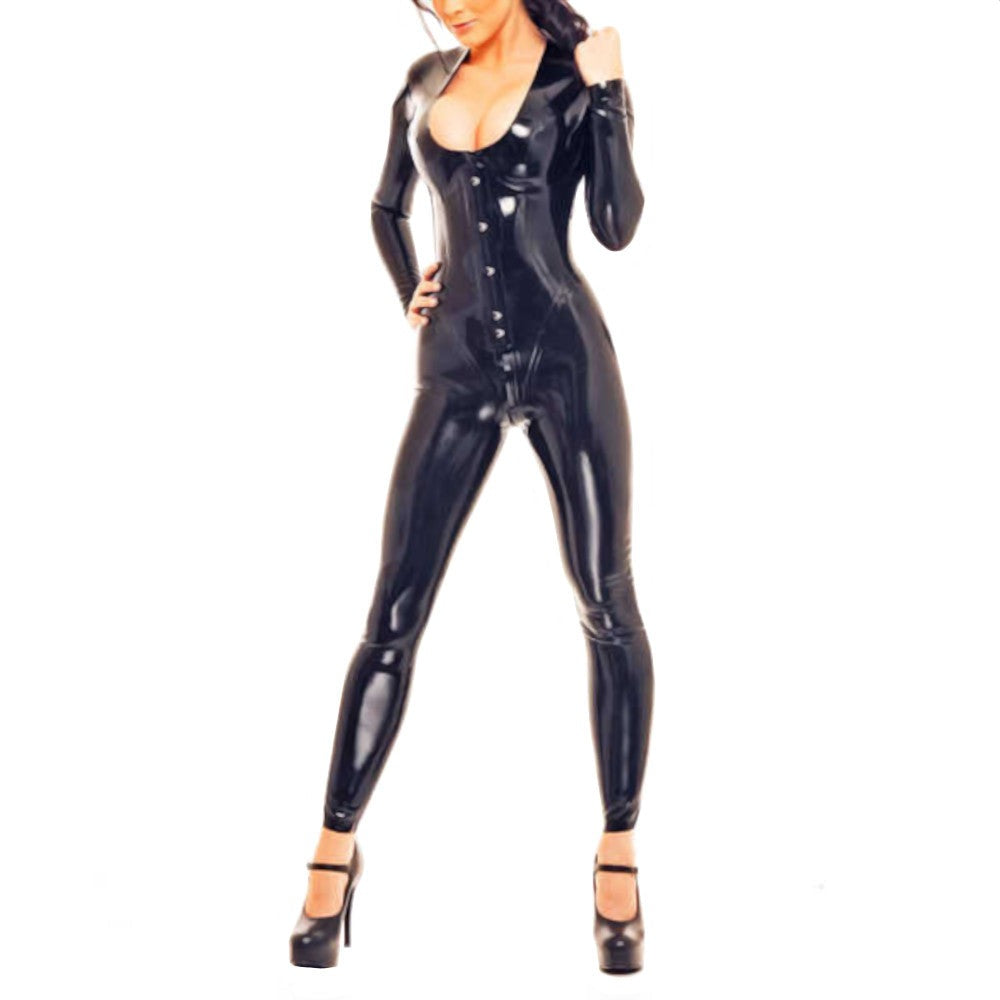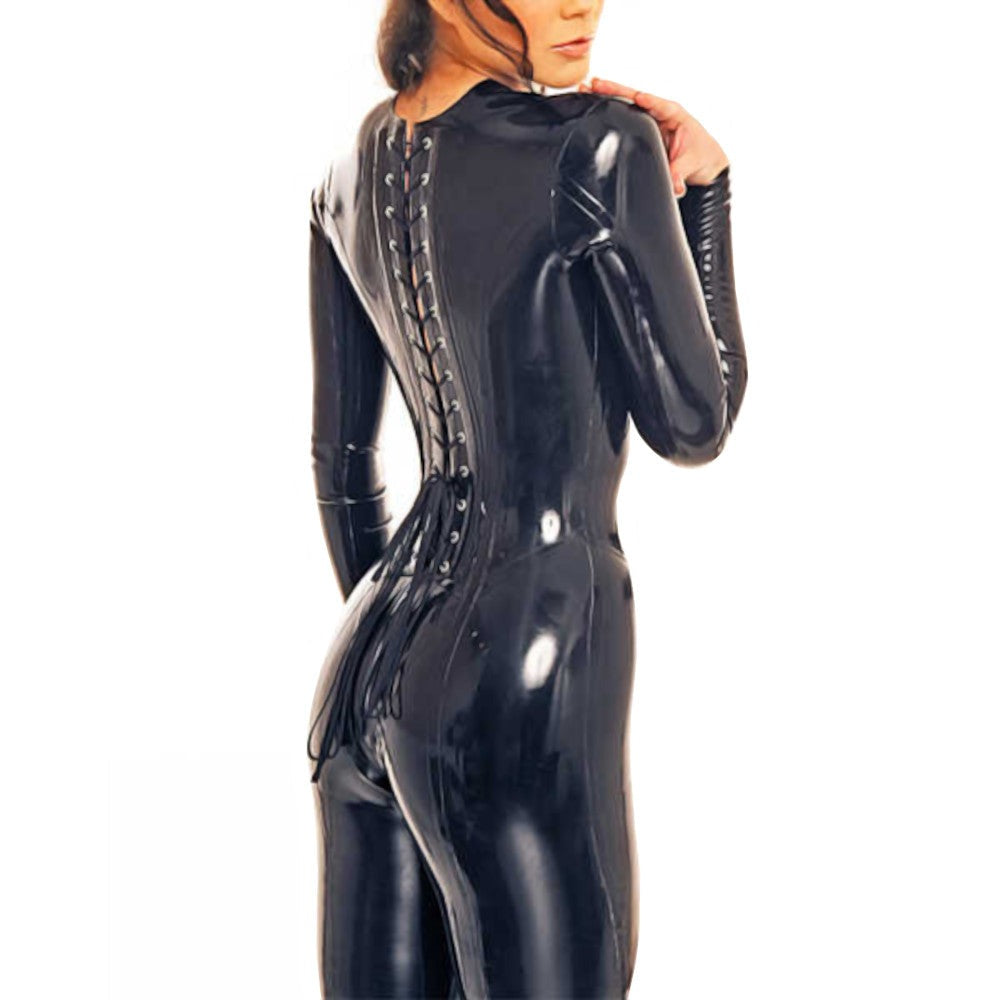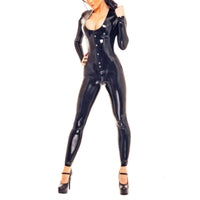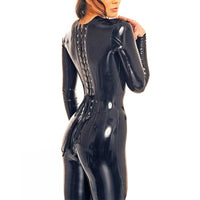 Sensational Black Cat Suit
When you need to power up, all you need is to suit up. No, you're not one of the Avengers, but you're one hell of a dominatrix in need of the perfect attire. You can't go wrong with the Sensational Black Cat Suit. It's alluring. It's stylish. It's latex!

This skin-tight bodysuit features a lace-up on the back. Not only will this give you a sexy back, but it will also allow adjustability. The suit is also designed with a covered three-way zip through the crotch to make it all easy for you. You won't find travels to the toilet inconvenient, and you won't have to take off your suit when it's time to hump and pump. May it be doggy or missionary, you can keep this latex suit on! Why take off your second skin when you put it on for its erotic and blissful tightness? Enjoy magnified sensations as your latex skin makes you more sensitive to stimulations. As every touch and stimulation feels more potent with this latex suit on, you'll revel in every physical contact you'll have with your slave.

Satisfy your latex fetish with this high-quality outfit. Made from a natural material, this sexy piece of clothing is non-toxic. And since it's not synthetic, you can expect both quality and durability. Elasticity is one of its leading characteristics, and you will appreciate this once you have the suit getting you covered. You can bend and twist like a contortionist without ripping any part of it.

As it hugs your body contour, fully embrace your temporary skin. It's black, and that makes it mystical. Go commando when you slip into it to make it look seamless. And to wear it with ease, apply silicone lube or talc powder all over your body to address the friction issue. Make it last by hand washing it only with water sans detergent or soap.

Look gorgeous and stunning in a black latex catsuit soon when you buy it today!
Specifications
Color
Black
Material
Latex
Sizes
XXS, XS, S, M, L, XL - Refer to the size chart below for the measurements
Recommended for
Women
Washing Tips and General Instructions
Hand wash with warm water without detergent
Do not iron
Sizing Guide