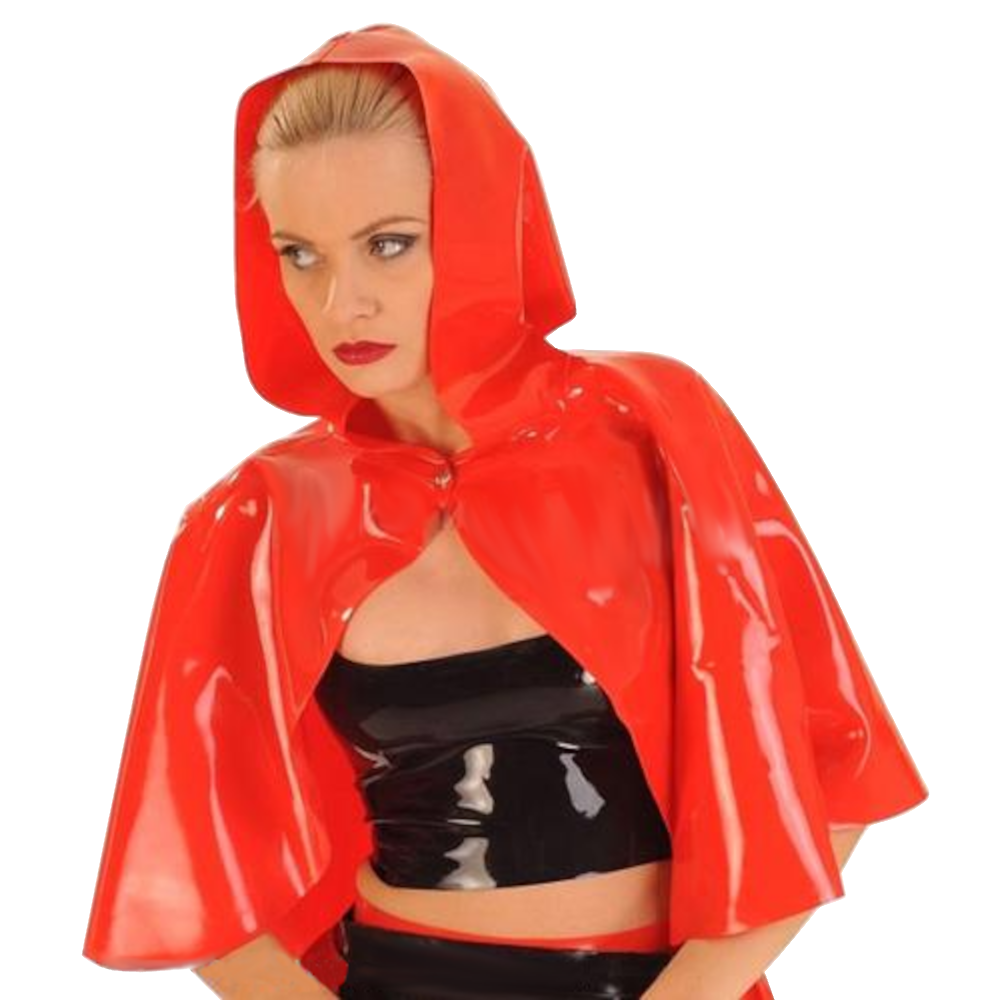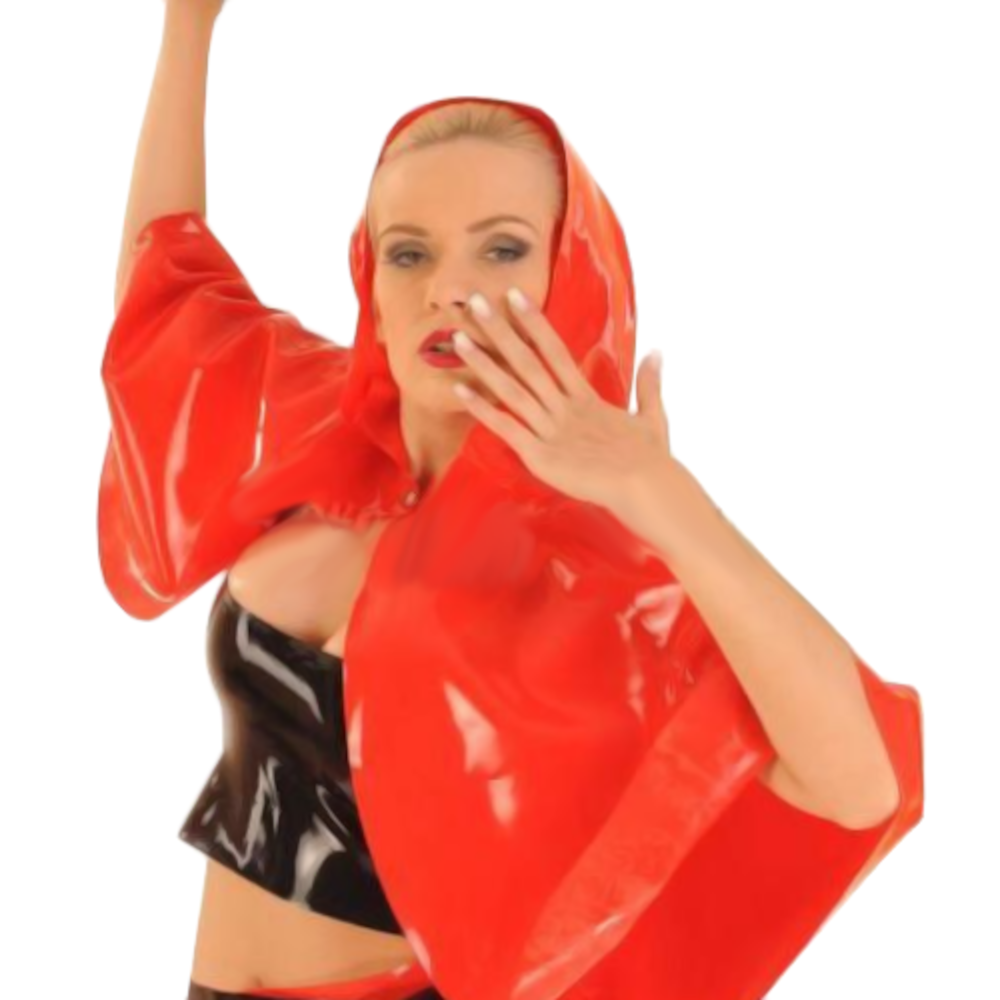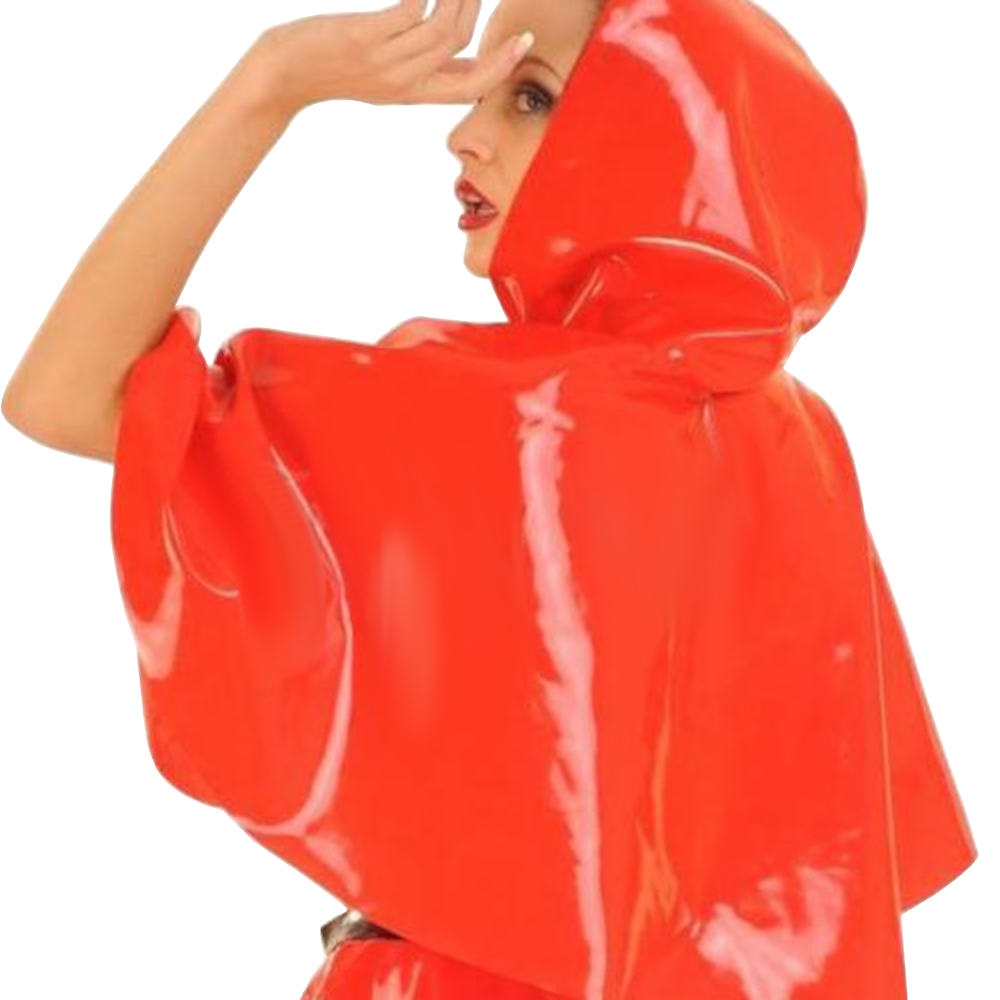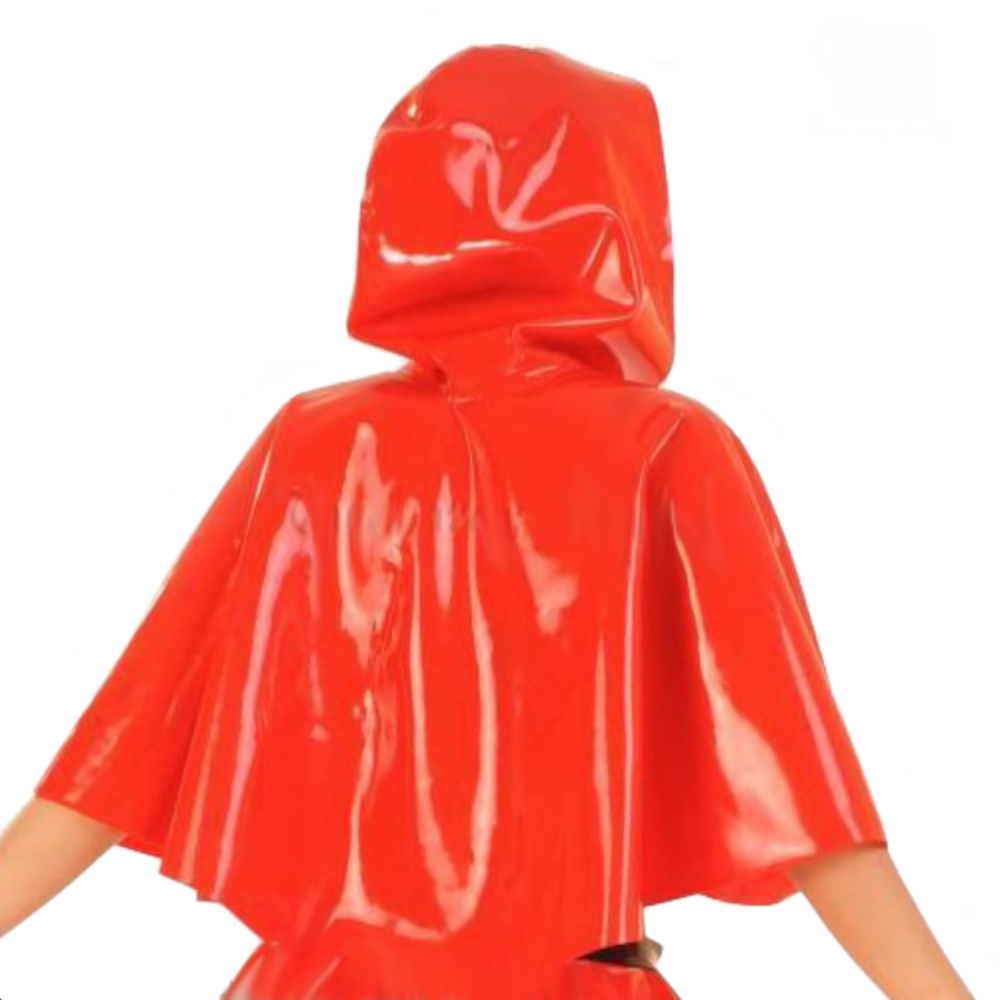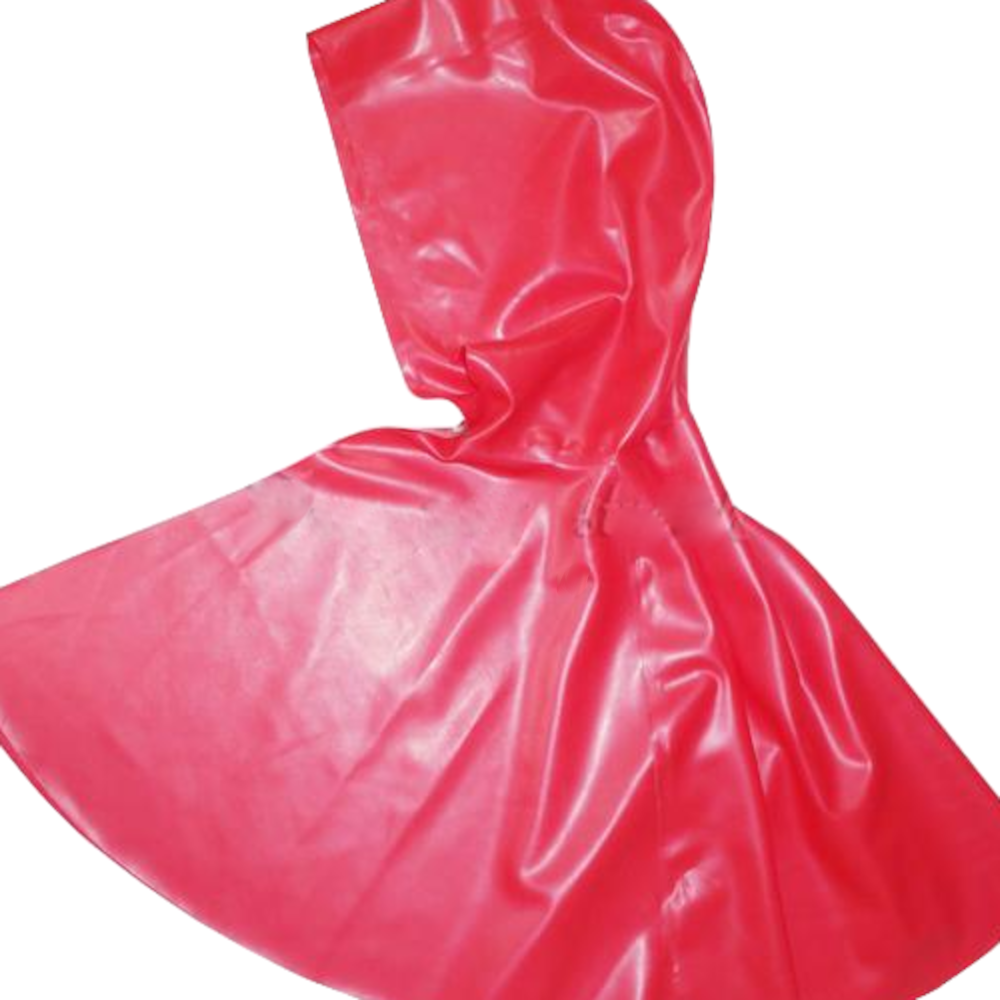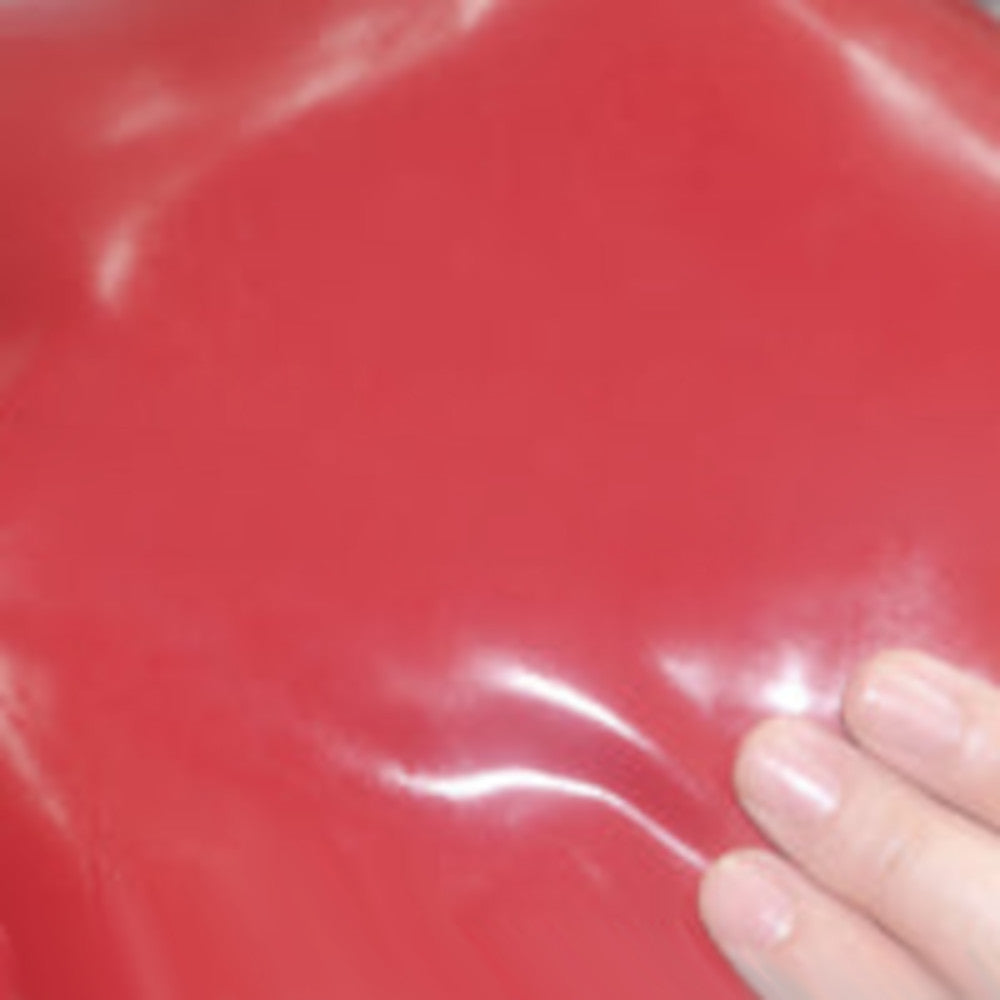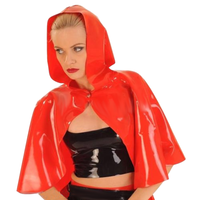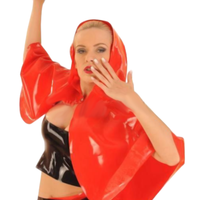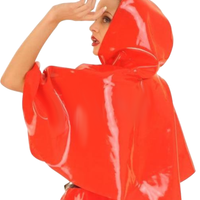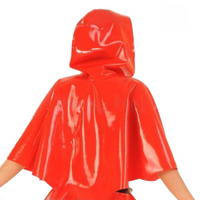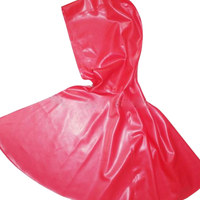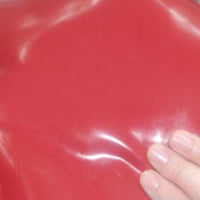 Everyone has heard the story about Little Red Riding Hood, the young village lass known to wear a red cape. You want to play her role in your BDSM scenes, but you don't have a red velvet cape to put over your shoulders. Why look for a red velvet full cape when something better is here? The Racy Red Latex Cape is a modern take to Little Red Riding Hood's favorite outfit.

This red capelet is a beautiful covering over the shoulders. Hooded and short, it's the perfect extra layer that you need. It closes at the collar with a single metal button. Surely, this latex cape will play up well with your fairy-tale-tale-themed bedtime scenes!

This two-way stretch hooded capelet is easy to wear. You won't have to lubricate its inner side so you can slip into it. All you have to do is put the hood over your head as you place the capelet over your shoulders. If you're wondering what you can wear under it, the options are plenty. Wearing it over your nakedness is one of the best ways to rock it. You can also pair it with your favorite bodysuit—latex or non-latex. You'll slay it with crop tops, bralettes, and mini dresses, and this could be the perfect style to grab attention when you go out clubbing. It's red, so it's strikingly sexy and can easily attract attention. Make it super shiny by spraying it with silicone polish.

It's crafted from 0.4 mm thick natural latex, and as such, it's durable. When given proper care, it will last. Hand-wash the garment in warm water without any detergent or soap. Hang to dry, then dust it off with talc powder before storing it to prevent it from sticking to itself.

Look sexy hot in red soon! Buy now!

Specifications
| | |
| --- | --- |
| Color | Red, Plum Red |
| Material | Latex |
| Sizes | XS, S, M, L, XL, XXL - Refer to the size chart below for the measurements |
| Recommended for | Women |
| Washing Tips and General Instructions | Handwash in warm water. Avoid using soap or detergent, Hand to dry, Do not iron |
Sizing Guide