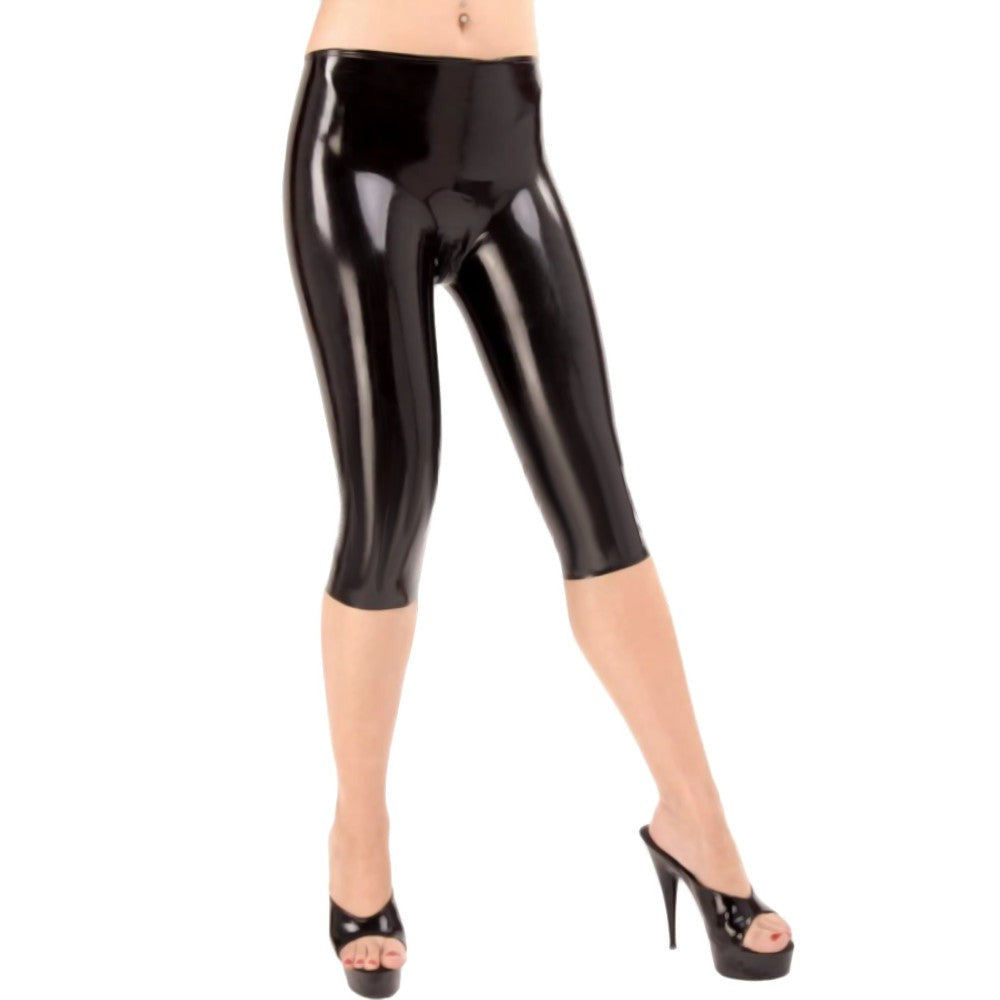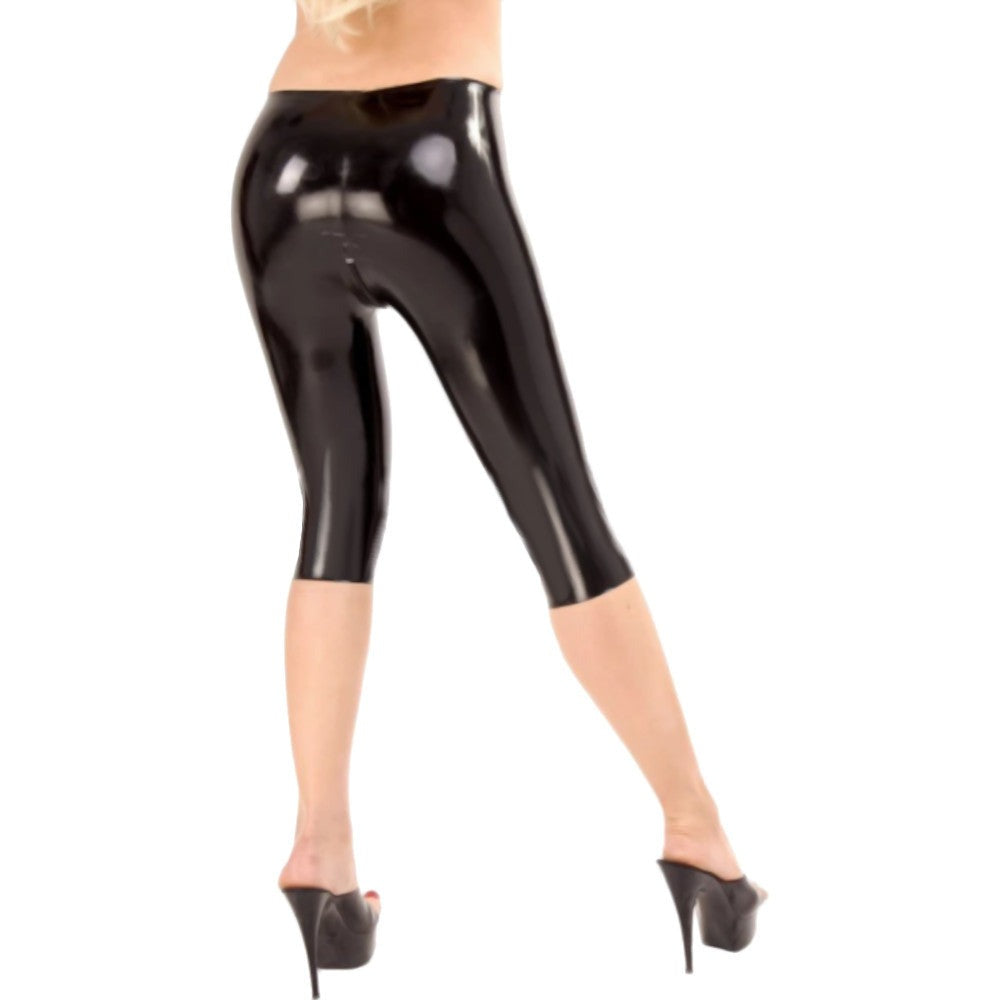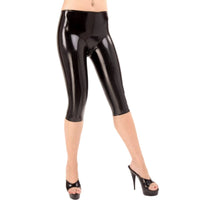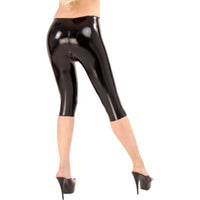 Simple yet stylish. . .these are the two words that best describe this fancy outfit. With these leggings, you'll look stunning without even trying. Look at your best even in a casual outfit by parading in the mall in these Cropped Wet Leggings.

Every woman has capri pants in her closet. They match with almost anything and are suitable for any occasion. But do you own a pair of latex capri pants? If not, then you should check out these simple latex ones, available in eight beautiful colors! Latex's elasticity will shape and push your thighs in the right places. You can wear these like any capri pants. Add a cute top to the mix, and you can wear them in the mall or while running errands. Throw in your favorite pair of stilettos and a sultry blouse, and you're ready to dance in the club. It has a zipper in the crotch area so you can go on bathroom breaks without taking it off. Moreover, this zipper serves as quick access to your lady bits if your man finds your booty too hot to handle. It goes right below your knees, so you can still flaunt your legs' flawless skin.

Latex is a precious material from the trees of Mother Nature, but it can be delicate, so don't force yourself into these tight-fitting leggings. Instead, apply some talcum powder on the interior and let your legs glide smoothly. But if you do not like the coarse feeling of powder, you can use a latex lube or dressing aid instead.

Leaving your latex clothes sweaty and filthy for days can cause them to disintegrate, so it's necessary to wash them immediately. Use warm water and mild soap because detergents or bleach are harmful to latex.

Embrace a new way of looking casual. Hurry and add this to your cart now!

Specifications
| | |
| --- | --- |
| Color | Black, Blue, Pink, Red, White, Transparent, Sky Blue, Transparent Purple |
| Material | Latex |
| Sizes | XS, S, M, L, XL, XXL (Refer to the size chart below for the measurements) |
| Recommended for | Women |
| Washing Tips and General Instructions | Wash in warm water. Avoid detergents and soaps. Wipe away excess with a soft towel. Leave to dry flat and hang up to drip dry. Never tumble dry, dry clean or iron. |
Sizing Guide