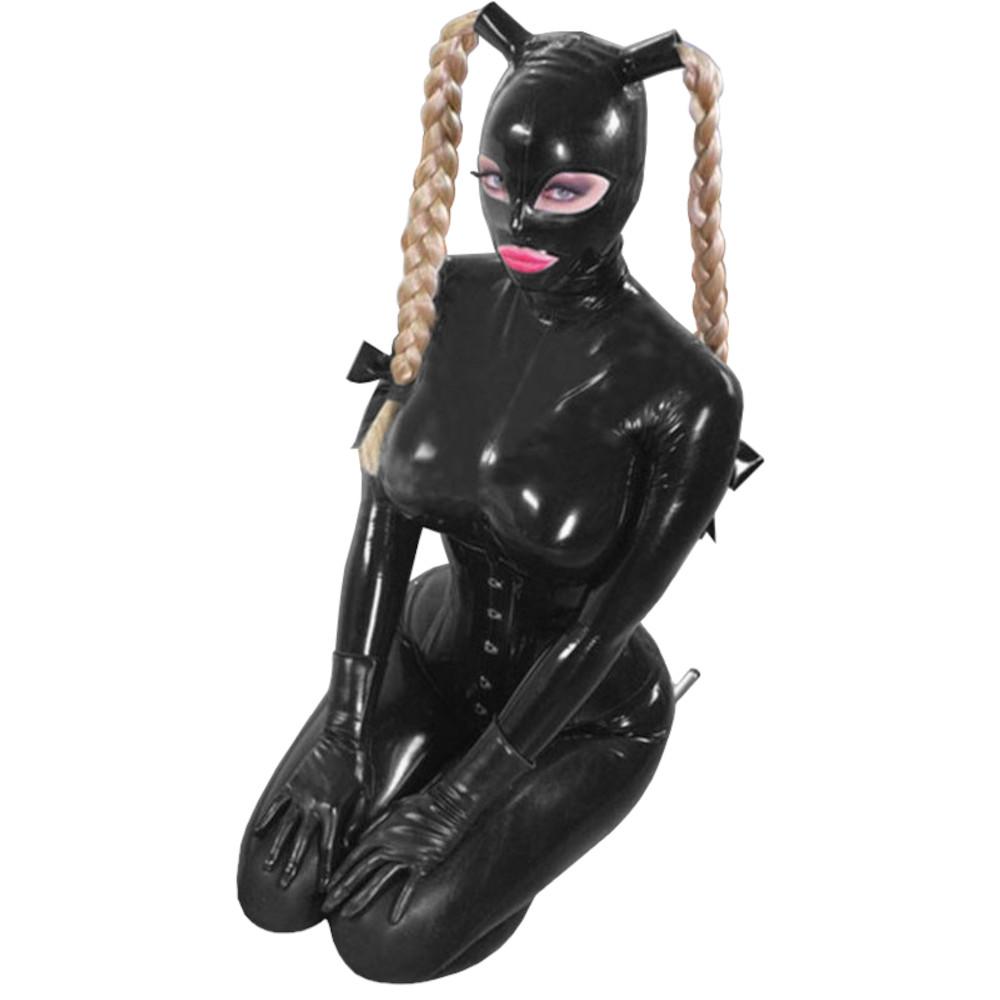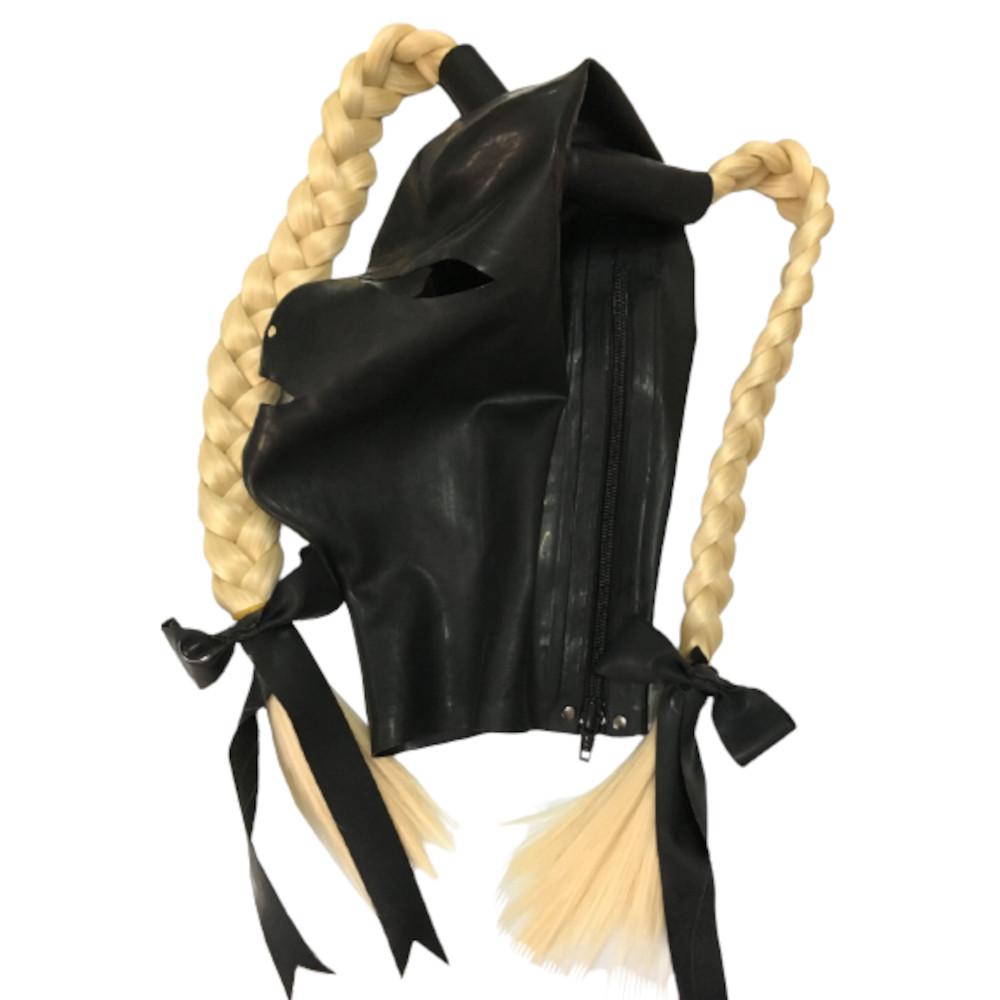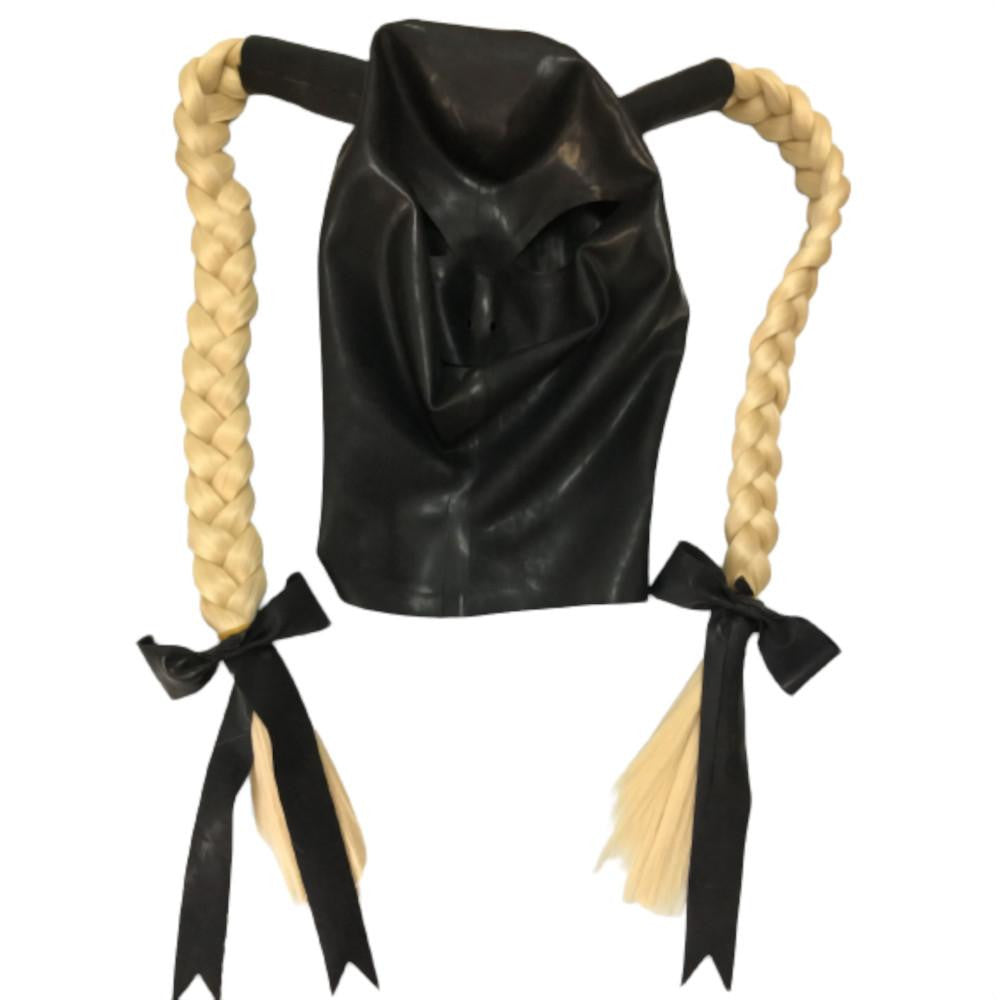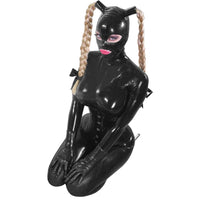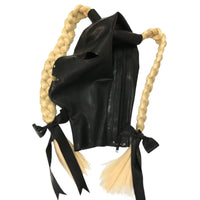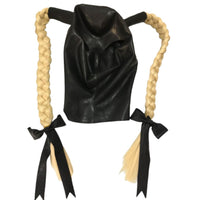 Twin Braided Female Latex Mask
Blonde long-haired women are your weakness. You can't explain the giddy feeling in your pants whenever you see one pass you by. Unfortunately, your partner decided to dye her hair brown, and you can't do anything about it. This leaves you contemplating if you will just break it off with her and look for another blonde Submissive—but you really, really like this girl. So what are you going to do? Here's the solution: the Twin Braided Female Latex Mask!

This high-quality latex mask is a must-have item on your BDSM lair. It looks very sleek, making it an ideal accessory to your naughty rendezvous. This ultra-stretchy, skin-tight mask will make your blonde bimbo girl humiliation fantasy come true. The whole thing covers your Sub's entire head, including her neck. It makes sensory deprivation possible, especially in areas of her strongest erogenous zones. There are holes for the eye, mouth, and nostrils to ensure that your Sub will not have any trouble breathing, even when you're in the mood for some devilish breath play. But the icing on the cake is the long blonde braided wig that hangs on the side of the mask—gathered neatly in an innocent pigtail. This glossy hood will definitely make your Sub even more irresistible to your eyes.

The Twin Braided Female Latex Mask comes in seven colors: Black, Pink, Purple, Red, White, Clear, and Blue. Unlike other full-faced latex hoods, this product is easier to put on. A wide zipper runs from the top of the head to the nape, making wearing it less of a hassle. Of course, you have to ensure that your Sub is not allergic to latex before putting this on her. Once latex allergy is out of the picture, you both can drown in orgasmic bliss, and nothing will stop you from having it!

Make your sexy times more worthwhile. Hurry and add this item to your cart now!
Specifications
Color
Black, Pink, Purple, Red, White, Clear, Blue
Fabric Type
100% Natural Latex
Sizes
XS, S, M, L, XL, XXL - Refer to the size chart below
Recommended for
Women
Washing Tips and General Instructions
You can wash rubber garments on clean warm water. Avoid detergents and soaps. Always wipe away excess water with a soft towel and leave to dry flat or hang up to drip dry. Never tumble dry, dry clean or iron your garment. Do not use washing powder or bleach for washing.
Sizing Guide