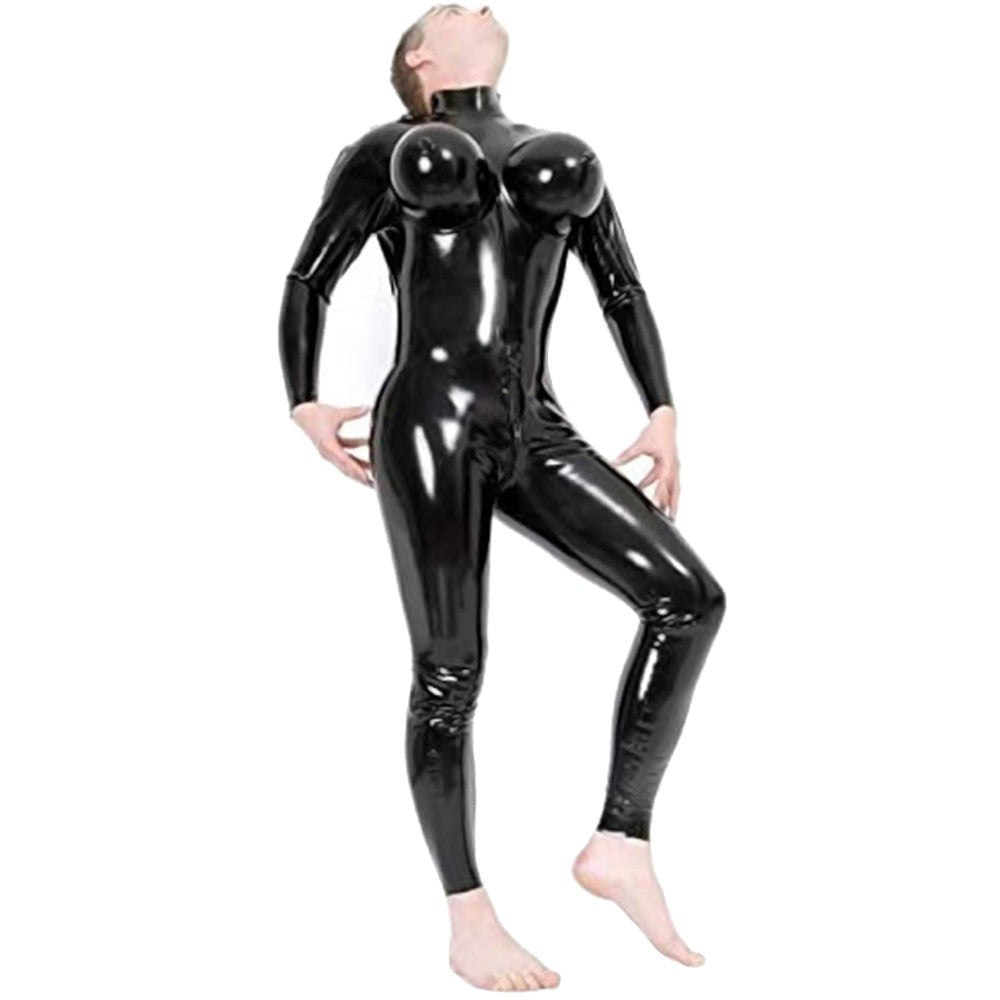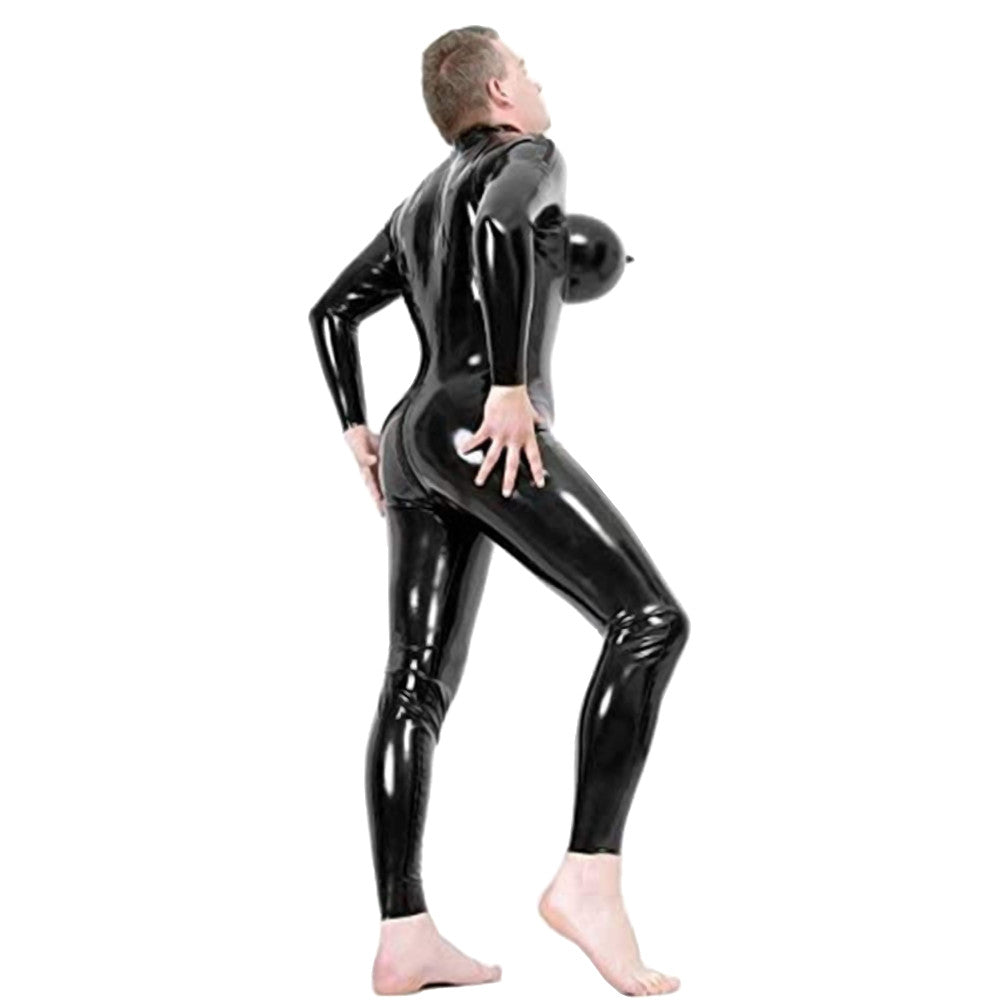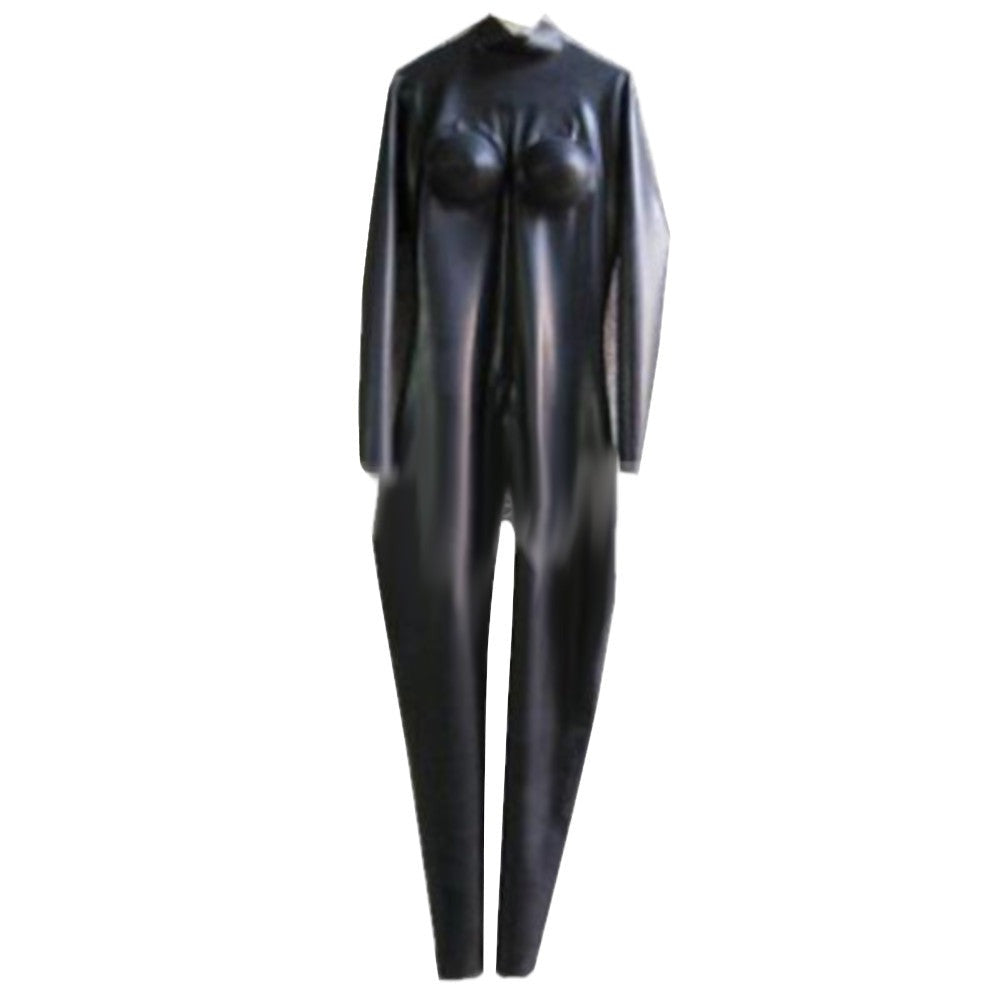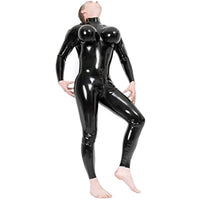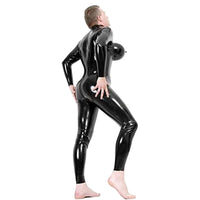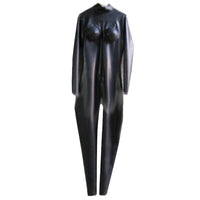 Intense Inflatable Latex Catsuit
Your growing sexual fantasy needs feeding; otherwise, you'll never enjoy life as much as you want. So go ahead and satisfy your desire to be enclosed in a latex garment. The squeaking of latex is music to your ears, and imagining its tightness on your body gives you tingles already! You won't have to fantasize anymore because the Intense Inflatable suit is here to embrace you from your neck to your ankle!

Feel it tighten more as you inflate the chest area. Give your masculine figure a pair of inflatable boobies and flaunt them for your partner's delight. This form-fitting garment covers the torso, the legs, and the arms. It also has convenient zippers that make the crotch accessible for pleasure! So zip or unzip the bodysuit without any hassles! Toilet breaks shouldn't be a bother, either.

It's available in eight colors, including black, white, and blue. Bright and bold colors such as red, yellow, and pink are among the options. You can't go wrong with whatever color variant you choose. This inflatable suit has to hug your body contour, so expect it to be tight but comfortably tight. All you have to do is get a measuring tape and measure your bust, waist, and hips. Then, check the size chart and see if there's a size best suited for your body type.

Made of high-quality latex, this suit will have a deep shine if polished with silicone-based polish. And although it looks smooth, you'll have to dust off the inside of the garment to eliminate friction. This allows you to slide into the suit with ease. Remove pieces of jewelry before putting the bodysuit on as latex easily tears. Don't apply excessive force when pulling up the sleeves or legs. Latex is durable, but it requires proper handling to prevent unwanted damage.

Put this rubber suit on soon! Grab yours now!
Specifications
Color
Black, Red, Blue, Purple, Pink, Yellow, White, Clear
Material
Latex
Sizes
XS, S, M, L, XL, XXL - Refer to the size chart below for the measurements
Recommended for
Men
Washing Tips and General Instructions
Hand wash with warm water without soap
Hang to dry
Do not iron
Sizing Guide