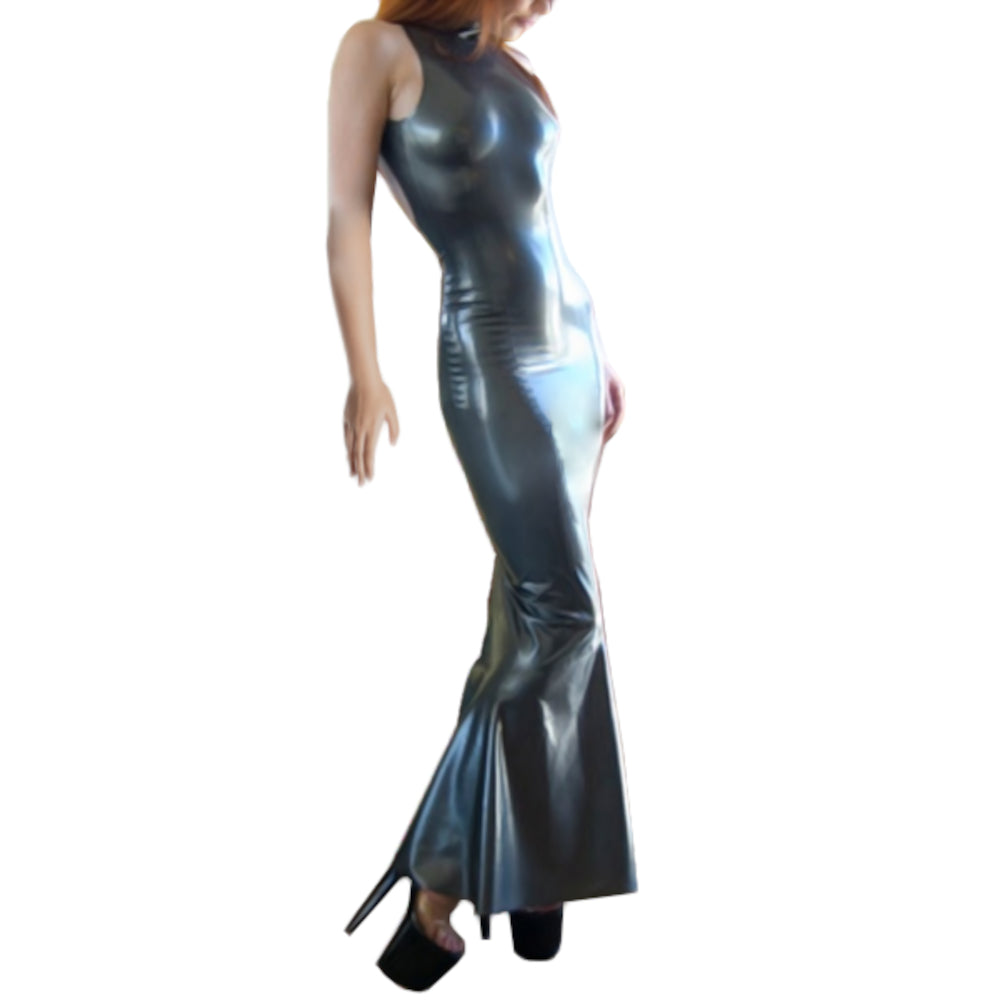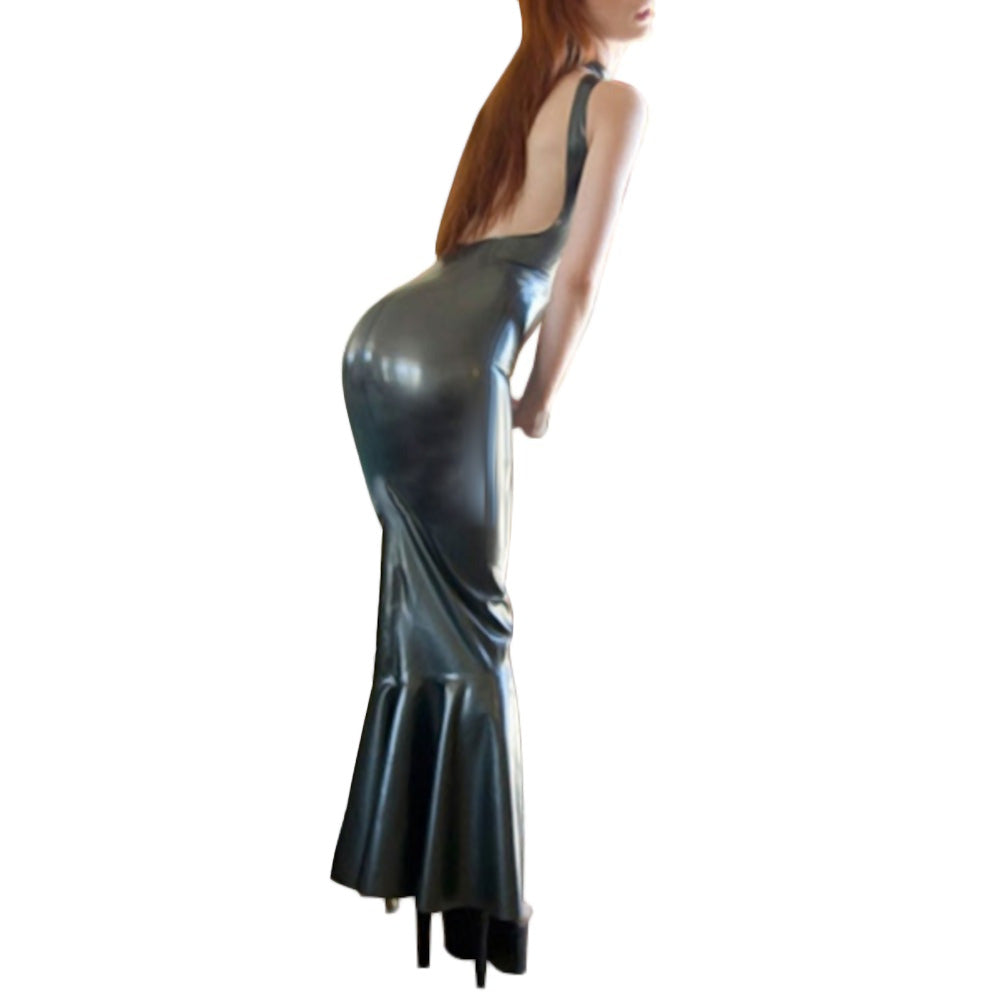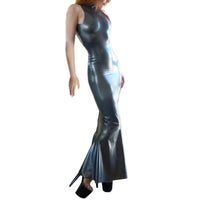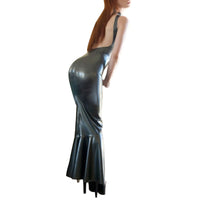 Body Hugging Long Latex Dress
You're a woman of style, fashion, and dominance. Your choice of clothing is just as strong as your personality. And even in the events when you need to dress up, latex is still your choice of material. If you're looking for an outfit that looks formal and rebellious at the same time, then make your grand entrance while wearing this Body Hugging Long dress.

Aside from your man, you don't let anyone or anything else hug your body other than latex. This elastic material from Mother Nature gives your figure the justice it deserves. The stretchy material plus this dress's stylish design hugs and pushes you in the right places to optimize your already sexy body.

This Body Hugging Long dress is a sleeveless outfit with a closed neck. It leaves your back naked for a sexier and more attractive look. It's a mermaid evening gown that is tight-fitting from the neck down to the knees. It slightly flares from the knees down to the floor-length hemline.

It already looks elegant as it is, but who's to stop you from making it look more lustrous and glamorous? A wide buckled belt or a corset will give it a fresher look, whether in a fine-dining restaurant or a dungeon.

Latex, just like women, is strong by nature but still needs some tender loving care. Wash it gently to get rid of sweat or any residue by rubbing it under a mixture of warm water and mild soap. Rinse it well with cool water, and you can use a dry towel to wipe away the excess moisture. You can also leave it up to dry. This material is sensitive to temperature, so keep it away from direct heat or sunlight. For the same reasons, do not tumble dry.

It is available in a dozen of colors. Go ahead and get your dress today!
Specifications
| | |
| --- | --- |
| Color | Metallic Blue, Black, Blue, Brown, Gold, Green, Orange, Pink, Purple, Red, Silver, White |
| Material | Latex |
| Sizes | XS, S, M, L, XL, XXL - Refer to the size chart below for the measurements |
| Recommended for | Women |
| Washing Tips and General Instructions | You can wash rubber garments using clean warm water. Avoid detergents and soaps. Always wipe away excess water with a soft towel and leave to dry flat or hang up to drip dry. Never tumble dry, dry clean, or iron your garment. Do not use washing powder or bleach for washing. |
Sizing Guide