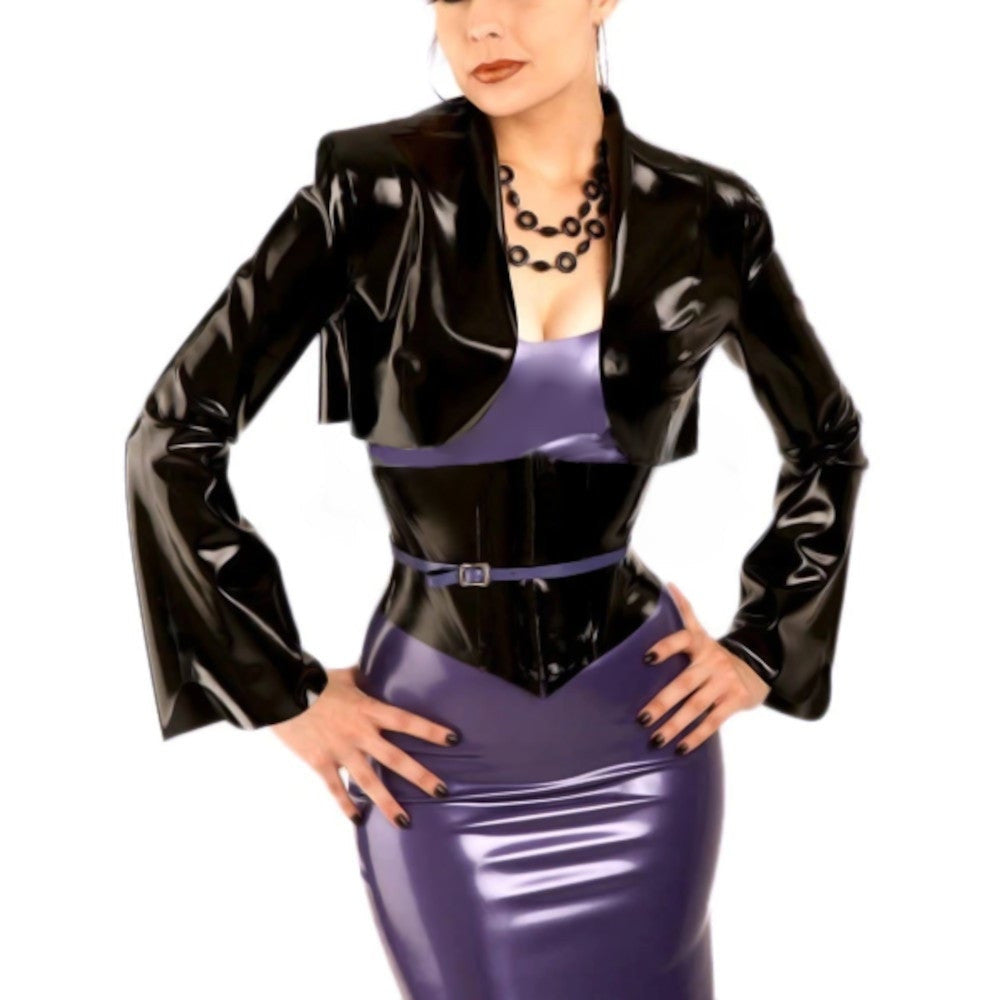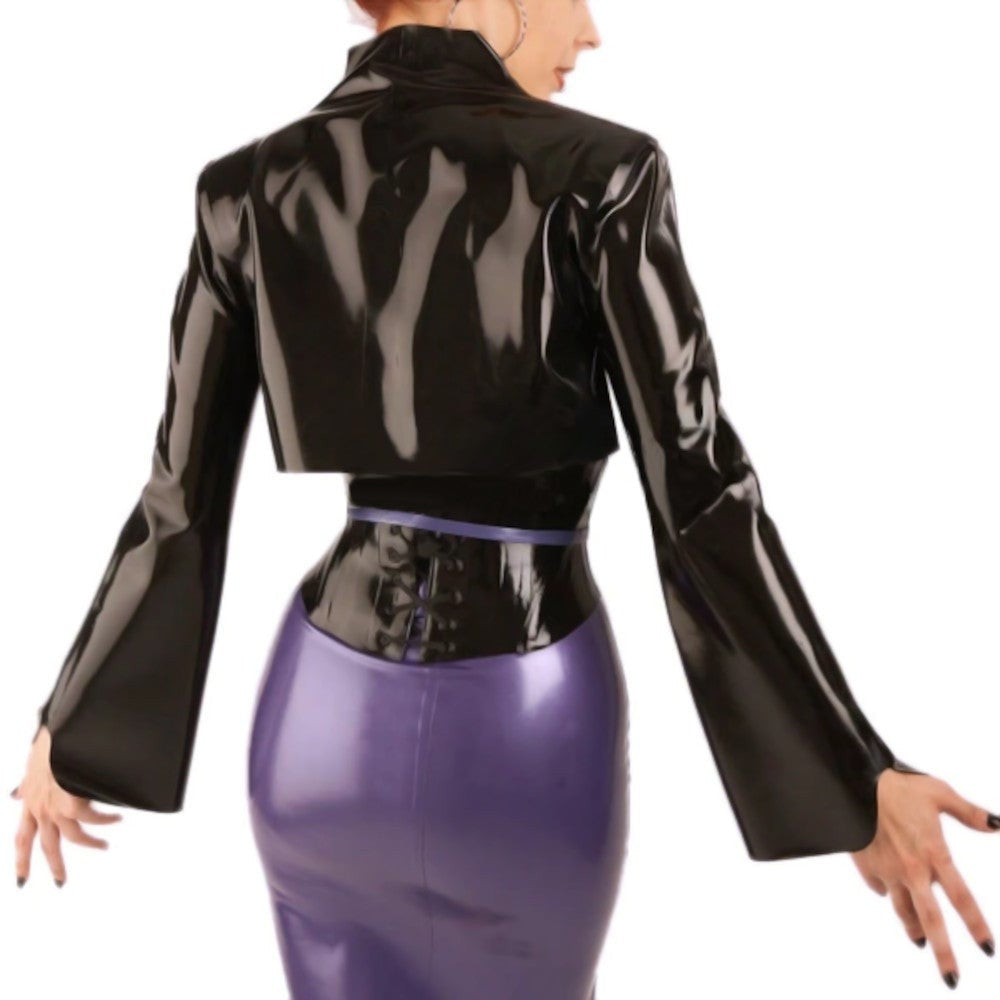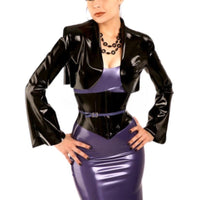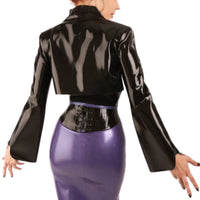 Refined Mistress Latex Bolero
Wearing a beautiful dress during the cold season could be spoiled by donning a coat over it. Yes, such a dress would turn into waste if you can't flaunt it, especially if you are the type of girl who likes to walk around. The only time people will be able to see its gloriousness is when you reach your destination, and it's time to take the coat off. That's really sad. You have spent a hundred or more bucks for this garment, and you deserve to be drawn attention to wherever you go.

Good thing the Refined Mistress Latex Bolero is here. Not only will it keep you warm, but it also promises not to ruin your sense of style.

First, it is a bolero. It's a type of cardigan or jacket that is cropped up below the breasts, and sometimes it can extend even farther to that. Some are made sleeveless like a vest, but most of the time, they have full-sleeves just like this product.

Going back, you can never go wrong with this bolero as it matches all the different shades of clothing you have. All thanks to its wide range of color options to choose from.

It is sleek and shiny as it is made of latex, an all-natural fabric. It has a flawless texture on both the interior and exterior parts. It has a fashionable standing collar that will warm your neck so that you don't have to worry about wearing a scarf at all. It has a funnel-style of sleeves that are narrow from the shoulder to elbow and eventually going wide until its end cut. Since it is latex, it will surely cling to your skin effortlessly, and you wouldn't want that to happen since cardigans are more fashionable when they are slightly loose. To prevent this, make sure to get your measurements accurately and add allowances to them.

Everything that you are searching for in a bolero is here. All you got to do now is add it to your cart.
Specifications
| | |
| --- | --- |
| Color | Black, Blue, Brown, Gold, Gray, Green, Orange, Pink, Purple, Red, Silver, Yellow |
| Material | Latex |
| Sizes | XXS, XS, S, M, L, XL, XXL - Refer to the size chart below for the measurements |
| Recommended for | Women |
| Washing Tips and General Instructions | Hand wash only. Avoid detergents and soaps. Always wipe away excess water with a soft towel and leave to dry flat or hang up to drip dry. Never tumble dry, dry clean or iron your garment. |
Sizing Guide