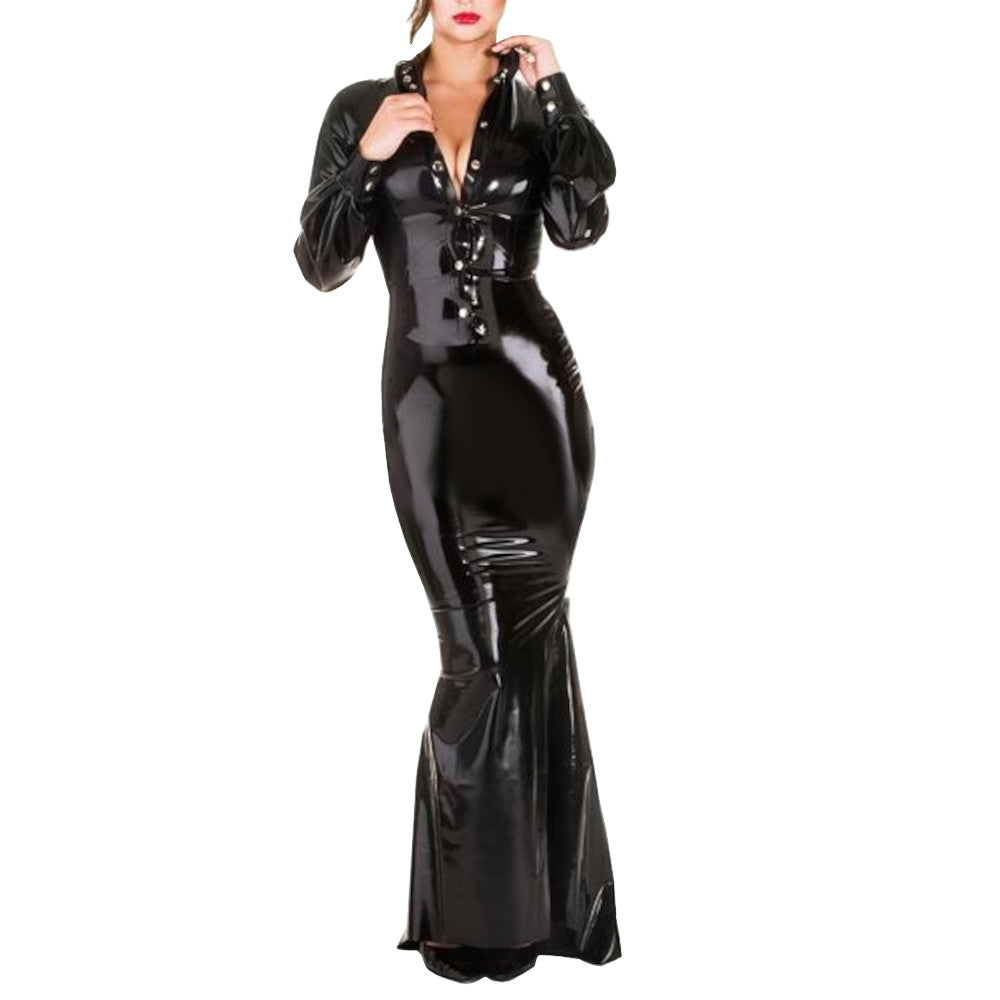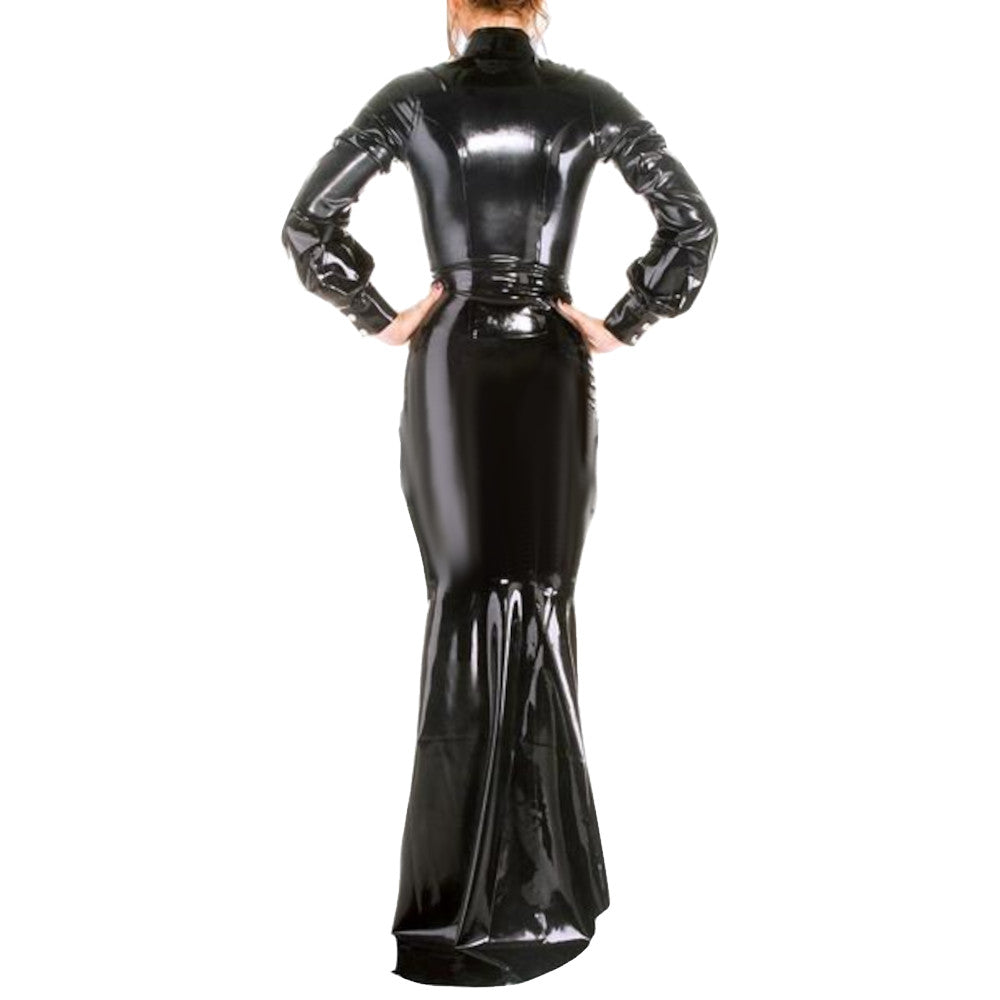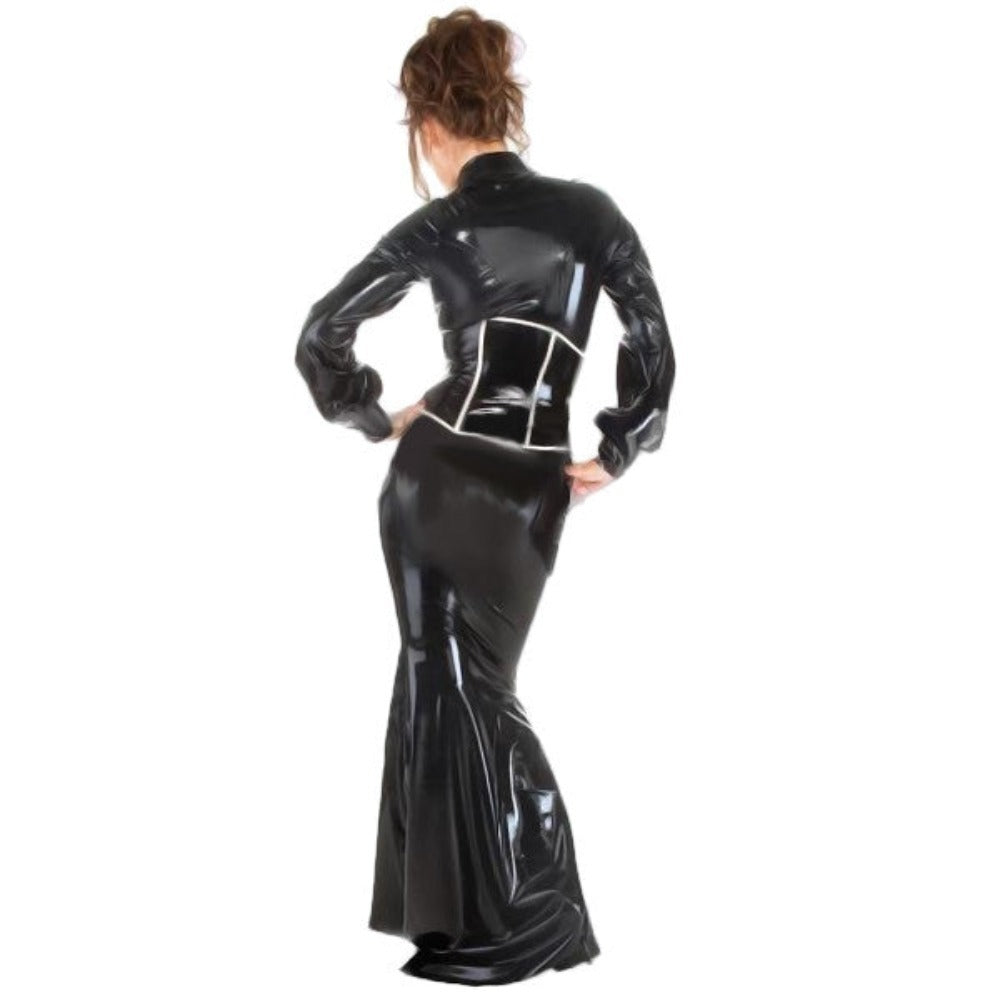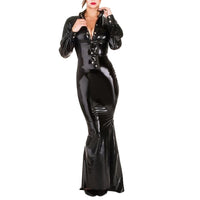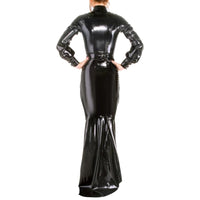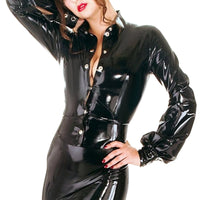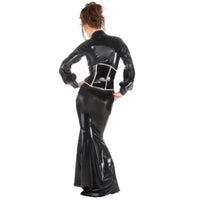 Fantastic Flared Latex Hobble Dress
A small animal covered with an exoskeleton - a black widow is even more poisonous than a rattlesnake. And just like this lethal creature, you like to inflict fear and take control over your partner and his pleasure. And as a black widow has an exoskeleton, what you have is extra skin. And if you're looking for a new outfit to make you look like this hair-raising black spider, here's the Fantastic Flared Latex Hobble Dress.

Your partner goes head over heels whenever he sees your broad hips and plump butt cheeks. And for that reason, you love to wear tight jeans or hobble skirts when teasing your prey. With this Fantastic Flared Latex Hobble Dress wrapping your body, his eyes will pop, and his jaw will drop. This outfit features a floor-length hobble dress with quick snap buttons at the front. This design gives you the option to close the dress up to your neck or leave your chest bare so you can tease him a little more. The long sleeves are a little loose but are tight around the wrists. It is also tight around the waist and hips to emphasize your bottle-like figure. This skirt flares from the knee down to the seam for a more seductive and alluring look.

But aside from luring your prey during playtime, you can also wear this dress at a party. It matches with a lot of accessories, like a necklace, belt, or corset. You can wear a pair of stilettos or tall boots, and you'll surely stand out.

No matter how often you love to wear this dress, don't forget to wash it immediately after use. Sweat and other chemicals can cause latex to disintegrate. Use warm water with mild soap to get rid of any dirt or residues on this latex dress. Do not use a tumble dryer as the heat can deteriorate the material. A simple hanger can do the trick.

Add this to your cart now, and dress up like an intimidating domme that you are!
Specifications
Color
Black
Material
Latex
Sizes
XXS, XS, S, M, L, XL, XXL (Refer to the size chart below for the measurements)
Recommended for
Women
Washing Tips and General Instructions
You can wash rubber garments on clean warm water.
Avoid detergents and soaps.
Always wipe away excess water with a soft towel and leave to dry flat or hang up to drip dry.
Never tumble dry, dry clean or iron your garment.
Do not use washing powder or bleach for washing.
Sizing Guide