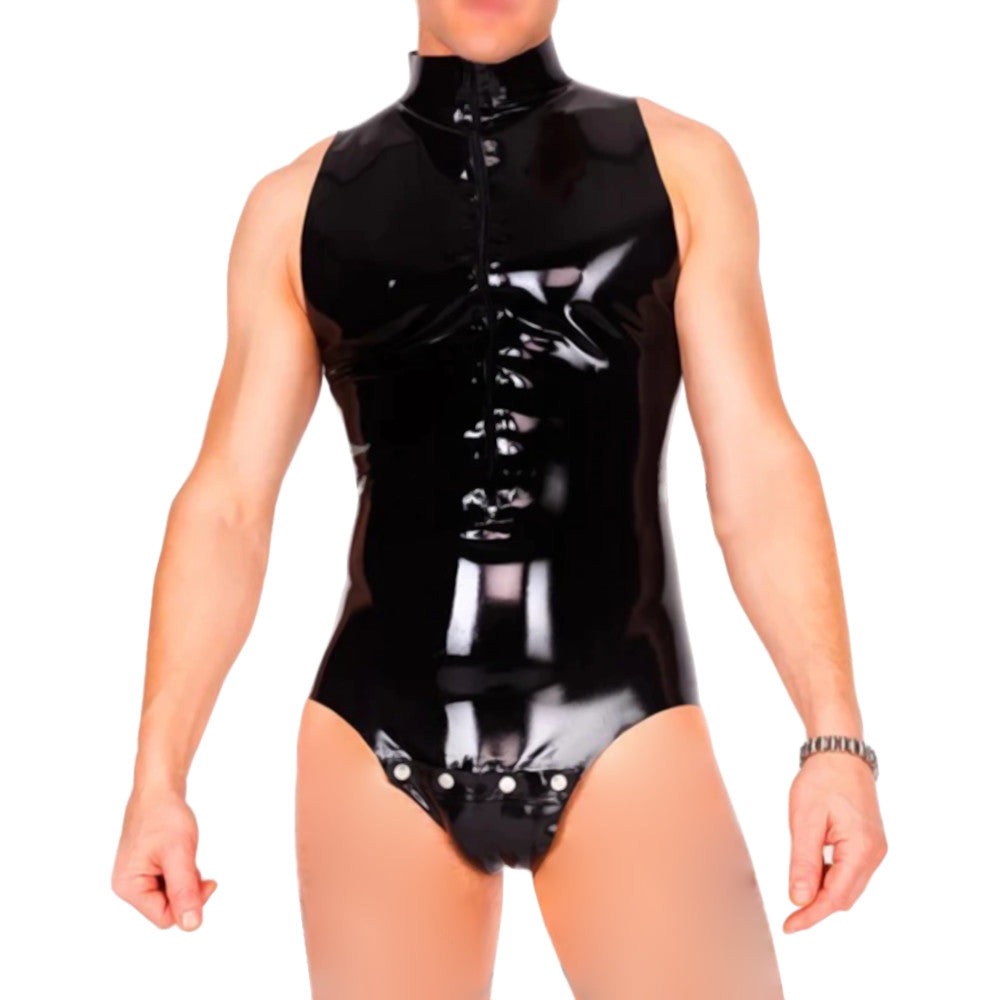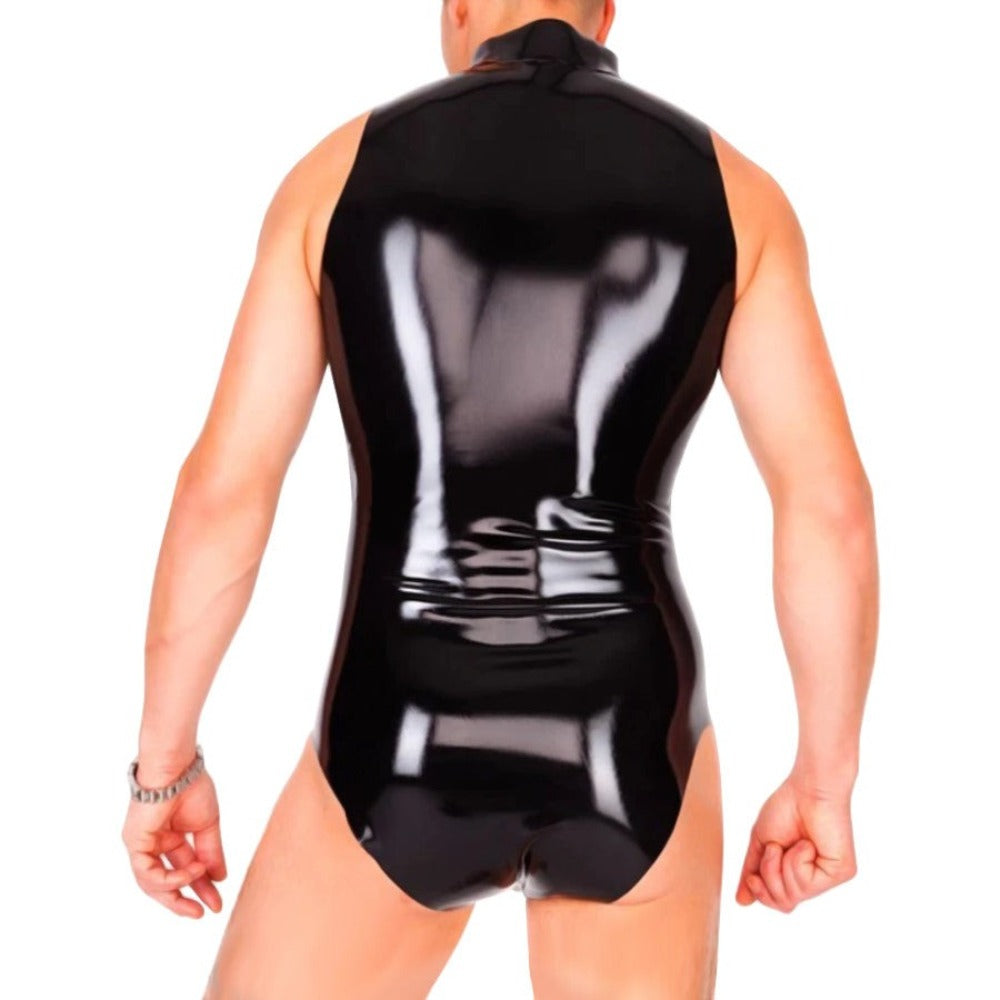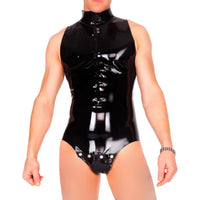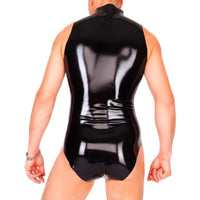 Sleeveless Seduction Latex Suit
You're sexy, and you know that. What you don't know is how to flaunt it right. If getting naked is the only way for you to get sexy, then you've got it all wrong.

Just like mealtime, you have to offer an appetizer first before the main course. How? Put on the Sleeveless Seduction Latex Suit and make your partner's eyes pop!

This sleeveless latex suit covers the body from the crotch to the shoulder and neck. And if you think leotards are made only for the female populace, then you're mistaken. This one-piece latex garment will bring out your masculine features.

Whirl to rock music to seduce your audience and hold their gaze while you slowly unzip. Intensify their curiosity even better by letting them pull down the zipper inch by inch as you take their other hand to feel your heartbeat. By allowing them to access your intimate parts, you intensify their arousal and interest. Once you have shown your chest and let them drool over your sexy torso, it's time to elevate the fun!

The crotch part comes with metal buttons to titillate the ladies imagination. Either you pop each button open or let their hands work to access your precious pussy driller. These convenient buttons will make your latex lifestyle more enjoyable, so get creative in taking advantage of this feature.

Bring out the deep shine of this garment by applying silicone-based polish on its outer side. And slip into it with ease by dusting off the inside with talc powder. Right after use, wash the suit with warm water without detergent or soap to prevent material deterioration. Hang indoors to dry and apply talk powder to keep it from sticking to itself when storing it.

Grab attention and seduce anyone who dares to look! Buy this latex suit today!
Specifications
| | |
| --- | --- |
| Color | Black, Yellow, Red, Blue, Plum Red, Hot Pink, Jade Green, Light Blue, Olive Green, Pink, Orange, Transparent Green, Transparent Purple, Transparent Natural, Transparent Brown, Transparent Black, Purple |
| Material | Latex |
| Sizes | XS, S, M, L, XL, XXL Refer to the size chart below for the measurements |
| Recommended for | Men |
| Washing Tips and General Instructions | Hand wash in warm water without detergent or soap, Let it air dry, Do not iron |
Sizing Guide