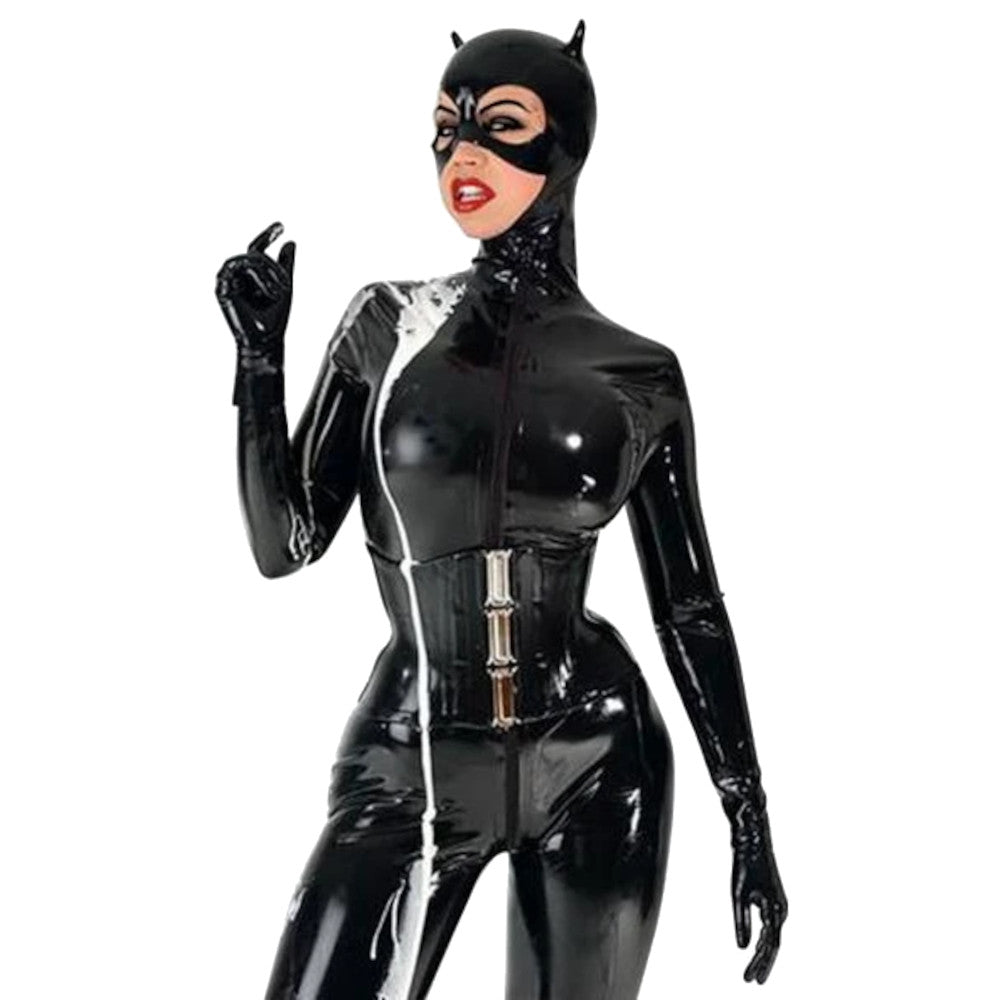 Seductive Latex Catwoman Costume
You're not just any domme. You're a relentless anti-hero, and you want your sub to feel that whenever it's playtime. And what better way to do that than to dress up as a famous female anti-hero in pop culture. Wearing this Seductive Latex Catwoman Costume will not only make your angelic face look villainous, but this suit will also accentuate your body curves and sensuality.

You have a seductive body. Your face, however, needs a little work in your role as a domme. Your kind face makes it hard for your sub to take your authority seriously. In that case, why not wear something that can both showcase your body's shape and give your head the devilish touch it needs? This Seductive Latex Catwoman Costume can do these for you. This catsuit will push you in the right places to give your figure the oomph you want. Measuring 0.40mm thick, it is optimal for both flexibility and durability. It has a front zipper that goes up to the crotch area. And of course, what's a Catwoman costume without its infamous mask. Selina Kyle may look like a harmless femme at day, but once her suit and mask are on, she turns into an irresistible thief, who will steal your heart, and your fortune too.

But aside from wearing this to tease and threaten your submissive partner, you can also flaunt this shiny suit during a costume party and, of course, when it's Halloween. You can also wear it when you're alone in your room, just for the fun of it. Immerse deep into the character by getting a whip and waving it around as sexily as Michelle Pfeiffer did. Wear dark eye makeup and deep red lipstick, and voila, your sub will feel the menace of your dominance.

Time to embrace the dark yet seductive side of your personality. Add this Catwoman suit into your cart now!
Specifications
Color
Black, Blue, Pink, Purple, Red, White
Material
Latex
Sizes
XXS, XS, S, M, L, XL, XXL , XXXL (Refer to the size chart below for the measurements)
Recommended for
Women
Washing Tips and General Instructions
Handwash in lukewarm water.
Dust with talc powder.
Hang on a soft/plastic hanger to dry.
Sizing Guide