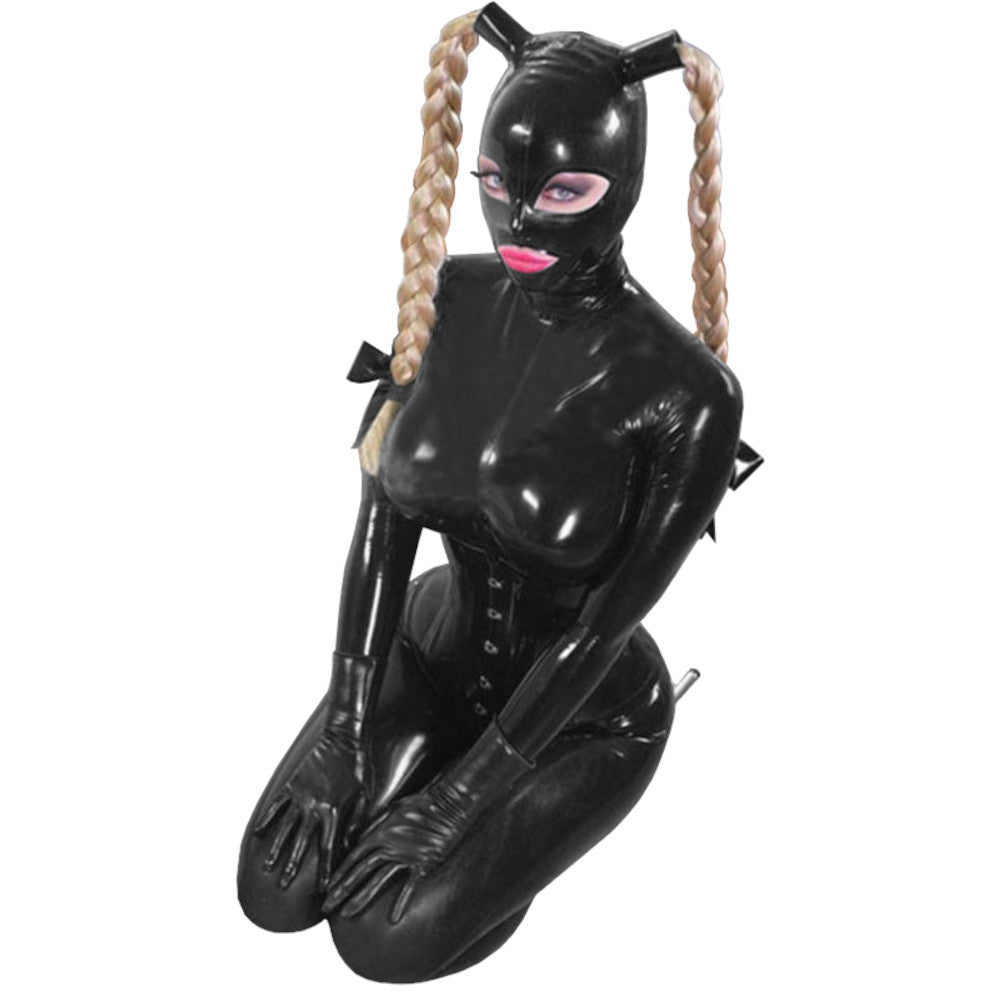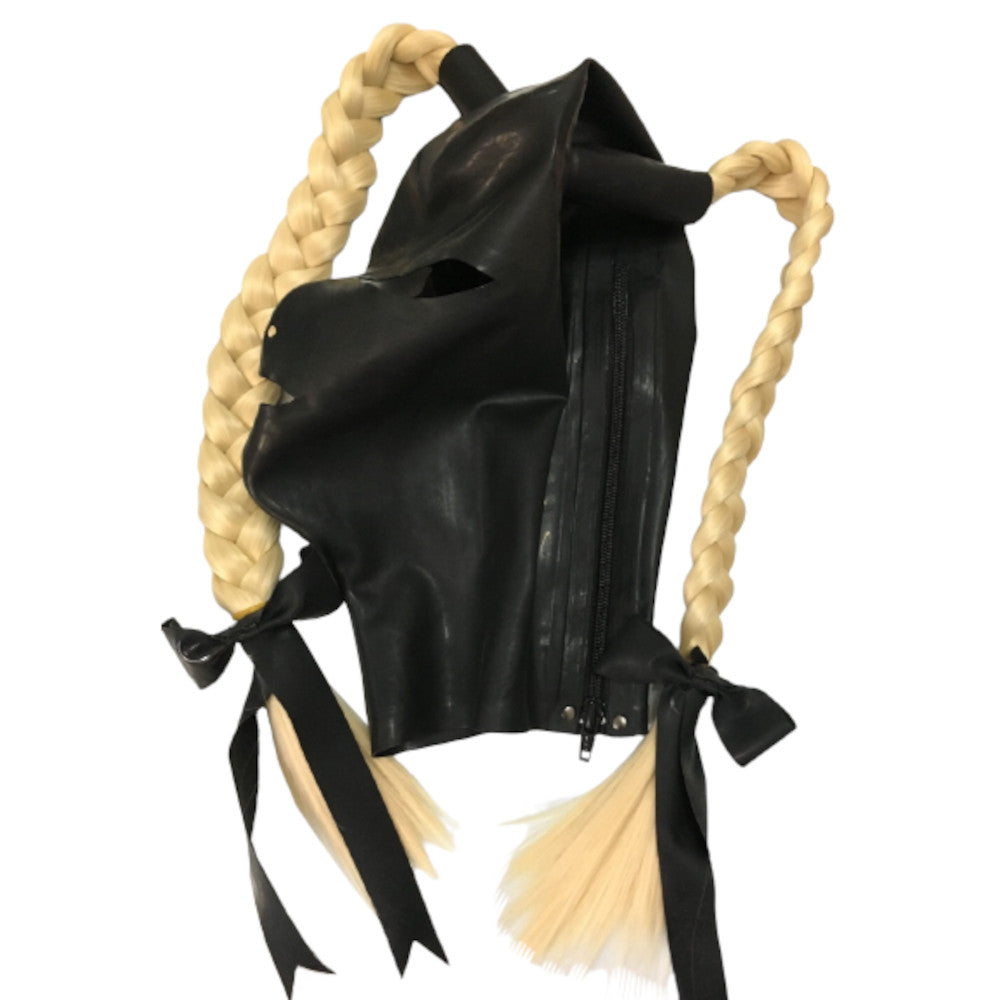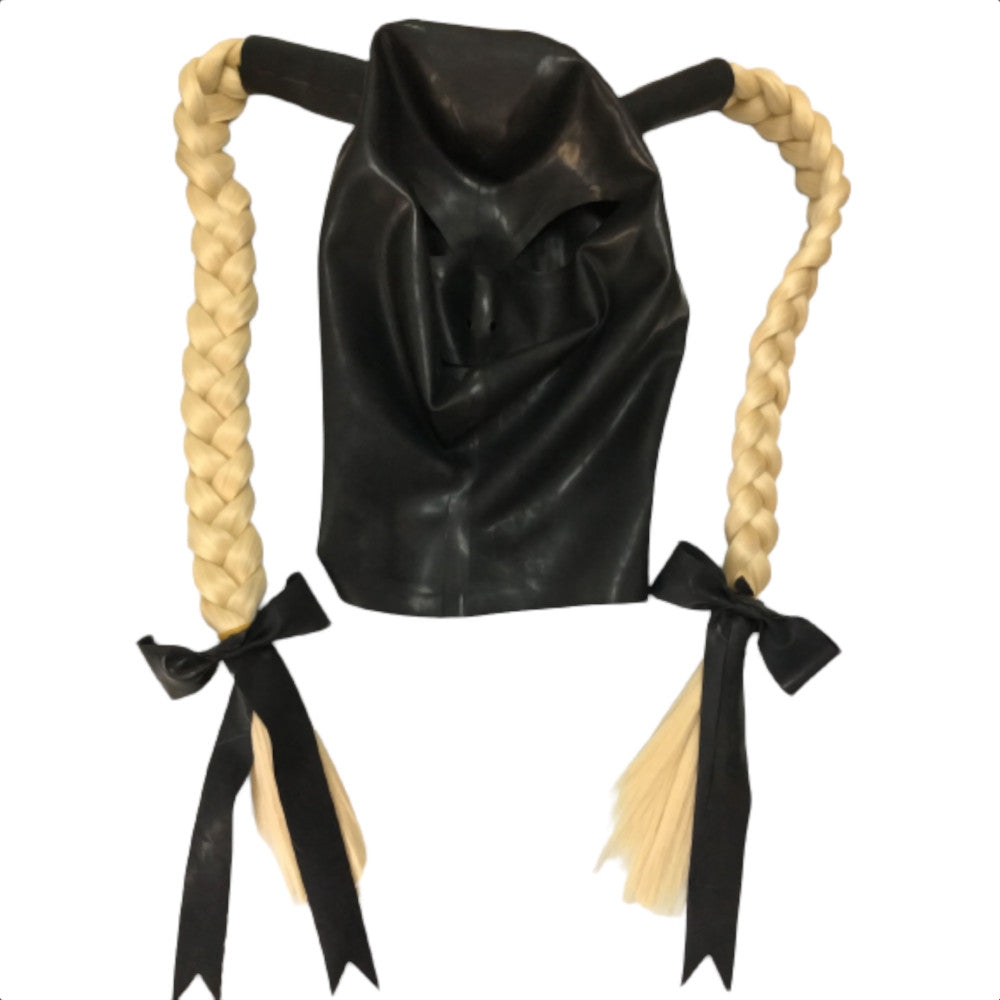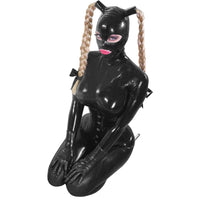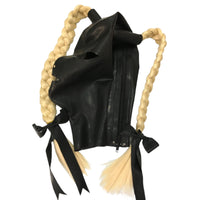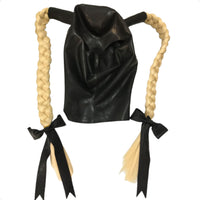 Submissive Female Gimp Suit
Ah, look at you. The one who can't be satisfied unless the ride is rough. The one who gets pumped up by inflicting tiny doses of pain to your partner—a little bite here, a bit of spank there. The one who likes to put on a show, do a role play, and be called "Master." The one who gets off hearing his Submissive beg to allow her to cum. You are a beast.

Given your fetish, it's completely understandable that you're quite picky when it comes to choosing your kink accessories. That's alright; a true Dom will never settle for anything less. You'll know the right gears when you see them—just like love at first sight. With that having said, prepare to go head over heels in love with the Submissive Female Gimp Suit.

This premium-quality latex bodysuit is the complete package. It has everything you need for your next conquest. You know you easily get turned on with the smell of leather, but you'll be blown away by the smell of rubber—it's sexy! This full-body suit is oozing with all the nasty promises that no other BDSM accessories can give. First off, there's the suit. It's a tight-fitting garment that will make even the slightest movement a challenging chore for your Submissive. You might not need to use restraint because this suit is so snug it just might do the job. But what if you want to take things up a notch with some exciting breath play? Fret not because this ensemble also comes with a corset that you can pull tightly around your partner's waist so she'll feel even more restricted than she already is. And lastly, seal the ordeal with some good old humiliation session! This set comes with a latex hood and a blond braided wig attached to it to complete the bimbo look!

Tick all the boxes in your kinky checklist by using just one product. Let the Submissive Female Gimp Suit show you all the ways to do it.
Specifications
| | |
| --- | --- |
| Color | Transparent Black, Black, Blue, Brown, Transparent Blue, Green, Transparent Pink, Orange, Pink, Purple, Red, White, Yellow, Transparent Purple, Clear |
| Material | Latex |
| Sizes | XXS, XS, S, M, L, XL, XXL- Refer to the size chart below for the measurements |
| Recommended for | Women |
| Washing Tips and General Instructions | Wash in clean warm water with no detergent or soap. Do not dry clean or iron. Lightly dust talc before putting it away. |
Sizing Guide