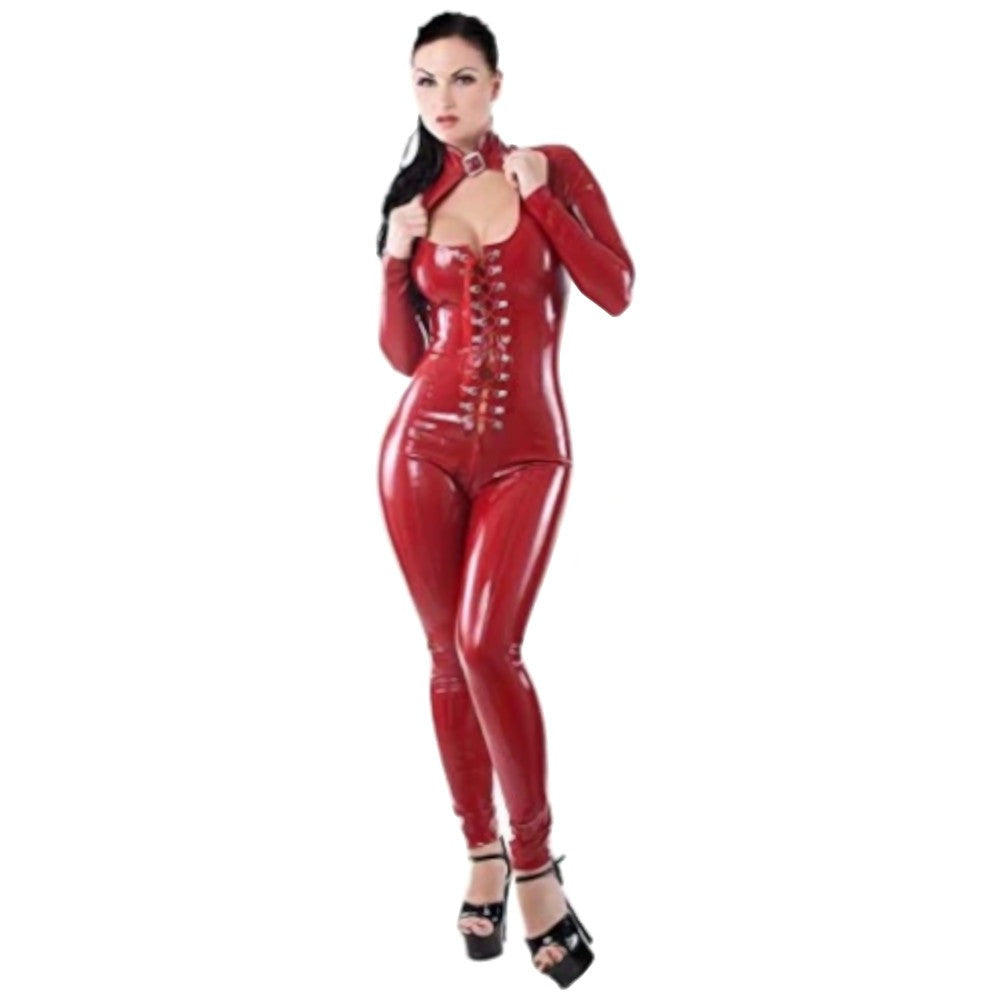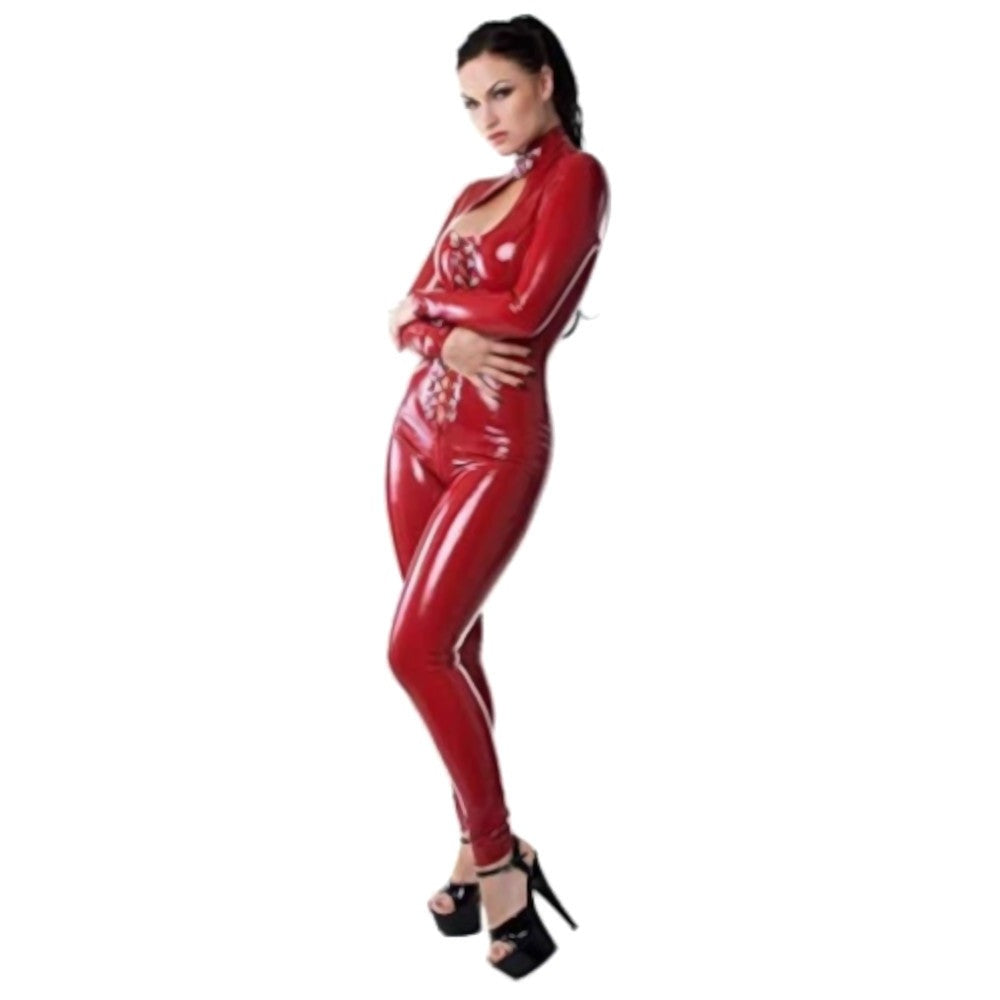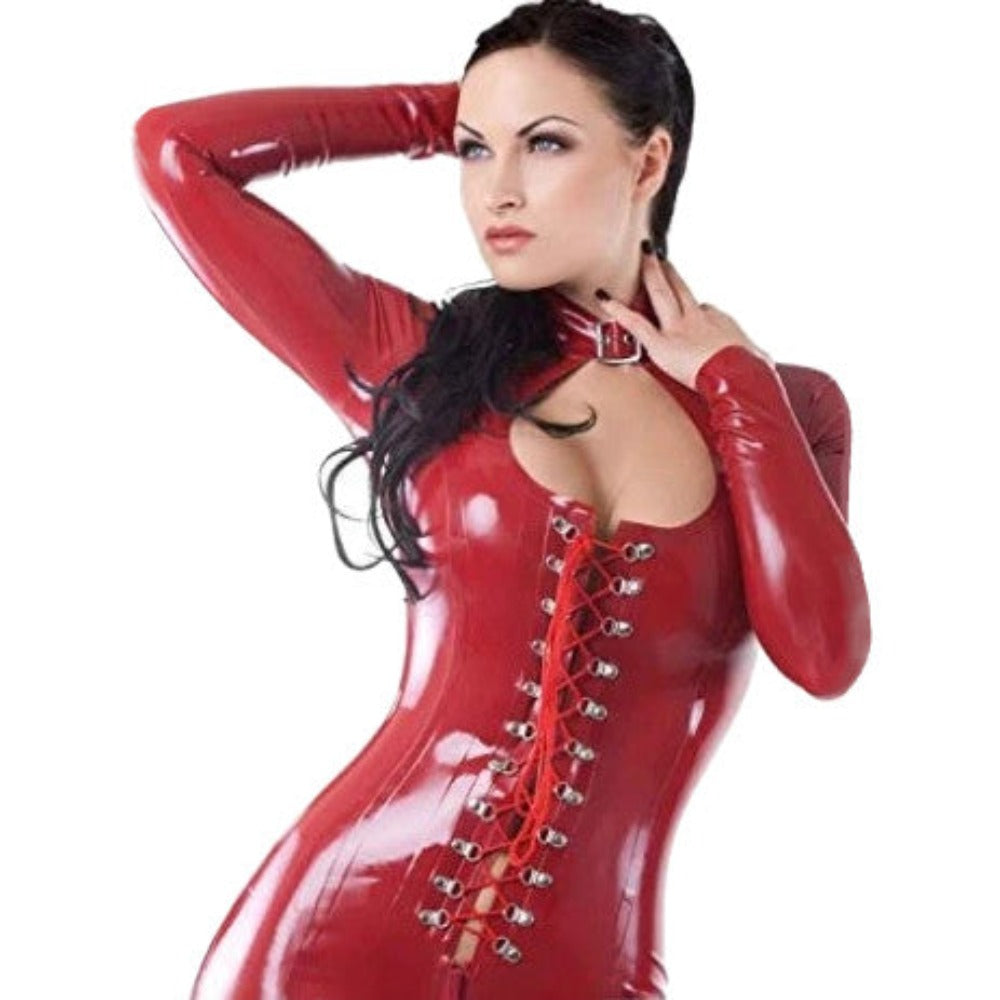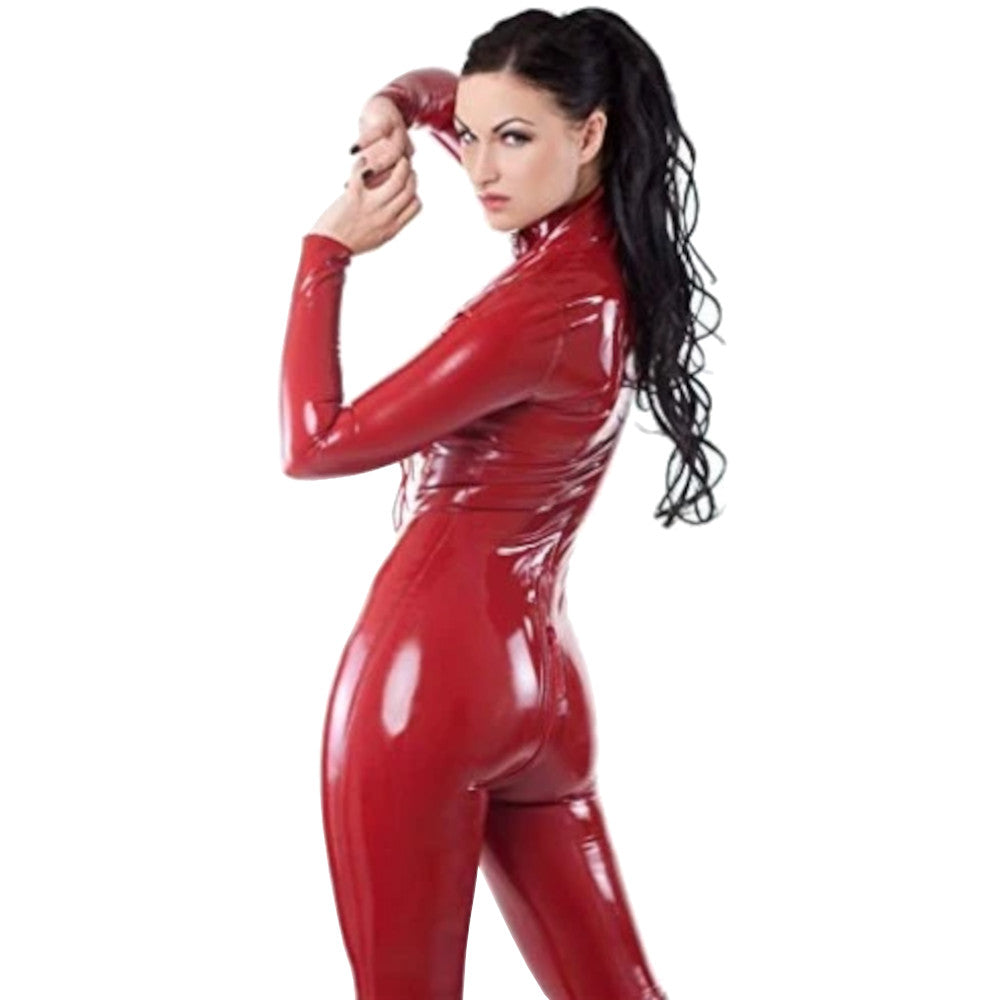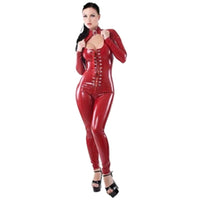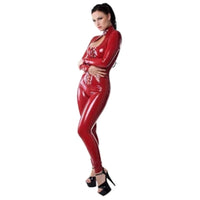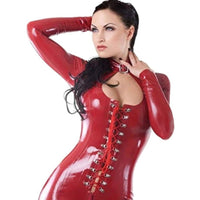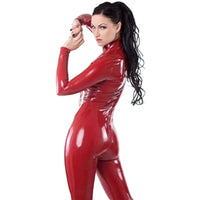 Bold Bondage Latex Catsuit
How confident are you with your body? Whatever body type you have—hourglass, chubby, skinny, and slender figure, you should be proud of what you have. And whatever shape it has, you can always enhance it even without going under the knife. You only need to choose the right outfit for your body to showcase what you've got.
For example, this Bold Bondage Latex Catsuit can bring out all the sides and curves of your body. It's a snug-fitting gear for your bombshell body to highlight all your assets—plump breasts, slim waist, protruding hips, thicc buttocks, and long legs.
This suit is made of 100% latex, a material known for its elasticity. It also has high tensile and tear properties, making it highly durable. So no matter how tight it fits your body, it should not rip. It's versatile in such a way that you can close the collar using the belt on it, or you can leave it open to show your neck. It has lace as its fastener, which you can intertwine anywhere along its eyelets. If you like to be more provocative, show some skin and tie it lower. If you want to close the entire lace, tie it on the top end.
Make sure you're not allergic to latex before getting one. If you're not, and once you have it, there is one trick that you need to follow to smoothen wearing it. Apply fine talc onto your body, and your body will just slide into the suit very easily.
With this suit on, be warned that many women may get jealous and envious of you. Who won't be once they see your hot, rocking body covered in a classic, beautiful suit such as this? Just make sure to clean it as often as needed. Lukewarm water will suffice, but you can also use a latex-friendly agent to eliminate the sweat odor inside it.
It comes in XXS to XXL sizes, dimensions of which can be found in the table below. Get your tape measure now and find your size. Hit "Add to Cart" now to own this Bold Bondage Latex Catsuit!
Specifications
Color
Black, Red, Purple, Silver, Blue, White, Brown, Yellow, Clear, Pink, Gold, Orange, Green
Material
Latex
Sizes
XXS, XS, S, M, L, XL, 2XL: Refer to the size chart below for the measurements
Recommended for
Women
Washing Tips and General Instructions

Hand wash only.
Do not iron.
Do not use chlorine-based solution.
Use latex-friendly cleaner.
Sizing Guide