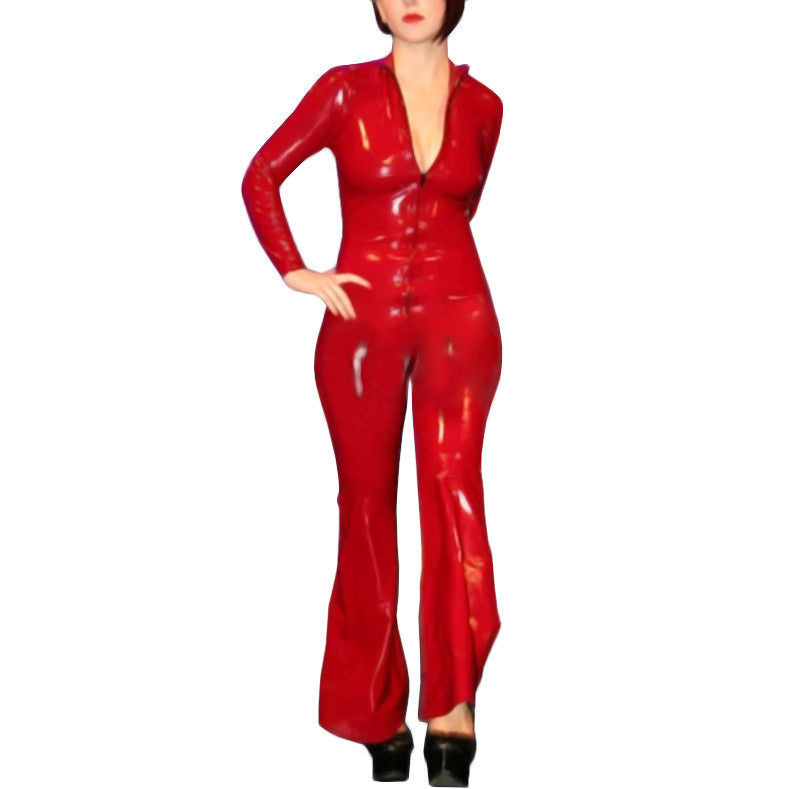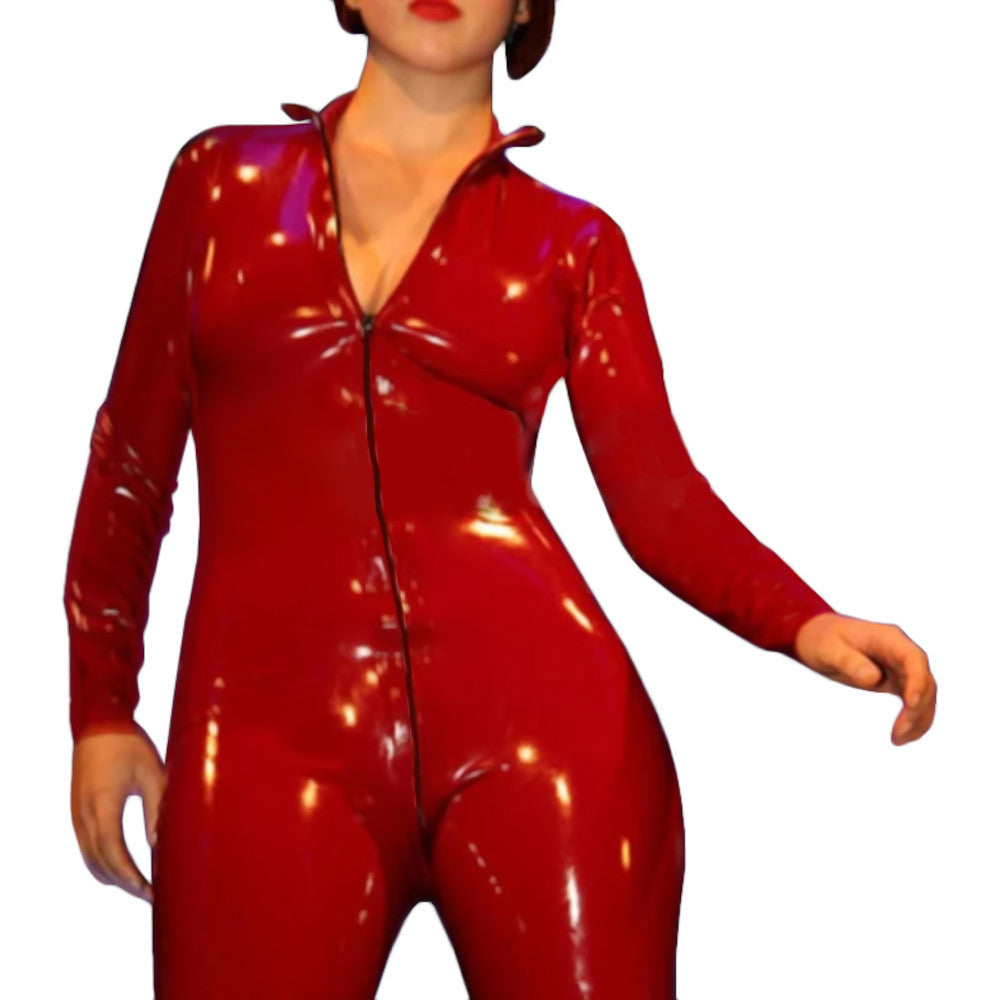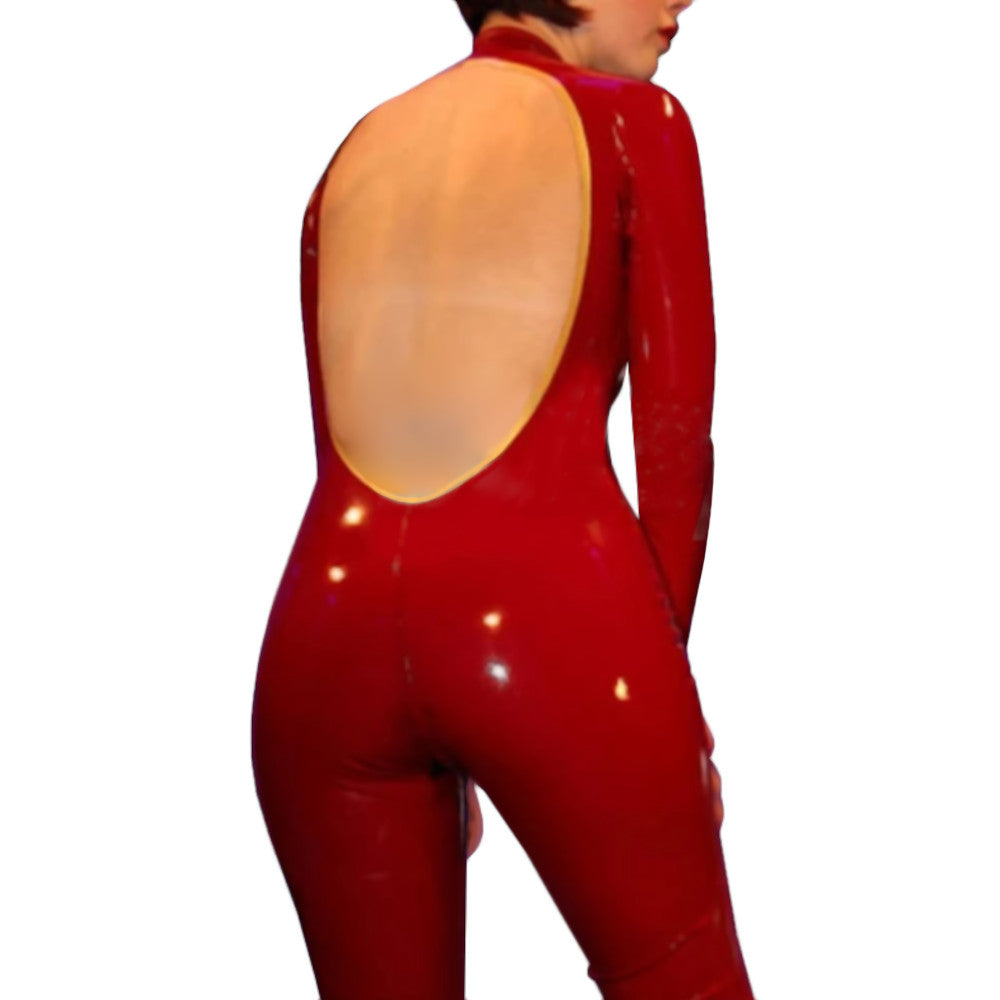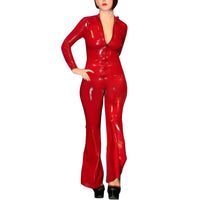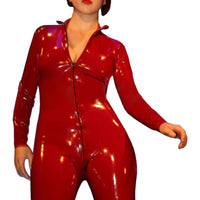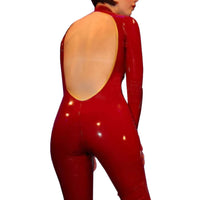 Vintage and old fashion are sexy—admit it or not. Wearing popular items from decades ago is whimsical yet liberating; it is an unusual way to express yourself.

Anybody who loves a nostalgic, vintage, and classy vibe will love the Retro Red Rubber suit. This suit is the perfect statement piece when you want to give a good impression. It is a classic sexy outfit that won't allow you to show off too much flesh. It uses latex, a stretchy and snug-fitting textile that will hug your curves and accentuate your assets. This material is lightweight, but it can hold your body and produce the perfect silhouette you have always wanted to present to the crowd.

This item is a full-sleeved overall with a pretty 80's flare vibe on the pants. This style will make a perfect statement piece during parties or get-togethers. Flared pants were a pretty popular fashion during the '80s, and this one-piece suit captured the whole vibe right to a tee. You will also find that this variant has a convenient zipper that runs from the neckline to the crotch. Besides aesthetic reasons, you will also enjoy more convenient wear because you can open the suit up before trying it on. Also, you can add water-soluble lube to the more difficult areas to lessen the tug of latex against your skin. Lastly, this suit has a pretty collar that makes for an exceptional detail to complete the whole retro vibe.

Make sure you grab the right size for yourself. You don't want to wrestle with a tight latex jumpsuit; it will not look pretty. Too loose, and it will not be attractive either. Grab your measuring tape to make sure you get the proper sizing when purchasing.

You will never go wrong with a tight-fitting, shiny, and sultry addition to your wardrobe. Make the purchase today!
Specifications
Color
Red
Material

Latex
Sizes
XXS, XS, S, M, L, XL, XXL: Refer to the size chart below for the exact measurements
Recommended for
Women
Washing Tips and General Instructions
Do not use bleach
Do not iron
Hand wash in warm water
Sizing Guide