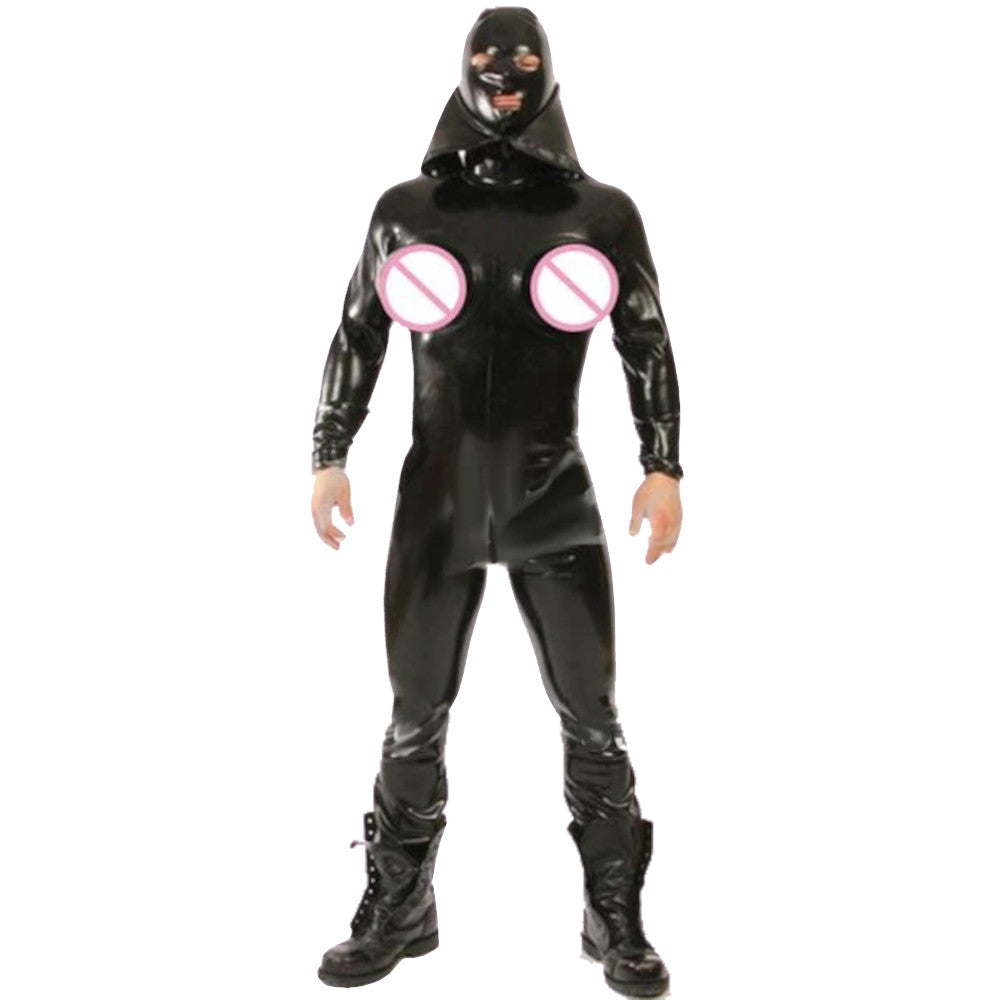 Final Boss Latex Gimp Outfit
You had a weird dream last night. You found yourself in a dungeon—all tied up and naked. You cried for help, but it seemed like no one could hear your screams. Then you saw a man in front of you. This man was wearing a black skin-tight bodysuit and a hood on his head. He was laughing as he stared at you. But for some odd reason, his evil laugh didn't scare you. It turned you on instead. And as you stared at him back, you noticed that he had a muscular body with boobs! So you got curious and asked him who he was.

When he was about to answer your question, your phone snoozed, which woke you up. You got up and went to work. But no matter how busy you were, you couldn't get him out of your mind. You wanted to have sex with him, which would be impossible—not unless you had this Final Boss Latex Gimp Outfit in your closet! This outfit could make your dark fantasy come true. You only have to encourage your man to wear this during your intimate moments.

A skin-tight suit with a hood and a pair of inflatable breasts, this latex bodysuit can turn you on big time! The garment highlights his assets as it hugs all his curves. Meanwhile, the blow-up breasts add fun to your kinky play. Of course, don't forget the hood. This latex headpiece sets the mood and lets your imagination run wild, blocking the face of the wearer. With this get-up, you don't have to daydream about it because you can turn it into reality. Just don't forget to wash these items before and after each use.

The Final Boss Latex Gimp Outfit is available in various colors and sizes. Pick one for man and turn him into a scary yet feisty captor like the one you had in your dream!
Specifications
Color
Black, Blue, Brown, Gold, Green, Orange, Pink, Purple, Red, Silver, White, Yellow, Clear
Material
Latex
Sizes
XXS, XS, S, M, L, XL, XXL - Refer to the size chart below
Recommended for
Men
Washing Tips and General Instructions
Handwash in warm water without soap or detergent.
Leave it to dry flat and dust with talc.
Do not tumble dry.
Do not iron.
Do not dry clean
Sizing Guide