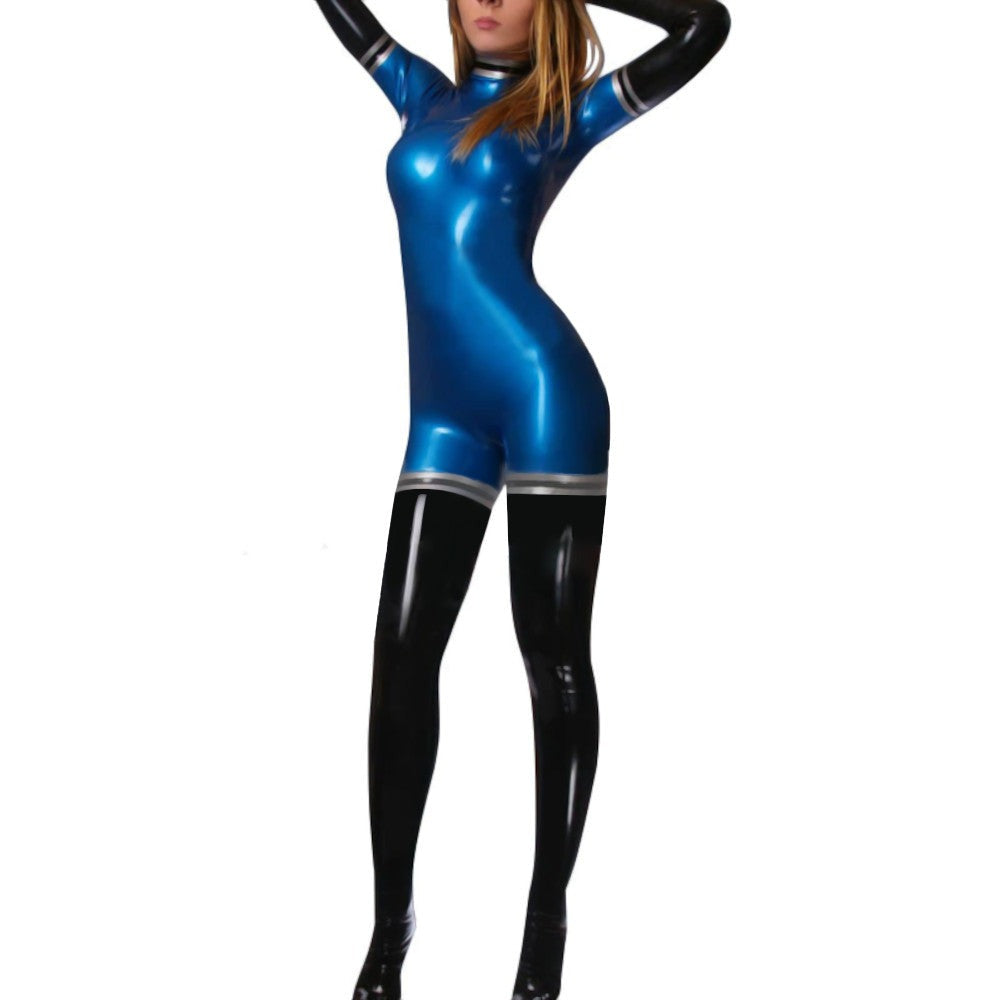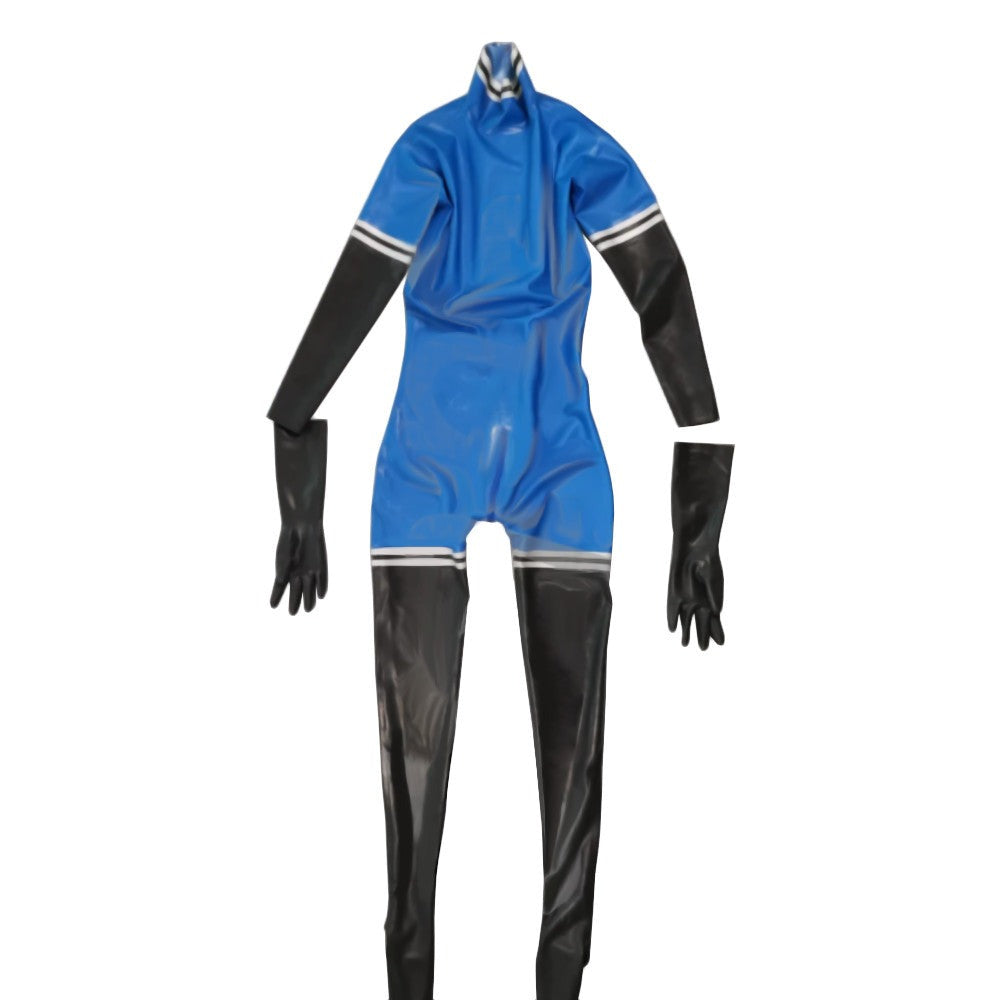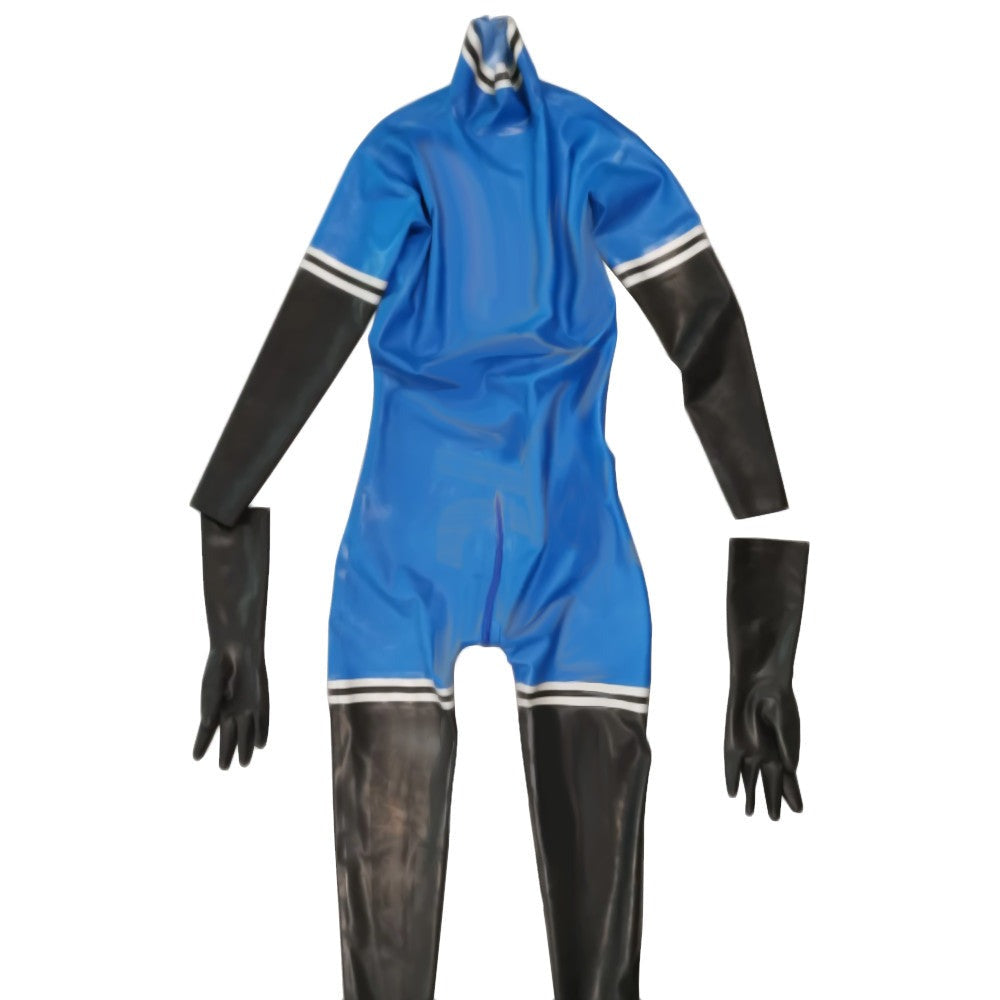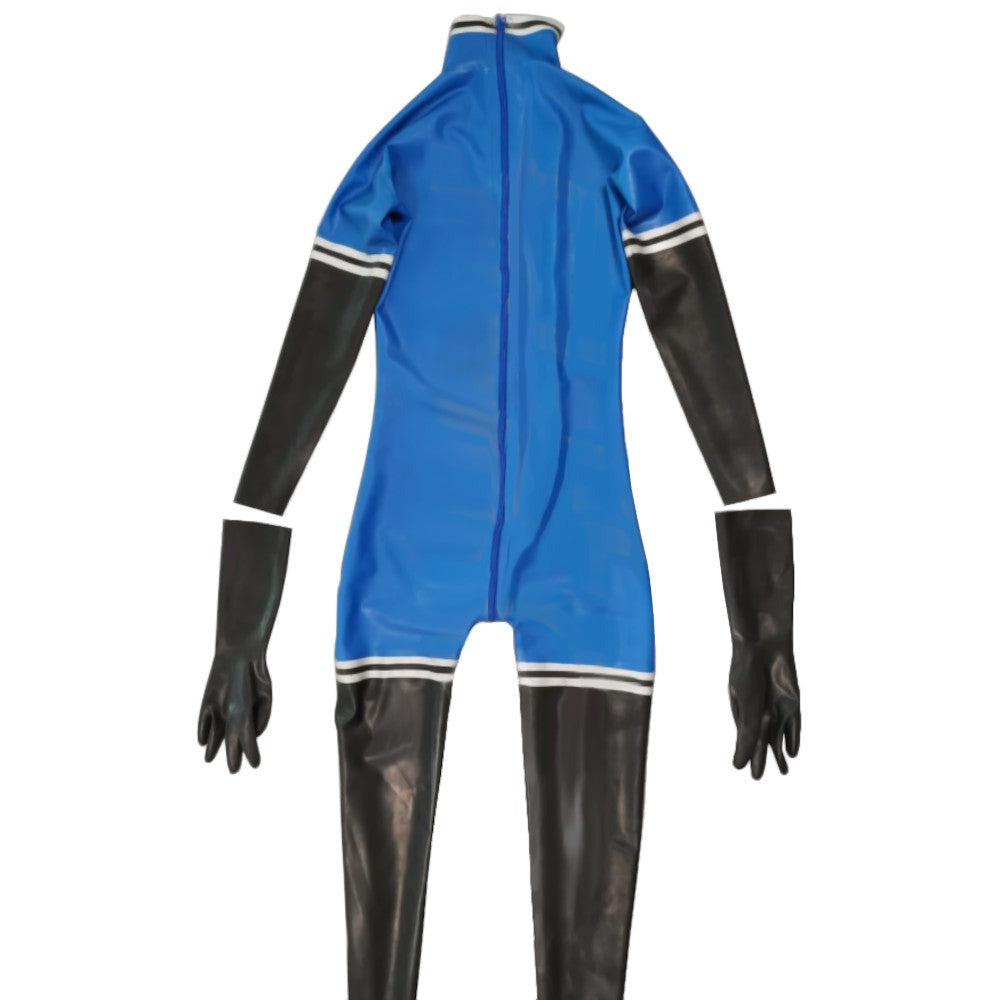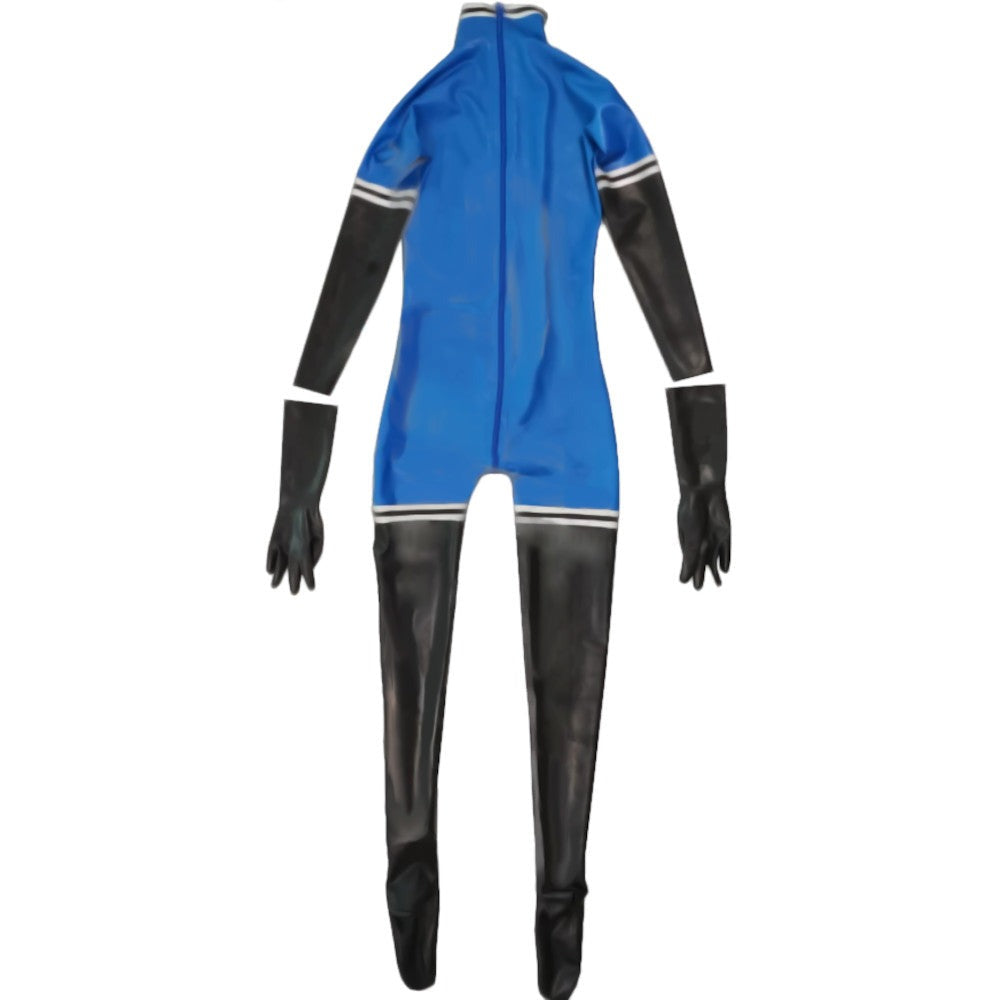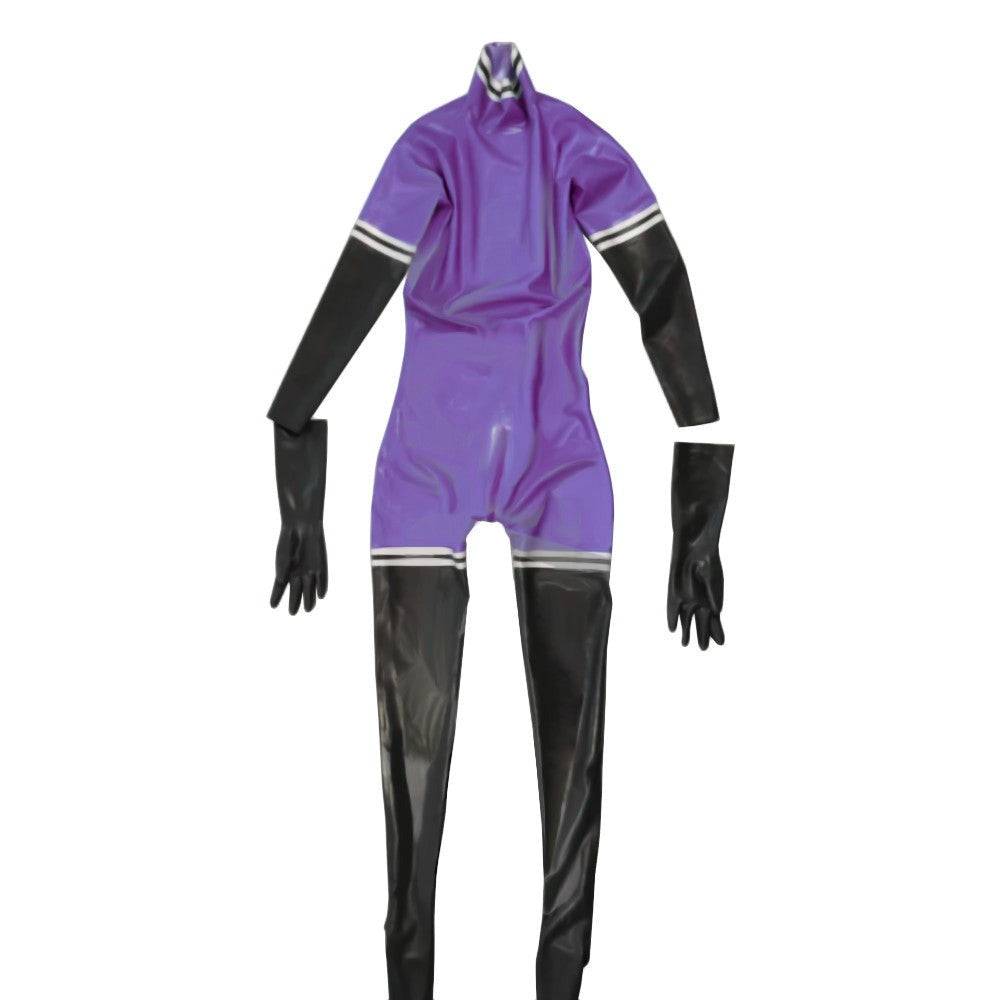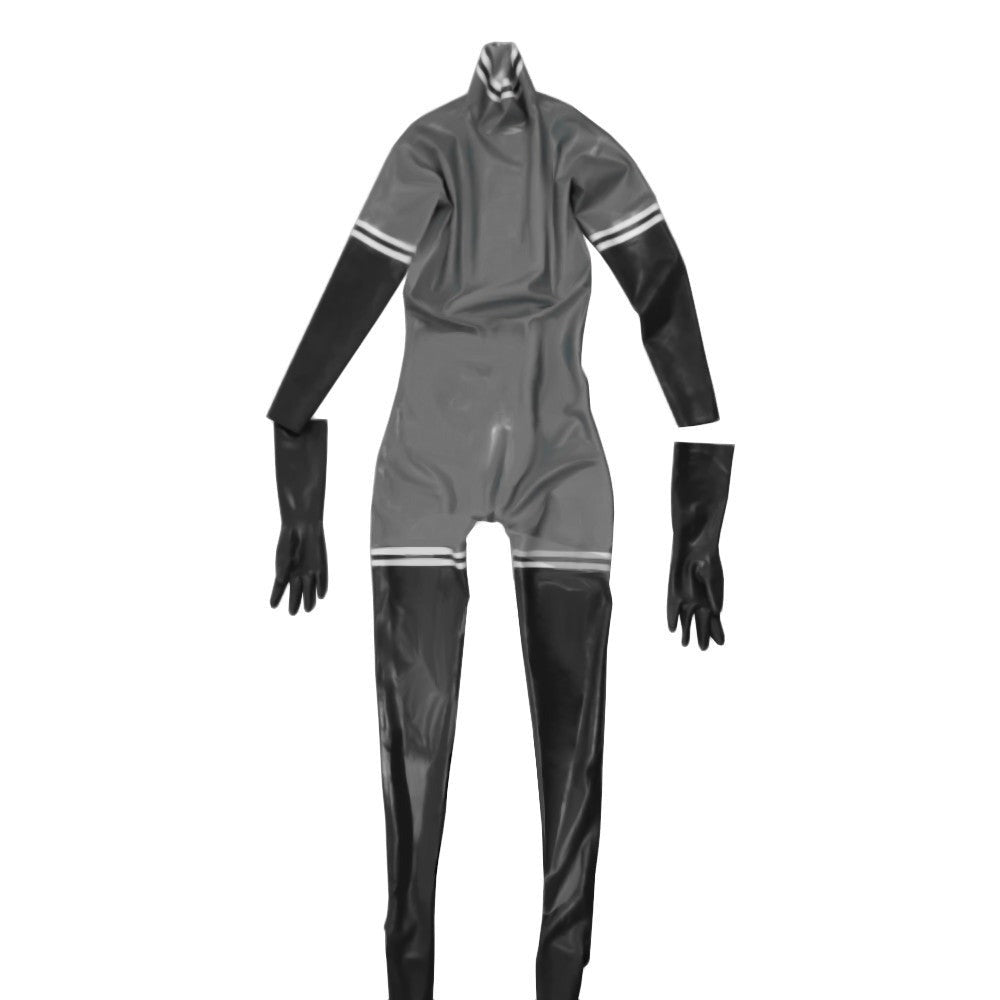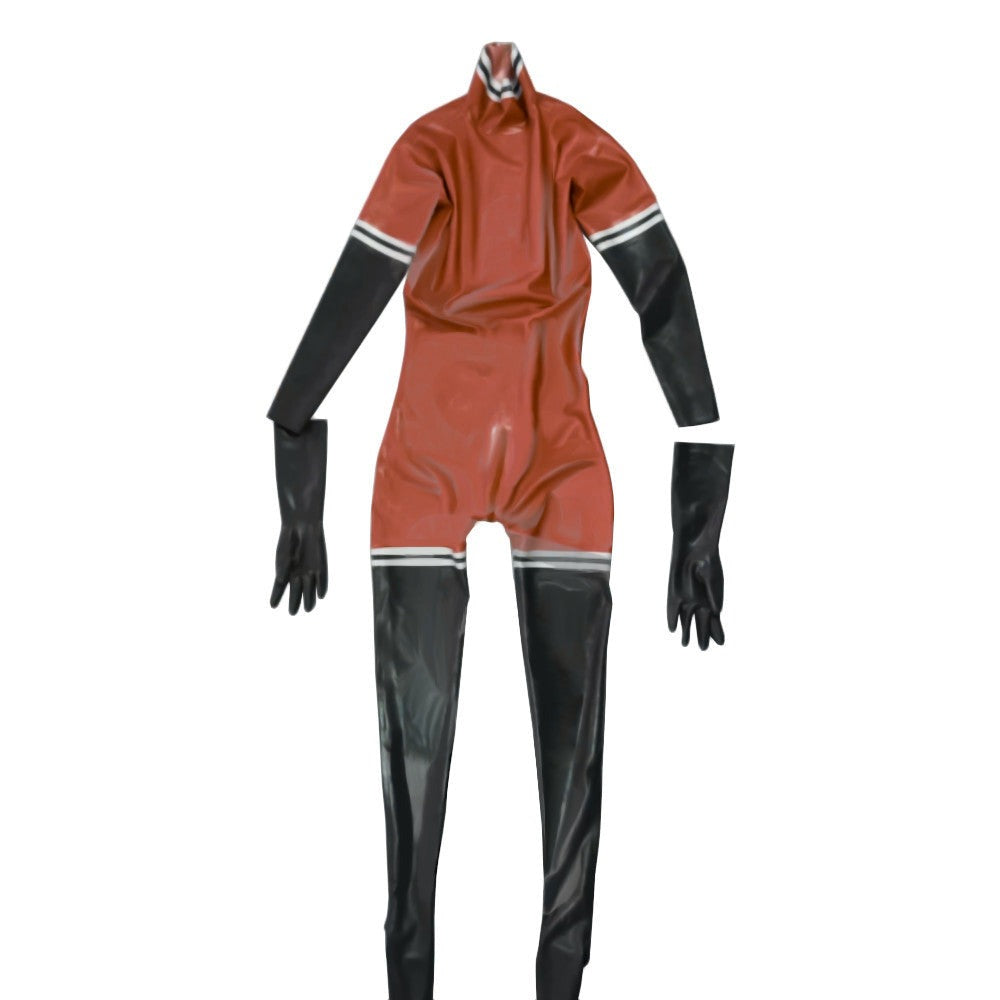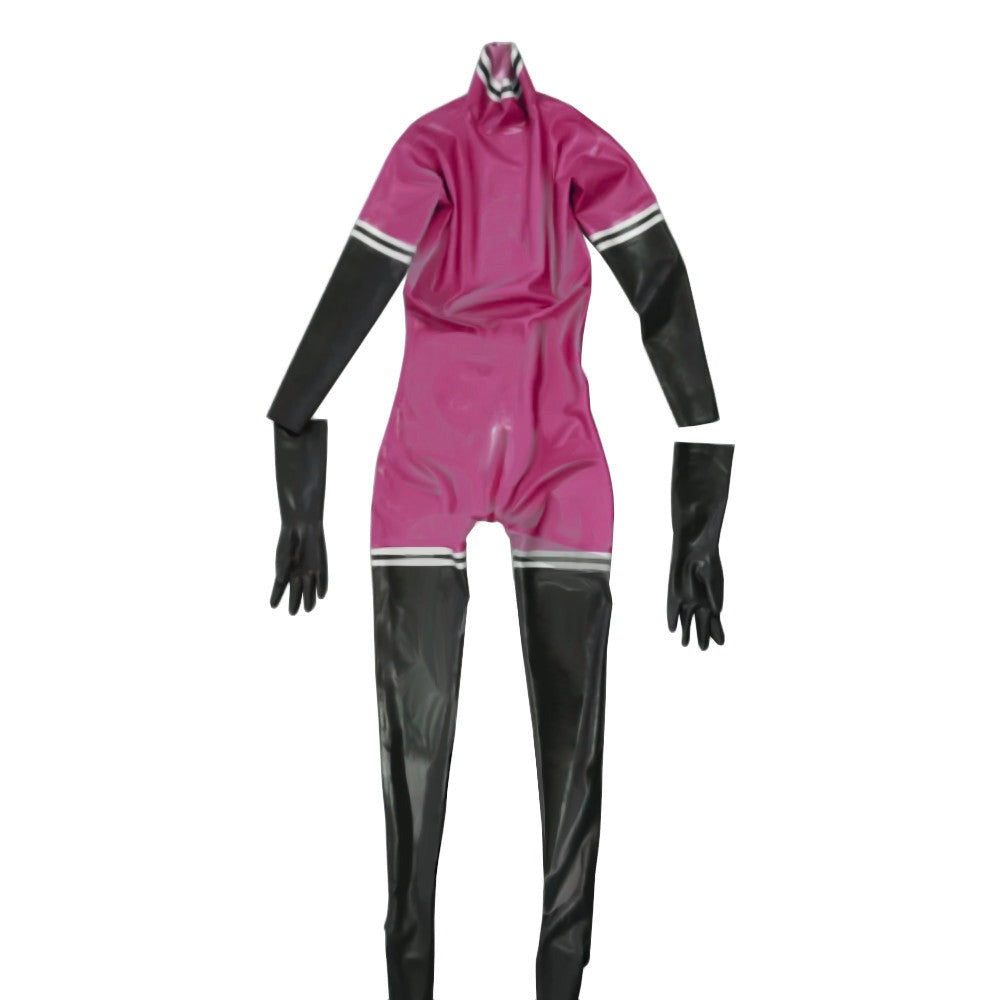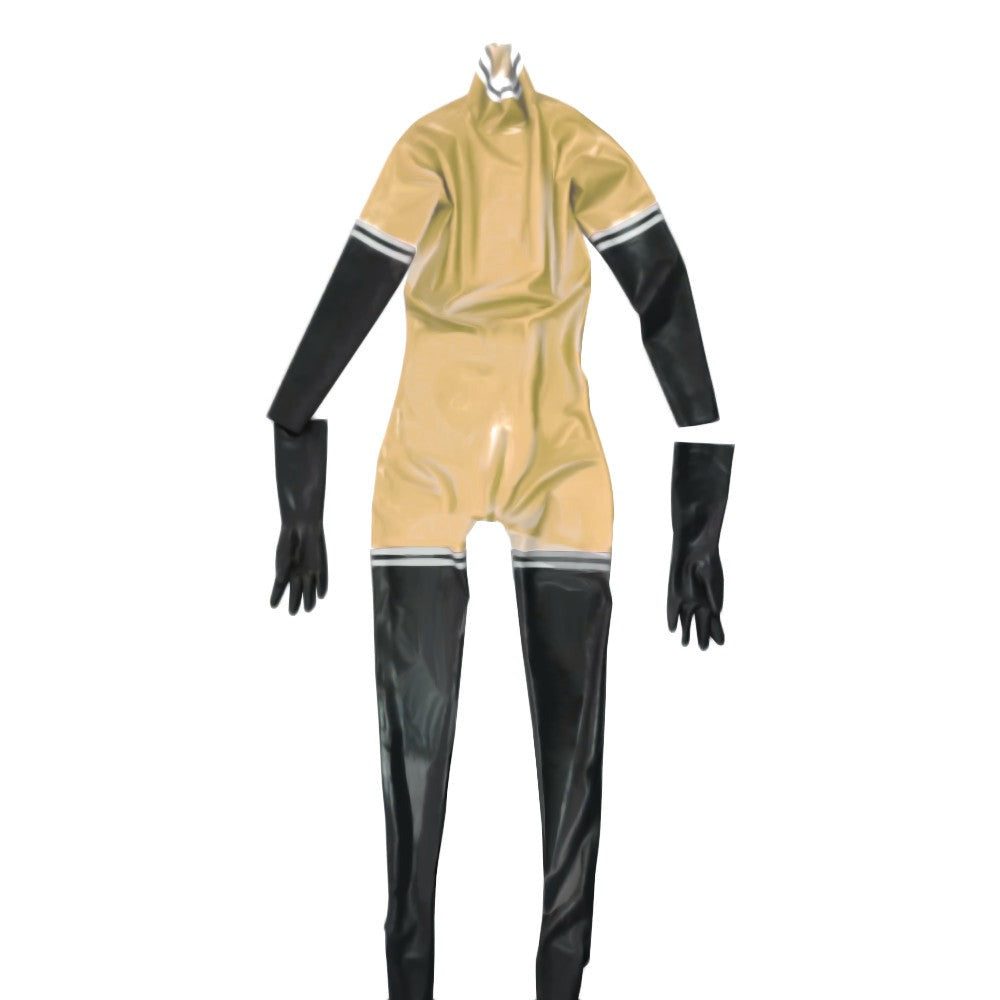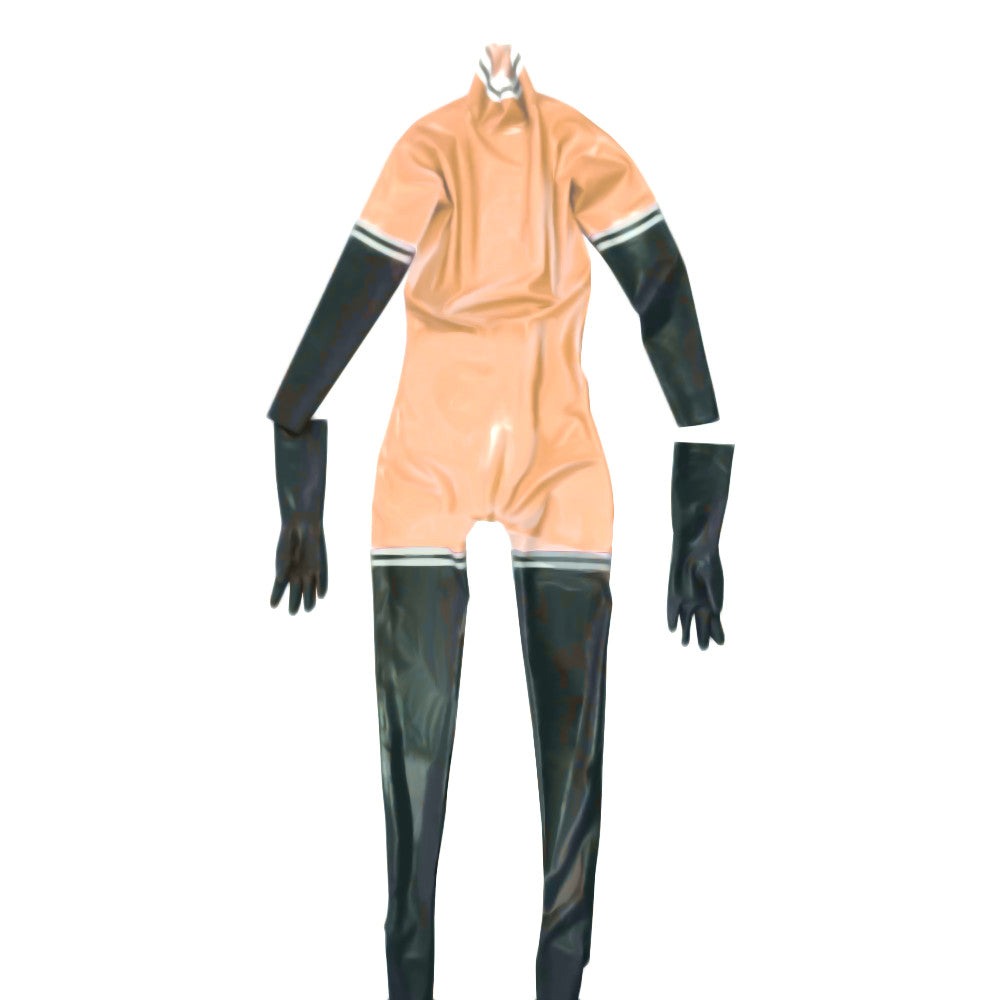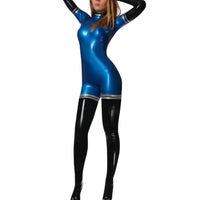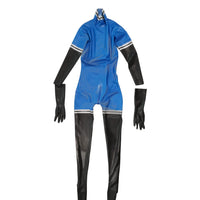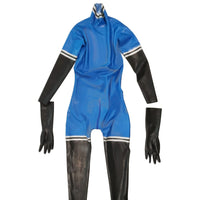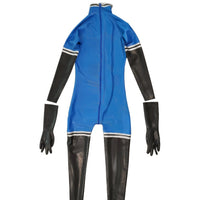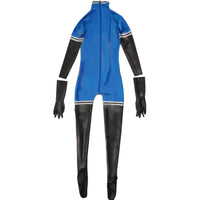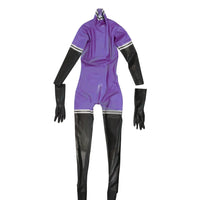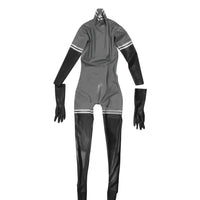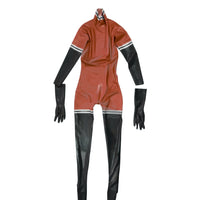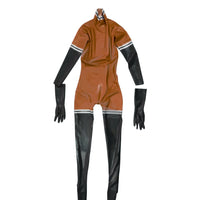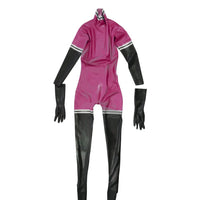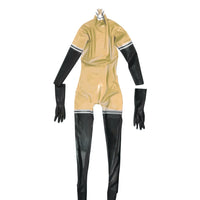 Dynamic Future Rubber Suit
You have been thinking about CHANGE. Nothing much has been going on in your life, particularly in the sex department. Everything seems dull, lifeless, and mundane. It feels like you've lost the charm to arouse his manhood. And worse, you're feeling insecure and unattractive. You're screaming for some change, but how? Here's how! Put on the Future Rubber Suit, and you'll be gorgeous inside and out. There's truth to this cliché: Look good and feel good. So don't hesitate to flaunt your sexy body with this form-fitting rubber suit, and you'll feel sexy and confident.

It's available in exciting colors like metallic blue, gold, or metallic purple. It's designed with black trimmings on the sleeves and the legs to give you a two-toned, modern-looking suit. It features a high neck and open-foot design. You've got a clean front as the zipper is on the backside. The fun part is that you've got to bring along your partner whenever you have to use the toilet to help you out. We think that's sexy!

It's best worn when you go commando to make it look seamless. Isn't it fun to be ready for sex once you take it off? We bet you'll be too hot to trot because this suit will magnify all delicious stimulations! It's made of latex. Your first thought may be on its price, but it's worth it! This close-fitting latex outfit feels like your second skin as it embraces your body curves well.

Although the material looks smooth, it creates a lot of friction against the skin. As such, you'll need to apply silicone lube or talc powder all over your body so you can slide into it with ease. You'll also need to apply either of these on the inner side of the suit. Remove your rings and other accessories that can snag on the sleeves to avoid damaging this rubber suit.

Do you want to feel naked but actually fully clothed? Find out how this rubber suit can make you look and feel gorgeous and sizzling hot. Buy now!
Specifications
| | |
| --- | --- |
| Color | Metallic Blue, Gold, Metallic Purple, Gray, Black and Red, Bronze, Pink, Metallic Red, Yellow |
| Material | Latex |
| Sizes | XXS, XS, S, M, L, XL, XXL - Refer to the size chart below for the measurements |
| Recommended for | Women |
| Washing Tips and General Instructions | Hand wash with lukewarm water without detergent or soap, Do not tumble dry or iron |
Sizing Guide