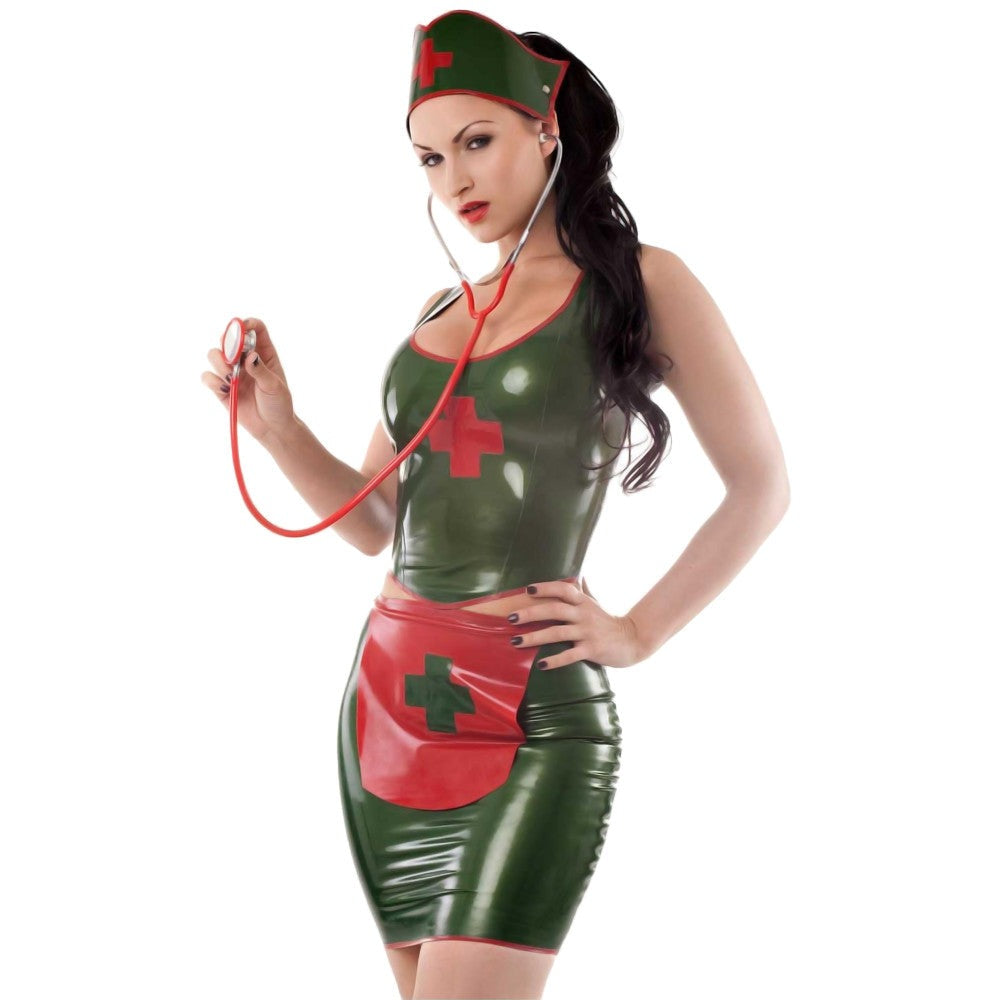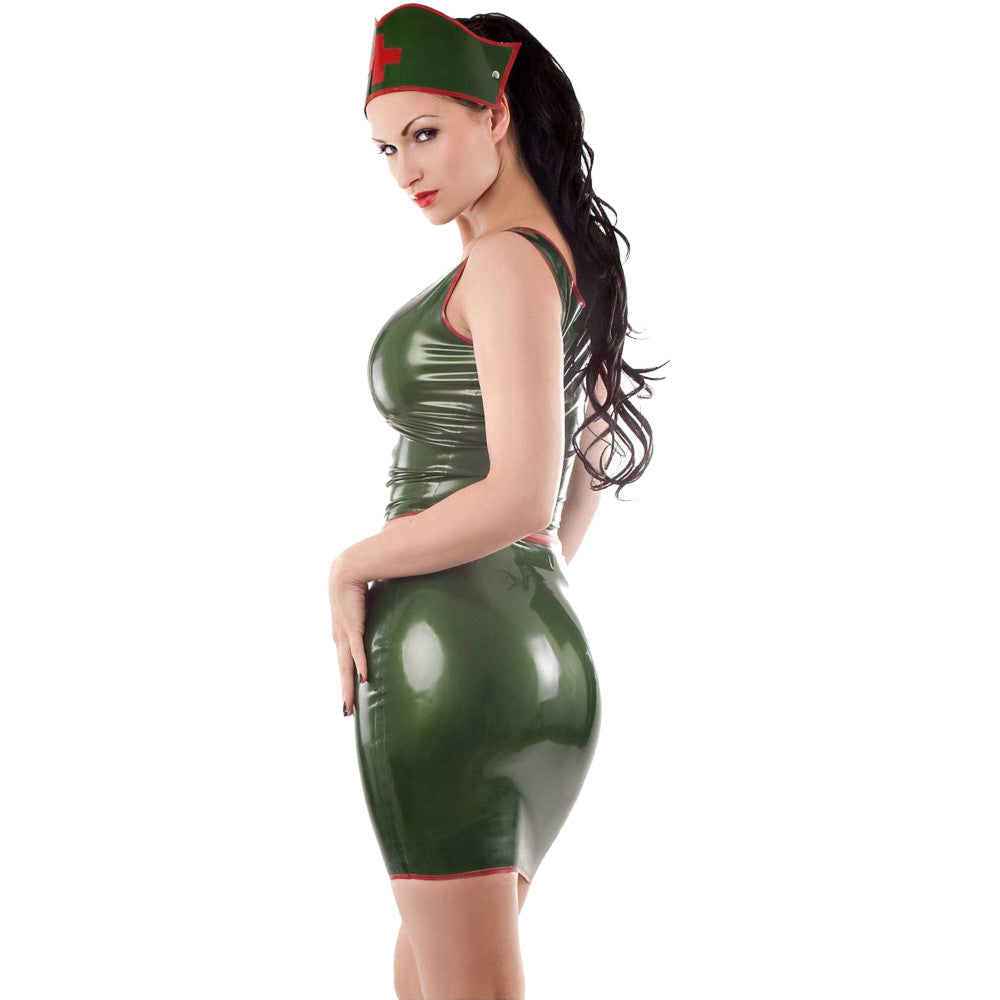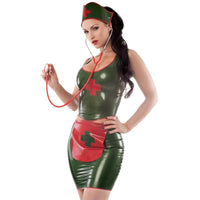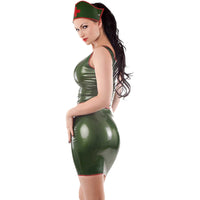 Field Medic Latex Nurse Costume
You are a mistress who loves to give erotic torture. Catheters, sounds, and enemas are your all-time favorites, and your expertise is to provide sexual gratification using these tools. So why not make your medical-themed play more thrilling by putting on the appropriate outfit? Wear the Field Medic Latex Nurse Costume to give a "sensual first-aid" to your patient. This risqué latex nurse dress will surely turn your partner on big time!

This skimpy, tight nurse costume is sleeveless and with mid-thigh length to make it revealing. This stylish bodycon dress also has a scoop neckline to show off the cleavage. And just below the neckline is a cross emblem, the symbol for the medical profession. Make it convincing by putting on a nurse cap, too!

This costume is versatile as you can wear it during Halloween or at a cosplay event. Cut and handmade with impeccability, this rubber dress will give you the confidence to strut it. Bend, twist, and move however you want because the dress will stretch without getting ripped and torn. As it's made of natural latex, it's durable.

Despite this durability, however, keep in mind that it tears easily when excessive force is applied or when pieces of jewelry snag on the garment. So make sure to remove all your accessories before slipping into this rubber dress. To slide into it, you'll need to lubricate the inside of the garment with silicone-based lube or talc powder. Apply the same on your body so you can put it on with ease.

Bring out the deep shine of this medic dress by spraying or applying silicone polish. This sexy dress comes in different colors. If you prefer white, you've got it! You have many options, and you can't go wrong with whatever you choose.

Make your role plays exhilarating soon when you buy this latex nurse costume today!

Specifications
| | |
| --- | --- |
| Color | Green, Black, Blue, Brown, Gold, Gray, Orange, Pink, Purple, Red , Silver, White, Yellow |
| Material | Latex |
| Sizes | XXS, XS, S, M, L, XL, XXL - Refer to the size chart below for the measurements |
| Recommended for | Women |
| Washing Tips and General Instructions | Hand wash with warm water without detergent or soap, Hang to dry, Do not iron |
Sizing Guide