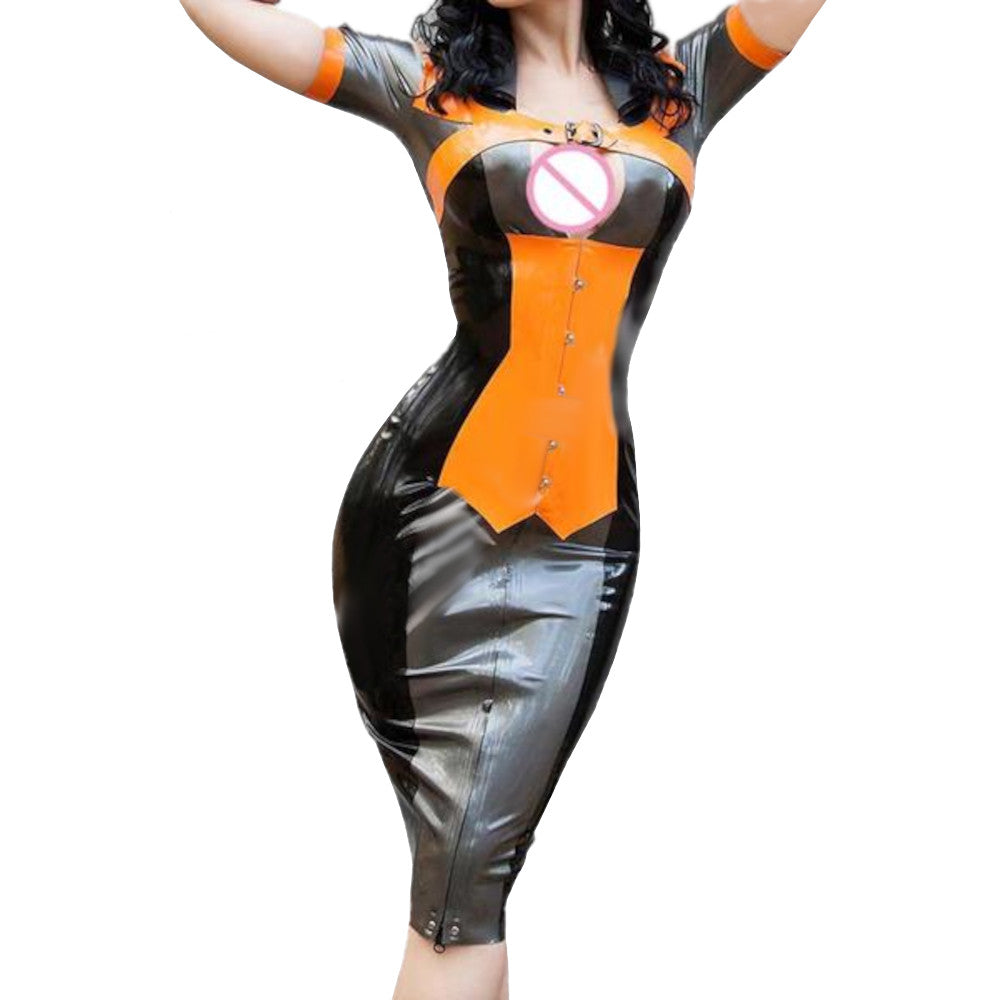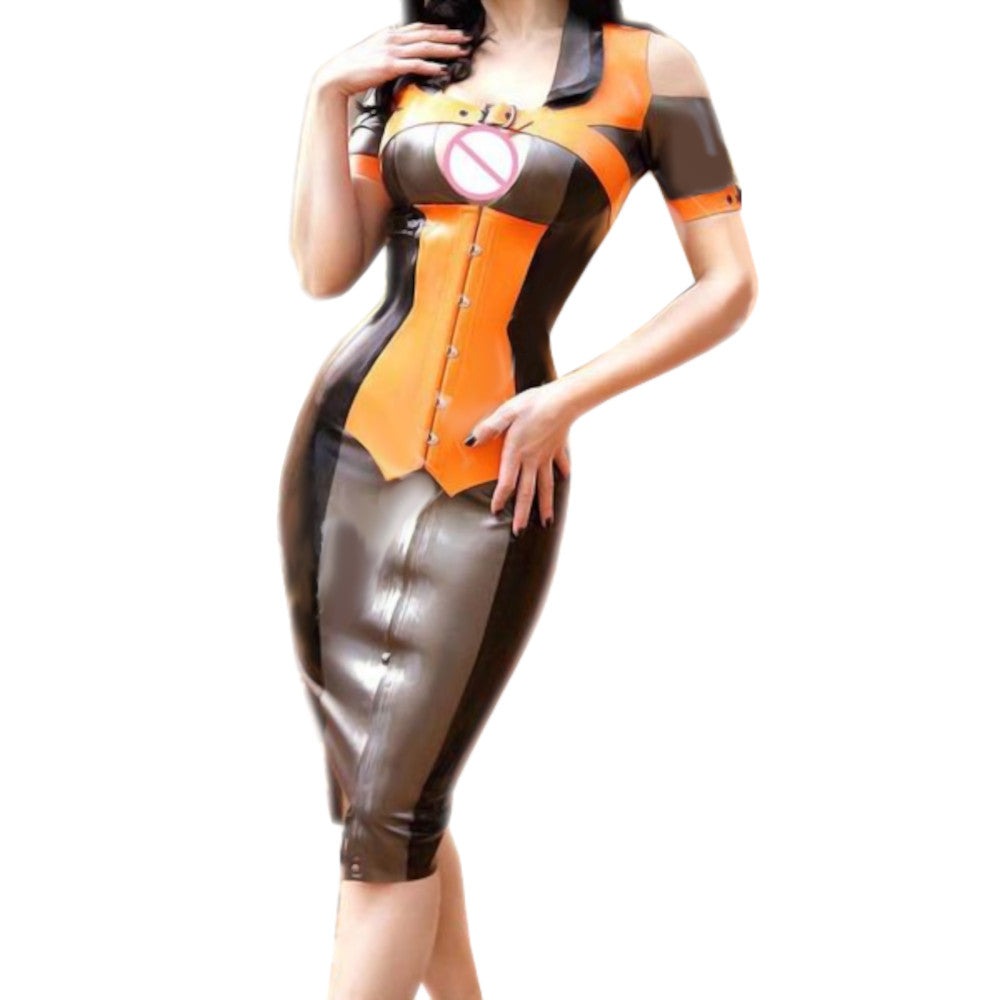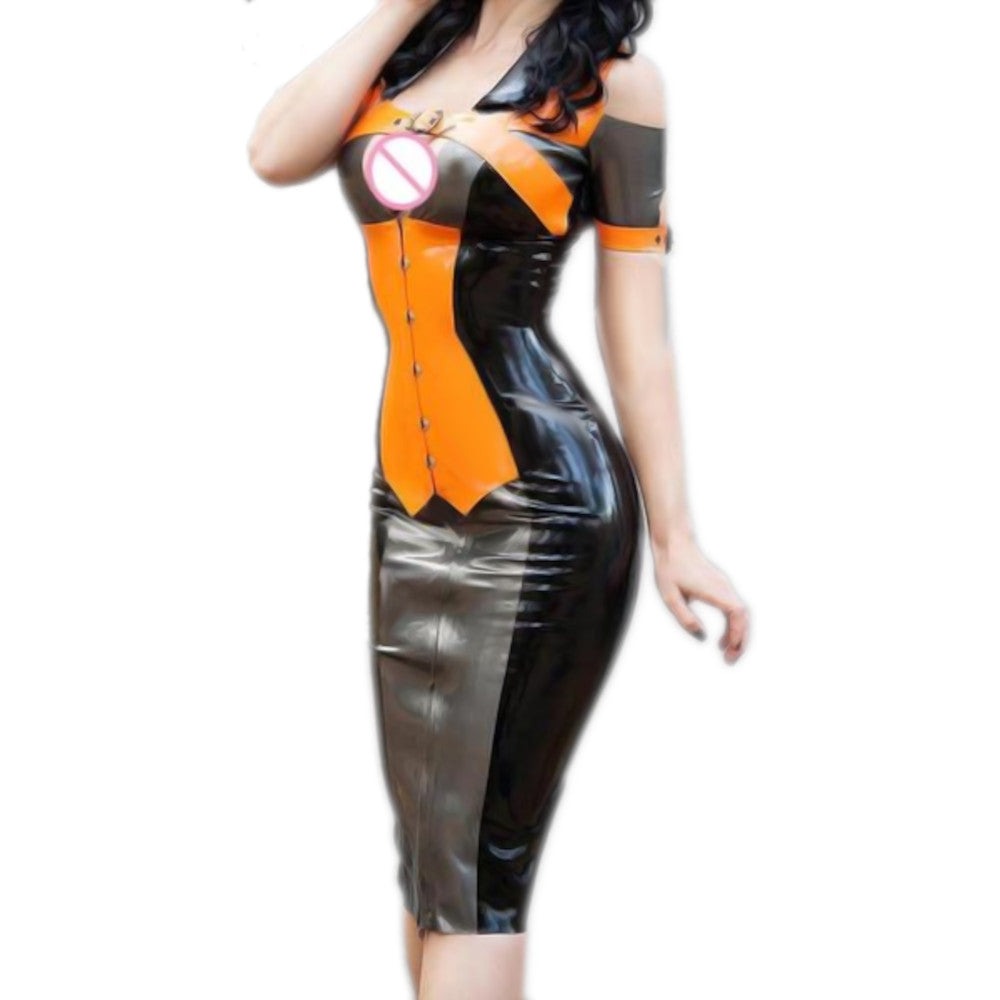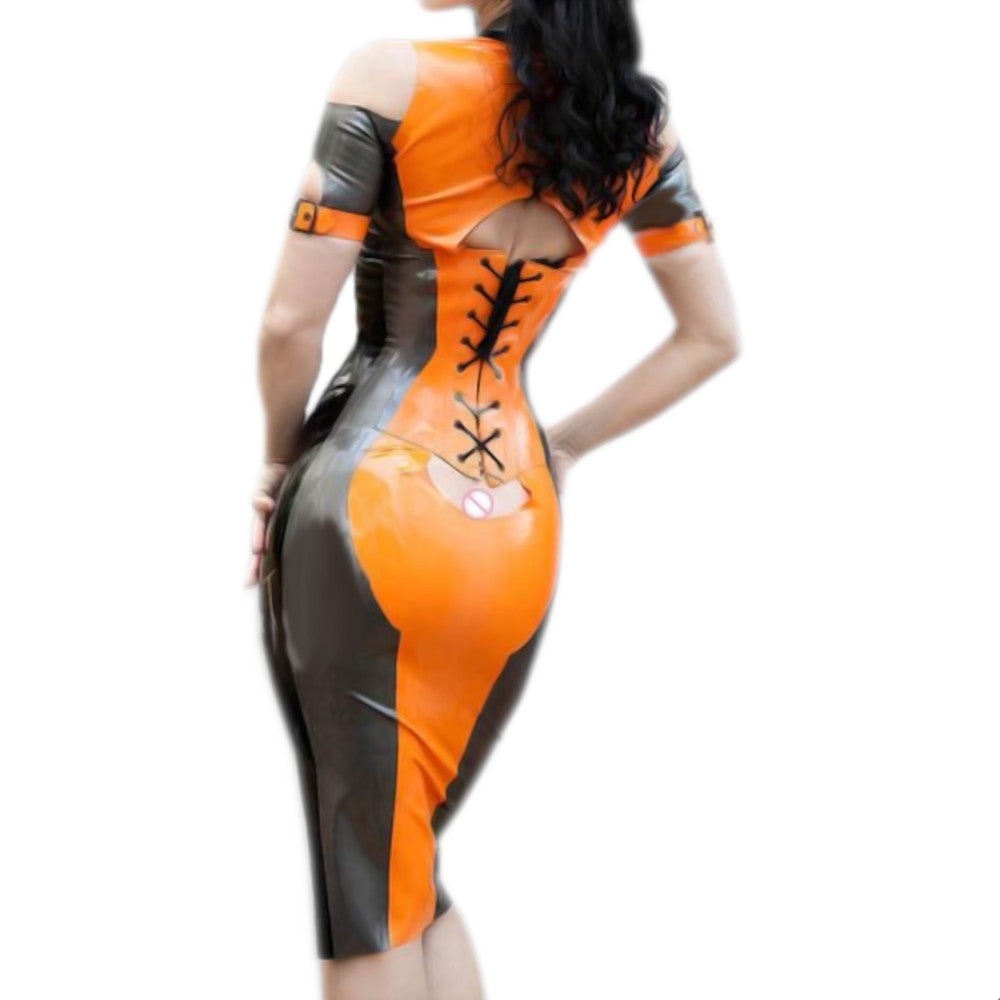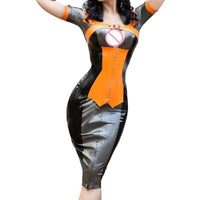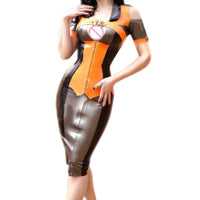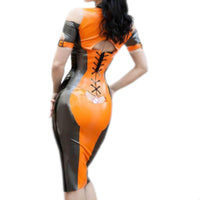 Sensational Latex Hobble Dress
Have you grown tired of wearing your old latex suit? You know you need an upgrade because it does not fit you the same way, and wearing it does not feel as exciting as before. Now that you think about it, you also want to explore different designs and give your skin some time to show itself. Your last latex purchase was a bit of a modest ensemble, and it covered your whole body.

Suppose you are thinking of gifting yourself something fresh but still is made of latex. In that case, the Sensational Latex Hobble Dress is perfect for that.

Creating the best mood for any events you may want to go to, this outfit is breathable compared to the other latex suits. The pretty short sleeve detail is a great escape from your old suit's standard arm-covered features. Moreover, it will show off a hint of your breast as it also has a slit at the center of your chest for some cleavage moment. So don't be afraid for some attention; you deserve that!

The skirt also has a sultry design with its A-line cut that traces your ass like a true vixen. And the back part? Well, it will not disappoint with its dainty corset design. This is not just for aesthetics, though, as loosening this area will help you put on this outfit. Latex can be a bit tough to wear because of its rigid stretchability. This lace is the best way to expand the dress as you wear it then tighten it up to emphasize your waist and bosom.

And the best part? This outfit has a lovely black and orange color play that will look striking at any event! Also, this model features a purple and black variant that also exudes confidence.

Whatever you end up buying, you are sure to have a unique latex piece unlike any other! So add this Sensational Latex Hobble Dress to your purchase now!
Specifications
Color
Orange with Black, Purple with Black
Material

Latex
Sizes
XS, S, M, L, XL, XXL: Refer to the size chart below for the measurements
Recommended for
Women
Washing Tips and General Instructions
Do not use bleach
Do not iron
Hand wash in warm water

Sizing Guide