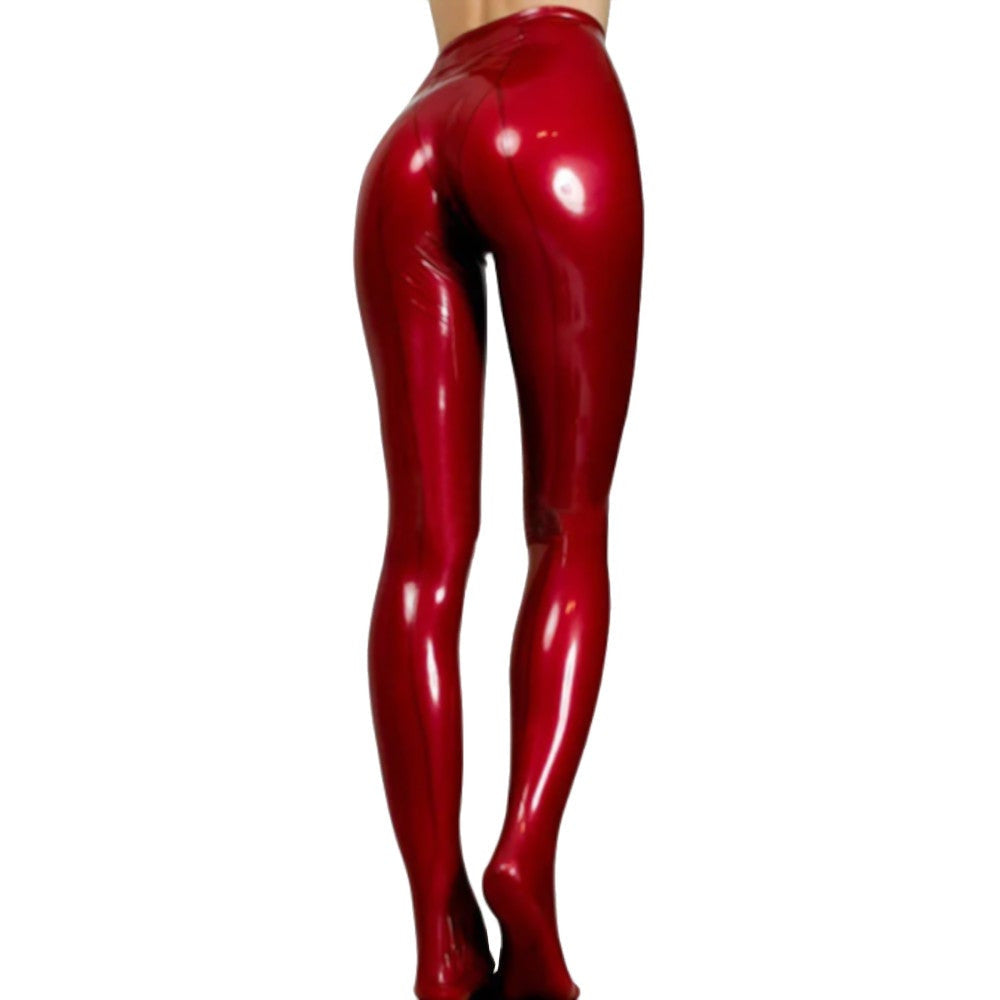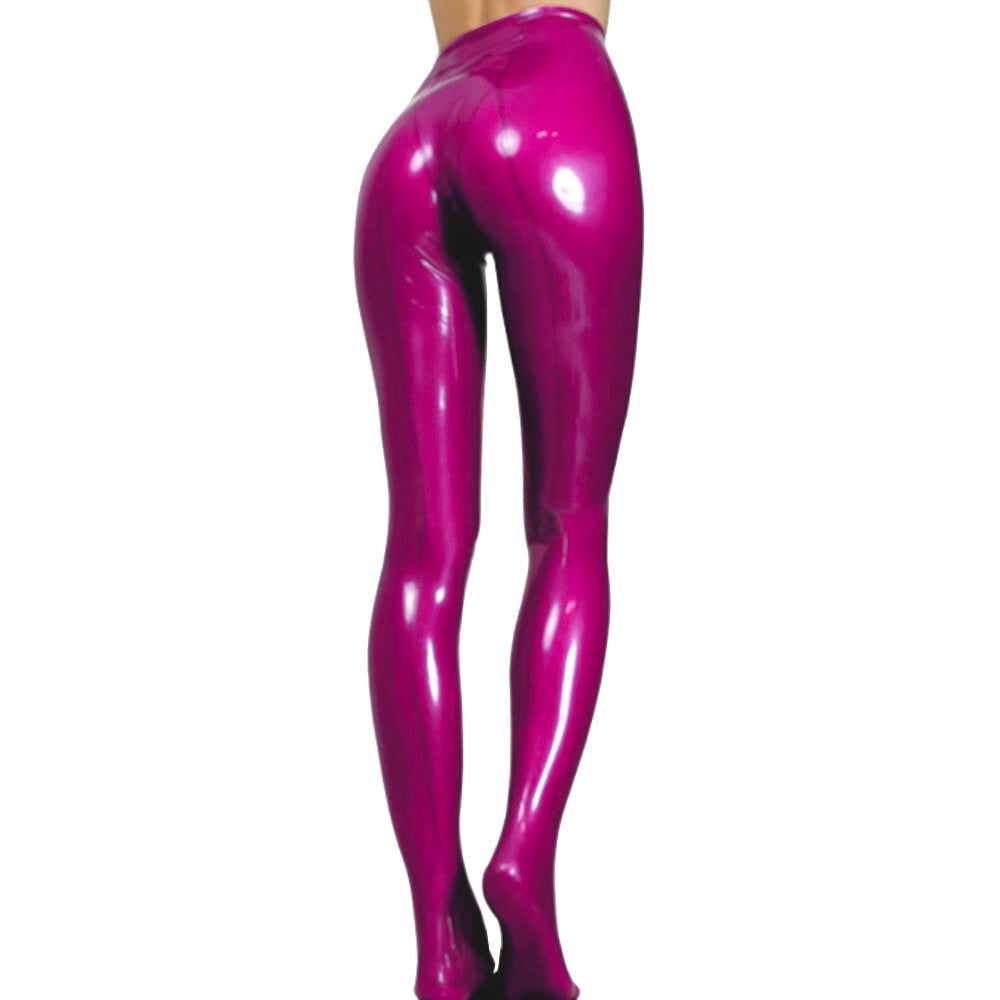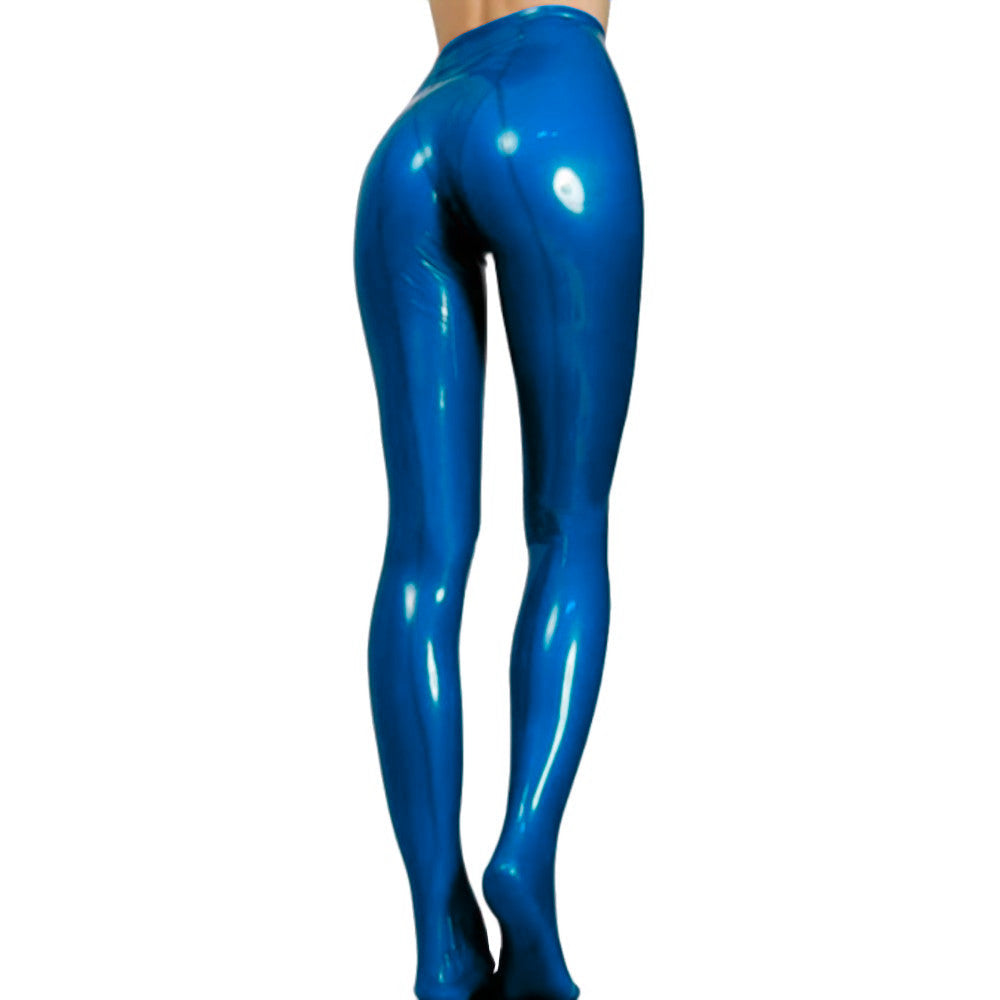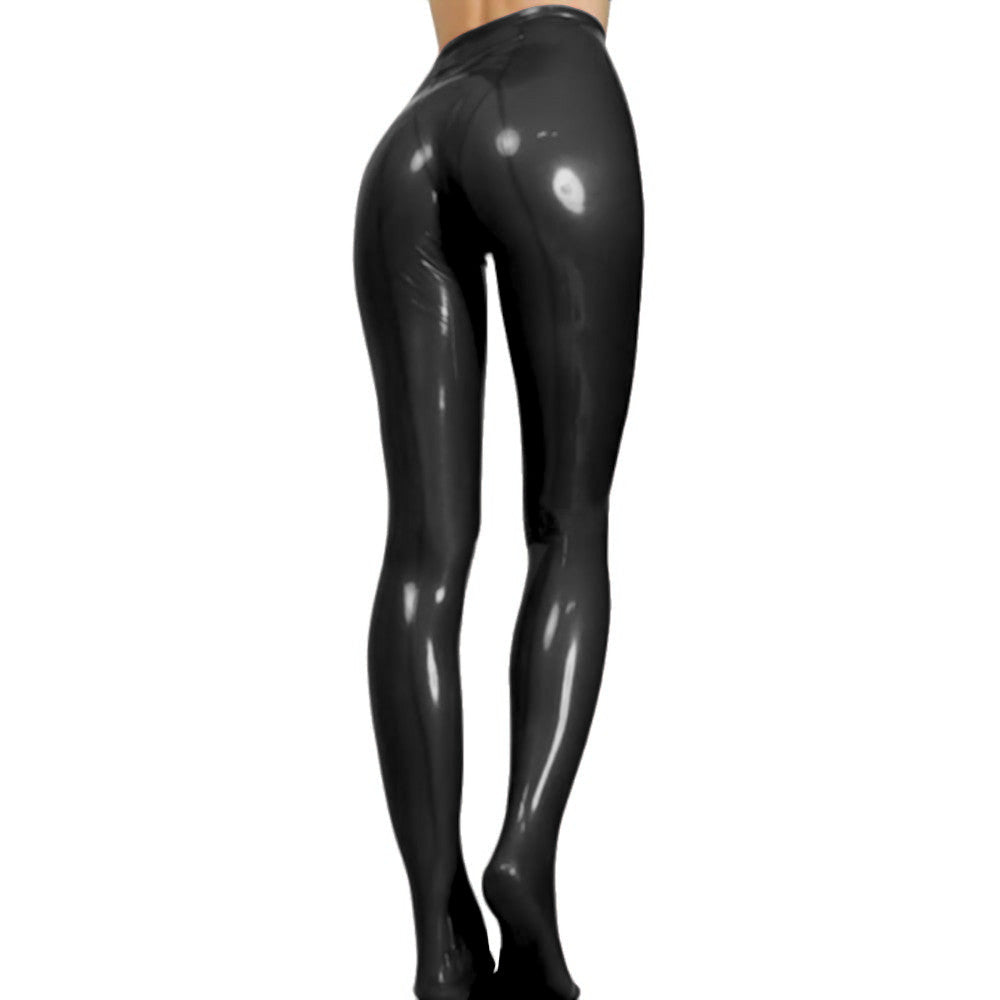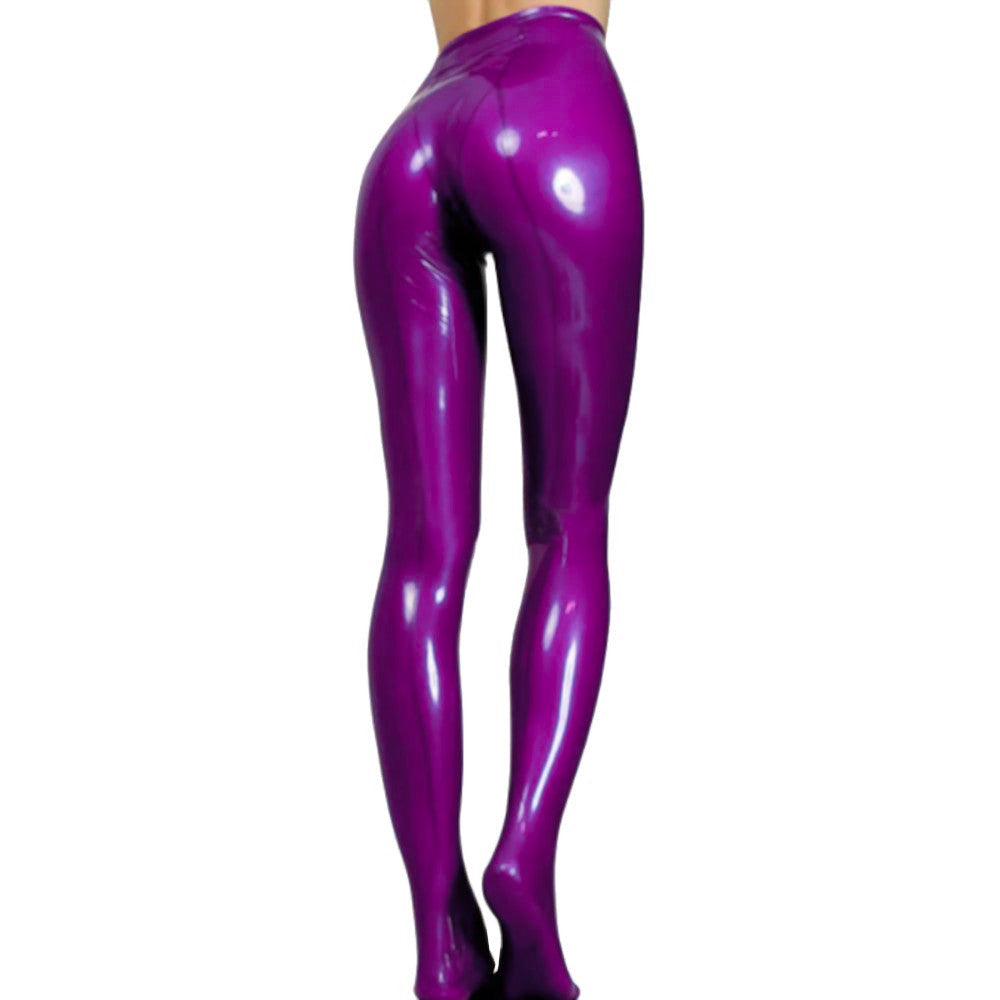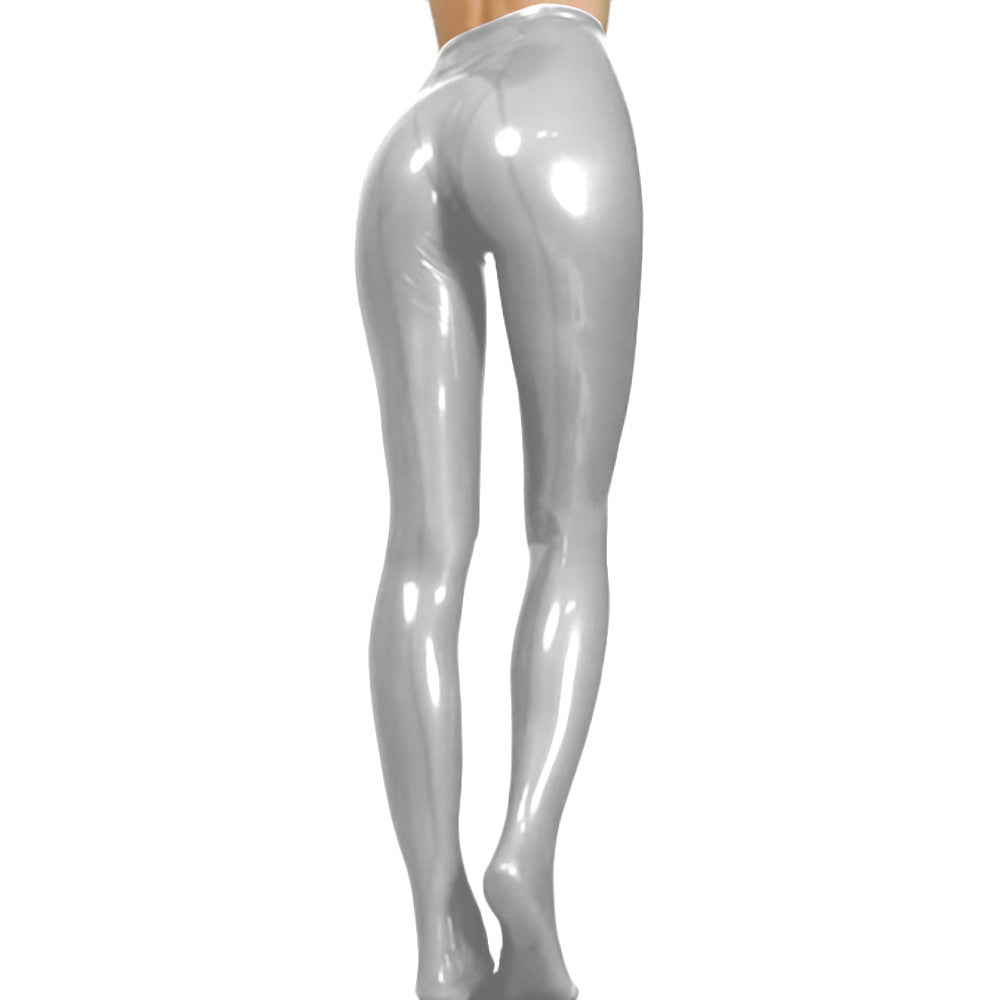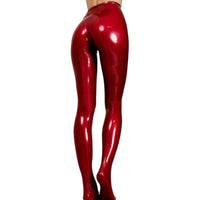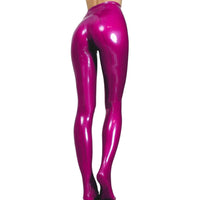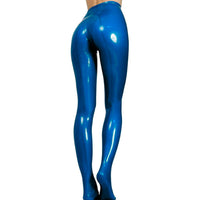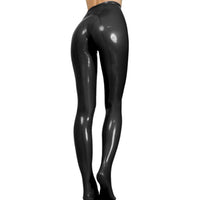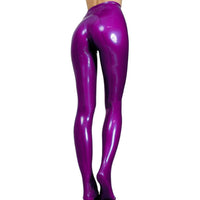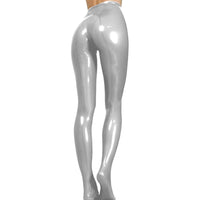 Glistening Latex Leggings
You like to wear miniskirts. However, you refuse to show too much skin. While some women prefer fishnet socks or pantyhose, what you want is something that feels like extra skin. And if you're looking for a new way to make your legs stand out, these Glistening Latex Leggings can help you amp your look.

You have perfectly shaped legs, and you like to show them off. But you'd like to keep your flawless skin to your and your partner's eyes only. Because of that, you prefer clothes that showcase your legs' shape without exposing your skin, and for that purpose, these Glistening Latex Leggings will come in handy. With these leggings hugging your legs, you will feel more confident in wearing short dresses. It will give you coverage from the waist down to your feet's soles and toes. It's a stylish way to enhance your casual look. If your goal is to stand out in the crowd, these leggings are your best bet.

These leggings are skin-tight, and because the material is latex, they are stretchable and elastic too. But tight as they can be, they are also prone to tearing or damage, which is why you should take extra precautions before putting these leggings on. Dust the interior side and your skin with talcum powder, so you can let your legs slide smoothly. Other options include using your favorite brand of dressing aid or latex lubricants. They are in direct contact with your skin, so keeping them clean is a must. However, detergent soaps and bleach can harm this material, so use mild soap and warm water when cleaning them. This natural material is also sensitive to heat, so do not tumble dry. Let both sides air dry using a hanger.

There are seven colors available. Go ahead and buy now!

Specifications
| | |
| --- | --- |
| Color | Red, Pink, Dark Blue, Black, White, Yellow, Purple |
| Material | Latex |
| Sizes | XS, S, M, L, XL, XXL (Refer to the size chart below for the measurements) |
| Recommended for | Women |
| Washing Tips and General Instructions | Handwash with warm water. Use mild soap. Rinse with cool, clean water. Air dry. |
Sizing Guide