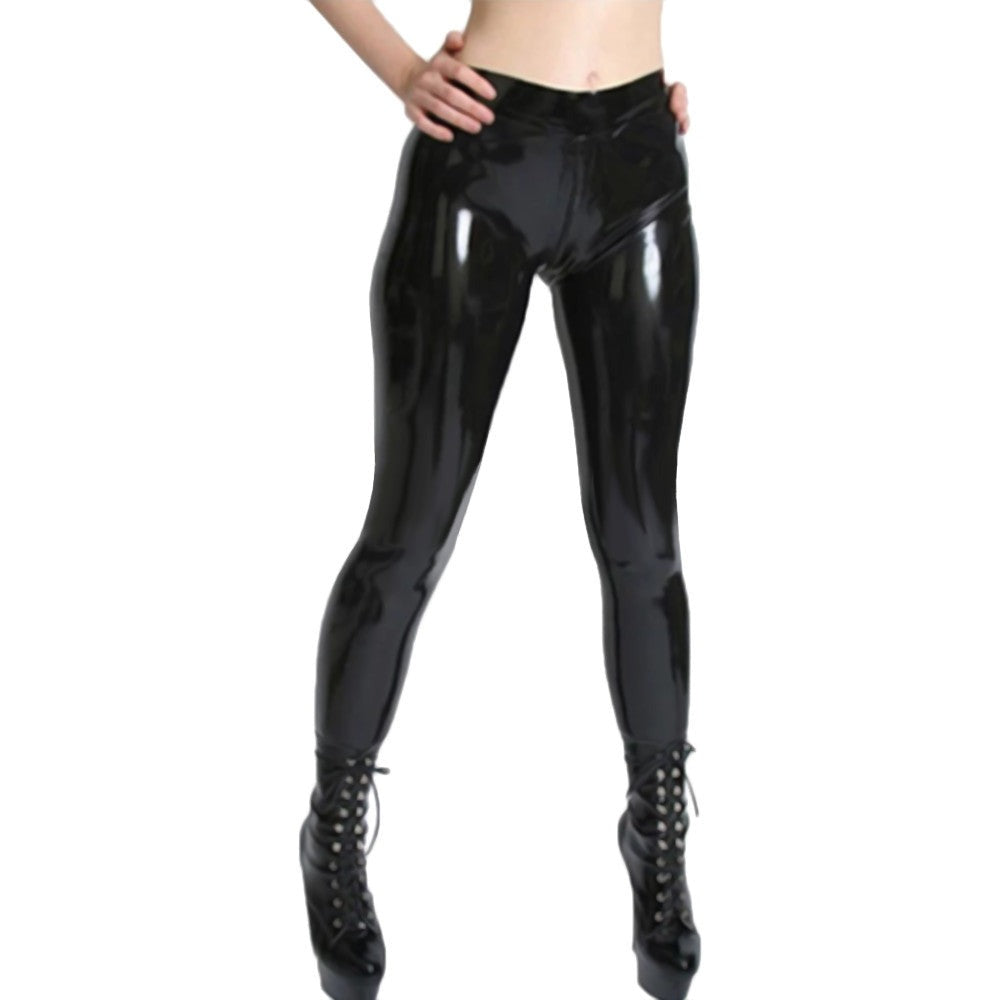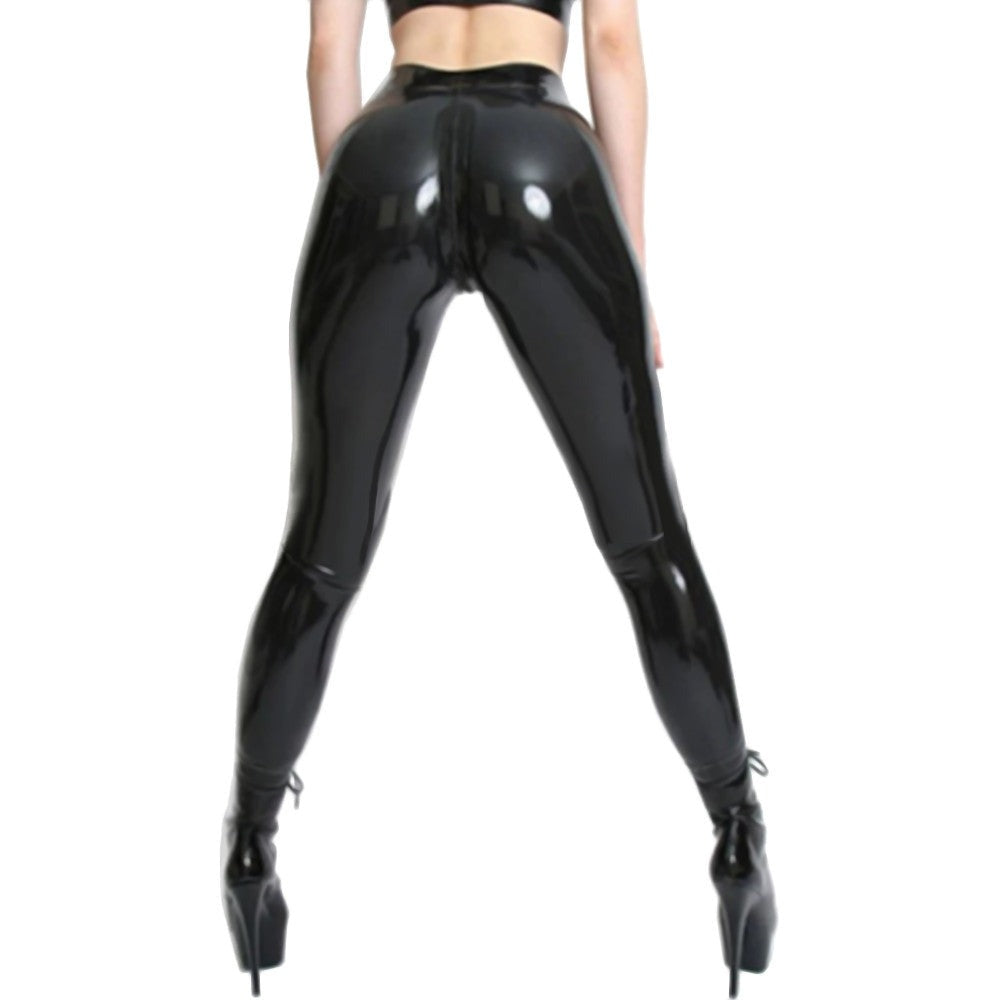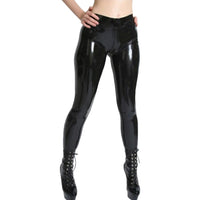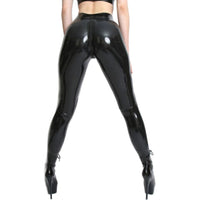 It's pretty obvious that you have a luscious booty, but the question is, can your partner handle this? Do you think that he's ready for this jelly? If you think he is, then tease him by wearing the Chic Rubber Leggings.

You can't help but notice how your partner loves to squeeze and grab your ass every time you do a cowgirl or a doggy position while having sex. He loves to smash and slap your bouncy butt cheeks. Well, now is your chance to drive him crazier. Make your butt look plumper and tighter by wearing the Chic Rubber Leggings.

Tight jeans have been in the trend for decades. They were a hit then, but now, you're looking for a new way to strut and flaunt your hips and legs. . .and that's latex. This pair of stretchy pants will accentuate your buttocks and legs' shape to make you look seductive for your partner. Stilettos, tall boots, or even sneakers. . .no matter what your choice of footwear is, these pants will match. It has a zipper in the crotch area, so you won't have to put the pants down when you have to pee. And, of course, it also serves as quick access to your pussy when your partner can't handle your bootylicious hips anymore.

Getting into these leggings will be easier with the help of talcum powder or latex lube. Dust the interior part with talcum powder or apply some latex lube so your legs can fit in smoothly. When washing this outfit, it is advisable to use warm water and mild soap. Avoid using detergent soaps and bleach. Let it air dry, and do not leave it exposed to direct sunlight.

If your body is too bootylicious for your babe, then let him knock himself off. Add this to your cart now!

Specifications
| | |
| --- | --- |
| Color | Black, Transparent, Red, Sky Blue, White, Purple |
| Material | Rubber |
| Sizes | XS, S, M, L, XL, XXL (Refer to the size chart below for the measurements) |
| Recommended for | Women |
| Washing Tips and General Instructions | Wash in warm water. Avoid detergents and soaps. Wipe away excess water with a soft towel. Leave to dry flat or hang to drip dry. Never tumble dry, dry clean or iron. |
Sizing Guide