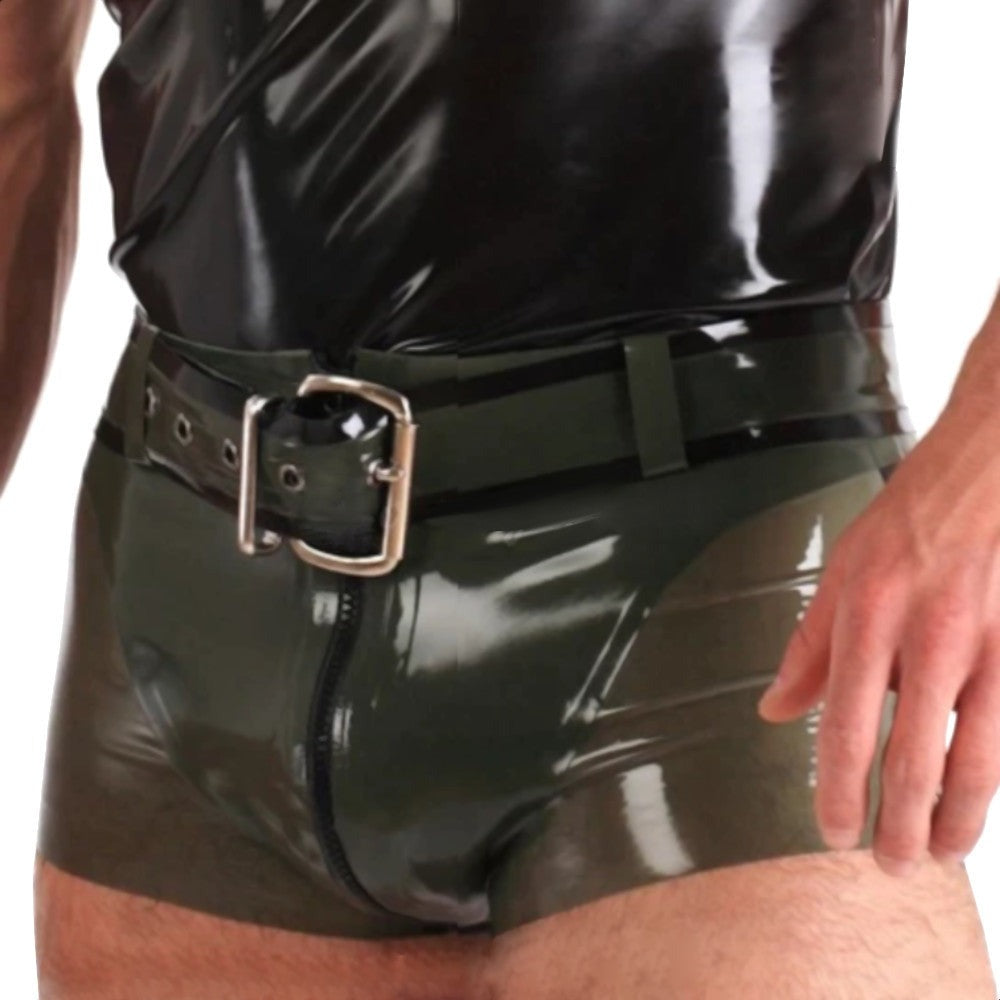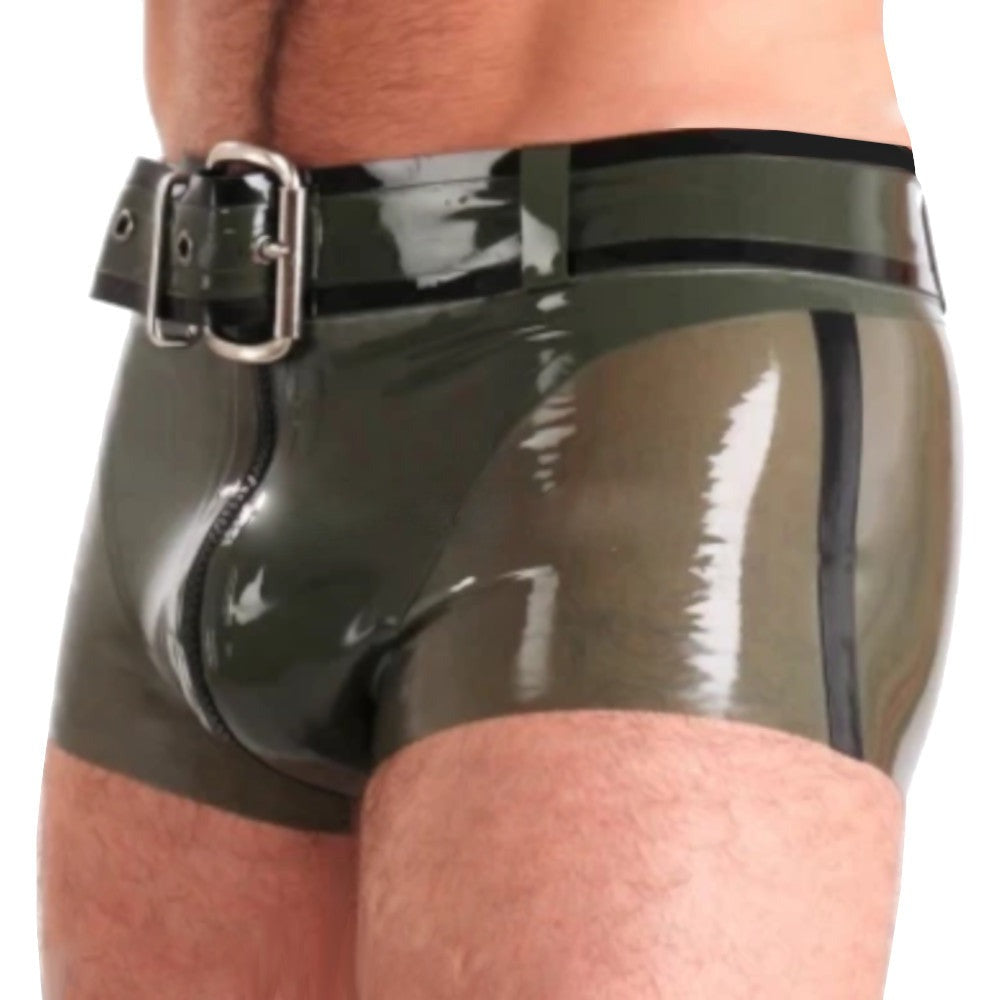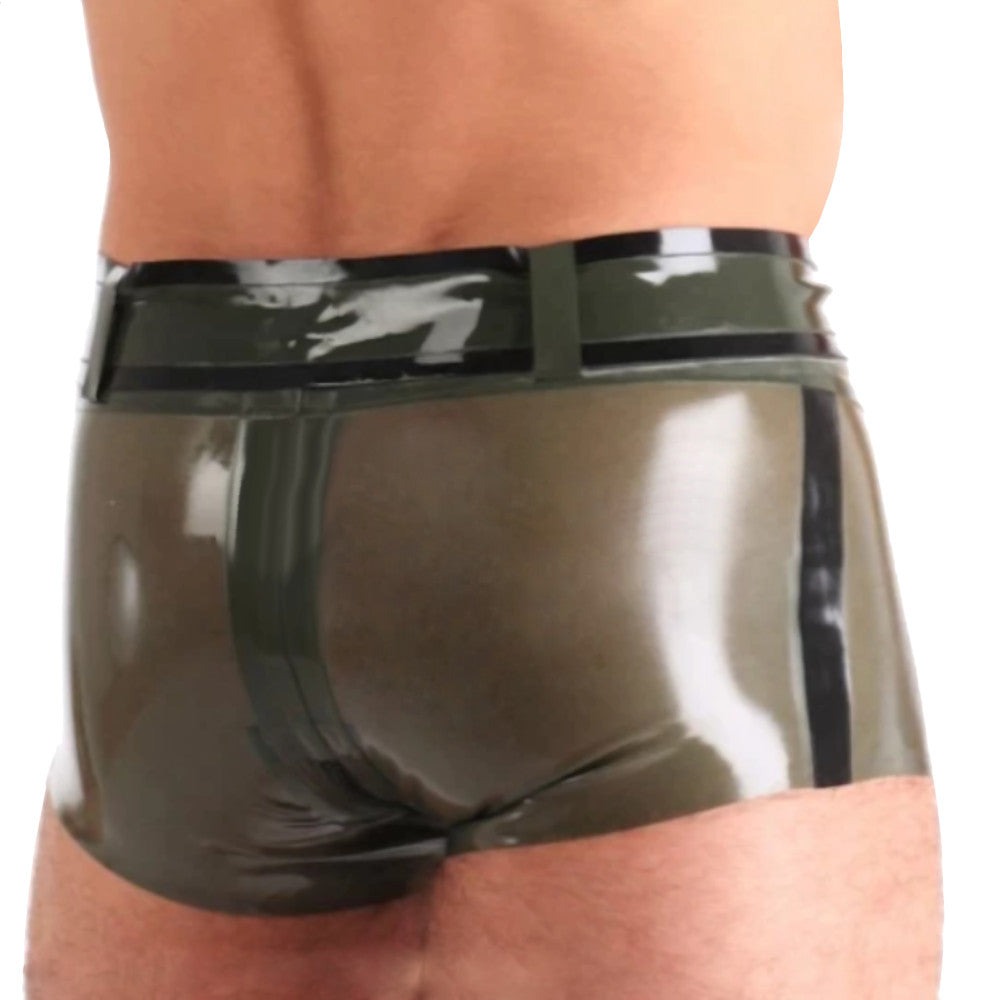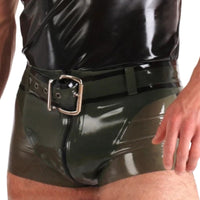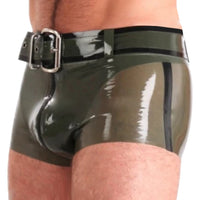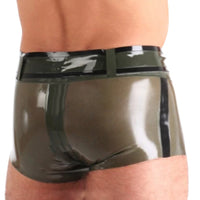 Zesty Zippered Latex Underwear
It's kinky time again, but you have run out of ideas on what role you will have to portray this time. You have already tried being a mad king, a horny master, a naughty professor, and a playful plumber. What do you have in mind now? How about you try to be a bold infantry commander this time?

Be outrageous and daring with this Zesty Zippered Latex Underwear. Match this undie with a latex top, and play the role of a sadist battalion chief feared by his juniors in the barracks.

Choose between opaque and transparent designs from the 17 options available. Each variant caters to men of different sizes, from extra small to double XL. Be guided by the chart below to compare your waistline measurement and get the right fit for you.

This undergarment uses 100% latex, a material widely used in kinky outfits because of its sexy, glossy look and undeniable durability. Despite its skin-tight fit, it does not easily get torn even when used in extreme activities, like rough sex. Its high-cut design makes the wearer much sexier than ever as it bulges everything underneath these knickers. It features a zippered crotch to allow ease of putting out of your cock whenever needed—peeing, fucking, masturbating, etc. It also has a belt and a buckle on its waist, in case you need to adjust the fit or tighten it more.

Use a top to complement it, or you can also let it be. Pair this outfit with your army beret and toy machine gun, and play like a power-tripping leader of a troop. Rule over your subordinate and enjoy the fun until the end. Just make sure to follow the proper washing techniques for this delicate fabric. Check the table below for further guidance.

The Zesty Zippered Latex Underwear can give you unlimited options in your play. Get this sexy undergarment now!
Specifications
Color
Olive Green with Black, Transparent Purple with Black, Transparent Black with Black, Transparent with Black, Purple and Black, White and Black, Jade Green and Black, Light Blue and Black, Red and Black, Baby Pink and Black, Pink and Black, Sharp Pink and Black, Orange and Black, Apple Green with Black, Black with White, Olive Green with Black, Transparent Green with Black
Material
Latex
Sizes
XS, S, M, L, XL, XXL: Refer to the size chart below for the measurements
Recommended for
Men
Washing Tips and General Instructions

Hand wash only.
Do not iron.
Do not use chlorine-based solution.
Use latex-friendly cleaner.
Sizing Guide