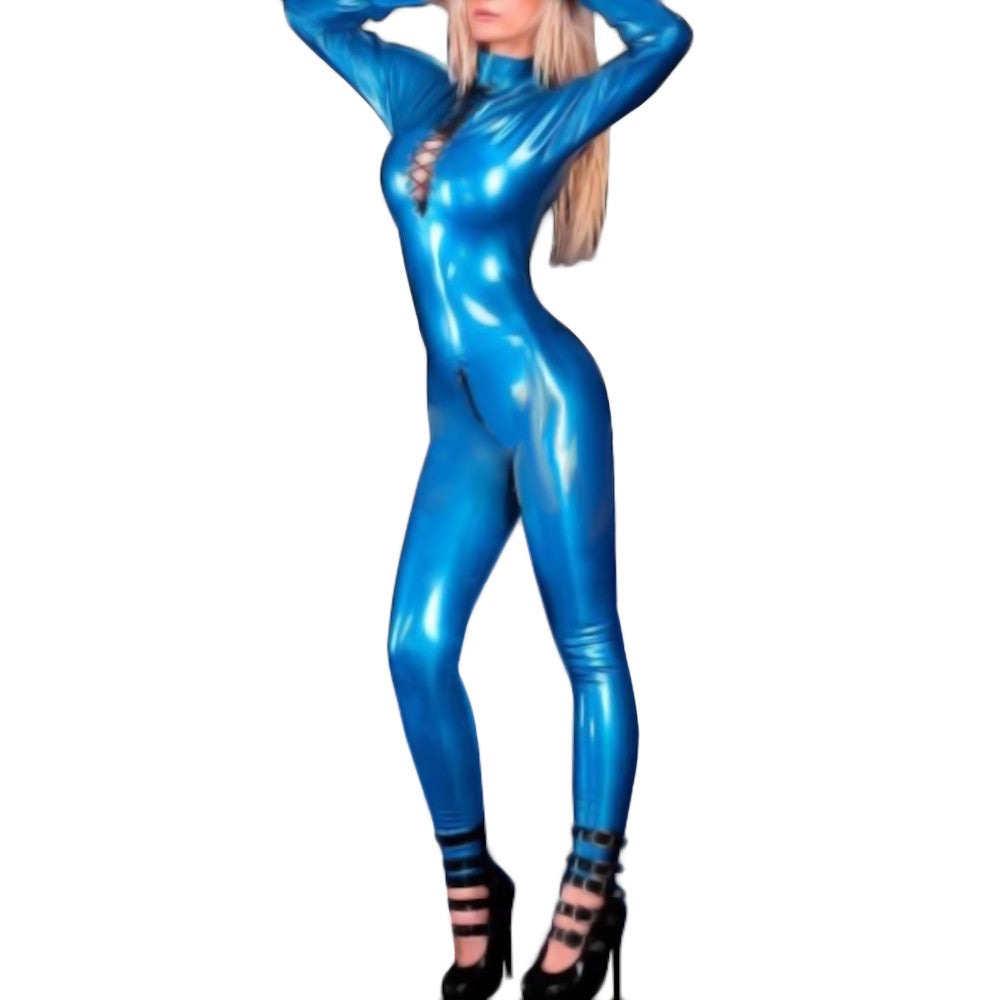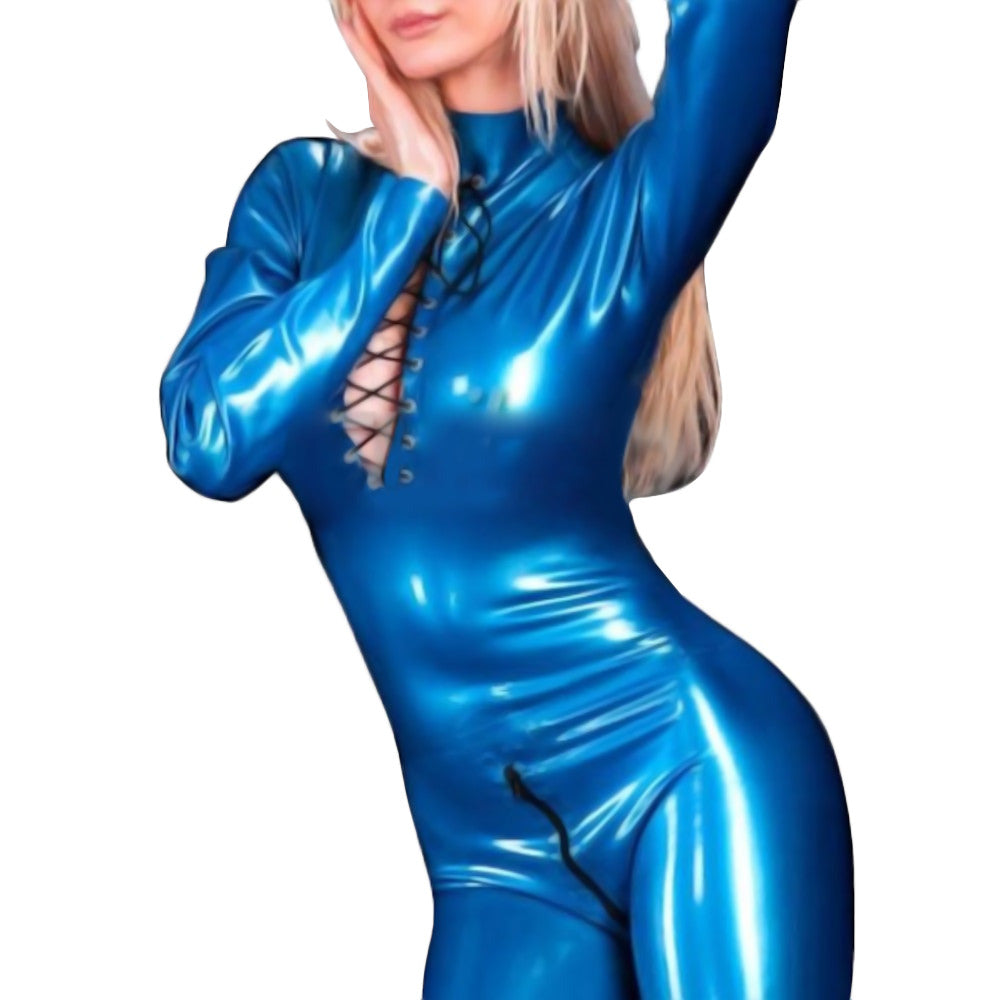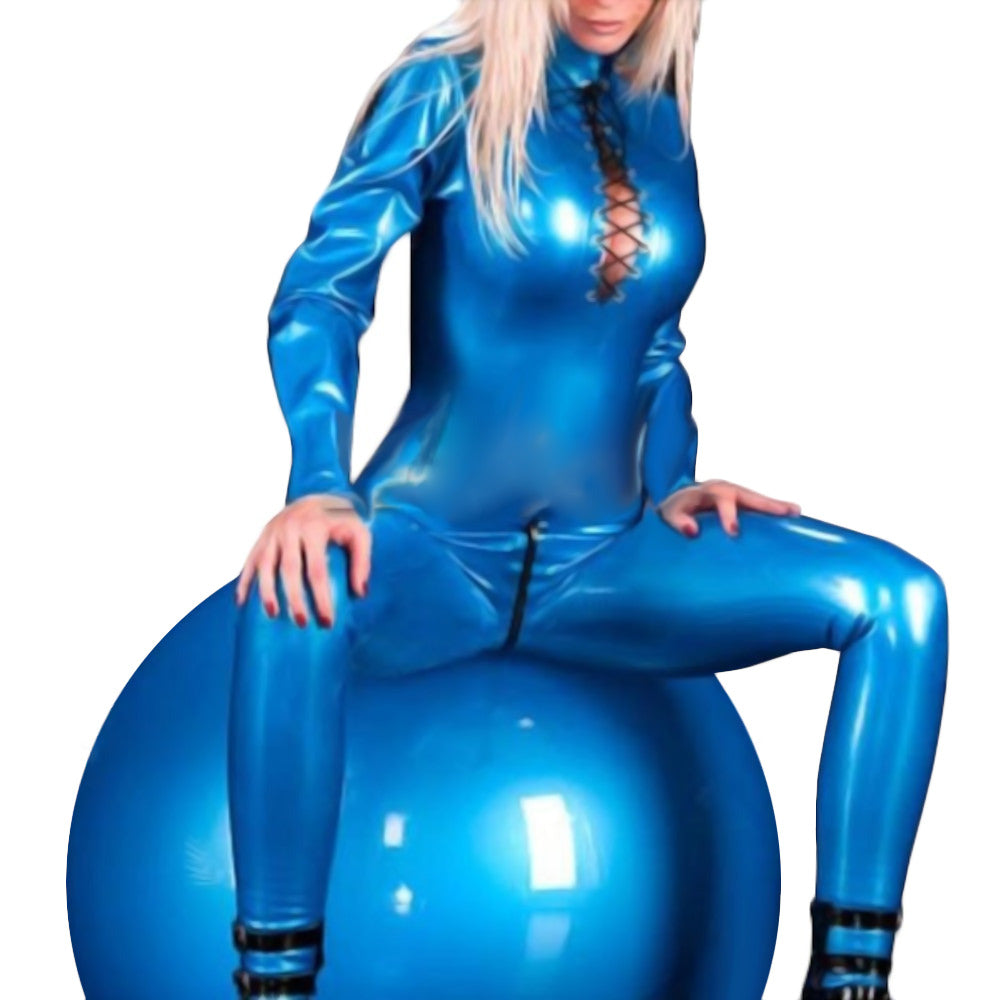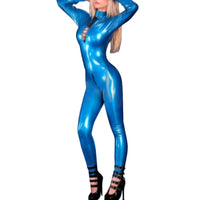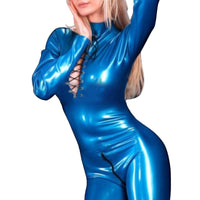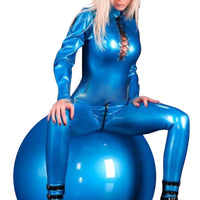 Alluring Metallic Latex Catsuit
Whoever said that to be sexy, you got to show some skin has not encountered a good latex suit. These days, less is more! You don't have to reveal too much to catch anyone's attention. With the right latex ensemble, you will be able to feel sultry even when you are fully clothed from your neck to your ankles.

Give your body the royal treatment by showing it off with the proper clothing. The Alluring Metallic Latex Catsuit will enhance all your assets and showcase your figure like never before.

Wearing latex is always going to feel extra as it's a material known to be worn by celebrities and famous personalities during events and functions. And why not? Latex has a fantastic ability to hug all the right corners of the body that begs to be showcased. Latex has tough stretchability. It can suck your belly in and push your ass and breast out. That's an hourglass figure right there, waiting to be seen and appreciated.

This particular suit does have some naughty details on the breast with lovely lace-up parts. You do have a choice on how much you want to show, a full display, or just a sneak peek; either way, you will indeed feel confident donning this wherever you go. The full sleeve does keep it classy, and the ample leg covering of the suit stops at the ankle. Another feature is its easy latch right at the bottom part where the crotch is located. So you won't have to take this off when you want to go pee, all you have to do is open this portion, and viola, you are good to go!

Although latex is a beauty, it can be a bit tough to wear. That is why you need a handy water-soluble lube to make it easier to put on. Another tip is to avoid sharp accessories when you handle this kind of material. Latex may scratch or tear when it comes in contact with pointed edges.

Choose your color among the 14 stunning choices. Be bold and try the metallic blue variant, and you will surely be the center of attention wherever you go. Grab this lovely outfit today!
Specifications
| | |
| --- | --- |
| Color | Black, Blue, Brown, Gold, Green, Orange, Pink, Purple, Red, Silver, White, Yellow, Clear, Metallic Blue |
| Fabric Type | Latex |
| Sizes | XXS, XS, S, M, L, XL, XXL - Refer to the size chart below |
| Recommended for | Women |
| Washing Tips and General Instructions | Do not use bleach. Do not iron. Hand wash in warm water. |
Sizing Guide