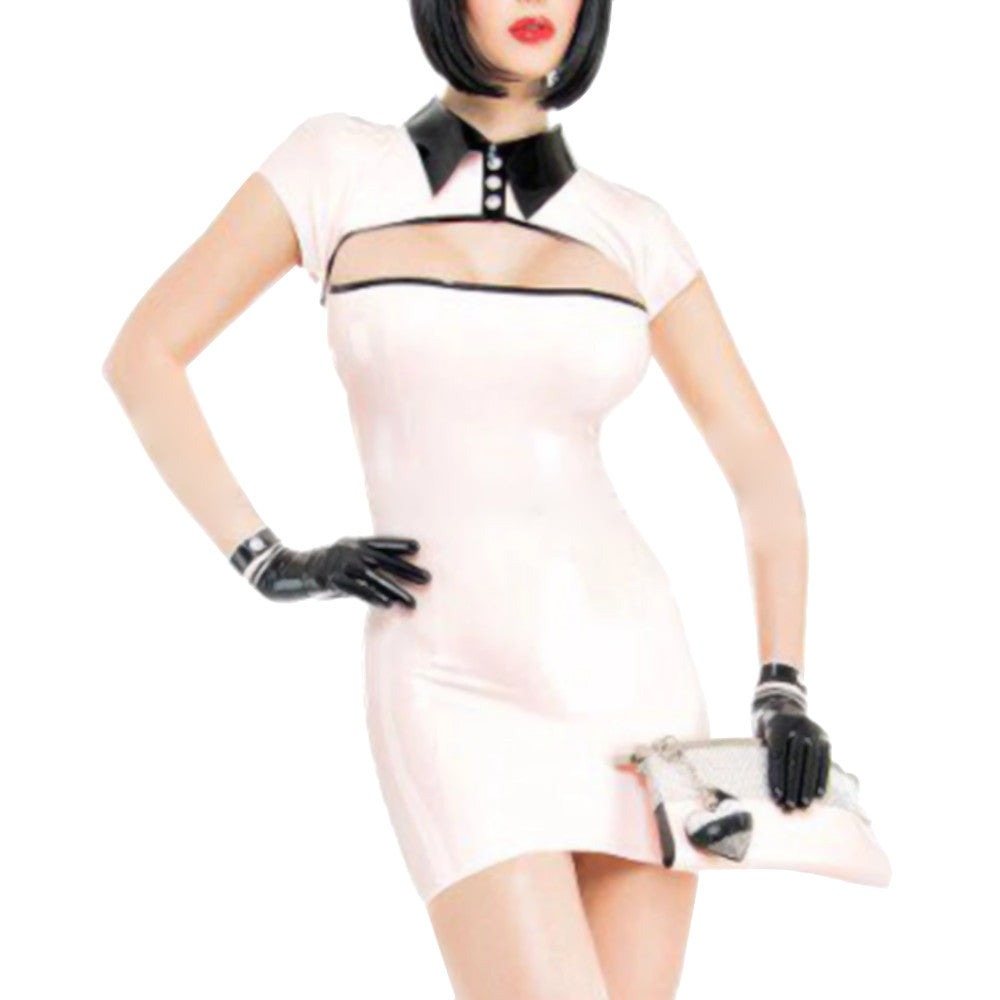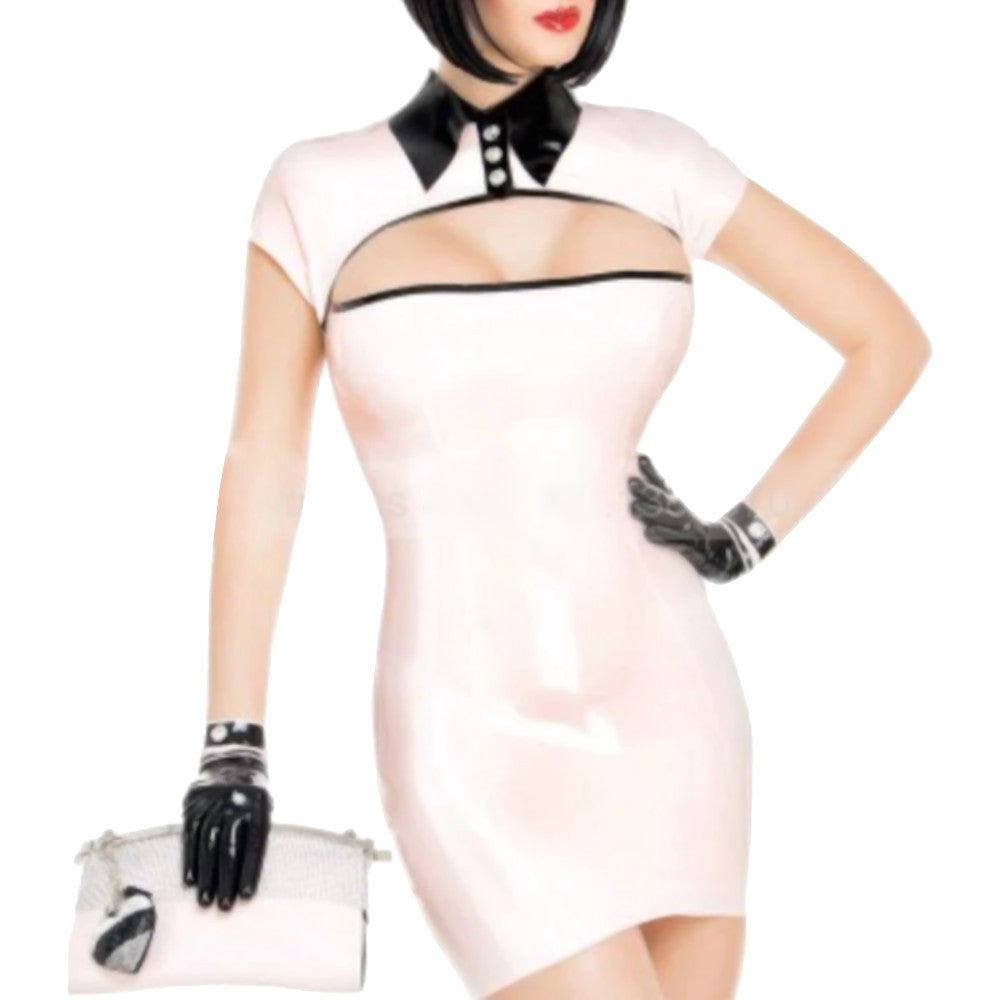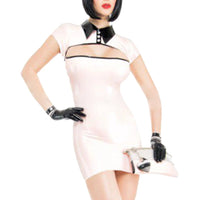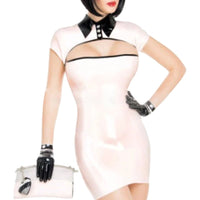 Going to attend a party? It's time to take all your party dresses out of your closet! But as you check all your clothes, they seem like they don't fit you anymore—or their colors have already faded. If that's the case, then you should give your closet—and yourself—a makeover! And when you're looking for a dress that will enhance your sex appeal, then this Lavish White dress is a perfect choice.

An attire made of latex, this white outfit will hug every inch of your body, highlighting all your best assets—from your breasts to your booty. It also has a black dog-ear collar and buttons that add a wow factor to this dress. This design alone will make everyone's heads turn the moment you enter the party, and they see you in this dress. Catch their attention as you flaunt your cleavage through the outlined opening on its chest area. Available in a range of sizes, this sexy dress is suitable for girls of all sizes. You only have to pick a size that fits you perfectly.

Now the question is, are you ready to steal everyone's hearts with this outfit? Before anything else, you need to make sure that you're not allergic to latex. For some people, latex could cause skin irritation and rashes. So if you think your skin isn't too sensitive to this material, then go ahead and get this dress.

Another thing you should do is to prepare your body. Yes, latex is highly durable but is susceptible to creasing if you don't do some preparations. So before putting this on, be sure to lube your body. You may use silicone-based or water-based lube since these lubricants are compatible with latex. Slather a generous amount of any of these lubes, then slowly and carefully put the dress on. Pair it with black or red stilettos, and you're ready to rock your outfit!

Make everyone's world stop with this Lavish White dress. Grab one now!
Specifications
Color
White
Material
Latex
Sizes
XS, S, M, L, XL, XXL, XXXL - Refer to the size chart below for the measurements
Recommended for
Women
Washing Tips and General Instructions
Handwash in warm water without soap or detergent.
Leave it to dry flat and dust with talc.
Do not tumble dry.
Do not iron.
Do not dry clean.
Sizing Guide