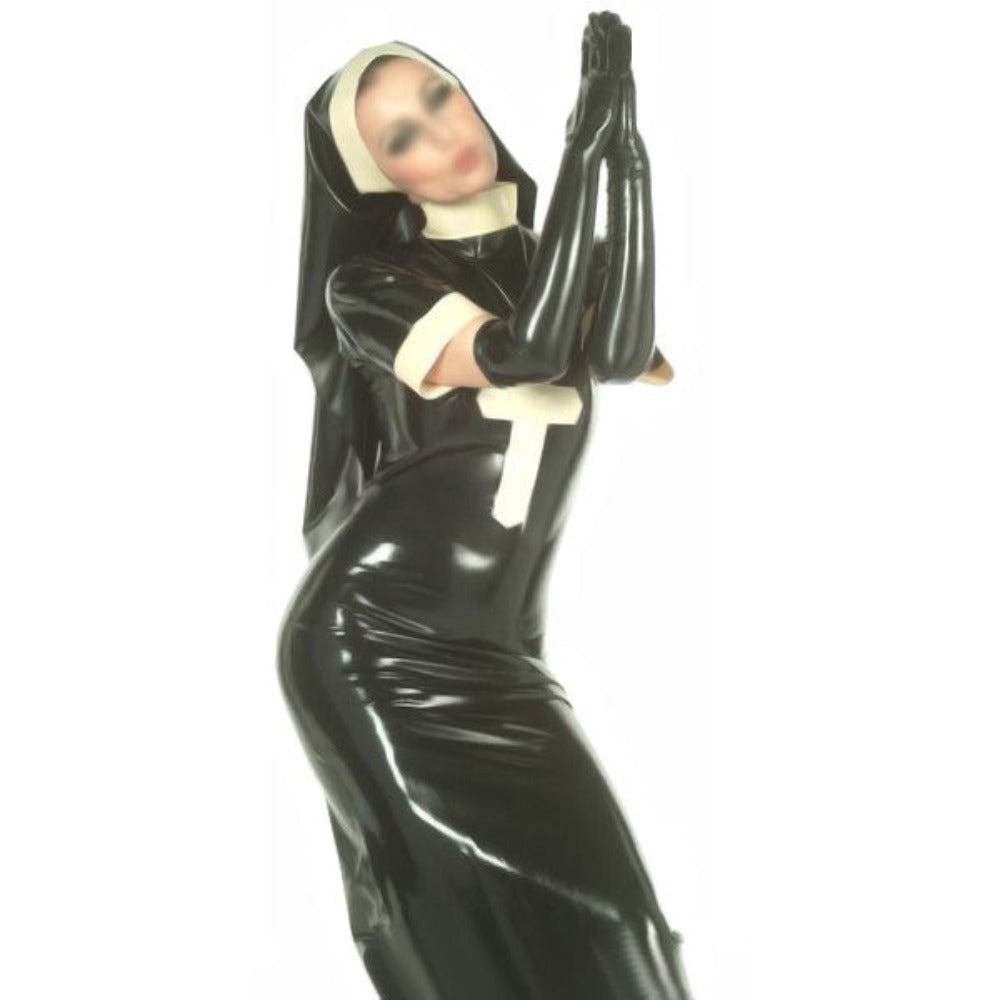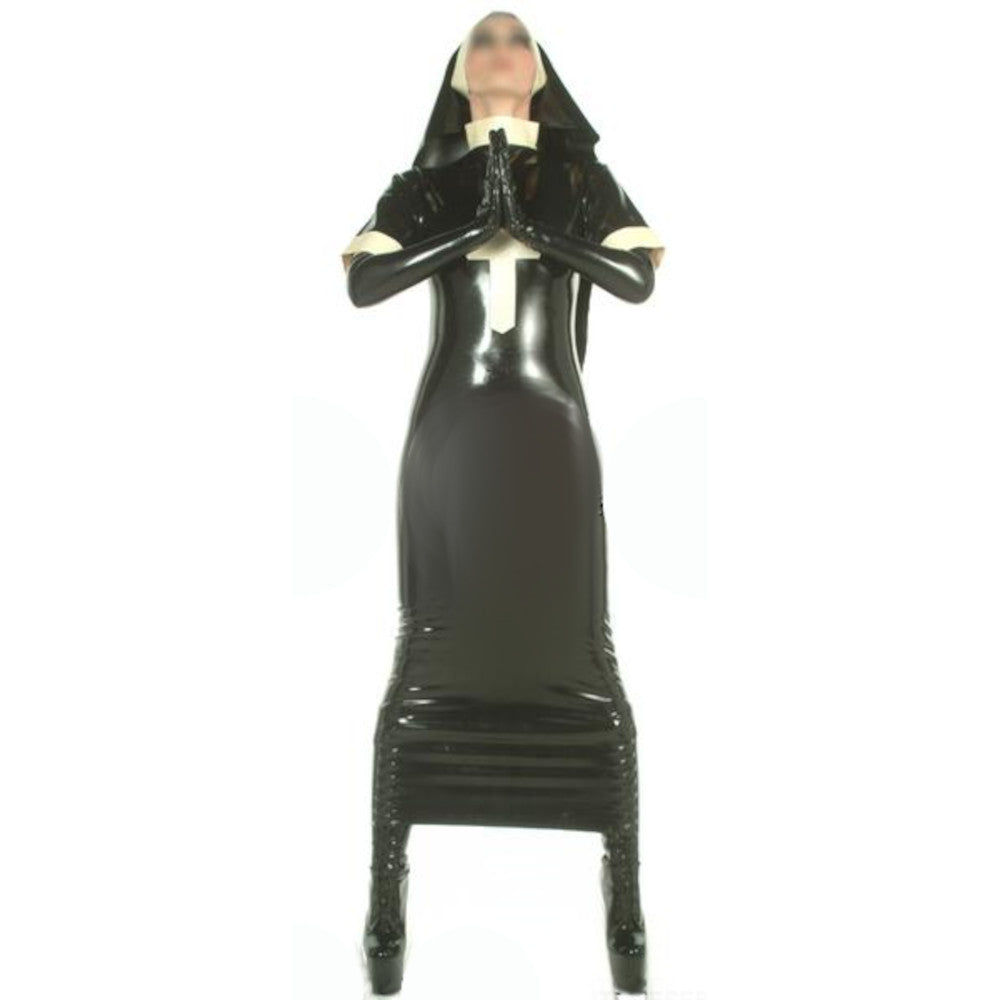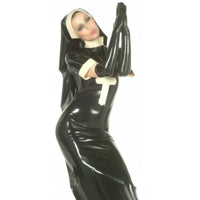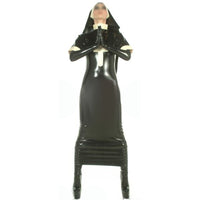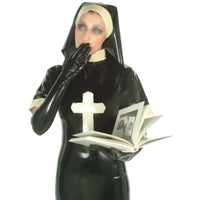 Holy Hottie Latex Nun Costume
Are you a sinner or a saint? Or perhaps you are someone in the middle—an angel by day and a slut by night? There is no need to answer—it's a rhetorical question. The fact that you are on this page reveals who you really are. Here's the Holy Hottie Latex Nun Costume so you can pretend to be pious when everybody knows you are a whore! This outfit will dress you like a church woman but will make you wild like a bitch at the same time.

It's a complete nun costume that comes with a dress and a veil; you should buy accessories such as gloves, stockings, rosaries, and crucifixes separately. It uses pure latex, an elastic material famous for its durability and tensile strength. So, no matter how clumsily you move about, it will not tear anytime. Just make sure that your skin does not have allergies to this fabric to wear it comfortably. This costume is available in nine color variants, with each variant available in six sizes. Check the table below for the exact measurements and general washing and cleaning techniques for guidance.

Wear the costume by unzipping the zipper at the back, then by slotting in your body through it. Place the veil on your head to mimic the religious persona you are trying to copy. Get your whips and chains, and start with your play. Punish your sinner-man, then bless him with your grace. Sprinkle her body with your squirting fluid as if you are anointing him with holy water. Exalt yourselves by releasing all the fountains of jizz from both your bodies. After the play, you should have reached the heavens!

Foreplays are always better when you have the right costumes to wear. Get the Holy Hottie Latex Nun Costume now, and be a sinner and a saint at once!
Specifications
Color
Black with White, Lake Blue with White, Transparent Blue with White, Blue with White, Transparent with White, Transparent Brown with White, Transparent Black with White, Olive Green with White, Rose Red with White
Material
Latex
Sizes
XS, S, M, L, XL, XXL: Refer to the size chart below for the measurements
Recommended for
Women and Men
Washing Tips and General Instructions

Hand wash only.
Do not iron.
Do not use chlorine-based solution.
Use latex-friendly cleaner.
Sizing Guide