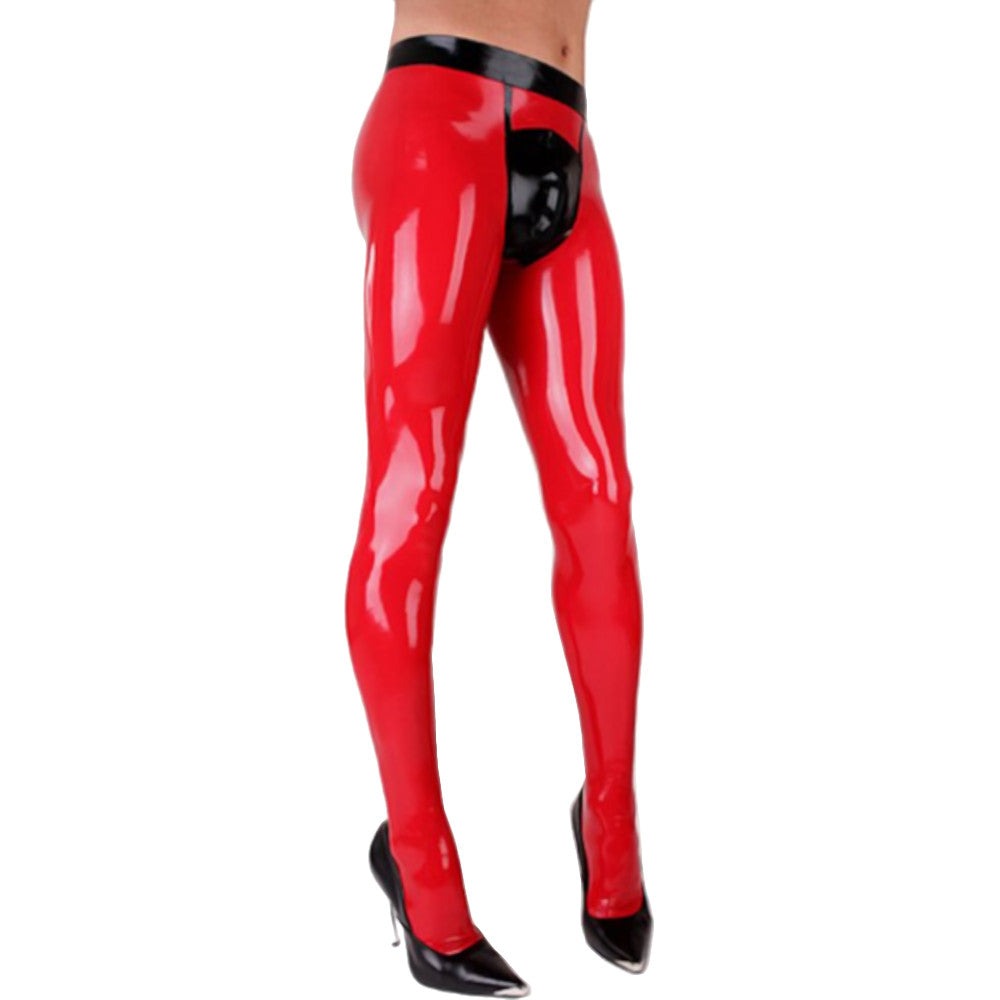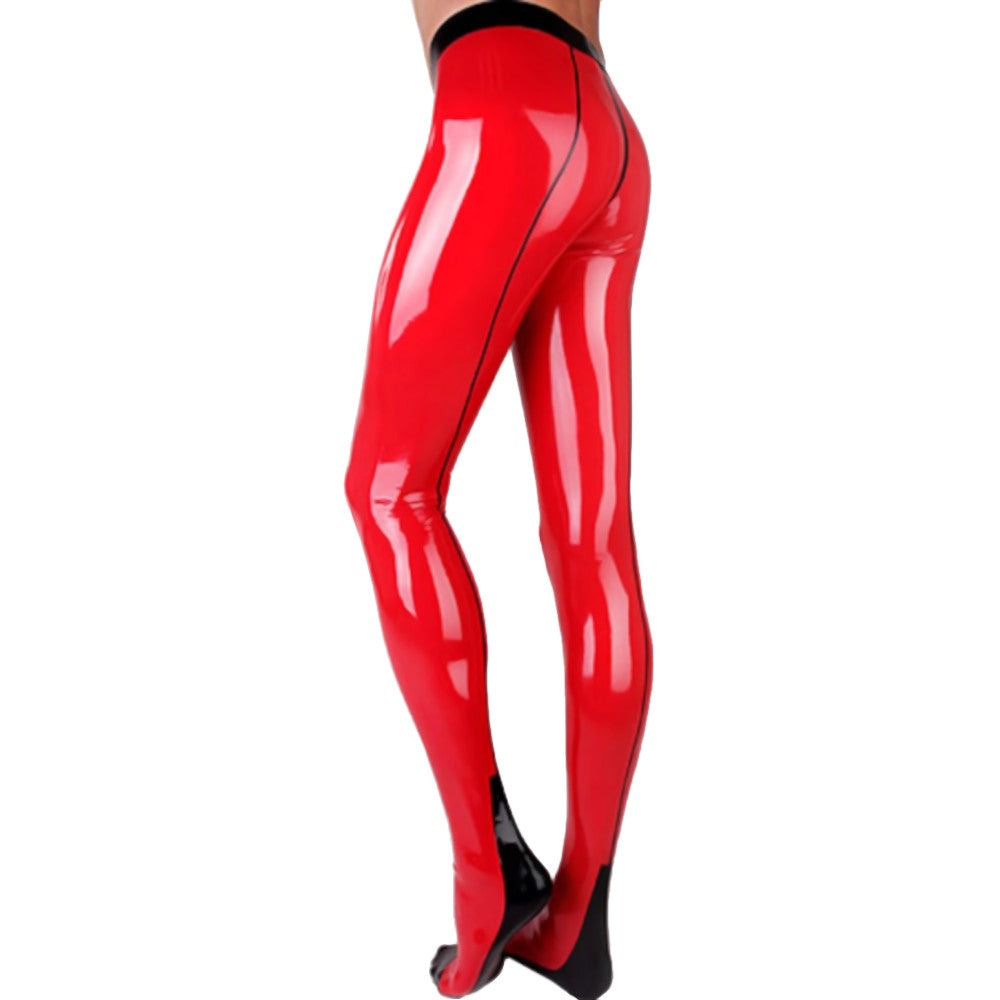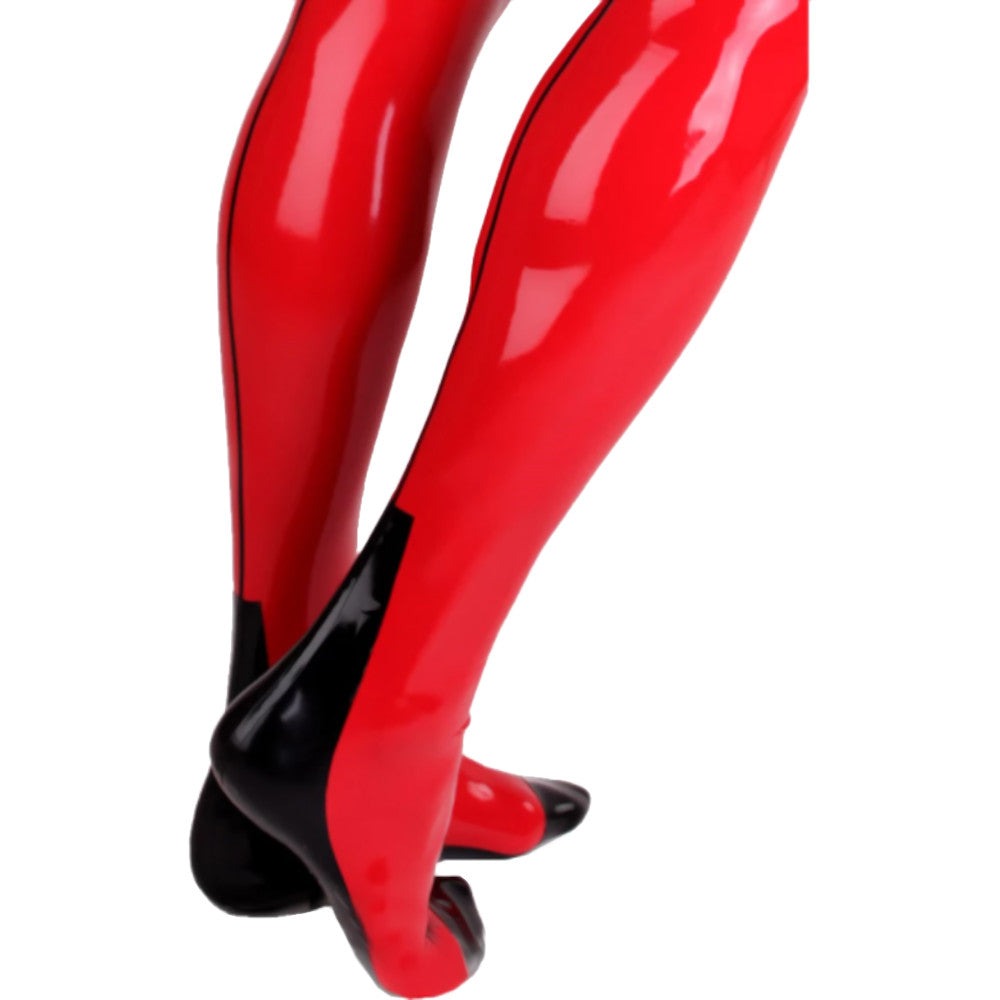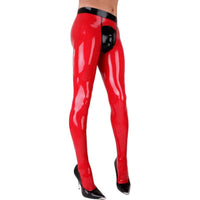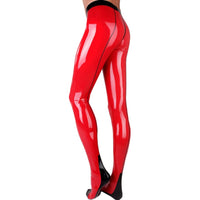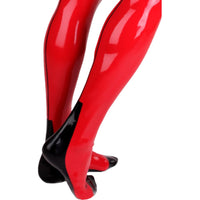 Red Revealing Latex Pants
Who says women are the only ones that can rock clothing? Men can wear them, too! And with these Red Revealing pants, guys will be envious of you because of how sexy you look. These fiery red leggings will boost not just your hotness but your confidence, too. Guys and girls won't resist you once you put these on.

These skinny pants are like pantyhose for men, as they cover not just the legs but also the feet. And since they're skin-tight, they highlight every curve of your thighs and booty, making you look sexier and hotter than ever! They also have a zipper at the crotch part, making them less troublesome to wear. You only have to unzip the pants, release your dick, and you're free to answer the call of nature or orgasmic pleasure.

As mentioned in the product name, these pantyhose-like leggings are made of latex. Latex is a flexible material, which means it follows your natural body contour. It also means that these pants let you do different positions with ease. You don't have to worry about ripping them off, as they can handle any stance.

Best of all, these skinny trousers are fully waterproof! Their colors won't fade, and your lower limbs will stay dry even if they get soaked in wet. What more could you ask for in racy apparel?

Before anything else, you have to make sure that your legs and manhood are well-lubricated. These pants may be flexible, but they are pretty delicate, so it's best to lube up your thighs and your cock and balls before putting them on. Slather a liberal amount of water-based or silicone-based lube all over legs and family jewels, then slowly slide your thighs into the pants, and you're ready to rock your new leggings.

The Red Revealing pants are available in different sizes—from extra small to double extra large. Get one that fits you perfectly and add it to your cart!
Specifications
| | |
| --- | --- |
| Color | Red |
| Material | Latex |
| Sizes | XS, S, M, L, XL, XXL - Refer to the size chart below |
| Recommended for | Men |
| Washing Tips and General Instructions | Handwash in warm water without soap or detergent. Leave it to dry flat and dust with talc. Do not tumble dry. Do not iron. Do not dry clean. |
Sizing Guide