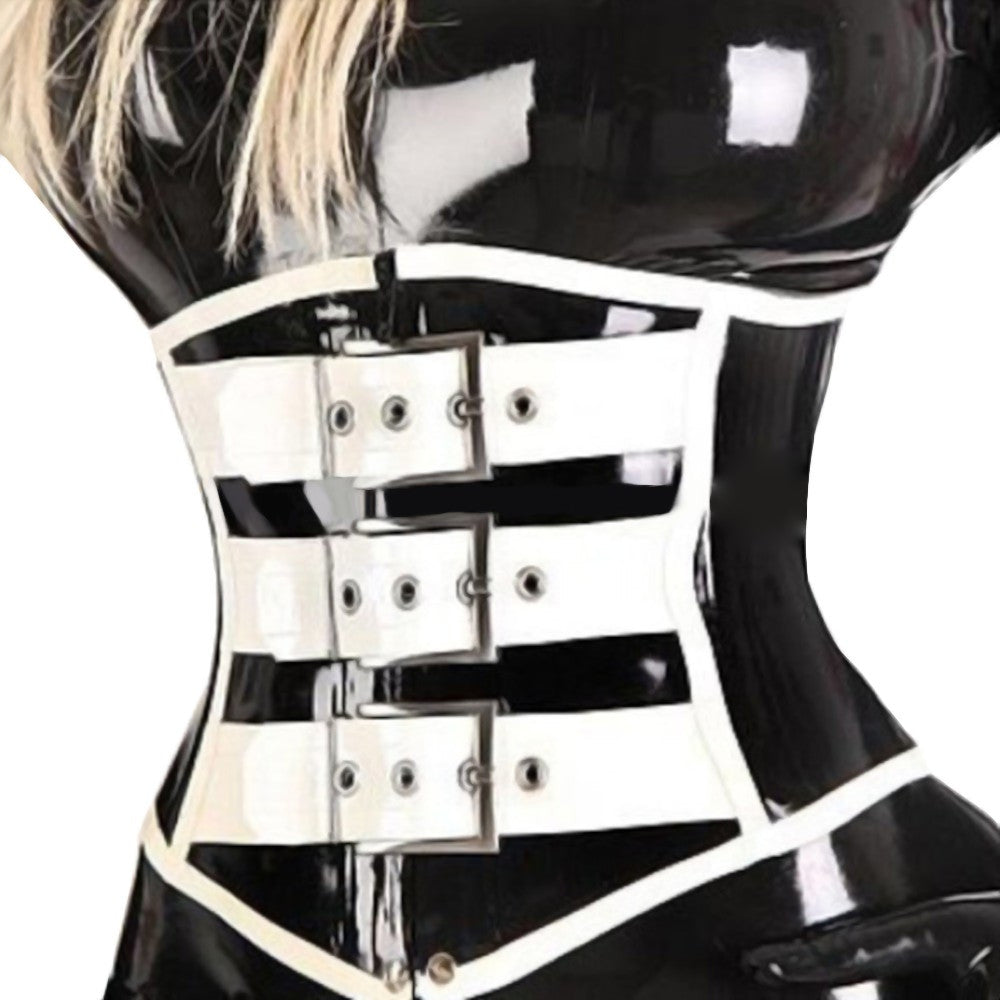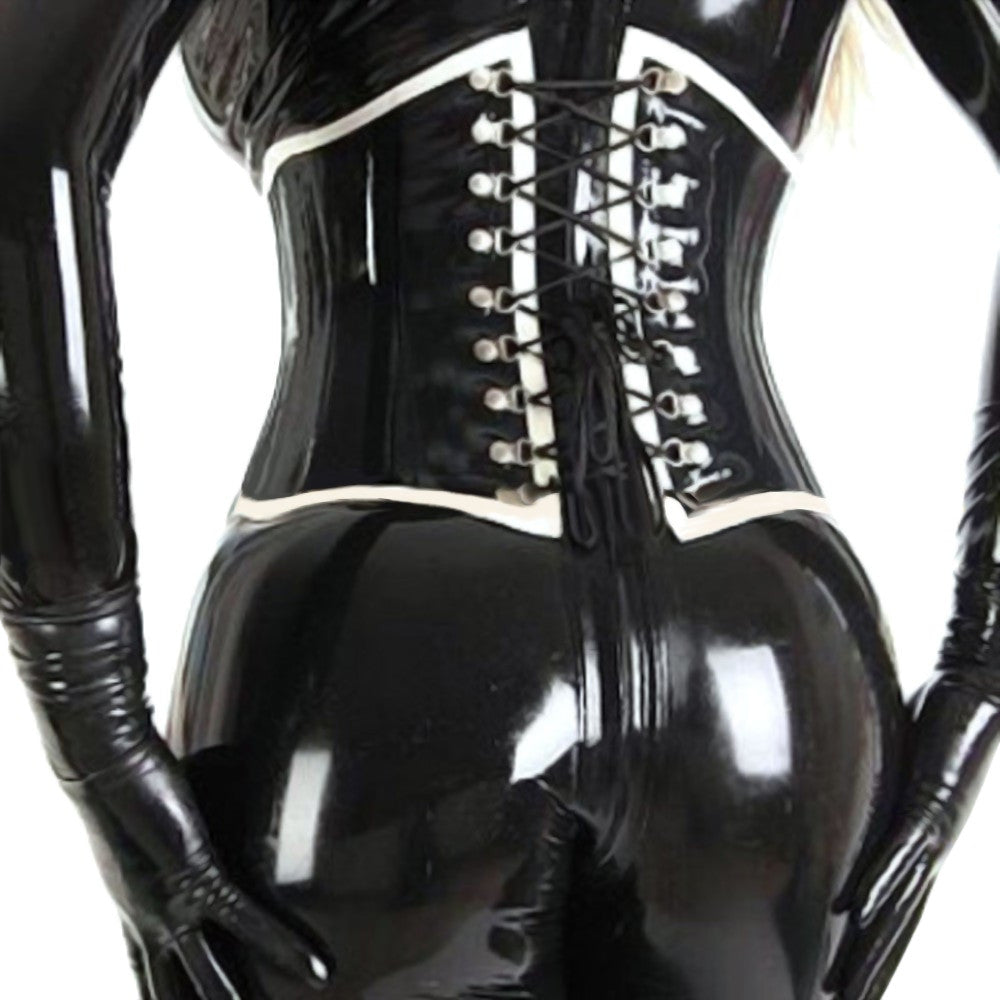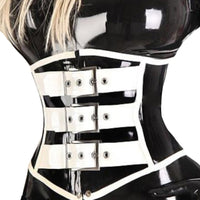 Congratulations on rocking that sexy latex bodysuit of yours! You certainly love that sleek glossy rubber on your skin—the snug fit that creates sensual squeak with your slightest move. You are so amazed by how the kinky garment reveals your hourglass figure. But most of all, you love the confidence it gives you in the bedroom.

Despite all the empowerment that your catsuit brings, you somehow do not find it enough. Your greatest insecurity is your waist—Oh, the things you'd do to have a tiny waist. But going under the knife isn't an option, so what are you going to do? Here's one: Get the Shapely Latex Corset!

This accessory will help you achieve the va-va-voom shape you're going for in a snap. It has a wide panel that covers your entire abdomen and also aids in fixing your posture. It presses your stomach in and pushes your boobies out, making you look more irresistible to your partner's eyes. Unlike corsets of the days of yore, this latex shape trimmer does not have dangerous steel boning—but it sure knows how to deliver a tailored fit. Instead of a busk, you can find a zipper in front of the corset. You can pull it down quickly in case of an emergency. There are belt-like details on the garment's surface—a very fierce design suited for a rebel like you. Then there's the classic lacing at the back. This accessory comes with strings to bring you closer to the perfect body you long for. All you have to do is hold your breath and carefully pull them in a fancy knot. Don't overdo it, though; you don't want to pass out in the middle of romance, do you?

Get a slimmer waist in an instant. Purchase the Shapely Latex Corset today!

Specifications
| | |
| --- | --- |
| Color | Pink, Transparent, Black, Dark Blue, Red, Black and White |
| Material | Latex |
| Sizes | XS, S, M, L, XL, XXL - Refer to the size chart below for the measurements |
| Recommended for | Women |
| Washing Tips and General Instructions | You can wash rubber garments on clean warm water. Avoid detergents and soaps. Always wipe away excess water with a soft towel and leave to dry flat or hang up to drip dry. Never tumble dry, dry clean or iron your garment. Do not use washing powder or bleach for washing. |
Sizing Guide