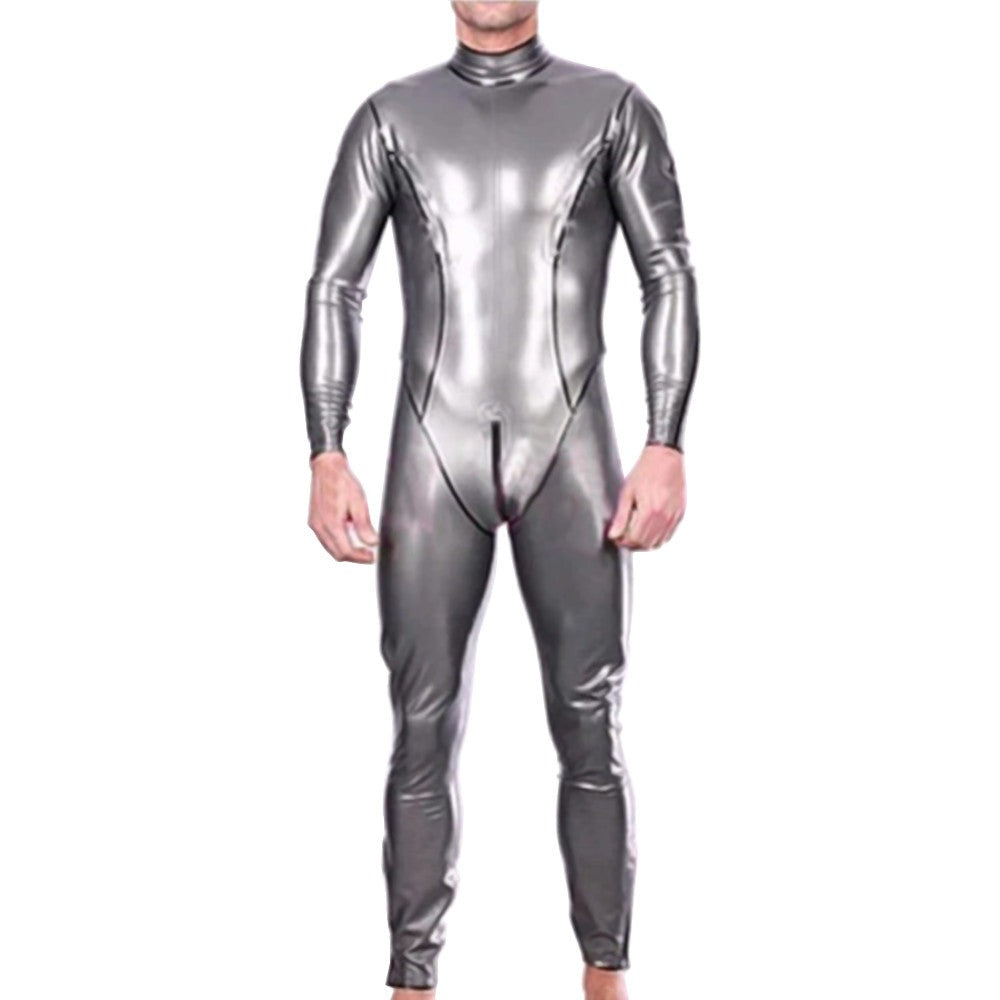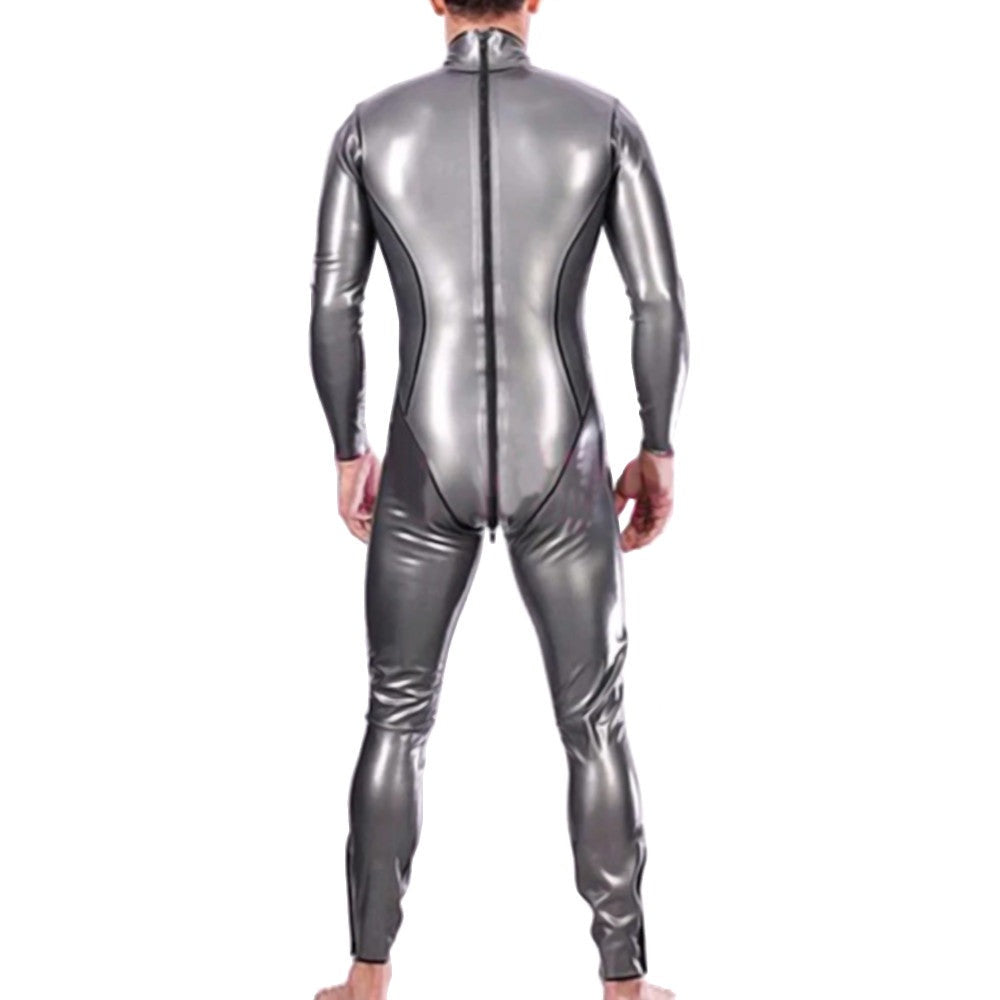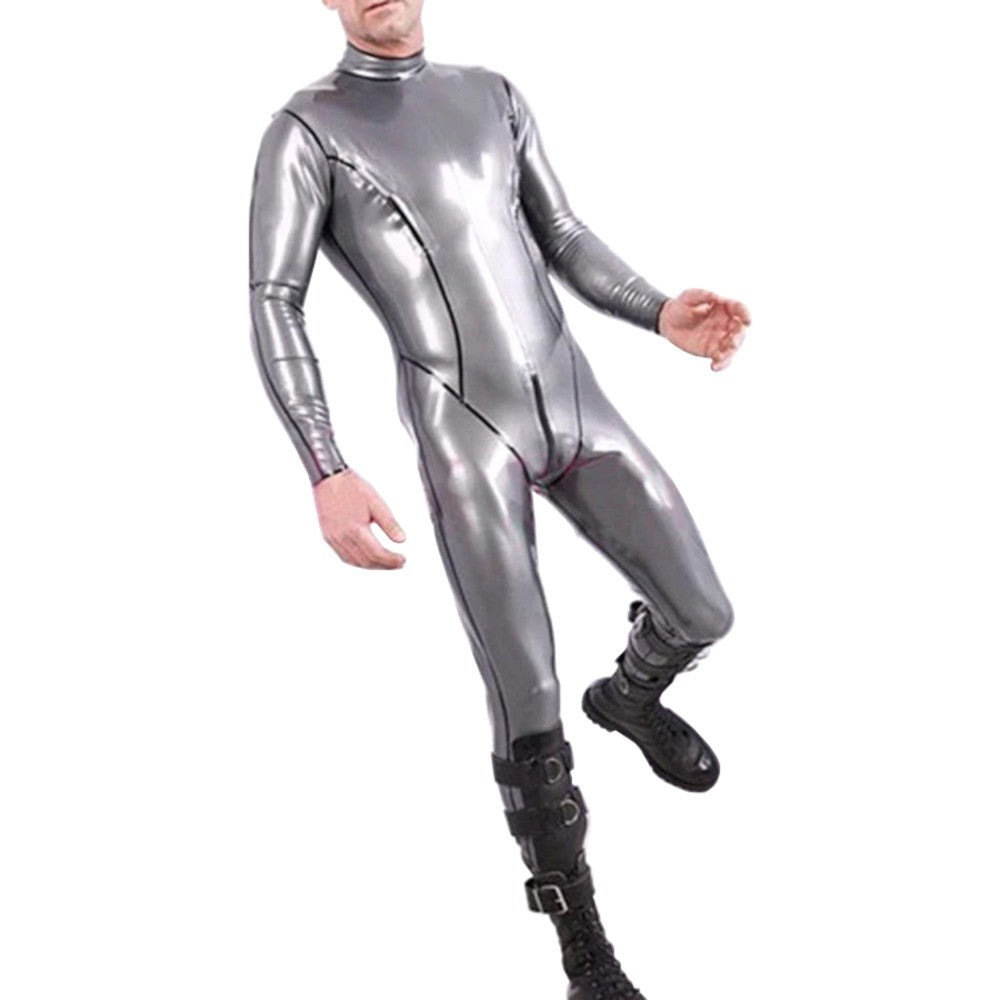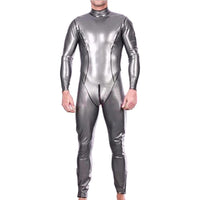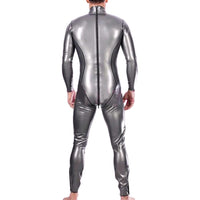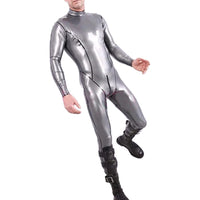 Swank Silver Rubber Catsuit
Has your slave become disobedient and blatantly disregarded your orders? And with each order she defies you, your confidence diminishes, to the point you have very little left?

If your self-esteem needs a boost, all you need is to wear confidence. Exude boldness and be that master who's self-assured with the Swank Silver Rubber suit. This silver suit will feel like your second skin as it hugs your body contour. As such, you can flaunt your muscles and give her the impression you're not someone to be messed with or else...

This suit may look smooth, but it creates a lot of friction once rubbed on the skin. Glide into it with ease by applying silicone lubricant to your body and the inner side of the suit. Remove all your jewelry pieces that may snag on the material. It's durable, but it won't last if not handled with care. The zipper is on the backside, so it's best to ask the assistance of your slave to get you into your rubber suit. Fingernails can tear this bodysuit, so tell your slave not to apply excessive force when pulling it up while helping you with it. Take your time putting it on, as dressing up with a latex garment is like a ritual. A zipper at the end of each leg will make wearing the garment easy.

Silver is stunning and futuristic, and it's the shade that will enhance your confidence to help you impose more power and control. Cut and handmade in a broad range of sizes, there's one that fits your body perfectly.

Match it with futuristic-looking boots, put on a gas mask, and get your slave to do whatever you want. With such a modern outfit, you will make yourself look like a terrifying rebel from outer space. Whatever game you have in mind, this bodysuit will never let you down. So suit up soon!

It's a high-quality latex suit with an impressive design, so why think twice? Click the "Buy" button now!
Specifications
Color
Silver
Material
Latex
Sizes
XS, S, M, L, XL, XXL - Refer to the size chart below for the measurements
Recommended for
Men
Washing Tips and General Instructions
Handwash in lukewarm water without detergent or soap (mild shampoo is fine)
Do not iron
Sizing Guide