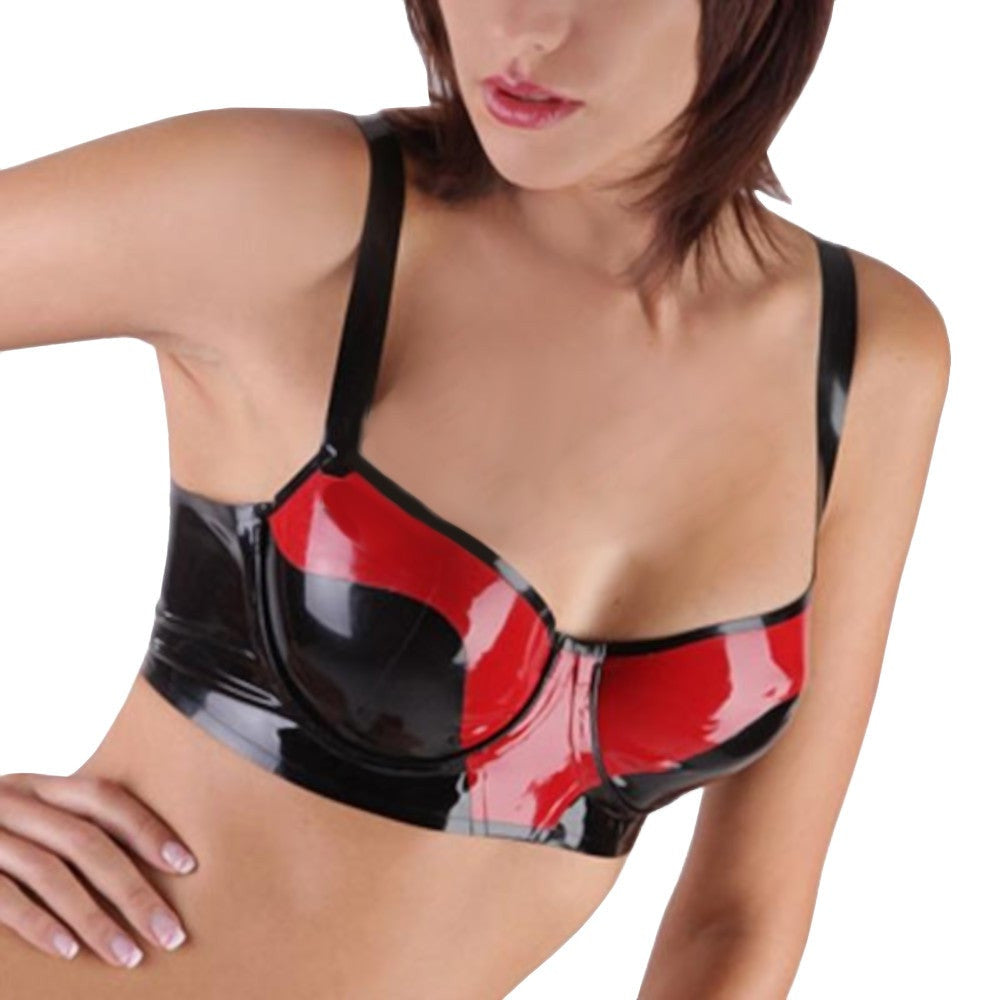 Bold Beauty Rubber Brassiere
Tired of your usual bra? Want to wear an undergarment that not only covers your nipples but also gives your boobs a lift? Look no further than this Bold Beauty Rubber Brassiere! It's like your regular bra but with an added "oomph" factor; you can wear it—even without a top.

The design of this undergarment is like an ordinary bra. It has straps over the shoulders that prevent the cups from slipping down and exposing your teats. And speaking of the cups, they give your girls a fuller look as they push them up.

But what makes this brassiere alluring is not how they lift your watermelons; it all comes down to the details. The glossy finish of this bra adds a wow factor to the wearer's look. Meanwhile, the intricate details on the chest area highlight your breasts even more, which makes you look seductive and alluring. Putting this on—along with your sexy bikini or thong—will make your partner forget what's in his hands.

Stretchable and durable, this bra provides a snug fit. It doesn't matter whether you have big or small boobs because this bra is comfortable to wear, so comfy that you don't want to take it off. Furthermore, this bra is fade-resistant. So even if you take a plunge in the pool or enjoy the heat of the summer wearing this undergarment, rest assured that its color won't fade.

And speaking of color, this underwear comes in red and black. It's also available in different cup sizes. All you have to do is pick a color and size that are perfect for you!

Grab your partner's attention using your tits by wearing this Bold Beauty Rubber Brassiere. Pick one today and add it to your cart! Don't worry about the condition of your order because you'll get it in a safe and secure package.
Specifications
| | |
| --- | --- |
| Color | Red, Black |
| Material | Rubber |
| Sizes | XS, S, M, L, XL, XXL |
| Recommended for | Women |
| Washing Tips and General Instructions | Hand wash in warm water without soap or detergent. Leave it to dry flat and dust with talc. Do not tumble dry. Do not iron. Do not dry clean. |
Sizing Guide