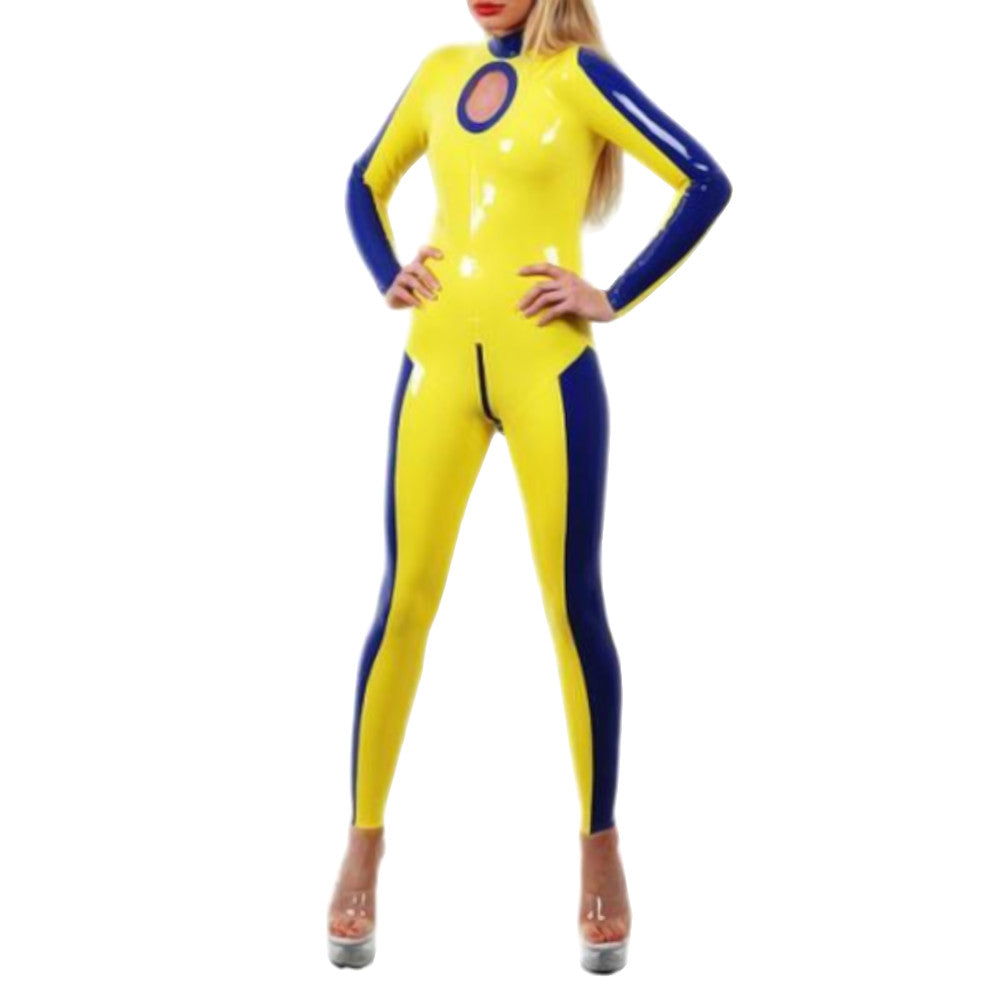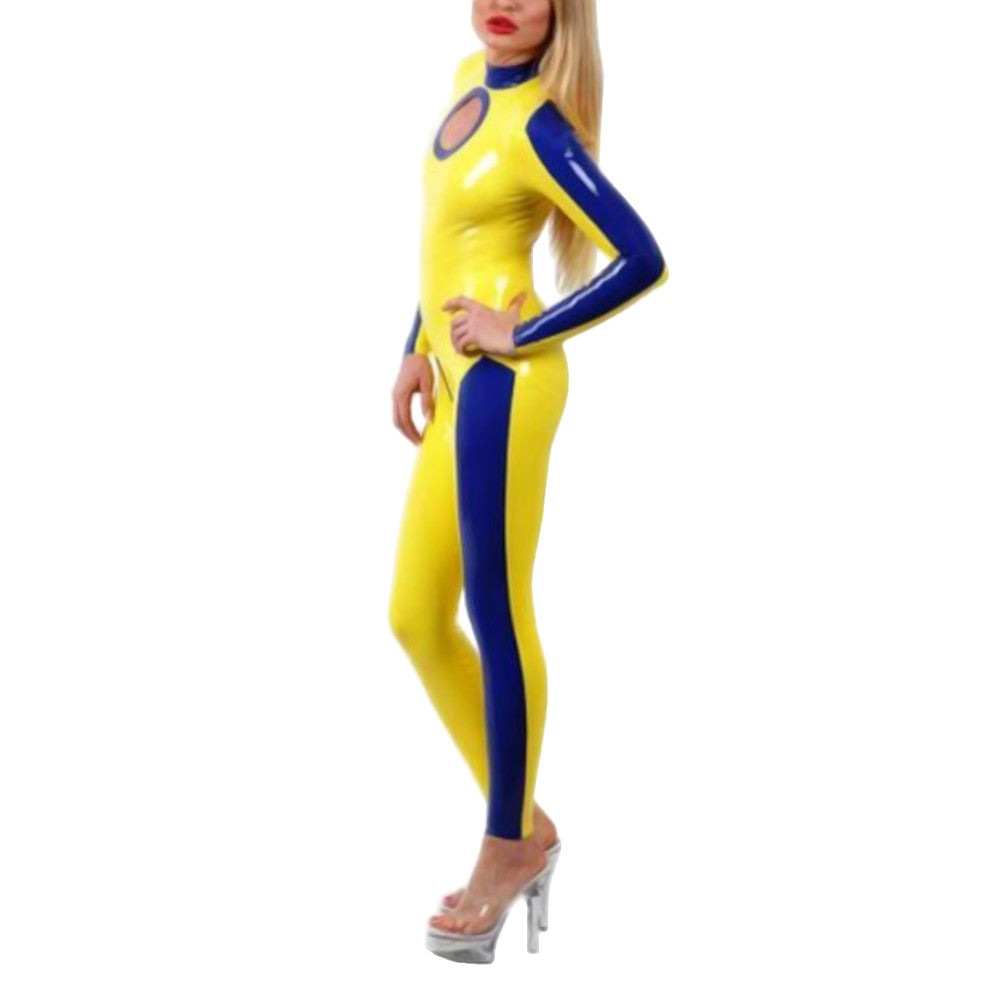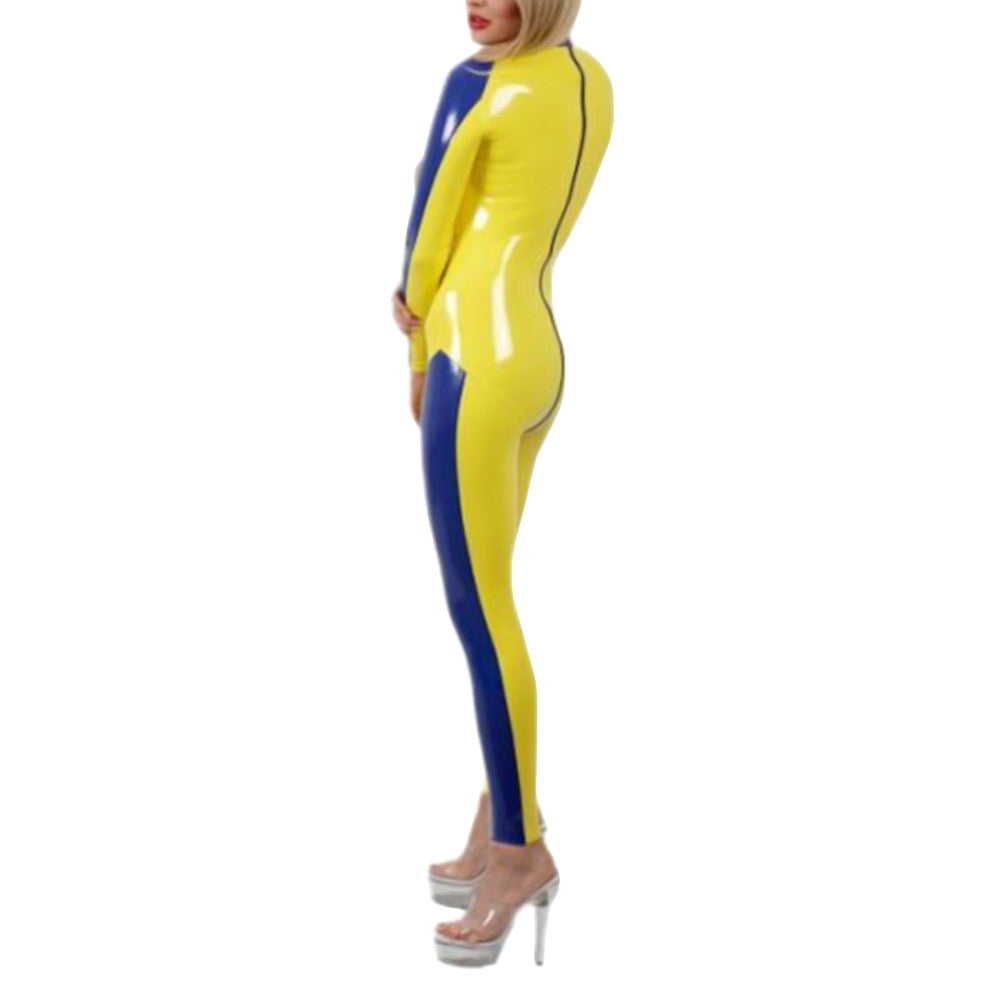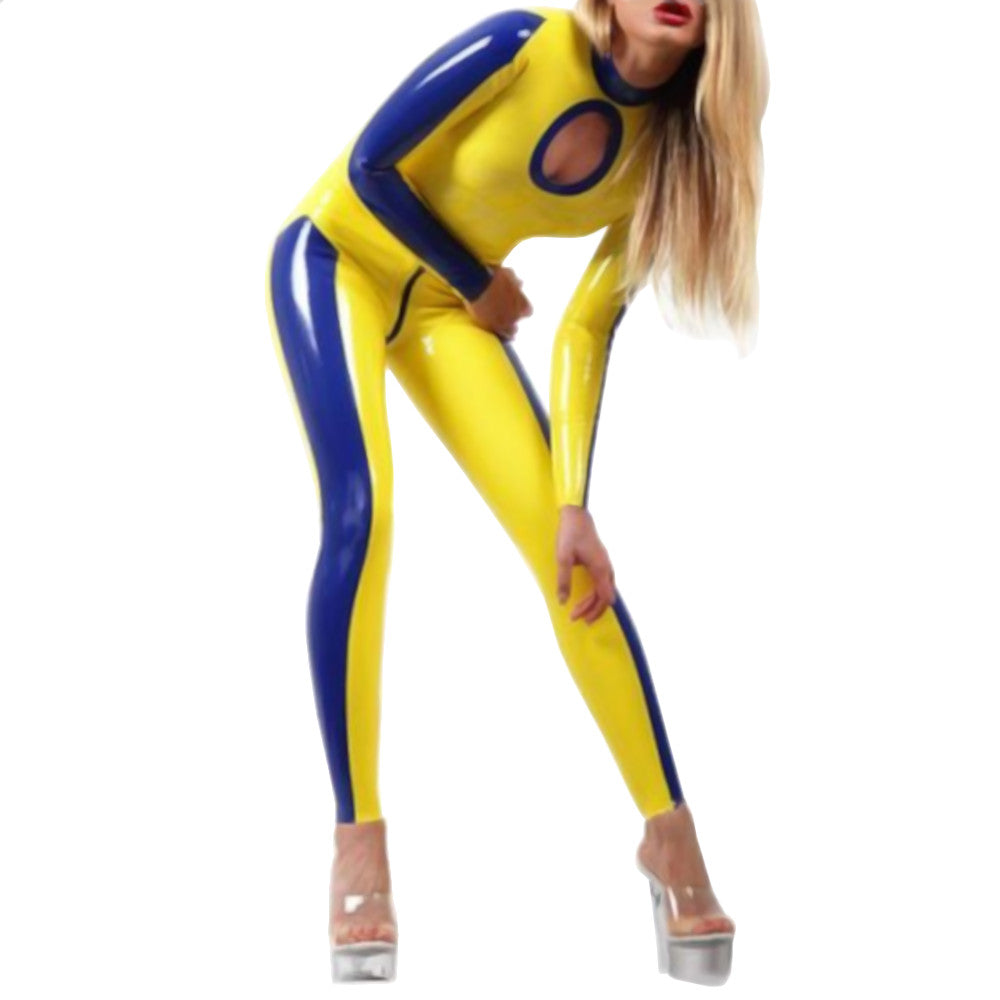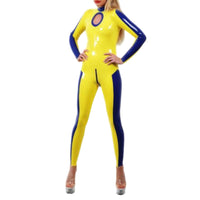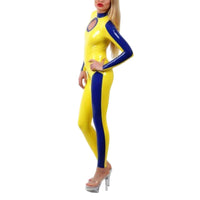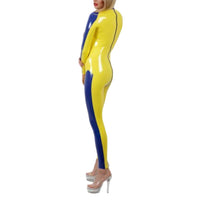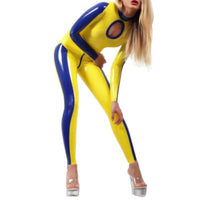 Bold Bi-Colour Latex Suit
You have fulfilled almost all of your sexual fantasies. You got shagged by a hot stranger in a plane's tiny toilet, had sex in a limousine, and had been a part of an orgy. Well, almost. You've got a few more to experience. Have you tried slipping into a catsuit? If you haven't, then you should put on the Bold Bi-Color Latex Suit and feel alluring in this tight-fitting outfit.

Be bold whether you're a mistress or a slave. This two-toned latex suit will cover you from the neck down to the ankles. The hole on the chest will give your partner a peek of your voluptuous bosom. And with the way it tightly hugs your body contour, every single curve won't go unnoticed. The zippers will make it convenient for prolonged wear. Rock hard in this catsuit at a club and worry not about toilet breaks. Ever dream of getting laid in a catsuit? This is it! All you have to do is unzip the crotch area to give your partner access to your pussy or ass!

The suit is available in a range of colors, and whichever you pick, it will be with blue trimmings to highlight your gorgeous curves. By wearing this body-hugging suit, you either submit yourself to a dominant or be the one in control. You can also do pet play. It's a versatile suit that allows you to be what you want to be in your role plays. All you need are the right accessories to match whatever erotic role you want to play. Pair it with high-heeled shoes to slay in this bodysuit.

Don't take smoothness as synonymous with frictionless because you'll need a lubricant to slip into it. Use silicone-based lube or talc and apply it to your body. Don't forget to lubricate the inside of the suit as well. Don't exert too much force when pulling the garment to avoid tearing the material. If treated with TLC, it will last long.

Fulfill your erotic latex fantasy soon when you purchase today!
Specifications
Color
Clear, Pink, Red, Blue, Green, Black, White, Orange, Brown, Yellow, Purple
Material
Latex
Sizes
XXS, XS, S, M, L, XL, XXL - Refer to the size chart below for the measurements
Recommended for
Women
Washing Tips and General Instructions
Hand wash with warm water without soap or detergent
Hang to dry
Do not iron
Sizing Guide