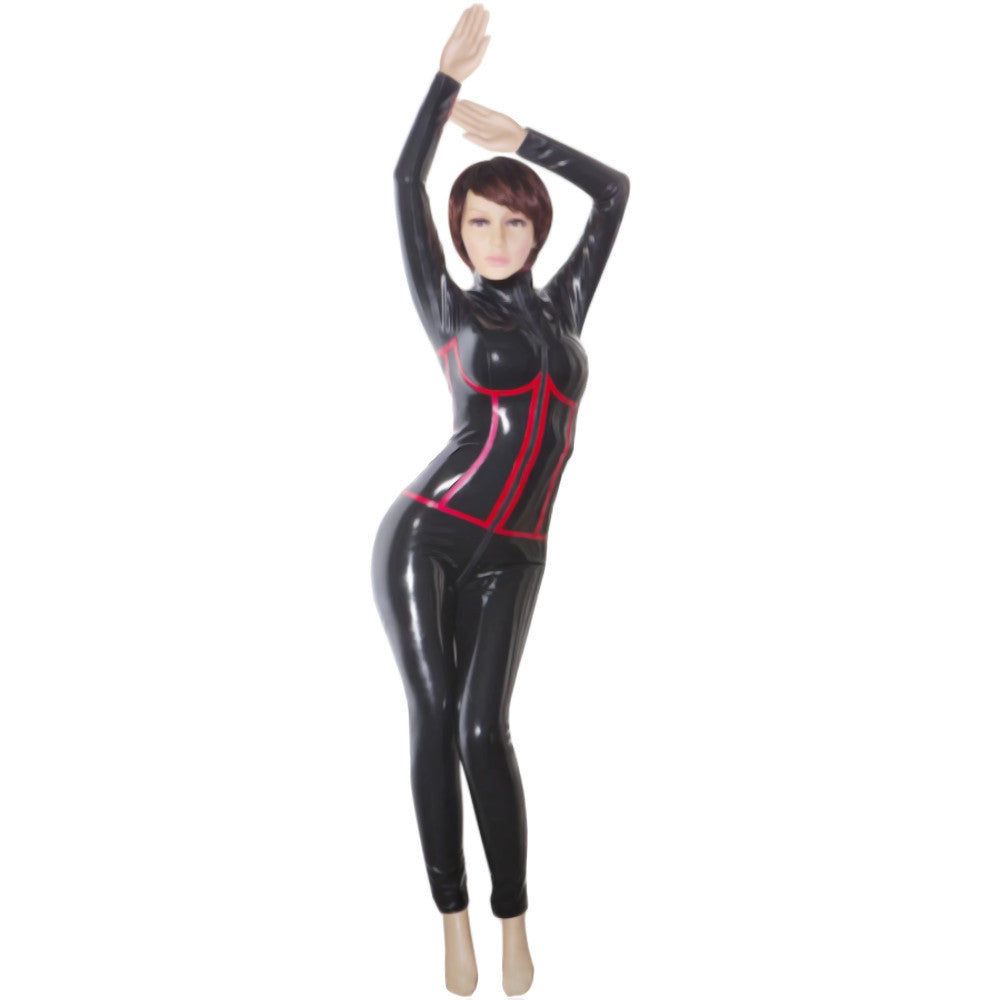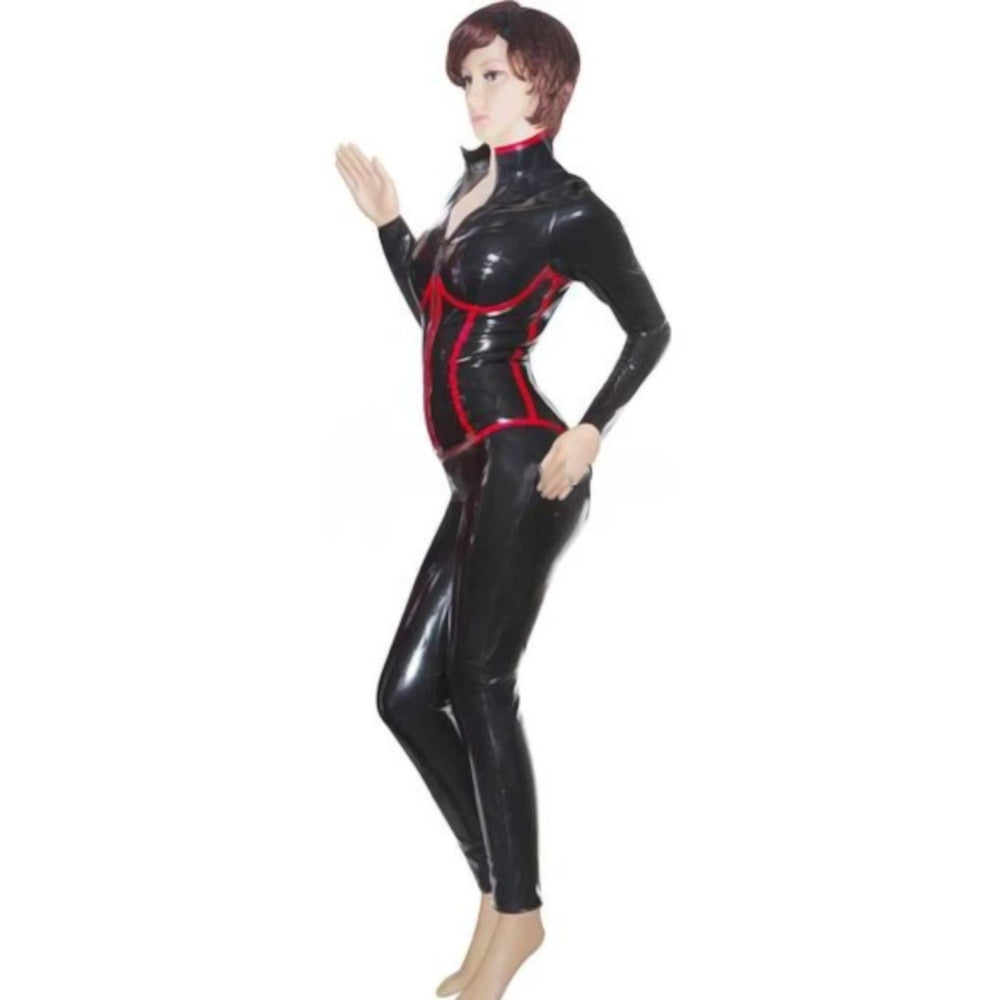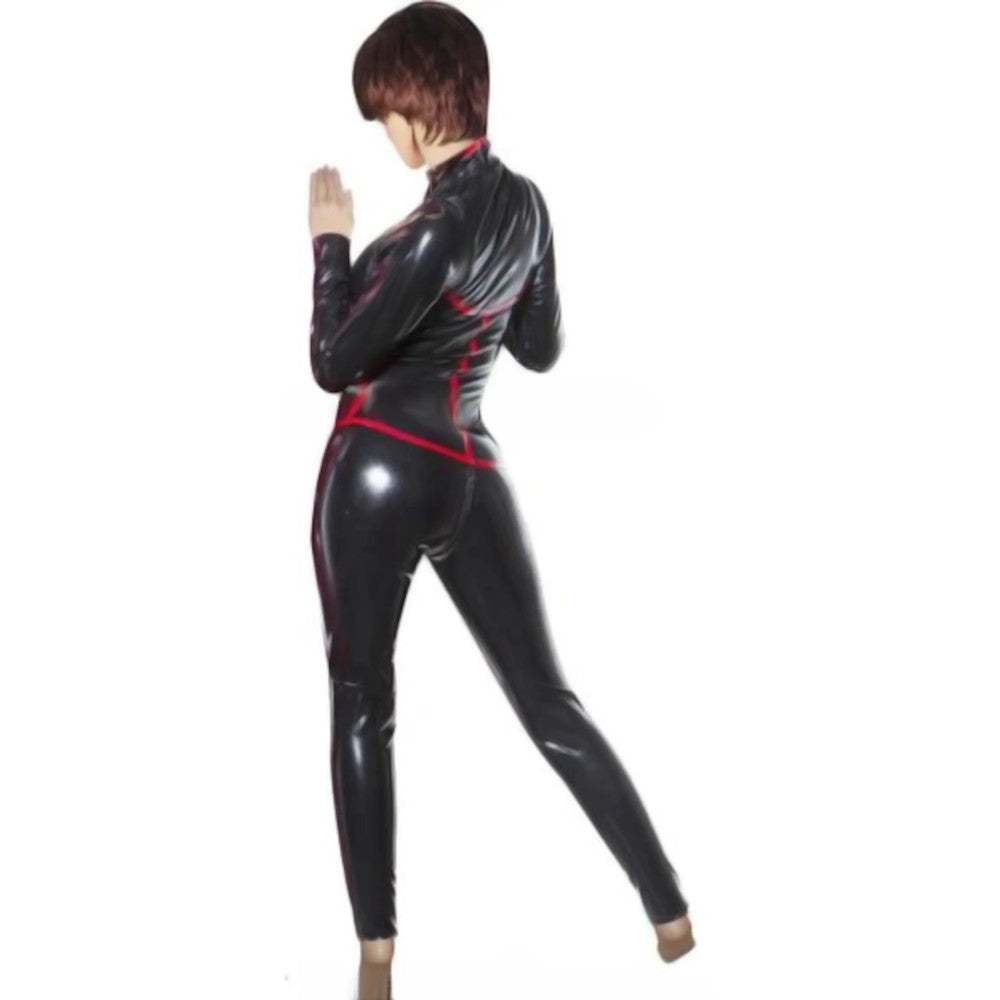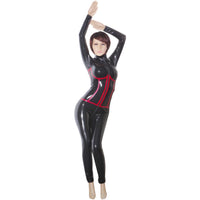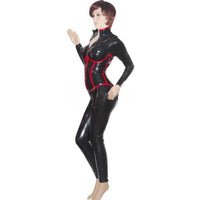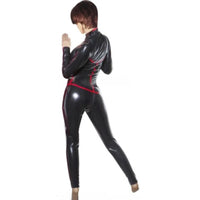 True enough, corsets are not only stylish, but they can emphasize the natural curvature of your waist. For this reason, women used it a lot during the Renaissance period. Corsets are still trendy nowadays, but they can be a little uncomfortable and constricting to wear. But if you're a fan of corsets and latex suits, then you should have this BDSM Latex Ensemble in your closet.

You're a woman of power and dominance, which is why you only wear outfits that represent your strength as a domme - something sturdy and resilient, like latex. And if you need a suit that can accentuate your breasts and waist, this BDSM Latex Ensemble is just what you need. It has the voguish effect of wearing a corset without the uncomfortable skeleton wires. It's a closed-neck suit that zips at the front. You can either zip it up to your neck for full closure or zip it halfway to expose your lovely boobs and cleavage. It also has a zipper at the crotch area for when you need to pee or if your partner needs to access your pleasure hole.

Its fashionable yet badass design will help you look fearsome as you discipline your sub or render a punishment. Hold out a whip and paddle, and your slave will obediently follow your command.

And because this is a tight-fitting suit, you need a little help to put it on with ease. You can either dust the interior off with talcum powder and apply some latex lube so your skin can glide with ease. This measure will also protect your latex suit from tearing. Warm water with soap is all you need to remove any dirt from this outfit. Gently handwash the bodysuit, and then rinse well. Hang it up to dry, and do not use your dryer. Its heat can be harmful to the suit, and so is direct sunlight.

Get this suit now and choose from the nine color variations available!
Specifications
Color
Lake Blue with Red, Plum Red with Red, Transparent Blue with Red, White with Red, Transparent with Red, Red with Black Trims, Transparent Brown with Red, Rose Red with Red, Transparent Black with Red
Material
Latex
Sizes
XS, S, M, L, XL, XXL (Refer to the size chart below for the measurements)
Recommended for
Women
Men
Washing Tips and General Instructions
Handwash with warm water. Use mild soap. Rinse with cool, clean water. Air dry.
Sizing Guide