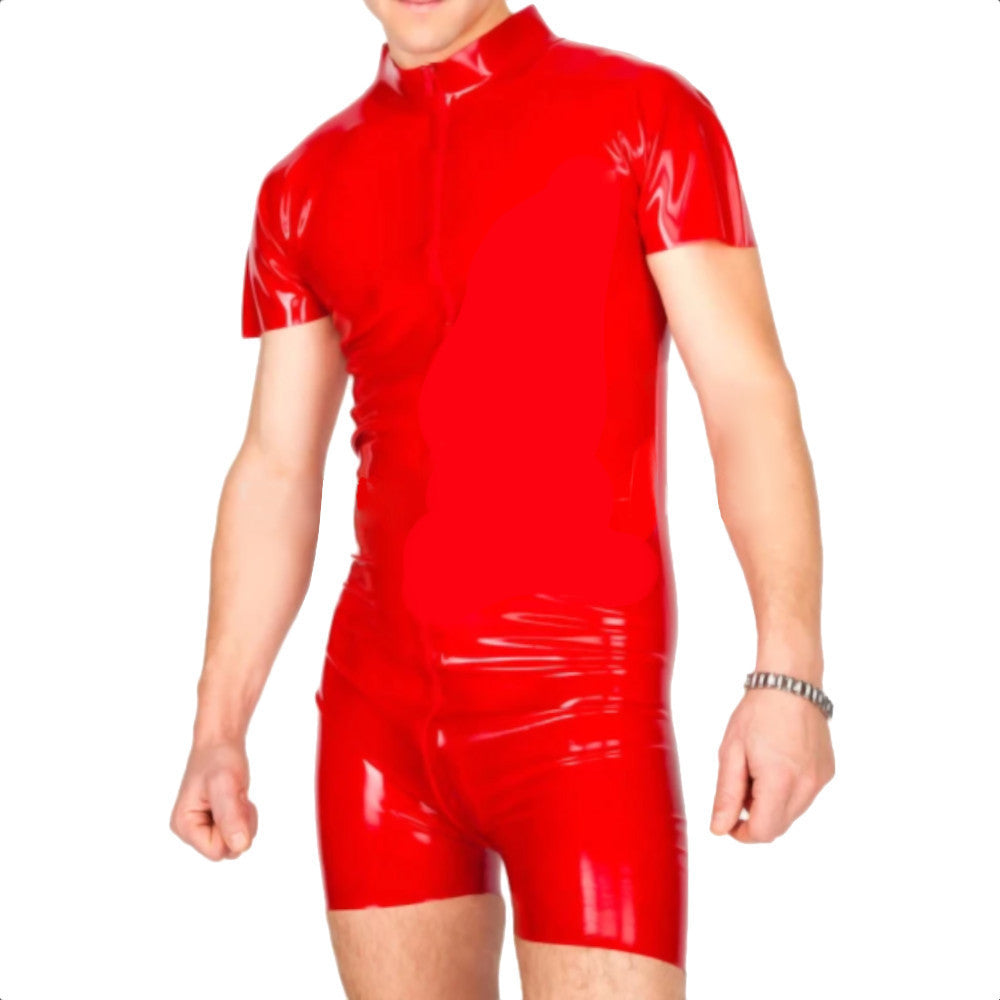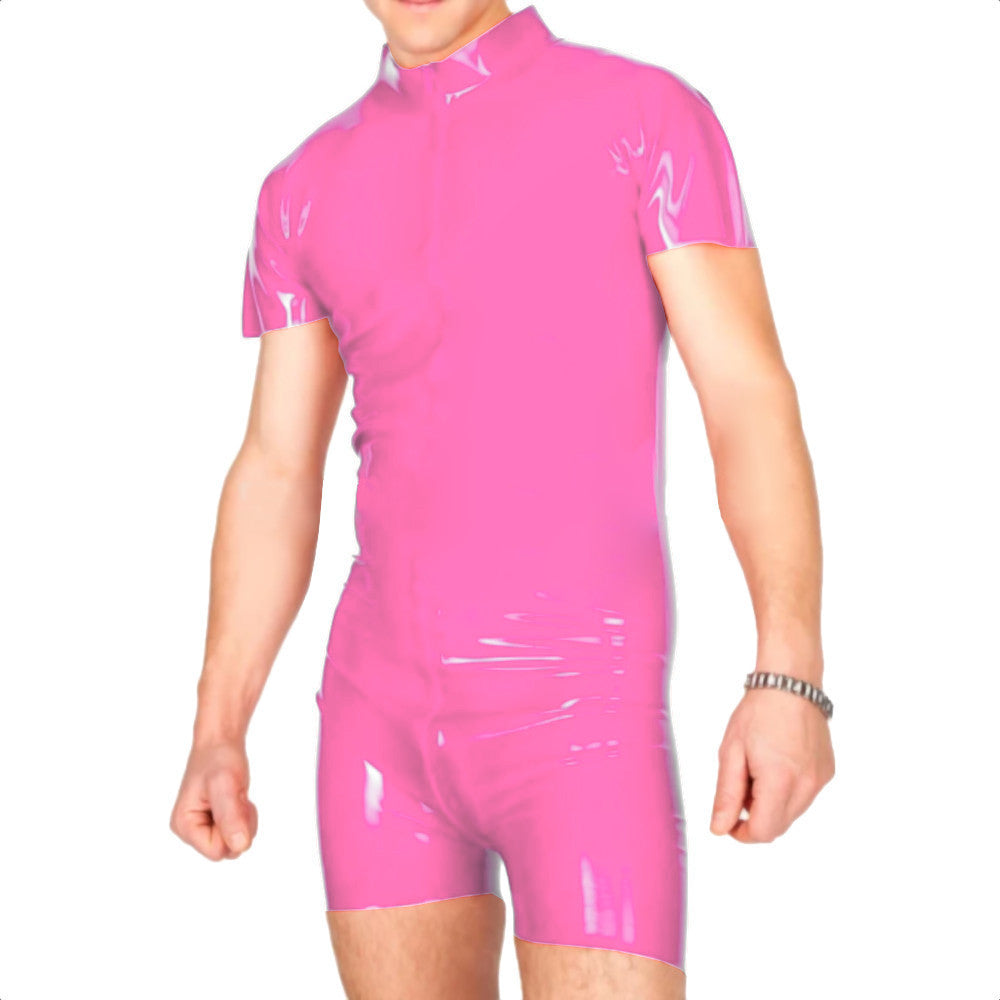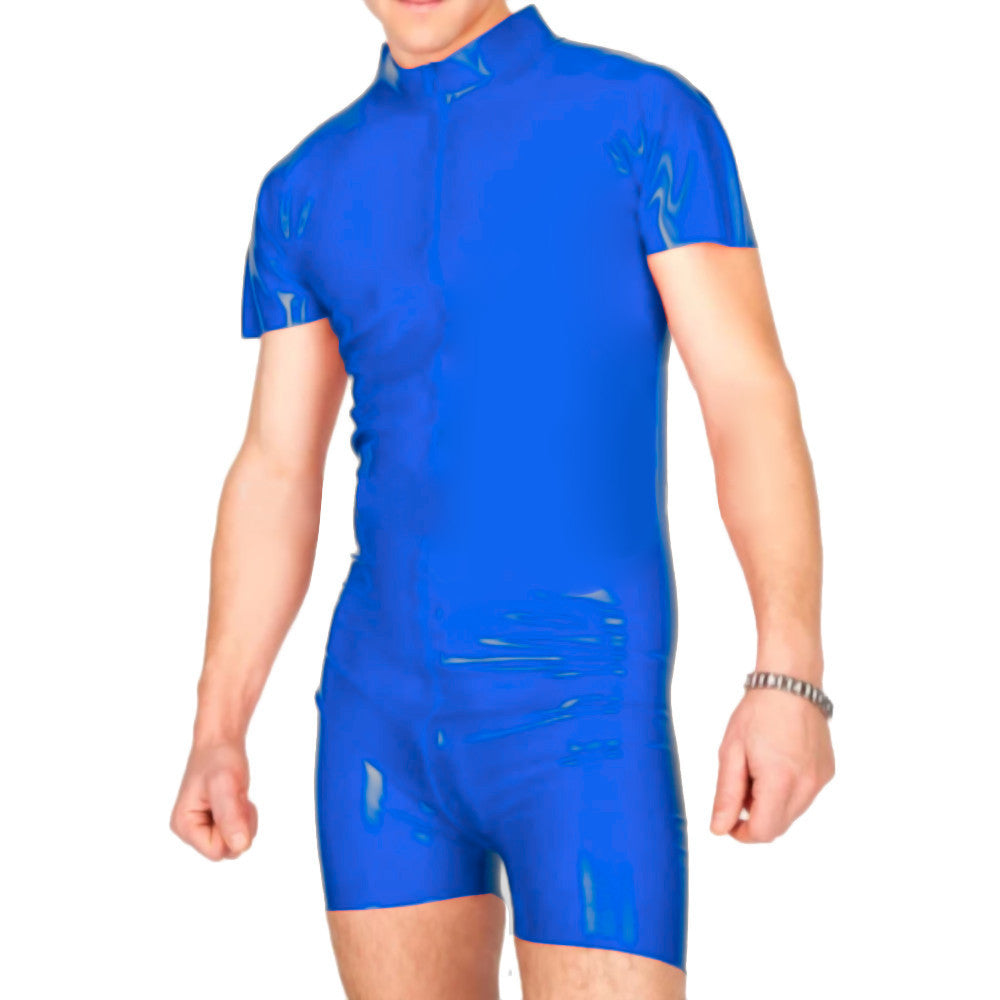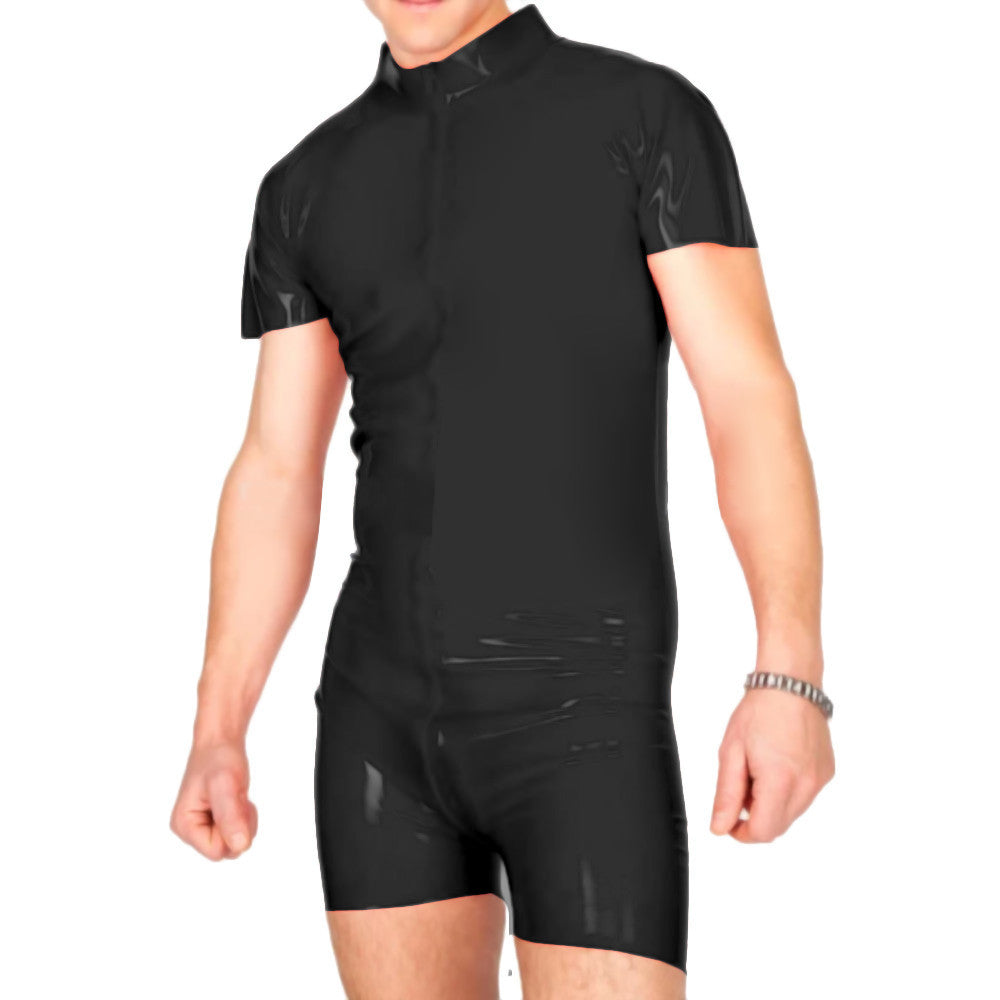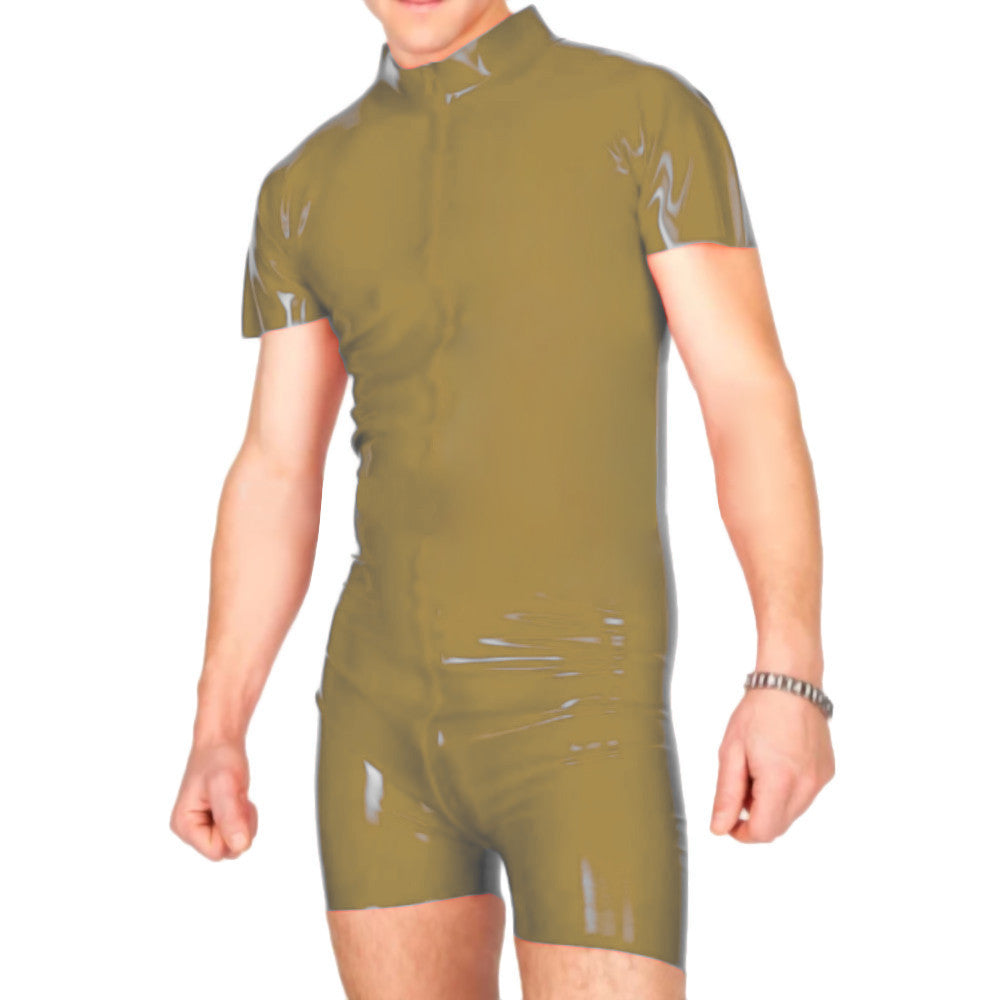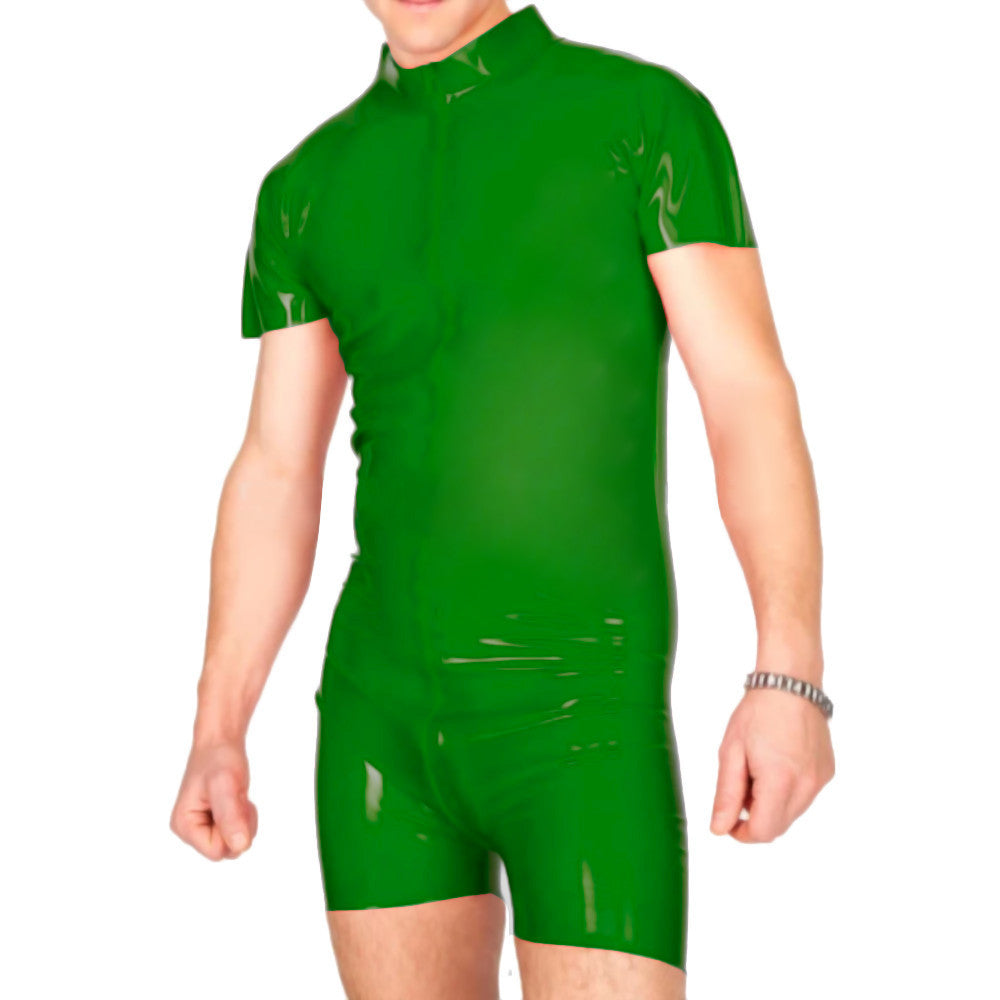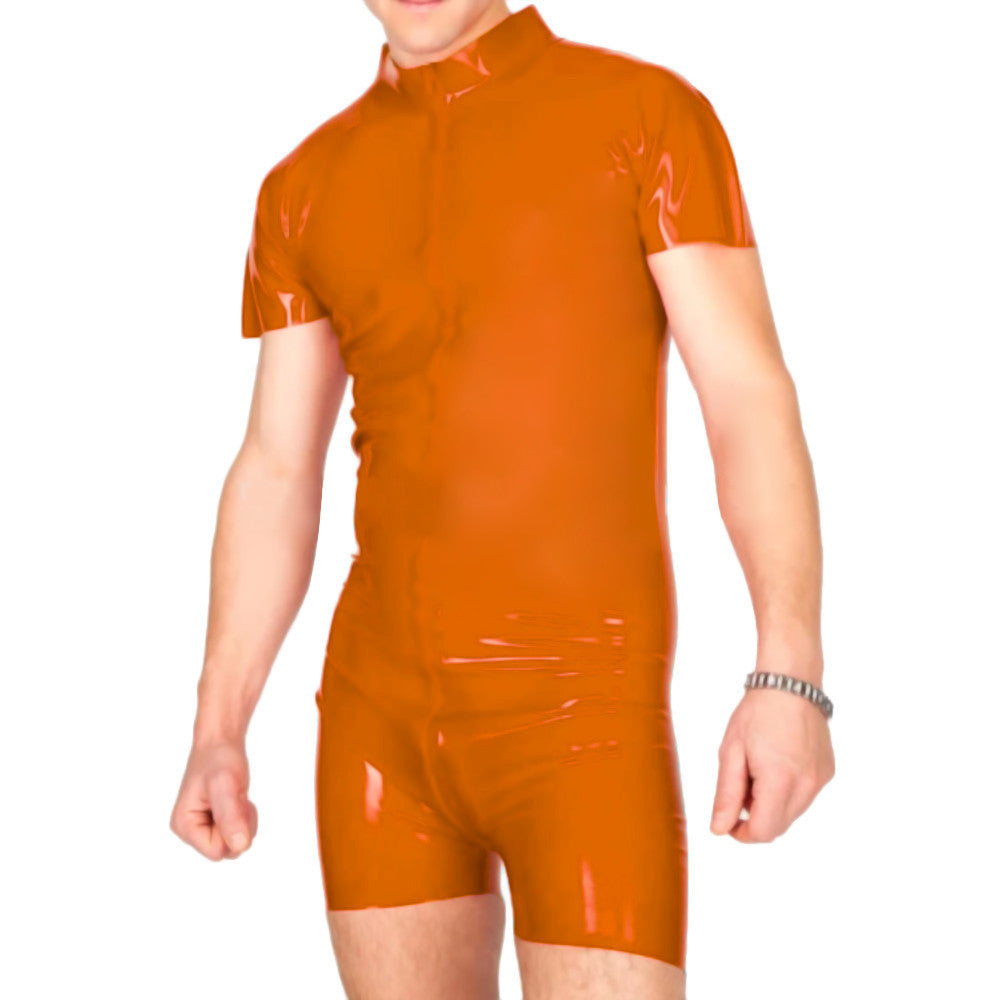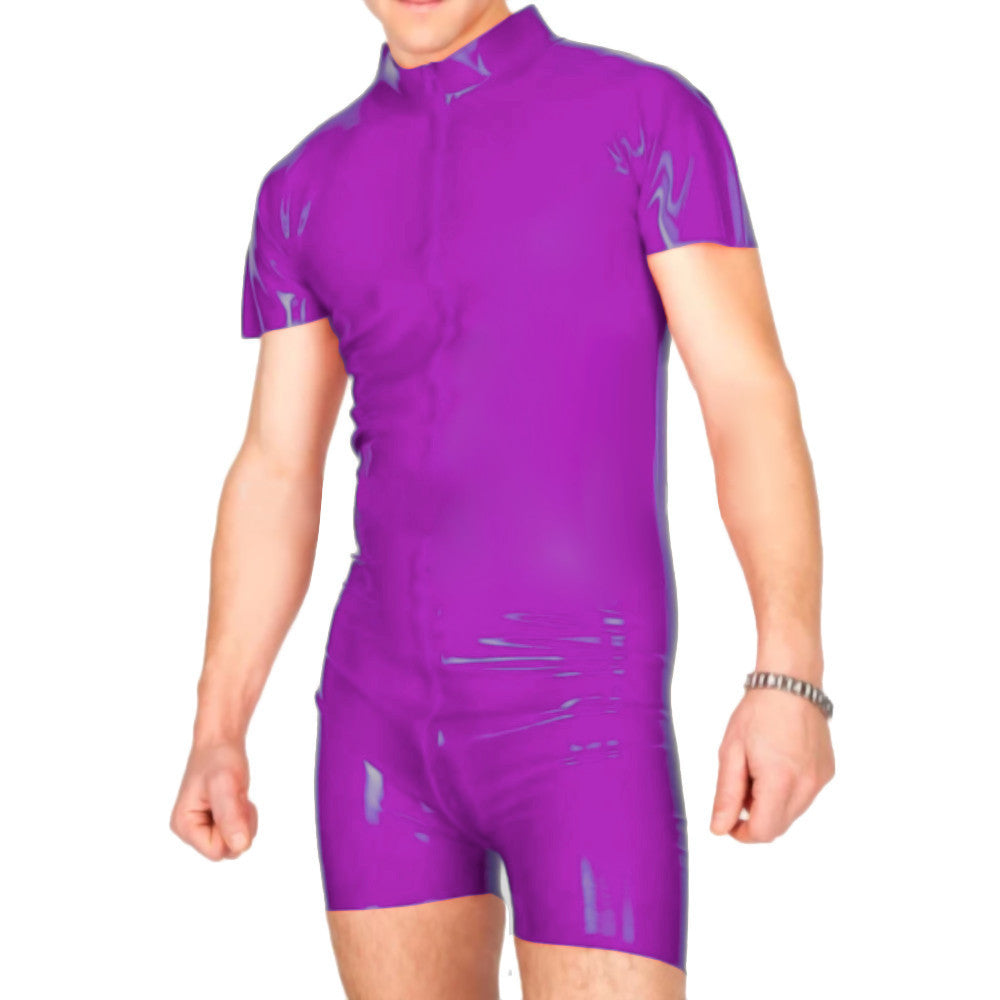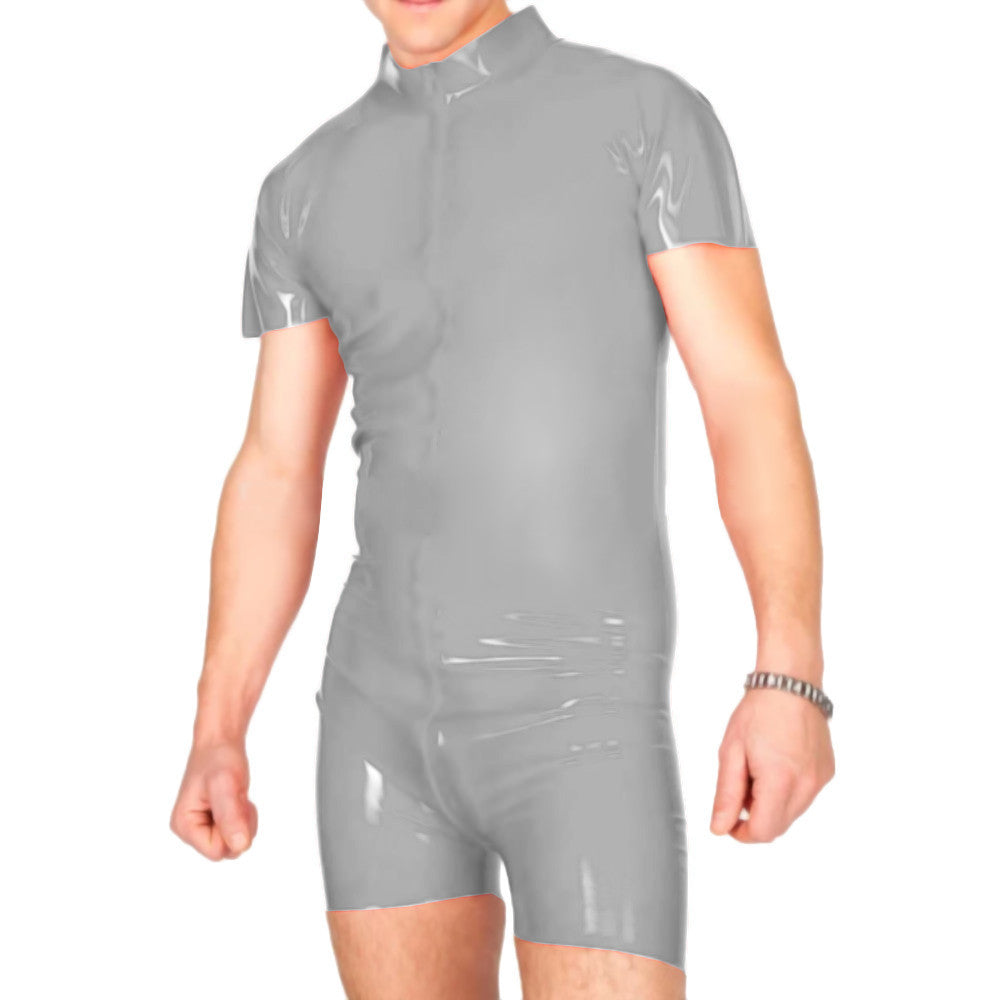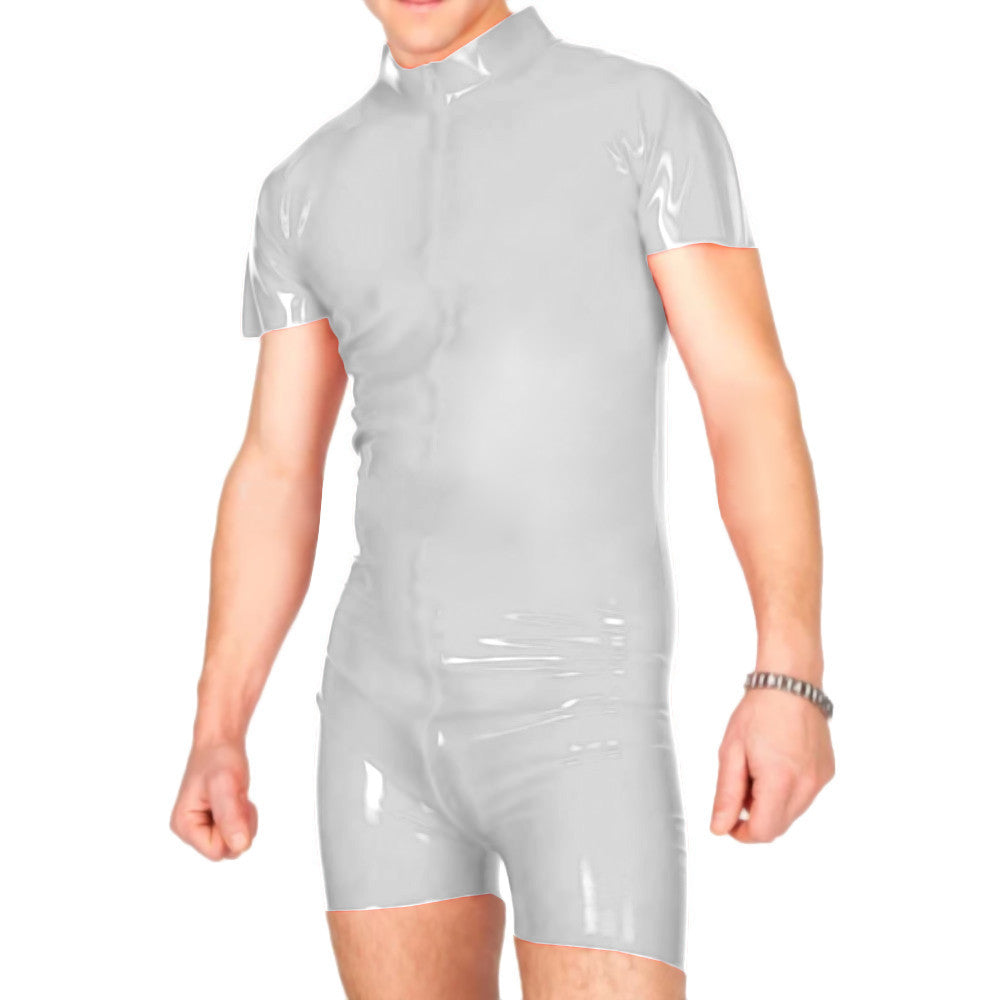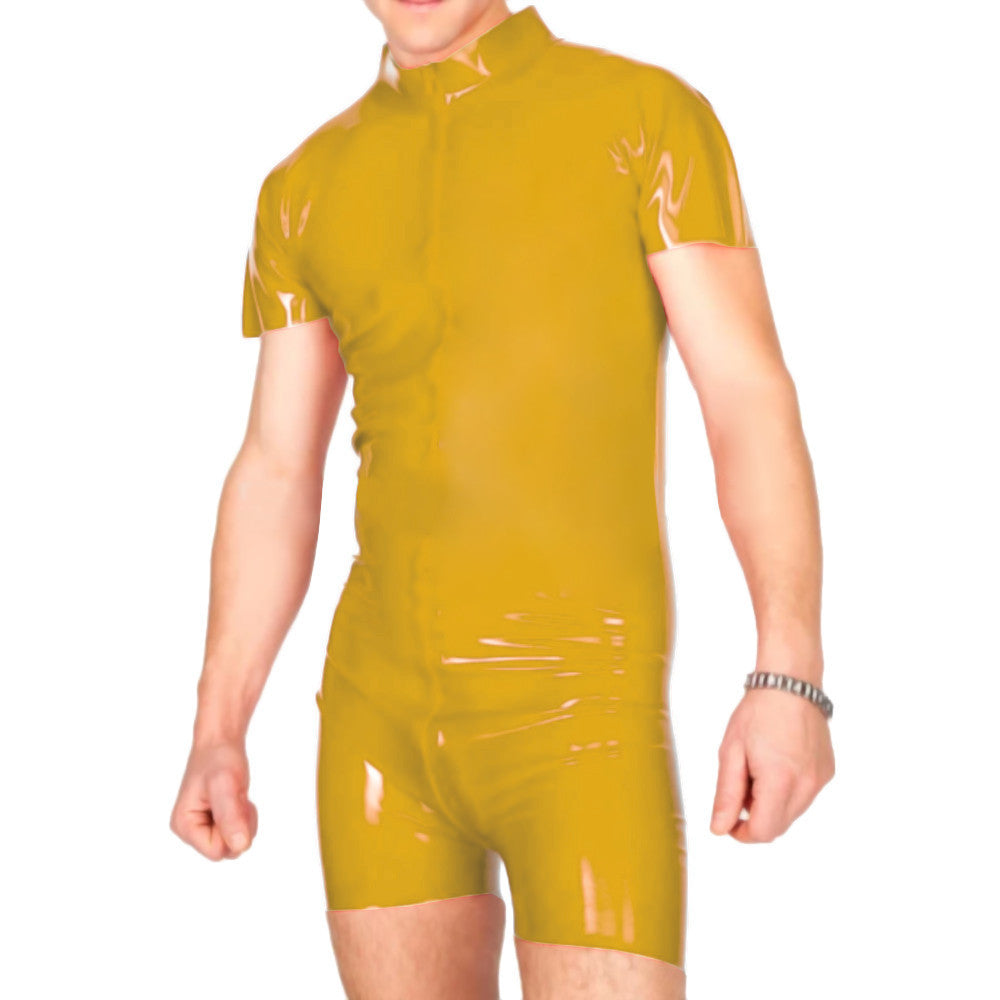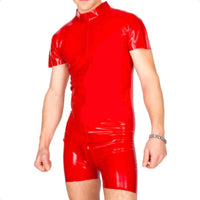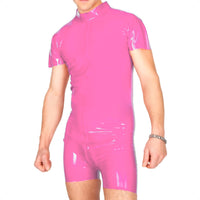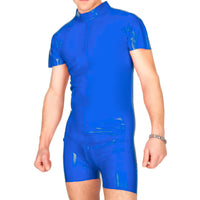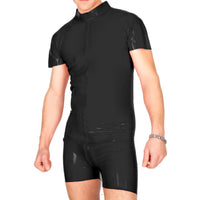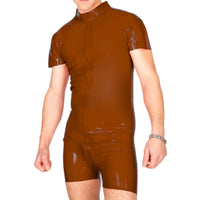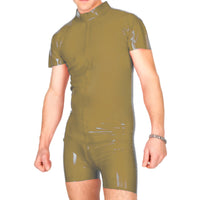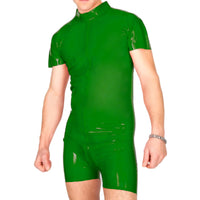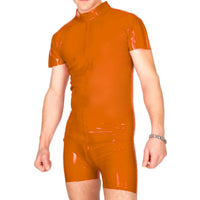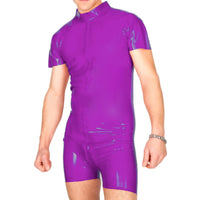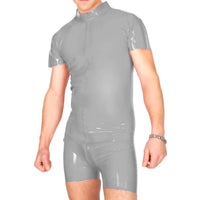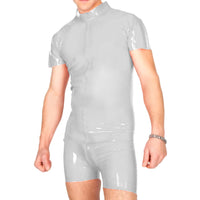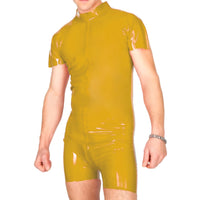 Mesmerizing Male Latex Catsuit
You like it when you play with your mistress. The way she treats you like a servant turns you on. But lately, she has been so caught up with work that she doesn't have time to give you orders. Even then, as a faithful slave, you clean the toilet, do the laundry, and prepare meals in your apron. Yes, you have been wearing that apron since you moved together. Maybe she's gotten so used to your outfit that she no longer finds it worthy of attention.

Grab her attention while she's all focused on what she's doing. Make yourself irresistible with the Mesmerizing Male Latex Catsuit to kill the competition. This one-piece suit for men is available in a wide range of colors. From sleek black to bold red or dazzling gold, it is definitely a show-stopper. What about serving her coffee with this suit on? No one refuses a cup of hotness served by a slave in latex, right? Oh, someone's getting laid after some spanking and torture game!

This short-sleeved catsuit is made of latex, which feels like a second skin. Although it's not so thick, it has the power to limit your freedom to move. You'll be surprised, however, that its tight embrace feels liberating. It's time to shape up and show off your six-pack abs! Although the latex fabric isn't thick, it's durable. It will last unless you don't give the TLC it needs.

You'll be in this suit in just a couple of minutes. It has a front zipper that runs from the neck down there to make toilet breaks convenient and make undressing so much easier when it's time to unload. Go commando for instant action once your mistress tells you to take it off. Applying talc powder or silicone lube on your body and the inside of the suit will make wearing super easy.

Make it last by simply washing it with clean water, sans detergent. Let it dry, then apply talc powder before storing it back.

You've got to grab her attention. It's now or never. Click the "Buy" button now!
Specifications
| | |
| --- | --- |
| Color | Black, Blue, Brown, Gold, Green, Orange, Pink, Purple, Red, Silver, White, Yellow, Clear |
| Material | Latex |
| Sizes | XXS, XS, S, M, L, XL, XXL - Refer to the size chart below for the measurements |
| Recommended for | Men |
| Washing Tips and General Instructions | Wash in clean warm water without detergent or soap. Lay it flat to dry; Do not iron or dry clean. |
Sizing Guide