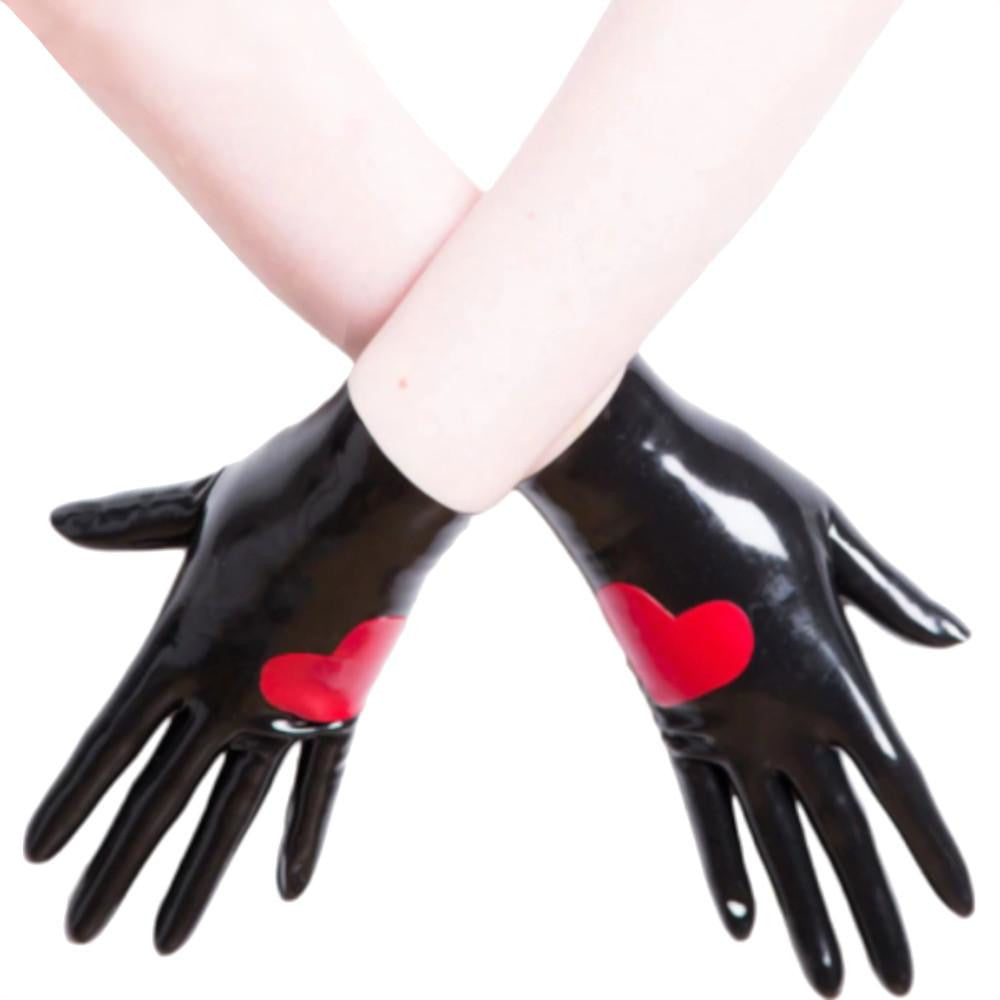 Heart Breaker Sexy Latex Gloves
You have been using a latex catsuit for a while, and so far, you have been enjoying the experience. The material is skin-tight, and it makes you feel like a superwoman.

You went all the way and even got a mask to make the entire ensemble come to life. But now, as you look in the mirror, you feel that you lack something. How about adding the Heart Breaker Sexy Latex Gloves and see how it completes the whole look and vibe.

This set is a pair of latex-made gloves that will give more life to your kinky playtime. This variant has a typical glove design that covers the entire fingers. Latex is a fantastic material that is durable for long-term wear. This hand accessory is available in a sleek black color that will accentuate your fingers and make them look fancy.

If you plan to wear your favorite long-sleeved catsuit, this accessory will give it that pop of color with its unique heart-shaped details. It's light enough to pack for your trips, or you can just put it in your bag for your next adventure.

Don't leave your hands bare, as doing so ruins the whole Bad girl persona. With this pretty item on, your new character will surely come to life.

Wearing latex does have its challenges. The rigid adherence to the skin during wear is one of it, so better be ready with your water-soluble lube. Also, make sure you remove all your rings and other sharp-edged jewelry to avoid causing tears in this piece. Let the beauty of these items shine through on their own by wearing minimal accessories.

A costume should be all-out. Having the right catsuit, the proper headgear, and whip will not be enough. Complete the whole ensemble with this lovely glove! Grab them today!

Specifications
Color
Black and Red
Fabric Type
Latex
Sizes
XS, S, M, L, XL: Refer to the size chart below.
Recommended for
Women
Men
Washing Tips and General Instructions
Do not use bleach. Do not iron. Hand wash in warm water.

Sizing Guide