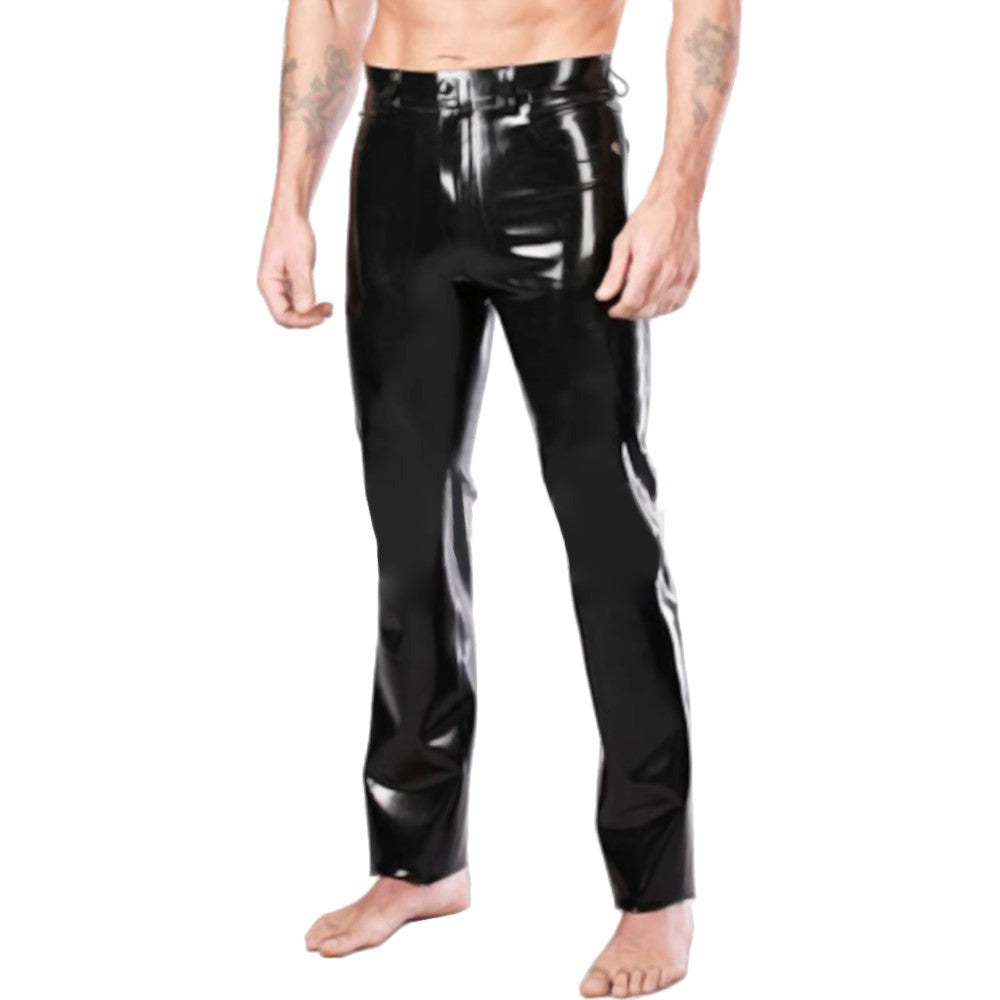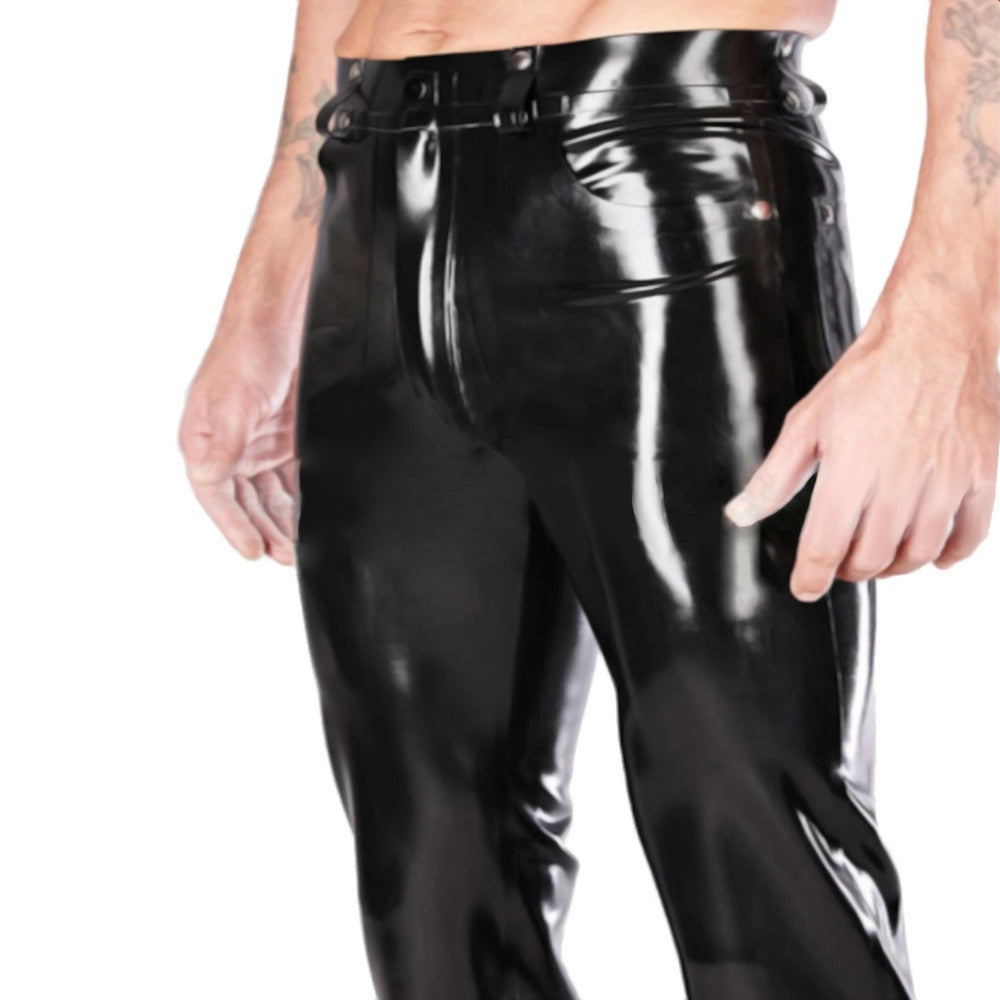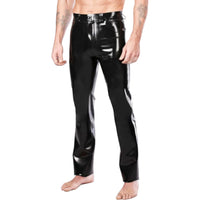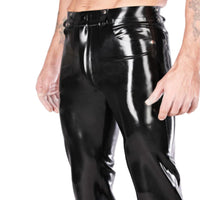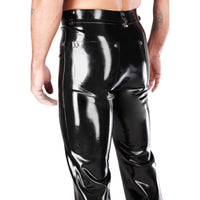 You've been wearing denim jeans for decades. You've tried every style there is, and you now want a new kind of material to hug your lower body, something that feels smooth against your skin. . .latex. And if you're looking for a pair of pants to go with most of the shirts in your closet, this pair of Black Dressy Latex Pants is just what you need.

This piece is a pair of straight-cut pants. Just like your favorite denim pants, it buttons and zips at the front. It's tight-fitting around the hip and thigh areas, thus accentuating your sexy buttocks. You can wear it throughout the day and on any occasion. A white shirt and sneakers and your casual look have never looked this stylish. But if you want to party wearing these pants, you can wear them with your most fashionable polo shirt and shoes. However, if you like to go kinky in latex, you can prance in it shirtless, with nothing on your torso but a leather harness. Hold out a bat and wear a fake police hat as you perform the sexiest dance number from Magic Mike.

Let your legs slide smoothly into these pants by sprinkling some talcum powder on the inside before putting them on. Another option is to use latex lube so your skin will glide in with ease. When the party is over, clean these pants right away using warm water and mild soap. Avoid using harsh detergent soaps as they can be harmful to latex. Using a tumble dryer is a big "no." Instead, hang these pants to dry. Do not iron or expose these pants to direct sunlight. It can be sensitive to heat, causing it to deform and lose its voguish design.

Make sure to get the correct size for a comfortable fit. Add this to your cart now!


Specifications
| | |
| --- | --- |
| Color | Black |
| Material | Latex |
| Sizes | XS, S, M, L, XL, XXL (Refer to the size chart below for the measurements) |
| Recommended for | Men |
| Washing Tips and General Instructions | Store in a cool, dark place. Handwash with mild, soapy water within eight hours of use. Only use water-based lubricants. Light-colored latex has to be stored separately away from other colors. Do not leave water on latex for an excessive period. Hang or carefully fold to avoid creasing. |
Sizing Guide