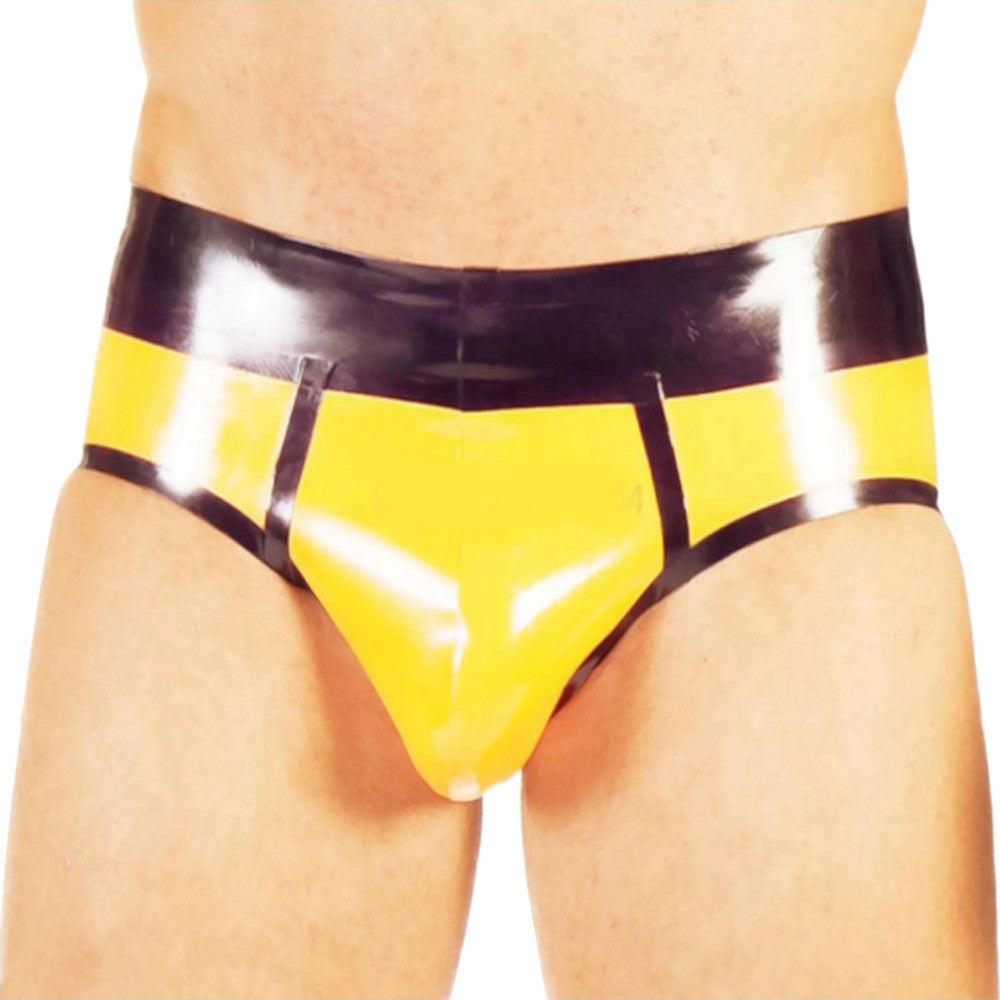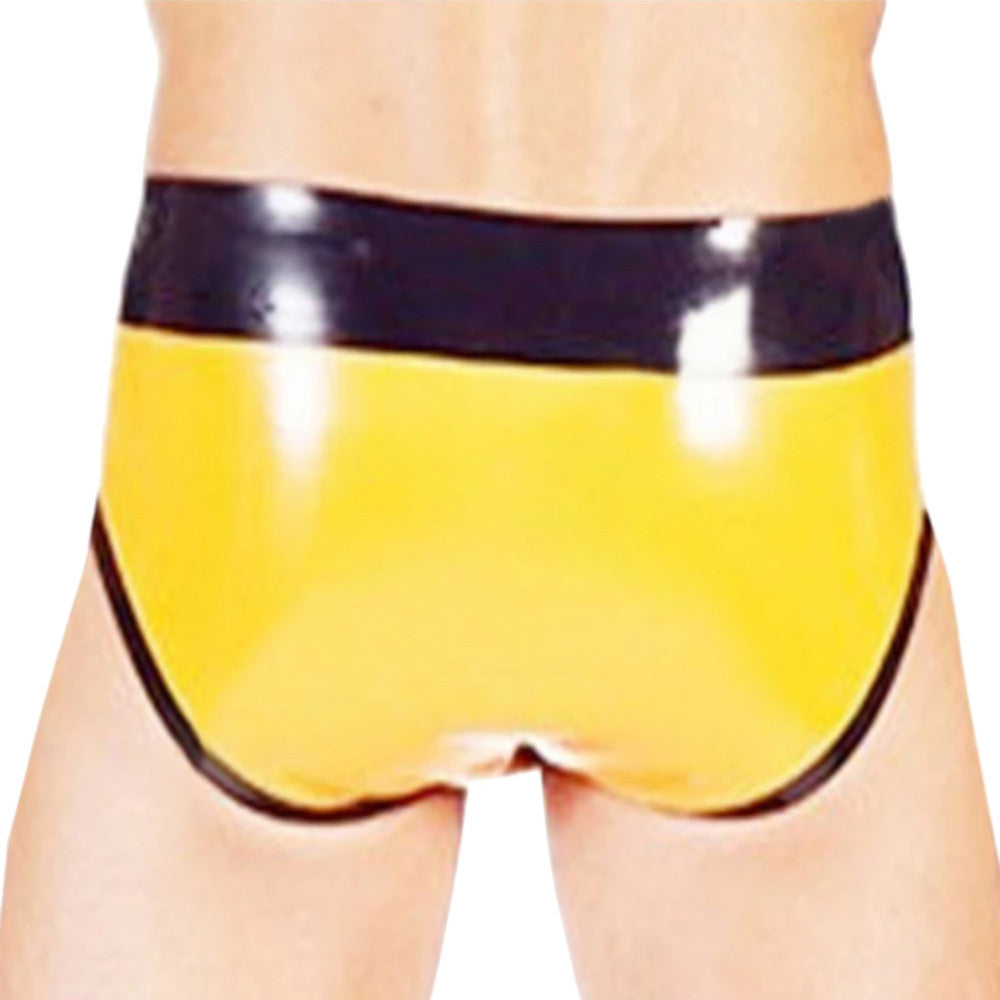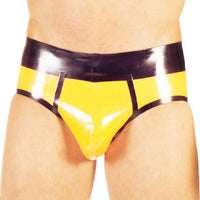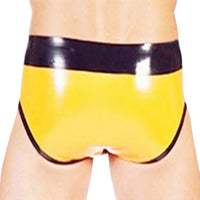 Provocative Package Latex Briefs
You tried to seduce your wife by performing an erotic dance number, but she didn't take the bait. Could it be that your dance moves are starting to get old? Or, perhaps it's because you're wearing the same worn-out thongs for years. If it's the latter, then here's a quick fix. Make your old bedroom tricks look new by wearing these Provocative Package Latex Briefs while swaying your hips and giving your lady a dry hump.

Sexy undergarments aren't just for women. Men enjoy wearing them just as much. These stunning briefs look like regular ones, but there's one thing that sets them apart, it's the material. The material is soft latex, and it can make you look incredibly masculine! The smooth yet tensile characteristics of latex will hold your butt, cock, and balls tightly together to give your pelvis a more seductive look. It has black trimmings and two diagonal black stripes at the front to emphasize your protruding penis.

Birds are famous for their courtship and mating dances, but you do not fall behind. You have your signature moves that your mistress loves to watch. And while these briefs make a perfect outfit for your Magic Mike moments, they are also suitable to wear as regular briefs. But for more comfortable wear, it is better to apply some talcum powder on the interior side before putting these briefs on. Alternatively, there are dressing aids and latex lubricant brands available that you can use instead of powder. Do not wash this piece with your other undies. Because of its material, you should not use detergent soap or bleach. All you need to do is hand wash it with warm water and mild soap, and it will be as good as new.

You can get these briefs in eight different colors. Give your old moves a new look and buy now!
Specifications
| | |
| --- | --- |
| Color | Yellow, Clear, Pink, Red, Blue, White, Orange, Purple |
| Material | Latex |
| Sizes | XS, S, M, L, XL, XXL (Refer to the size chart below for the measurements) |
| Recommended for | Men |
| Washing Tips and General Instructions | Handwash with warm water. Use mild soap. Rinse with cool, clean water. Air dry. |
Sizing Guide