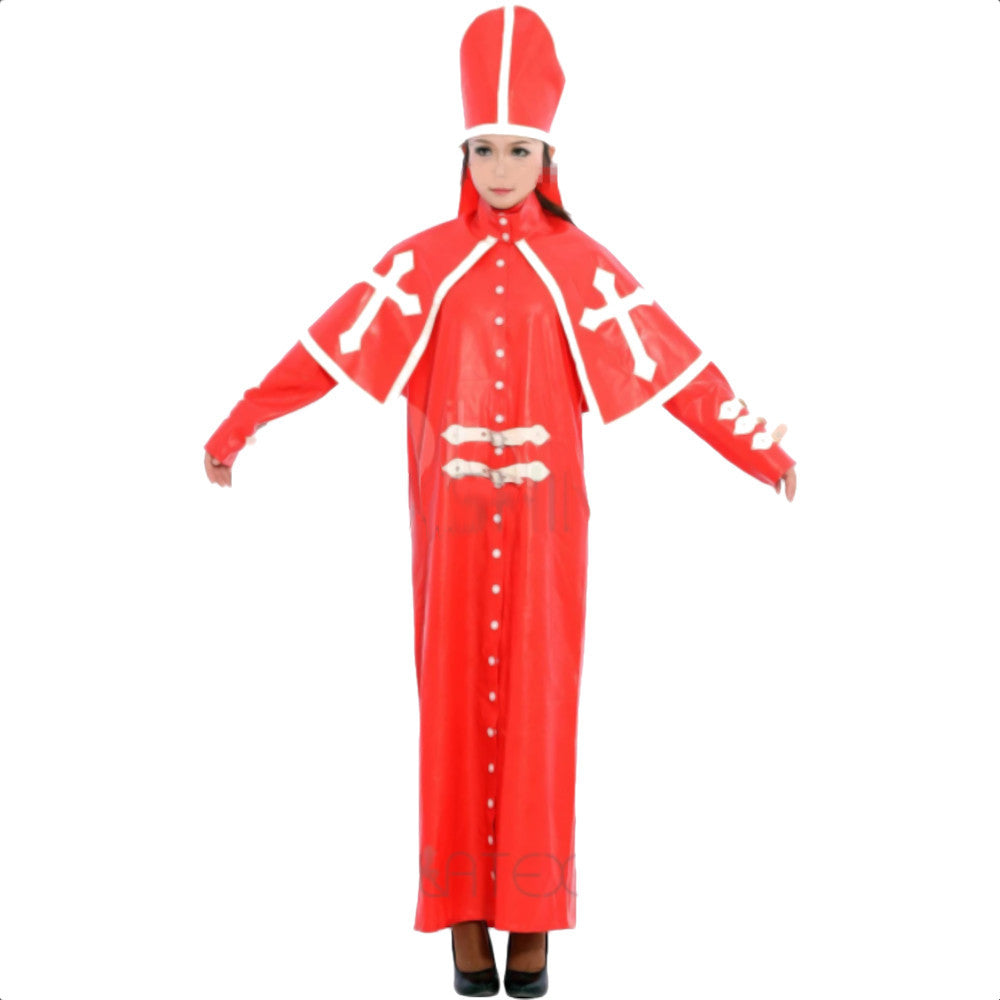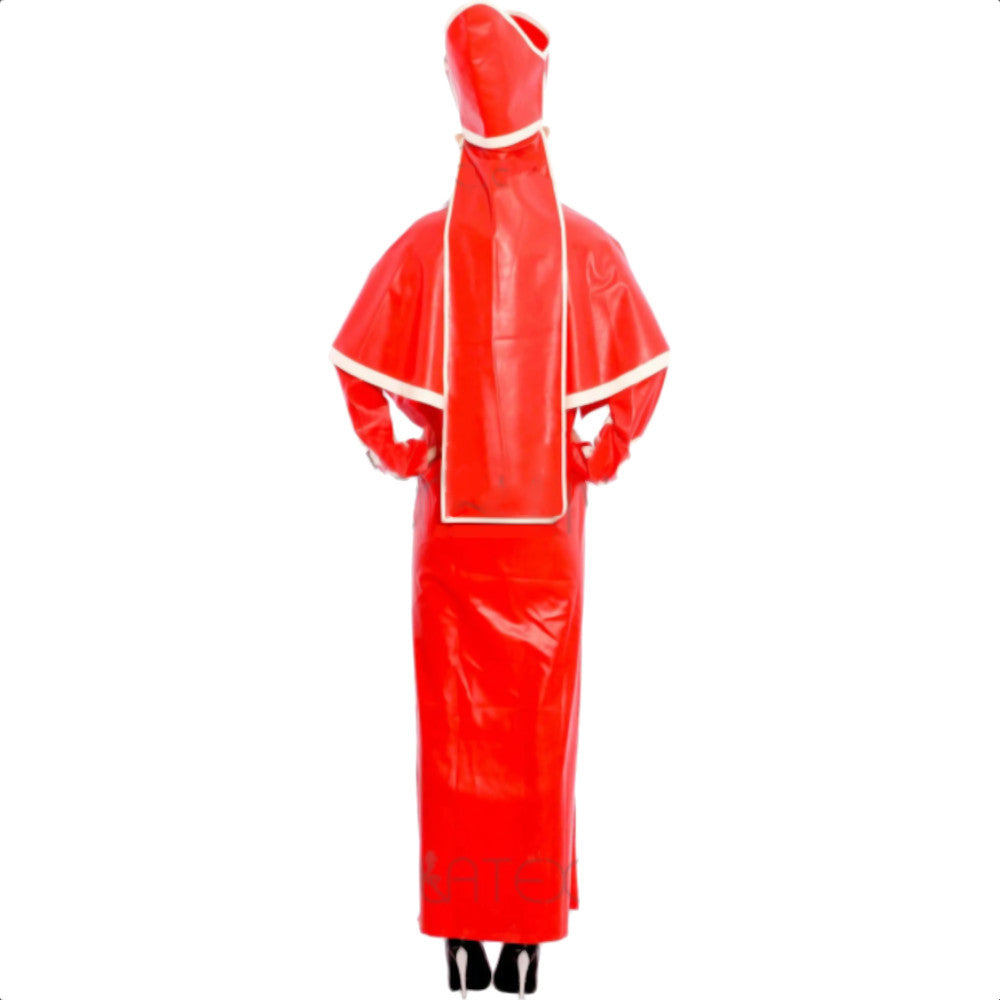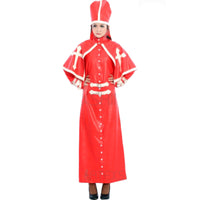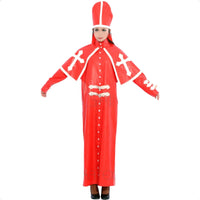 There's something about nuns that make them so appealing to men. Though they may not show their skin, some guys couldn't control their urges once they see a nun. And that's also why many art film stories revolve around nuns as the protagonist.

If you'd like to be a naughty nun like the one you see in porn videos, then this Modest Latex Nun Costume will turn you into that kind of not-so-holy sister. This costume is made of latex but is not skin-tight. For this reason, this outfit is perfect for those who want to try latex clothing for the first time.

The costume has long, flowy sleeves with a big cross on both arms, covering your entire limbs. It also hides your thighs as it reaches down to your ankles. It also has buttons, starting from the neck down to the hemline, making this outfit easier to wear. And lastly, it comes with a nun's hat, completing the ensemble.

To put this costume on, you need to prep your body. Though this outfit is loose, you still need to lubricate your entire body before putting it on. That's because latex is a delicate material and is prone to creasing. Applying silicone-based or water-based lube can make it less tricky to wear.

Once you're all lubed up, slip one of your arms into the sleeve and the other arm into the other sleeve, and snap the buttons. Place the hat onto your head, and…voila! You're now a naughty nun, ready to get down on your knees and please your man.

Ideal for roleplaying, this nun costume is also perfect for costume parties. Pair it with boots and swipe bold red lipstick on your lips, and you'll be the star of the party!

Be a not-so-religious nun with this Modest Latex Nun Costume. It's available in an array of colors and sizes. Pick one that suits you and your hue for passion!
Specifications
| | |
| --- | --- |
| Color | Red, Black, Blue, Sky Blue, Purple, White |
| Material | Latex |
| Sizes | XS, S, M, L, XL, XXL - Refer to the size chart below |
| Recommended for | Women |
| Washing Tips and General Instructions | Handwash in warm water without soap or detergent. Leave it to dry flat and dust with talc. Do not tumble dry. Do not iron. Do not dry clean. |
Sizing Guide