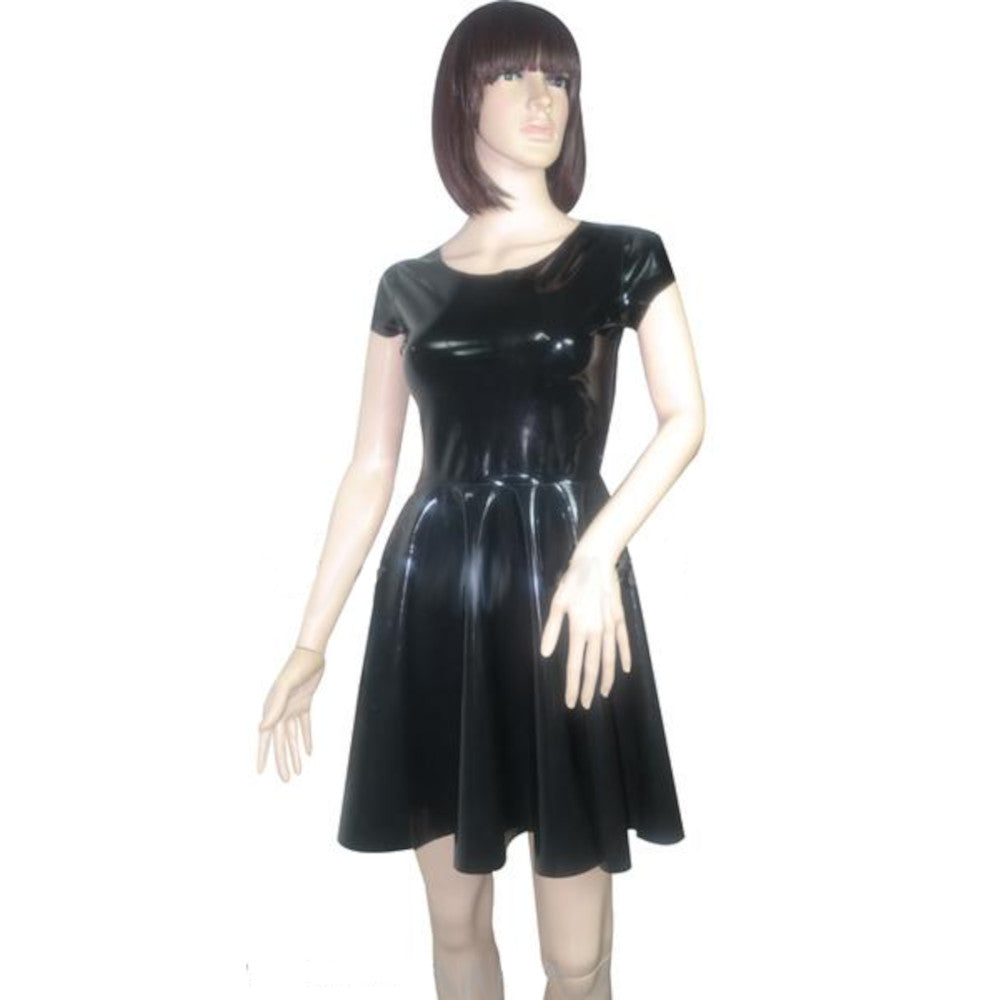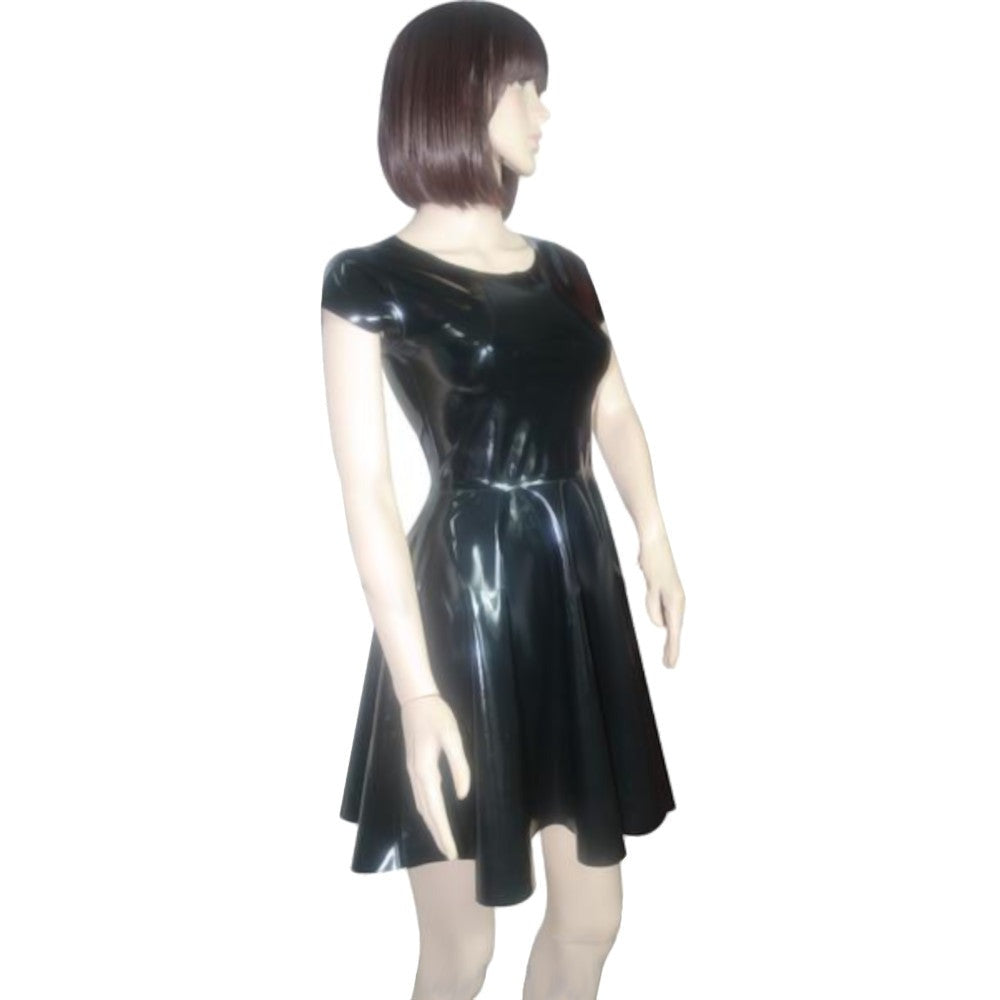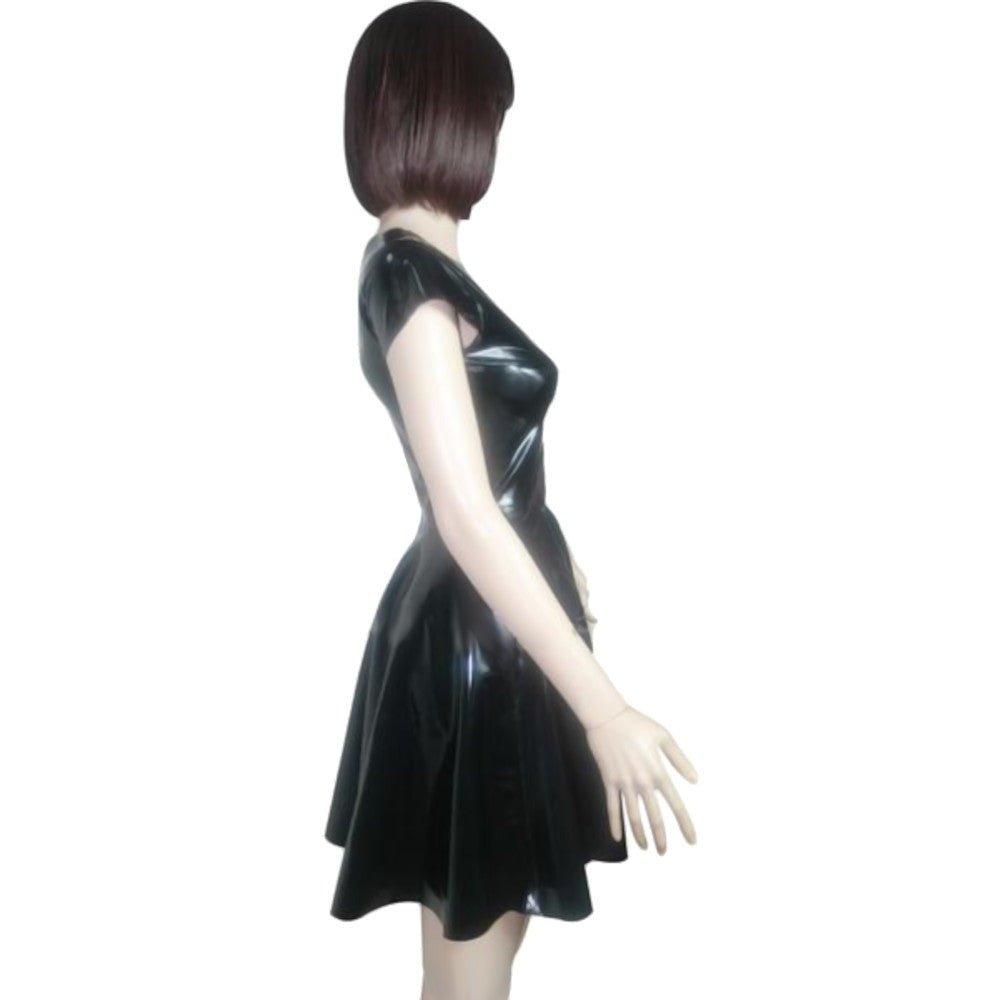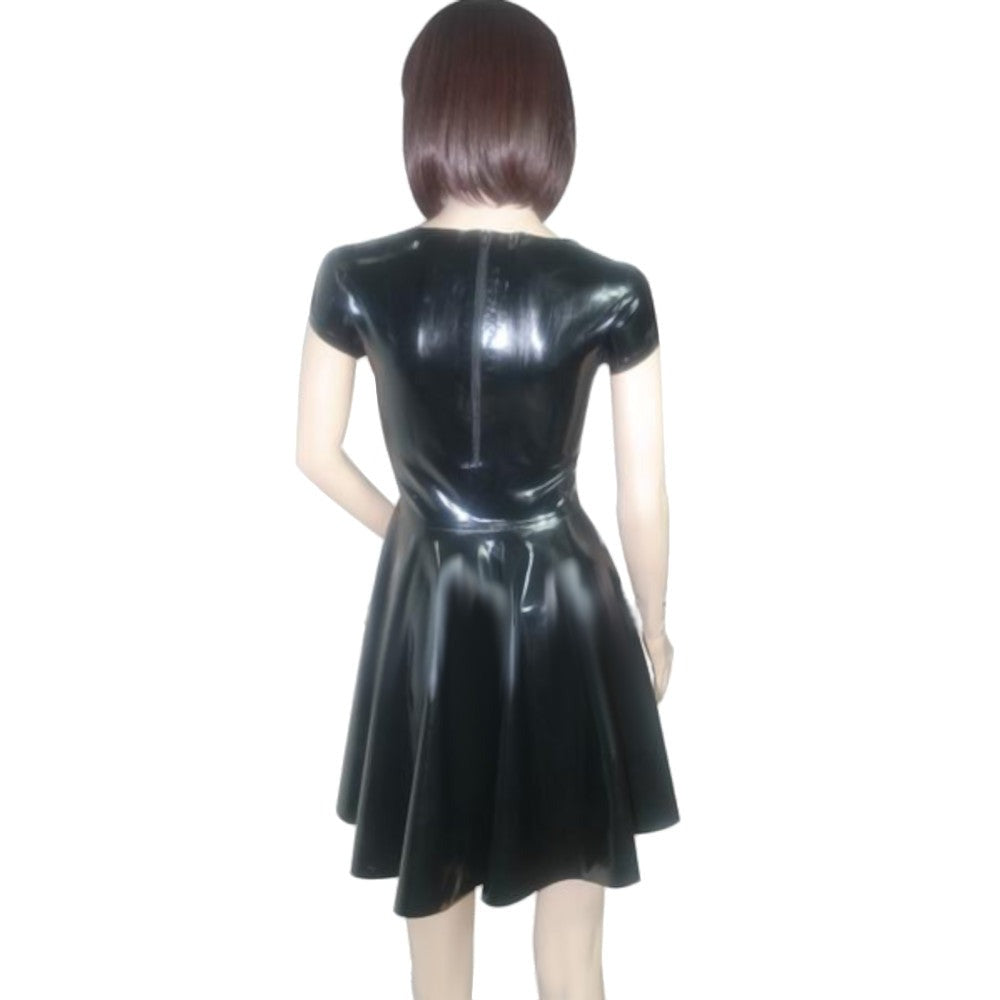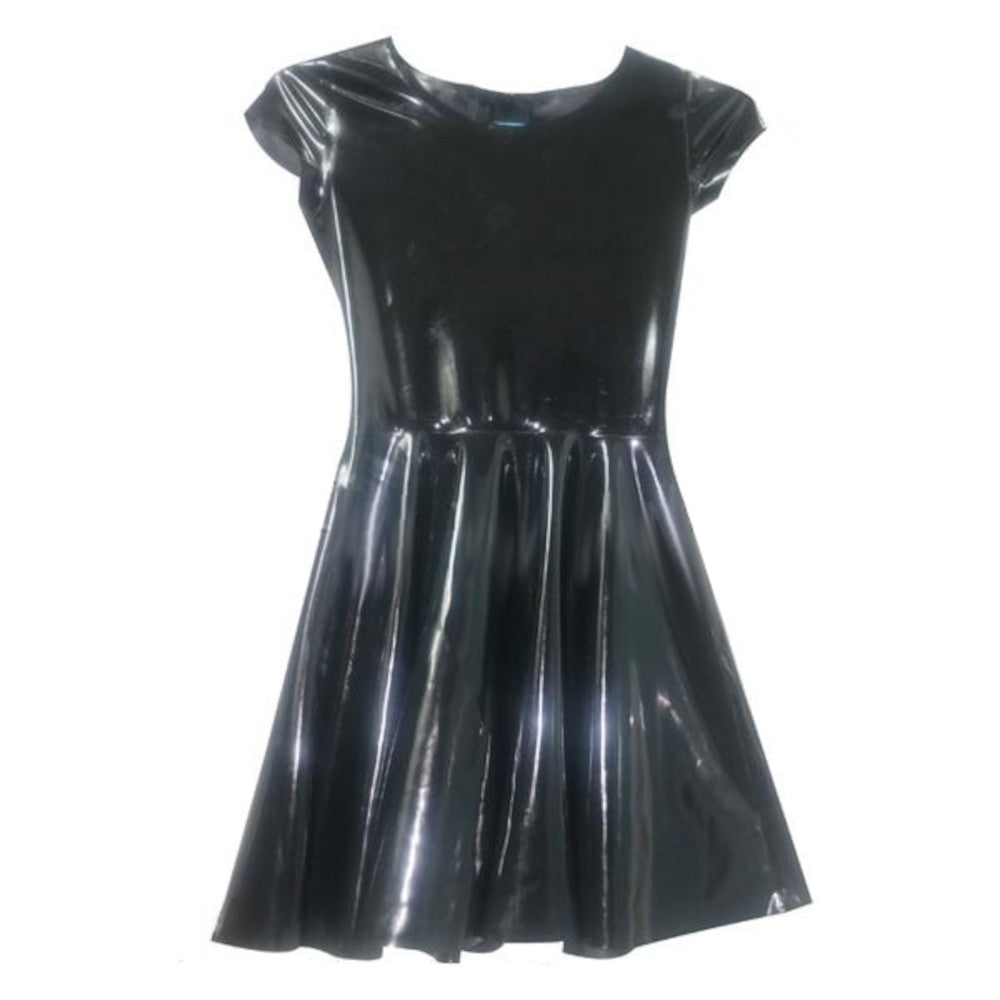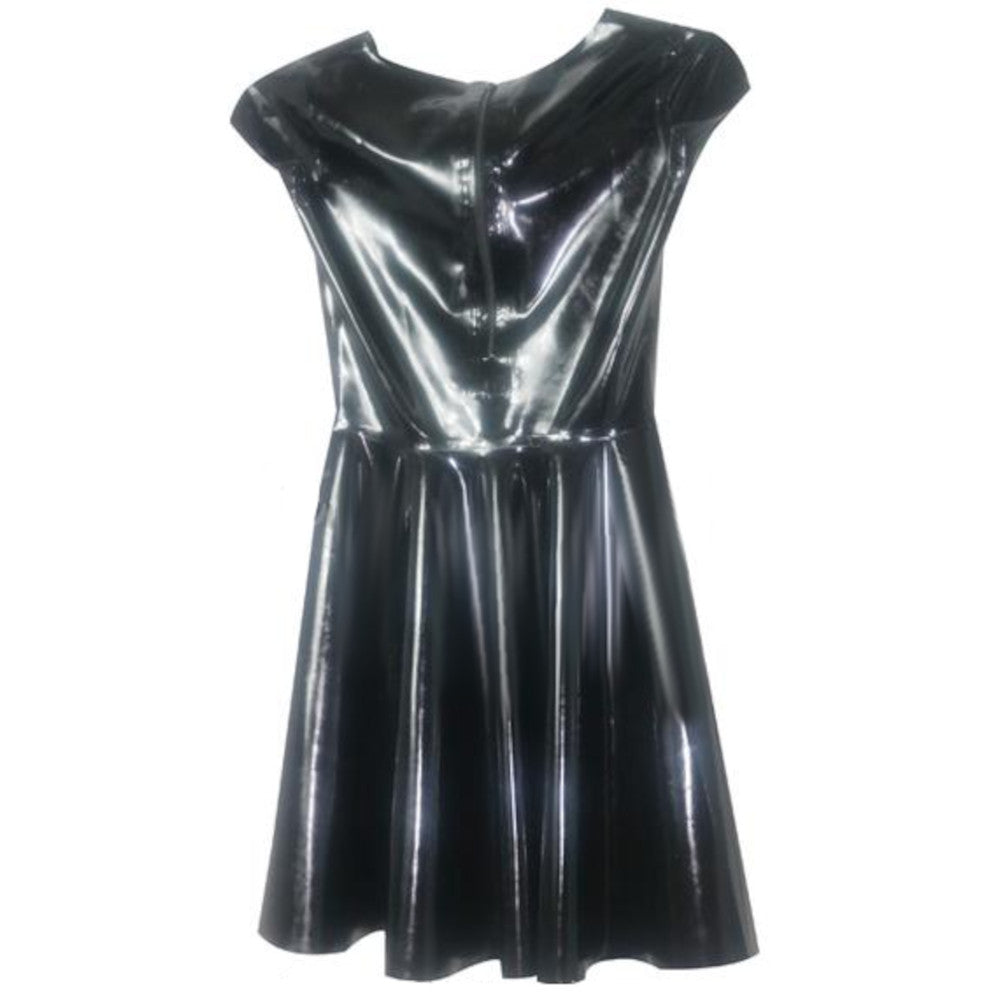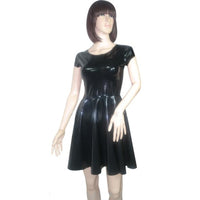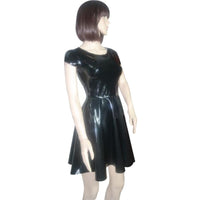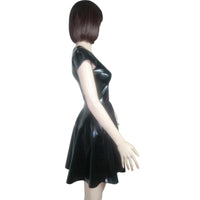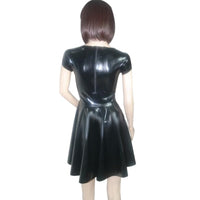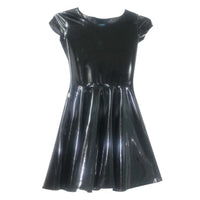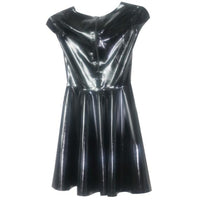 Lovely Latex Skater Dress
You were daddy's little girl for years, but you've outgrown your fondness for dolls and cute toys. Nowadays, nothing else excites you other than the sight of a sweaty, sculpted, naked body. Say goodbye to your childhood favorites and wear something that will make you look seductive and sumptuous. This Lovely Latex Skater Dress will help you send a message that you're no longer a damsel in distress.

Gone are the days when Barbie and Ken are the only suggestive toys that you own. Now that you're a grown woman, you find pleasure in toys that vibrate, thrust, or heat up. And because you are now a feisty queen, you don't settle for feeble and soft materials. You only wear clothes with material that is as strong as your personality, like this Lovely Latex Skater Dress.

This casual outfit has a round neckline and short sleeves. The skirt gradually flares from the waistline, giving your a more glamorous look as you move or sway around. You can wear this dress with almost any footwear of your choosing. A pair of high-heeled tall boots, stilettos, or even sneakers - you can never go out of style. It matches lots of accessories too, like a belt, collar, necklace, and even a harness. You can look sweet and tempting at the same time.

And because of this dress's exquisite design and versatility, you might end up wearing it more often than you plan. But as durable as latex can be, you still need to take good care of your latex clothes to make them look as good as new. Handwash this dress with warm water and mild soap. This material can be sensitive to harsh chemicals, so do not use strong detergents. Heat can also ruin this beautiful dress, so do not tumble dry. You can hang it up and let it air-dry instead.

You can choose from more than a dozen of color choices. Make sure to select the right size and add it to your cart now!
Specifications
Color
Yellow, Olive Green, Orange, Red, Rink, Transparent Purple, Purple, Transparent Green, Plum Red, Apple Green, Baby Pink, Sharp Pink, Light Blue, Transparent Brown, Blue, Jade Green, Transparent Black
Material
Latex
Sizes
XS, S, M, L, XL, XXL (Refer to the size chart below for the measurements)
Recommended for
Women
Washing Tips and General Instructions
You can wash rubber garments using clean warm water.
Avoid detergents and soaps.
Always wipe away excess water with a soft towel and leave to dry flat or hang up to drip dry.
Never tumble dry, dry clean, or iron your garment.
Do not use washing powder or bleach.
Sizing Guide