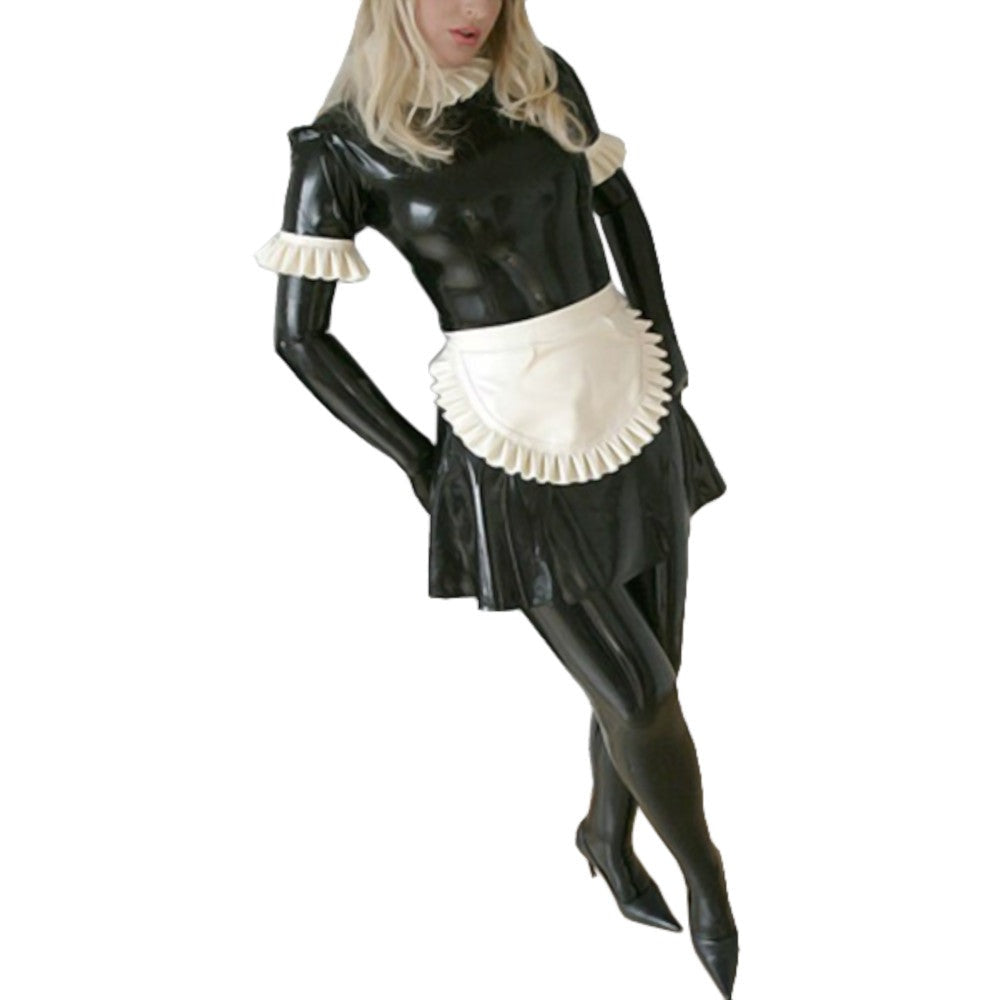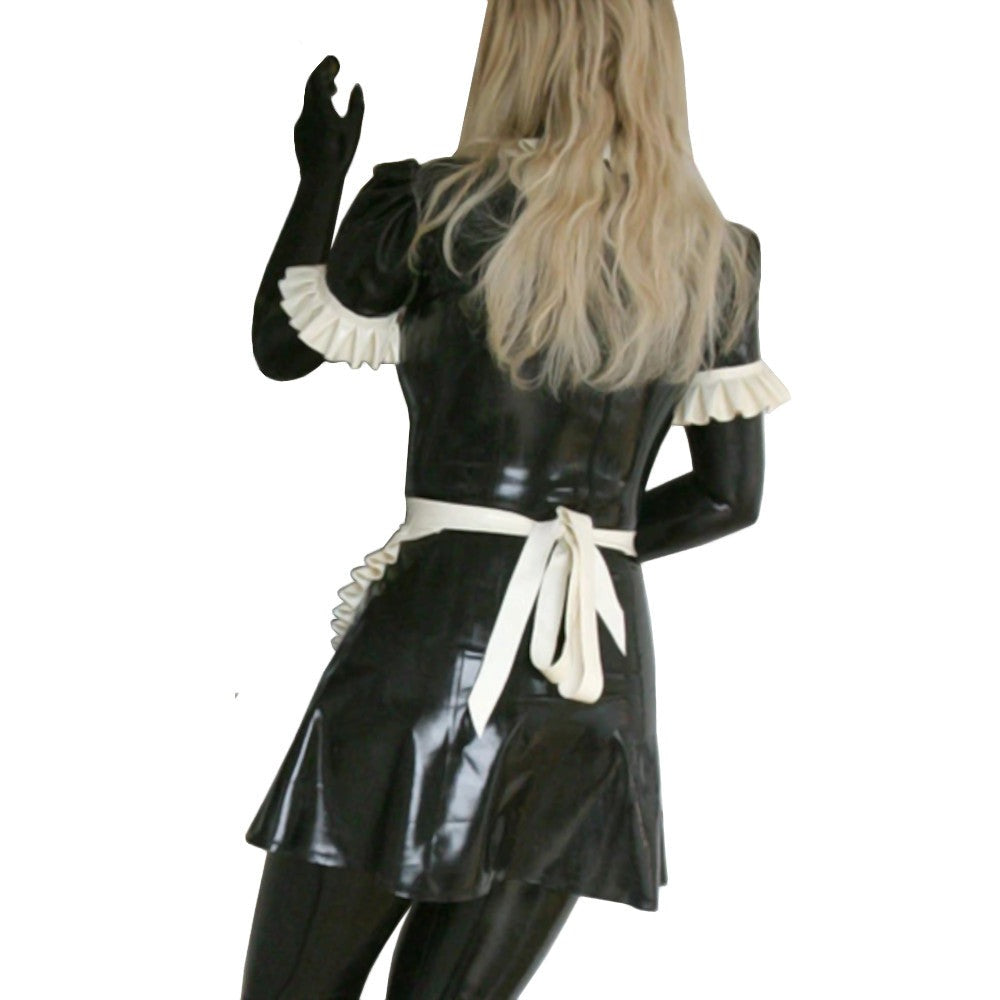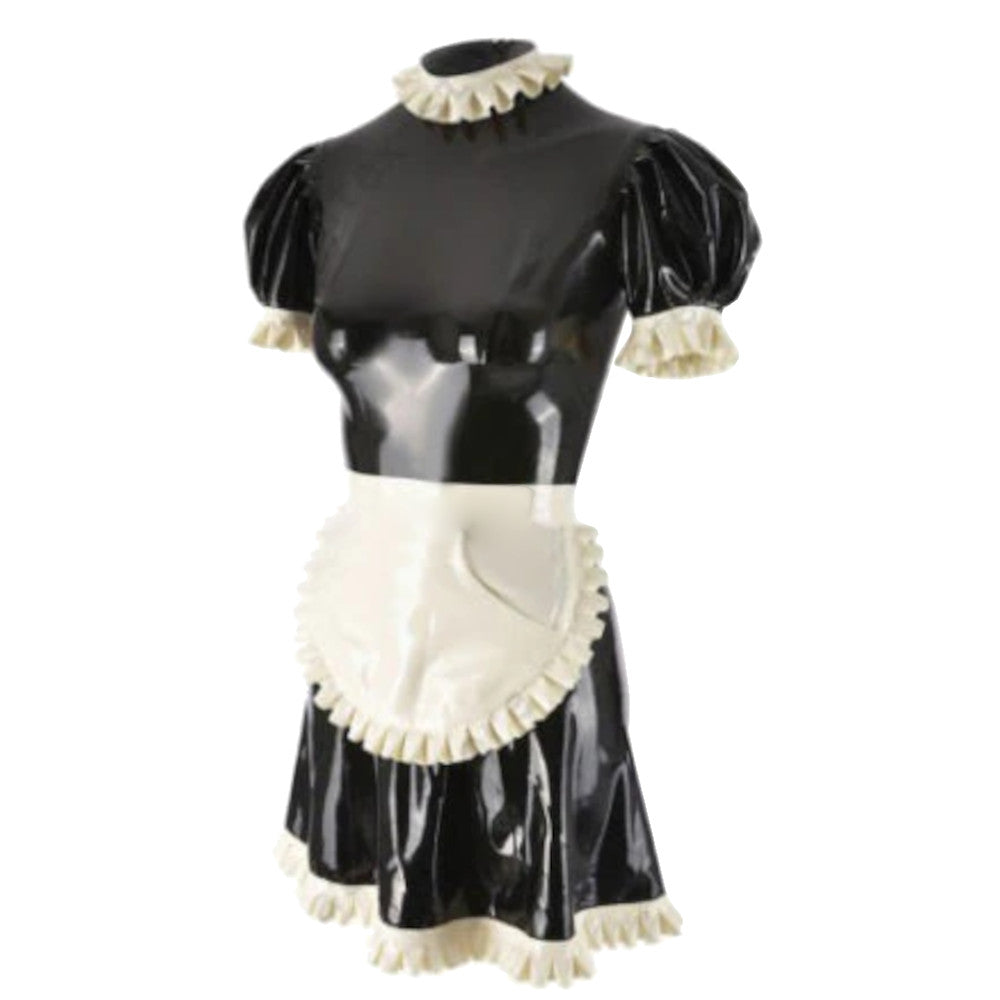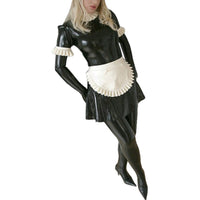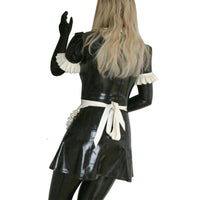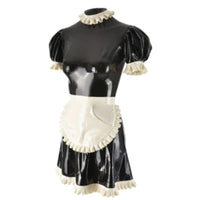 Full Body Latex Maid Outfit
Being with your partner for years now, you always look for different ways to spice things up in the bedroom. He is on the adventurous side, so you know how to tickle his mind and eyes. And so, you always bring home outrageously sexy accessories to feed his kink.

Nothing gets bolder when you play roles in your sexy time. It takes you to another level of closeness as you talk scenarios and give feedback on each other's performances. So if you are keen on bringing a new spin to your sex life, then the Full Body maid Outfit will help you achieve that!

This outfit is not your ordinary housemaid gear. It is made of high-quality latex, so you get to enjoy that sexy tightness that this material is well known for. Latex has a fantastic ability to hug all your body bulges and hide them! Yes, just like magic, this material will cinch your waist while emphasizing your ass and your breast. It acts as a corset that will give you that sultry hourglass figure you have always wanted!

Moreover, this set will let you experiment on what kind of maid you want to portray. This set includes a maid dress with white ruffled details, an apron, gloves, and a pair of latex leg stockings. Be a modest servant and wear all the coverings of this variant. Then, when you feel a bit kinky, ditch the gloves and leggings for your lover to see your limbs as you move around.

Additionally, this model has tons of colors, ranging from a sweet yellow to classic black. Make your pick well; be sure to grab your size as latex can look unattractive when it does not fit you nicely.

Feed your bedroom adventure with a stunning piece that will elevate your experience to another level. Add this Full Body maid Outfit to your purchase today!
Specifications
Color
Black, Clear, Pink, Red, Sky Blue, Blue, Green, Army Green, Lavender, White, Orange, Yellow, Purple
Material

Latex
Sizes
XS, S, M, L, XL, XXL, XXXL: Refer to the size chart below for the measurements
Recommended for
Women
Washing Tips and General Instructions
Do not use bleach
Do not iron
Hand wash in warm water

Sizing Guide