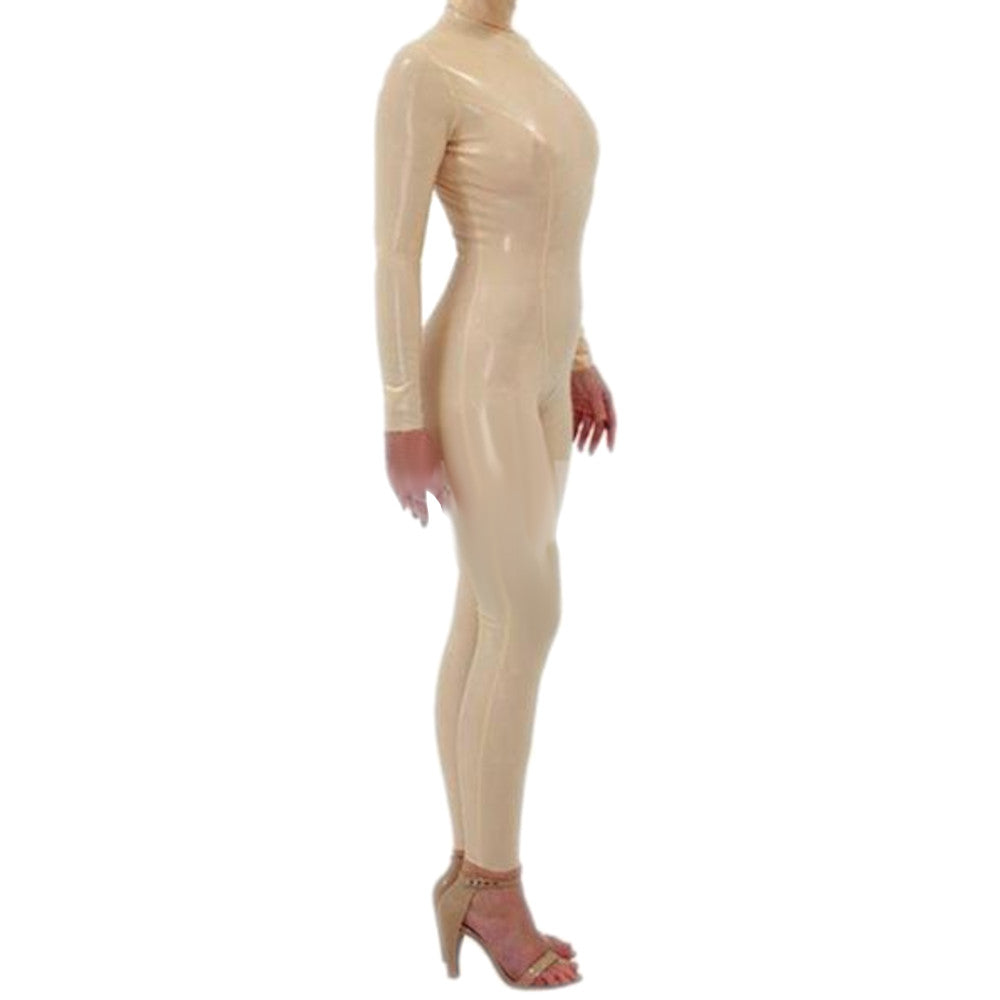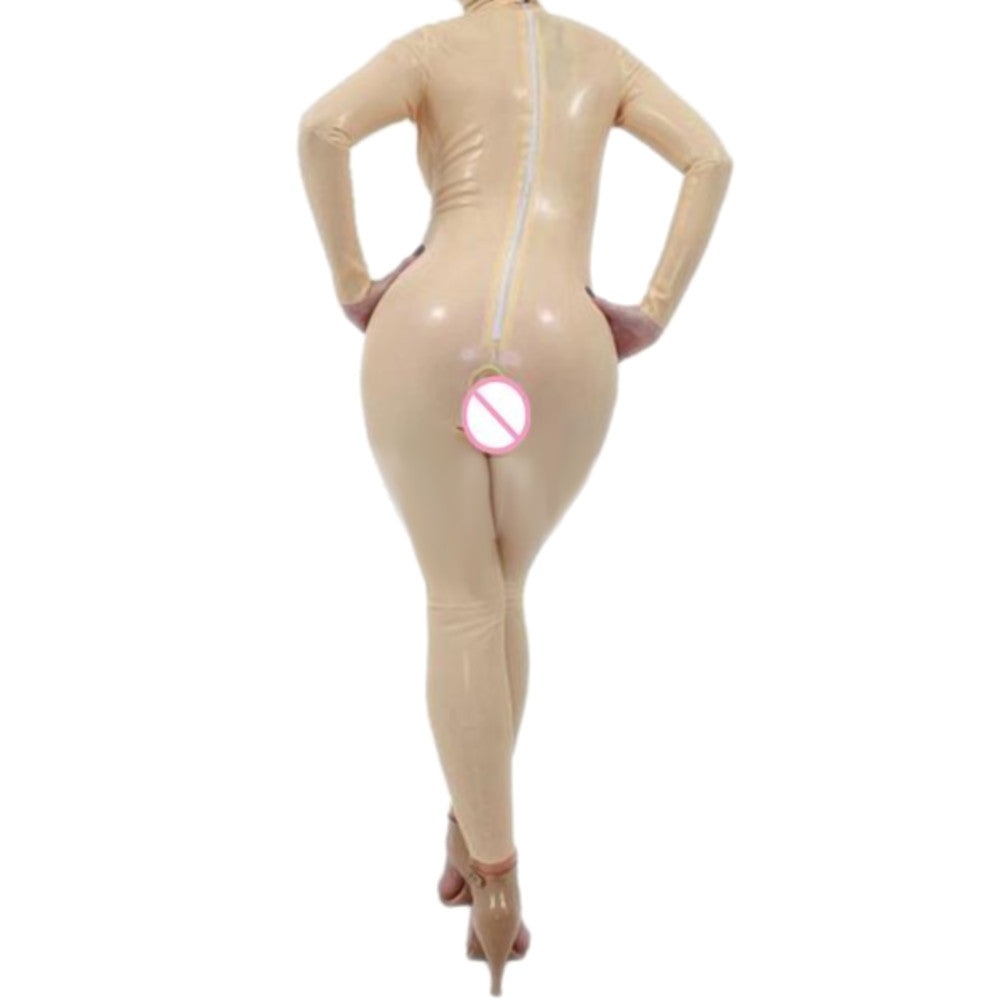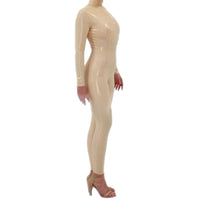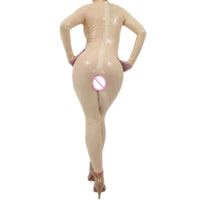 Luxurious White Latex Bodysuit
A Dom must exhaust all efforts to make sure that every session will never be routinary. And being the adventurous person that you are, you hate to admit it, but you are slowly running out of ideas to make everything interesting. But do not lose hope because there are always new things for you to try.

If you think you've already accomplished all the lewd act items in your bucket list, then think again. You can do everything again, but this time, with this special item of kink: the Luxurious White Latex Bodysuit!

This garment is unlike any other catsuit you've seen. It is made of high-quality latex and explicitly designed to satisfy your BDSM fantasies. At first glance, it looks innocent and straightforward, something that anyone would wear. You have to look closely to see the naughty stuff underneath, but more on that later.

This suit is perfect for humiliation and sensory deprivation sessions. It is available in a seductive milky white hue which you can easily pair with a latex hood to make the act more intense. This suit covers her whole body and only has openings for your partner's hands and feet. Hence, it denies her any stimulation on her major erogenous zones. It has a long zipper at the back, which grants access for your Submissive to remove the suit when your session concludes freely.

Now, here comes the best part. This catsuit comes with rectal and genital condoms so you can carry on with your sensual torture without asking your Submissive to remove this article of clothing. Brilliant idea, right?

Before making rash decisions about purchasing this product, you have to keep in mind that this suit is made of natural latex. Make sure that your partner does not have any allergic reactions to the material because it can cause serious trouble when this aspect is overlooked.

Nasty and rough is an understatement with the Luxurious White Latex Bodysuit. Get your hands on this hot item today!
Specifications
| | |
| --- | --- |
| Color | White |
| Material | Latex |
| Sizes | XS, S, M, L, XL, XXL- Refer to the size chart below for the measurements |
| Recommended for | Women |
| Washing Tips and General Instructions | Wash in clean warm water with no detergent or soap. Do not dry clean or iron. Lightly dust talc before putting it away. |
Sizing Guide