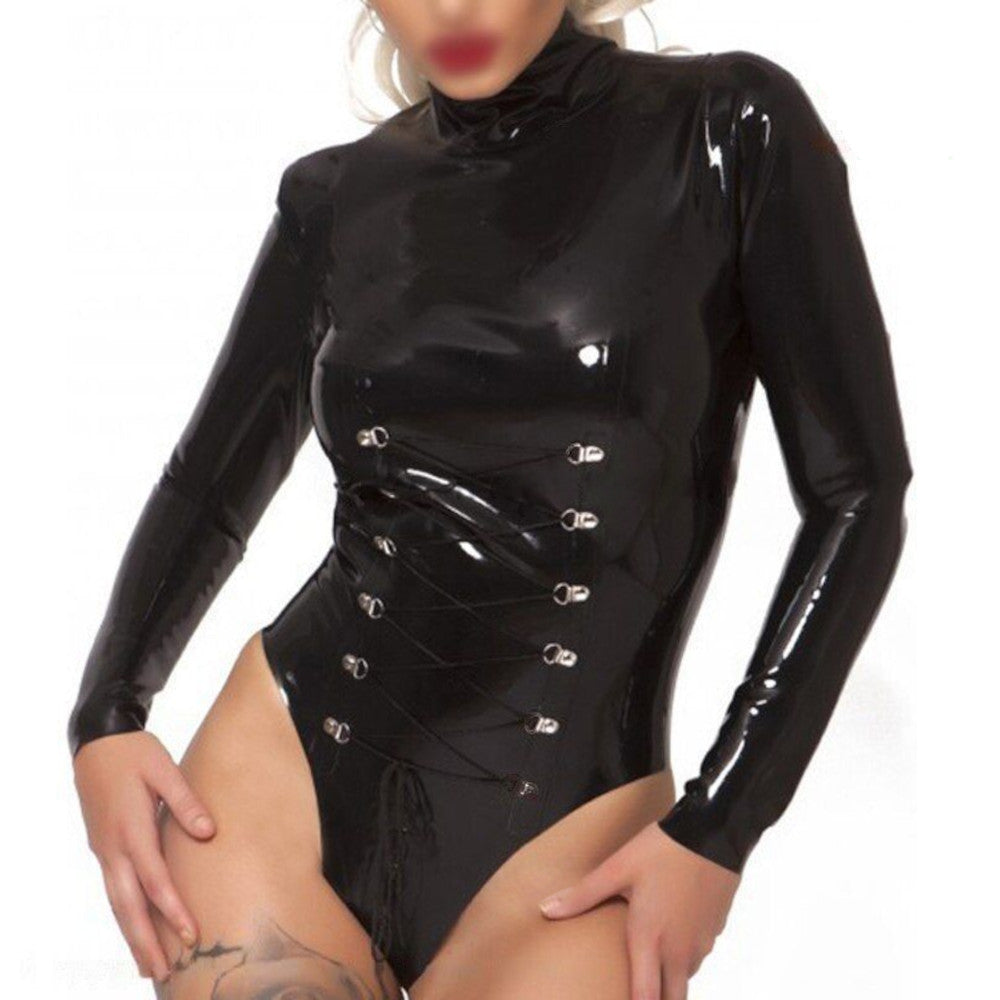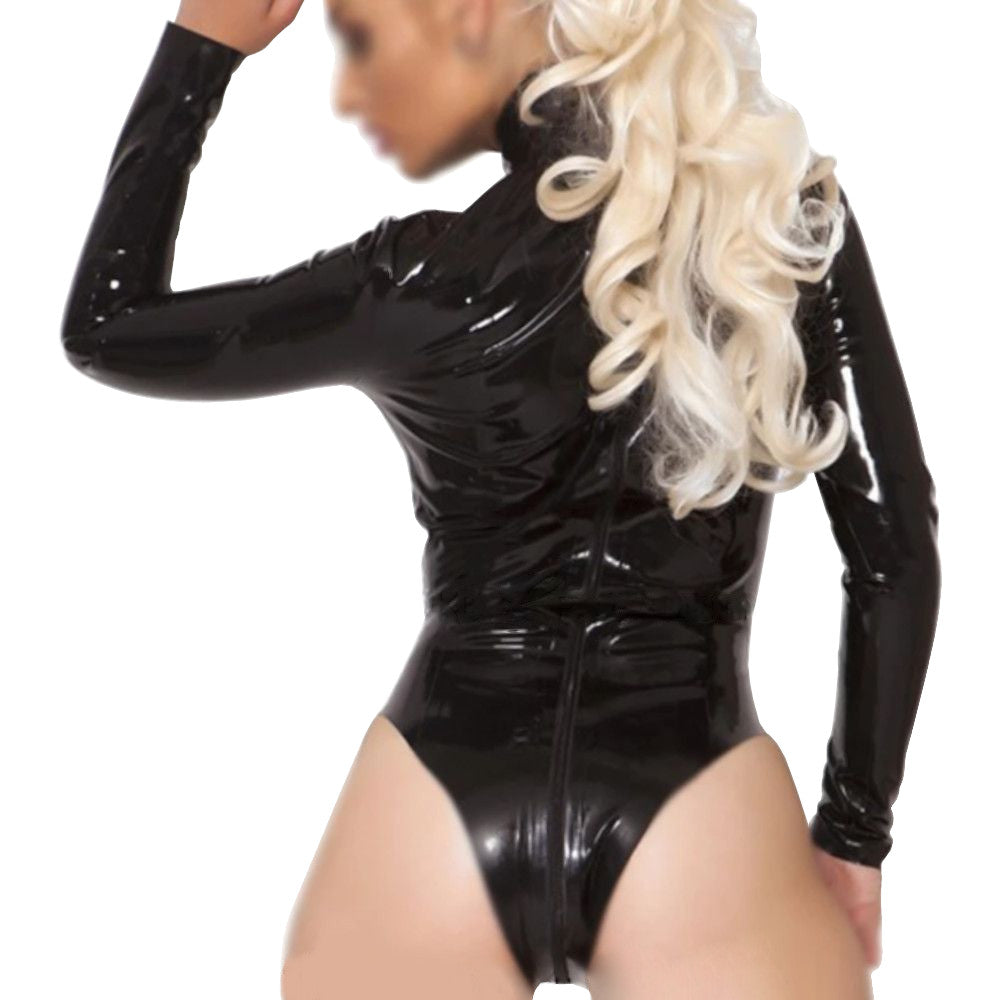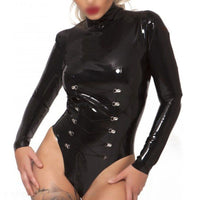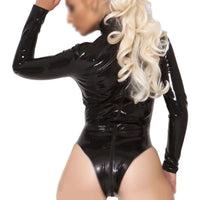 Full Sleeve Sexy Latex Suit
You want to experience total restraint by giving your body the tight grip that it needs. At the same time, you also want an outfit that will make it more attractive and seductive. Is this even possible? Yes! Such sex gear does exist!

If it's a snug-fitting yet sexy-looking outfit that you are looking for, the Full Sleeve Sexy Latex Suit will cater to your need!

Now, where is the restraining part here? Well, with its skin-tight fit, may Heavens bless you if you can move your arms as freely as you want. You might be able to spread your legs as you require, but not your upper limbs, for sure! It's a high-cut, full-sleeve leotard to stress your hips and thighs as you wear it. It's made of 100% pure latex, making it super smooth, glossy, stretchable, and elastic. It may look like it has a thin fabric, but boy, its tensile strength is so high, you can bet it won't tear anytime! And what a pleasant surprise! If you are not happy with its fit yet, you can still tighten it by pulling the lace intertwined in a corset-like fastening system in its facade.

Whatever body type you have, you can have your stunning suit. You're guaranteed to get your preferred leotard as it comes in 17 vibrant color variants, all of which come in six different sizes, from XS to XXL. Measure your body dimensions and compare them on the table below to get your exact size.

It might be intimidating to wear given its tight fit, but you will not struggle wearing it. You only need to apply fine talc powder onto your skin before putting it on—that will make everything more seamless and smooth.

This latex suit is quite delicate to clean; make sure to follow the correct procedures in upkeeping it. General cleaning techniques are on the table, too, for guidance.

Use it for sex plays where you can match it with straitjackets, masks, hoods, whips, and chains. You can also boast it off during fashion weeks, or events, or cosplays. Match it with your sex pants and skirts, and you'll dominate the crowd for sure. Get yours now!
Specifications
Color
Black, Blue, Red, White, Purple, Pink, Green
Material
Latex
Sizes
XS, S, M, L, XL, XXL: Refer to the size chart below for the measurements
Recommended for
Women
Washing Tips and General Instructions

Hand wash only.
Do not iron.
Do not use chlorine-based solution.
Use latex-friendly cleaner.
Sizing Guide