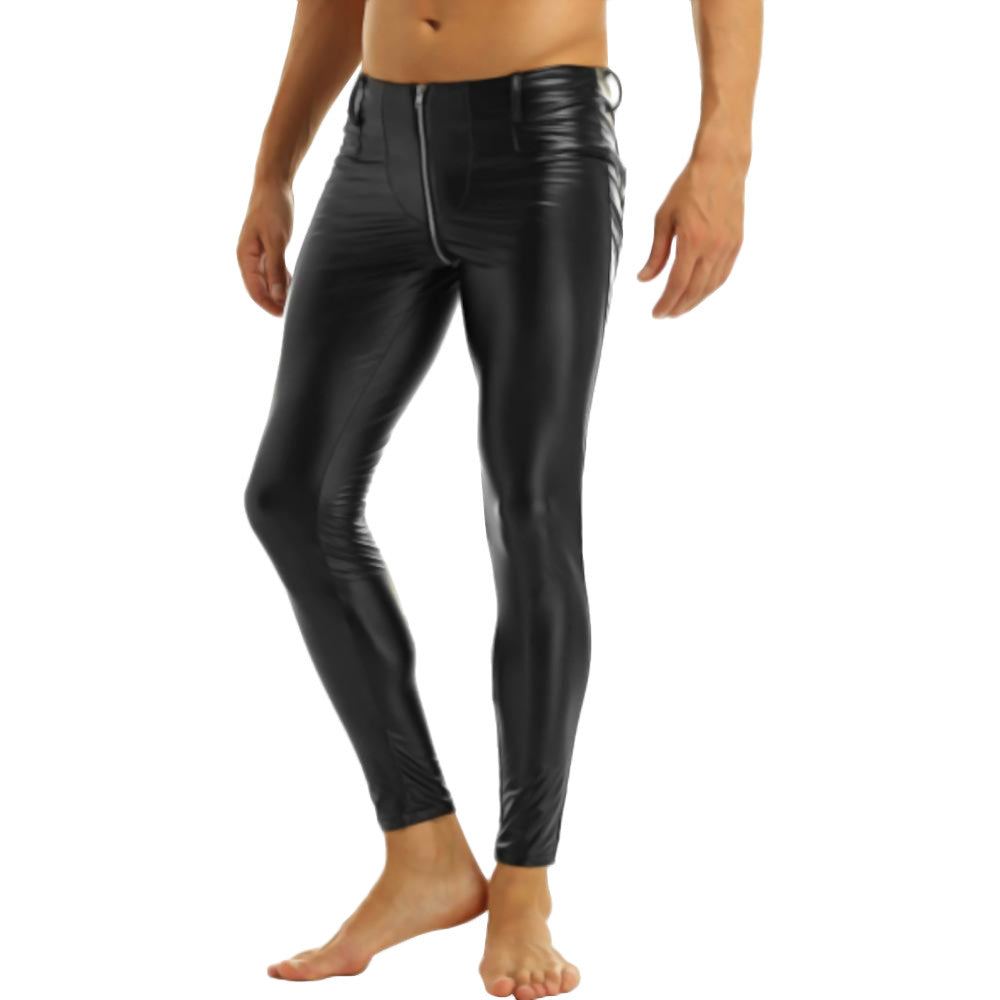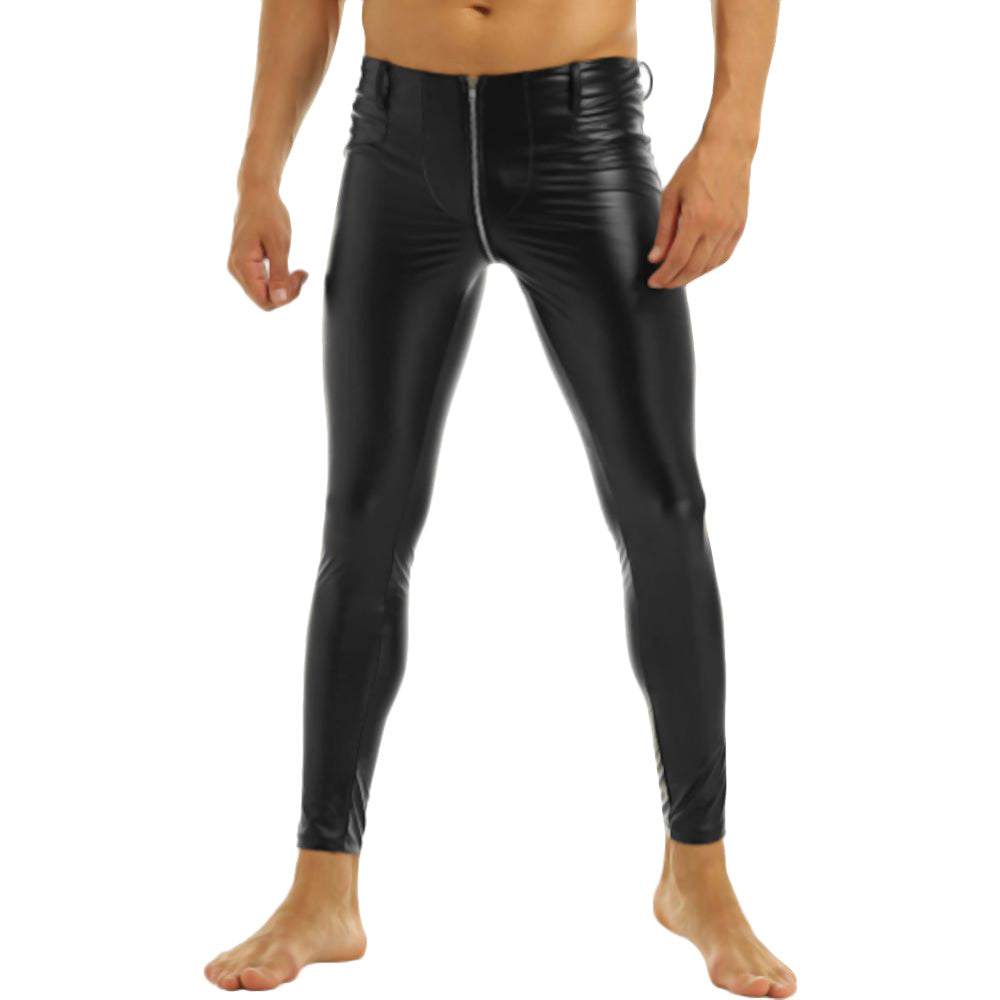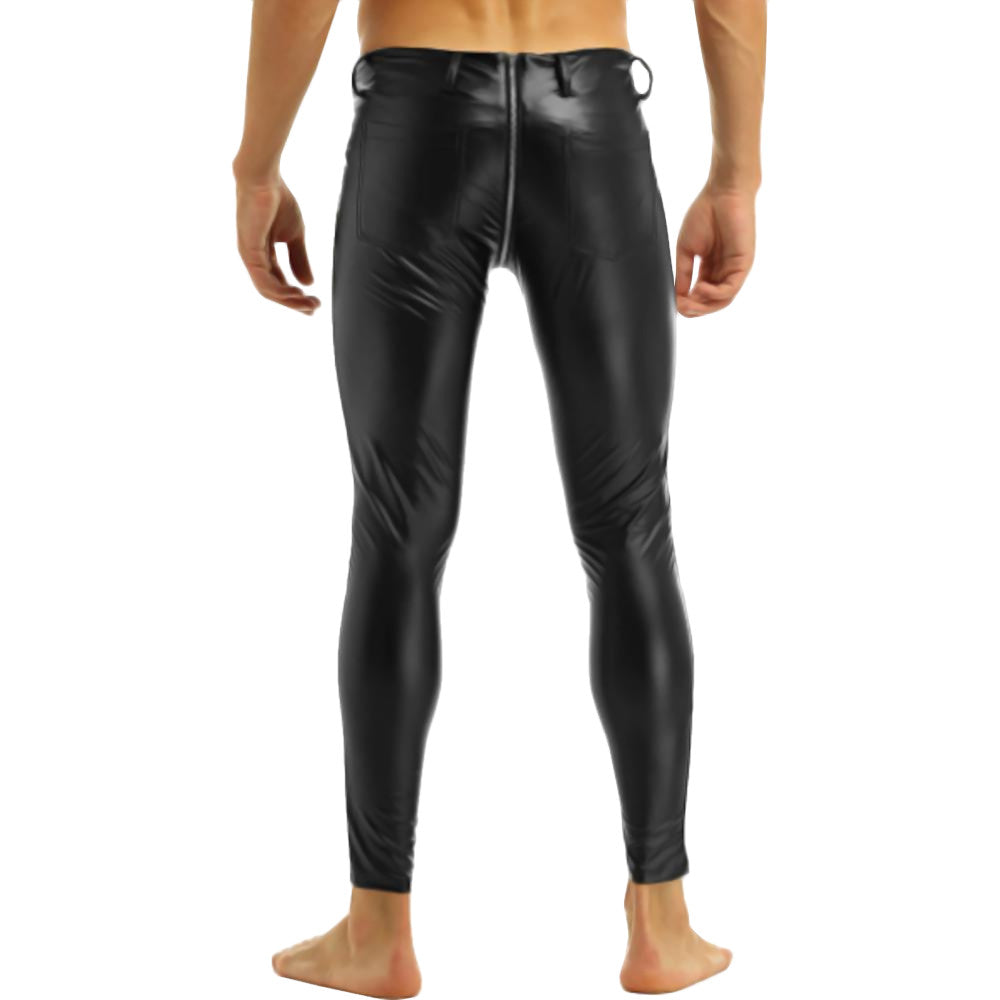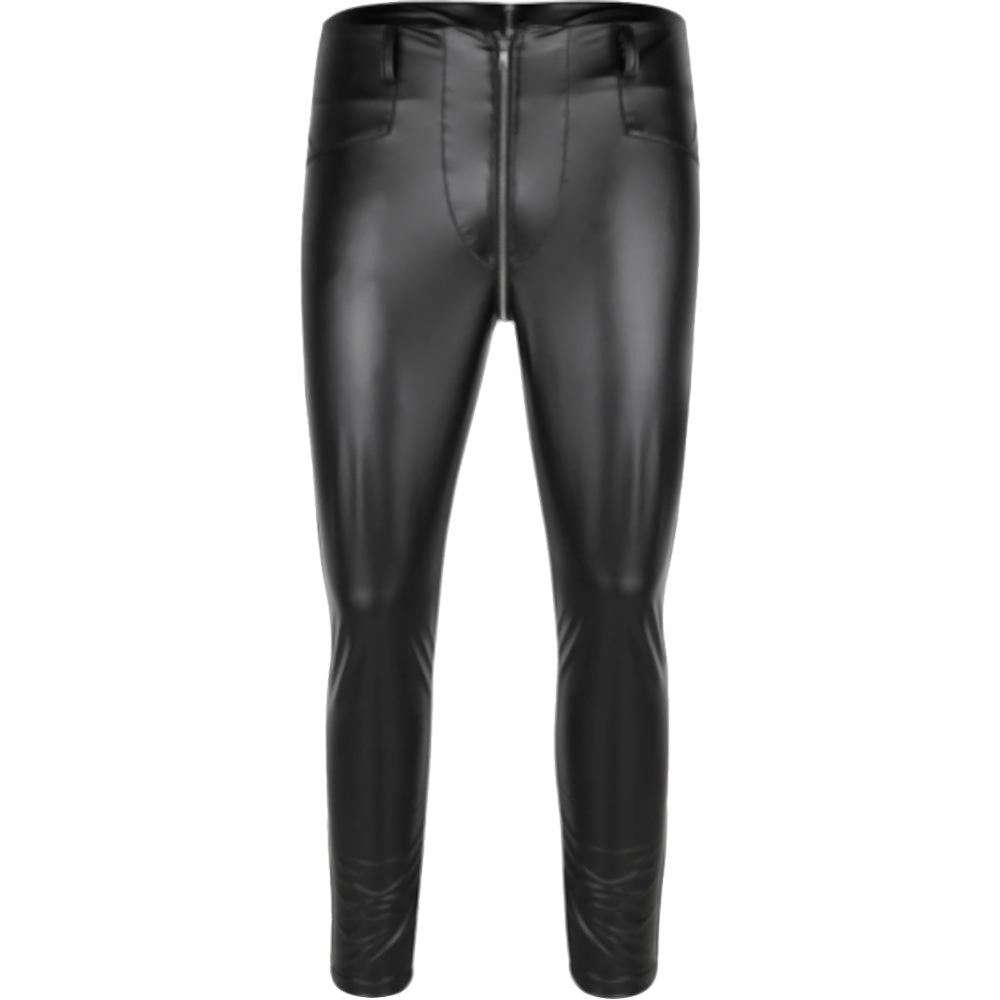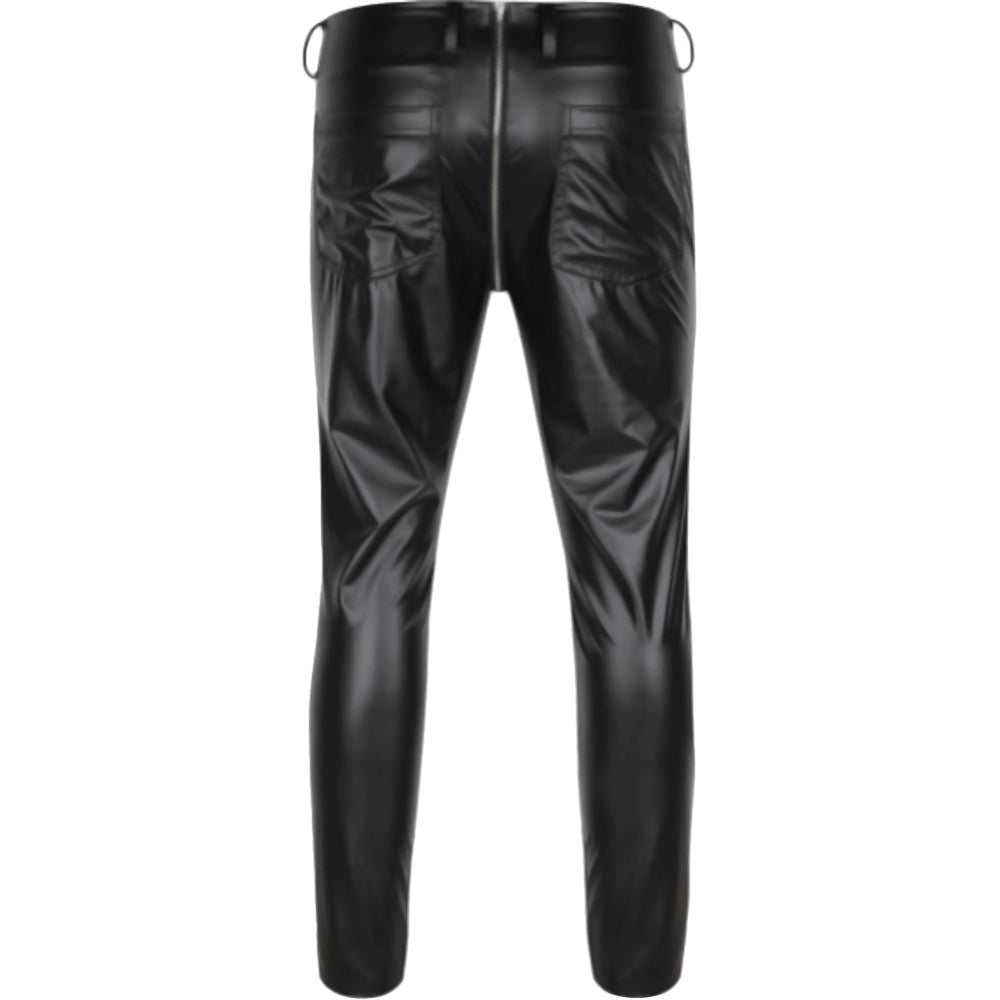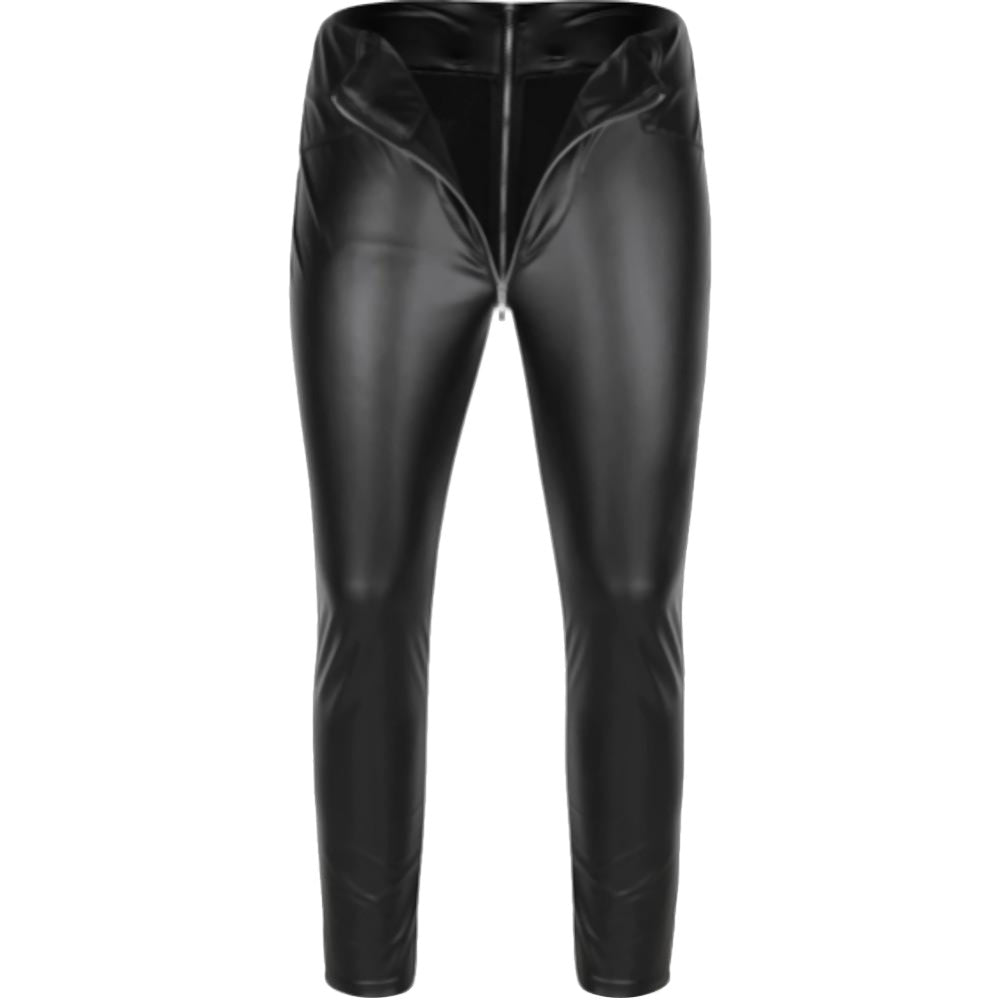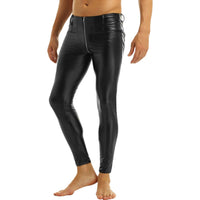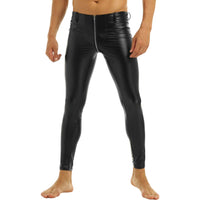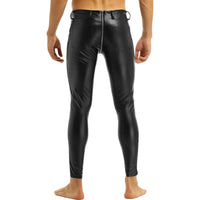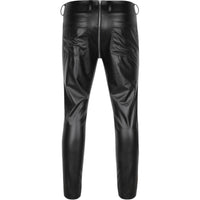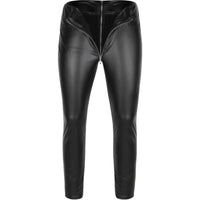 Zippered Crotch Men's Vinyl Pants
Denim jeans may be comfortable, but they are boring. If you're looking for an outfit that can grab anyone's attention, then look no further than these pants! Made for men, these Zippered Crotch Men's Vinyl Pants will amp up your style, even if you're only wearing a plain, loose shirt and rubber shoes.

These pants are long, covering your butt and legs. They are also tight, accentuating your sexy back and the shape and length of your thighs. And because they look like regular tight pants, these trousers have belt loops and back pockets. The only thing that makes them different from tight jeans is that the zipper is quite long. It runs from the front to the back, making them much easier to wear.

A garment made of vinyl fabric, these pants are as stunning as latex clothing. They are glossy, which makes the wearer hotter than he looks. They are also flexible and stretchable, allowing you to move with ease. You won't have to deal with getting them ripped in the middle of the dance floor, at the restaurant, on the train, or at school. Best of all, these fitted trousers are delicate on the skin. They are smooth and skin-friendly, making them a perfect choice for those with severe allergies.

But since they're skintight, proper wearing of these pants is of utmost importance. To do this, you have to prepare your lower body. Apply a generous amount of water-based lube from your waist down to your calves and spread it evenly. Then, get the pants and gently put them up. Slide one leg at a time and pull and stretch the pants out. Zip them up, and you're good to go.

Available in medium, large, and extra-large, these Zippered Crotch Men's Vinyl Pants are ideal for big, beefy men. Just pick a size that fits you perfectly and add it to your cart now!
Specifications
| | |
| --- | --- |
| Color | Black |
| Material | Vinyl |
| Sizes | M, L, XL - Refer to the size chart below |
| Recommended for | Men |
| Washing Tips and General Instructions | Hand wash or machine wash at cold temperature. Hang to dry. Do not iron. |
Sizing Guide