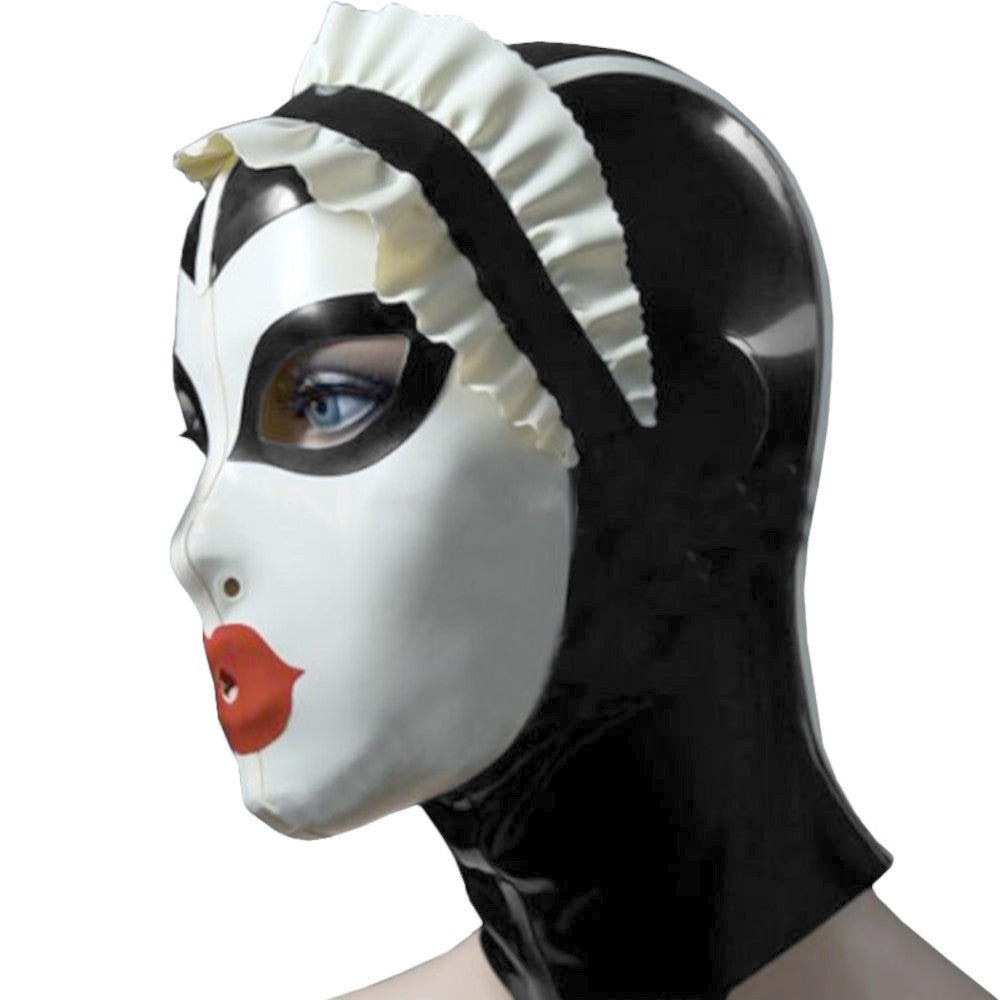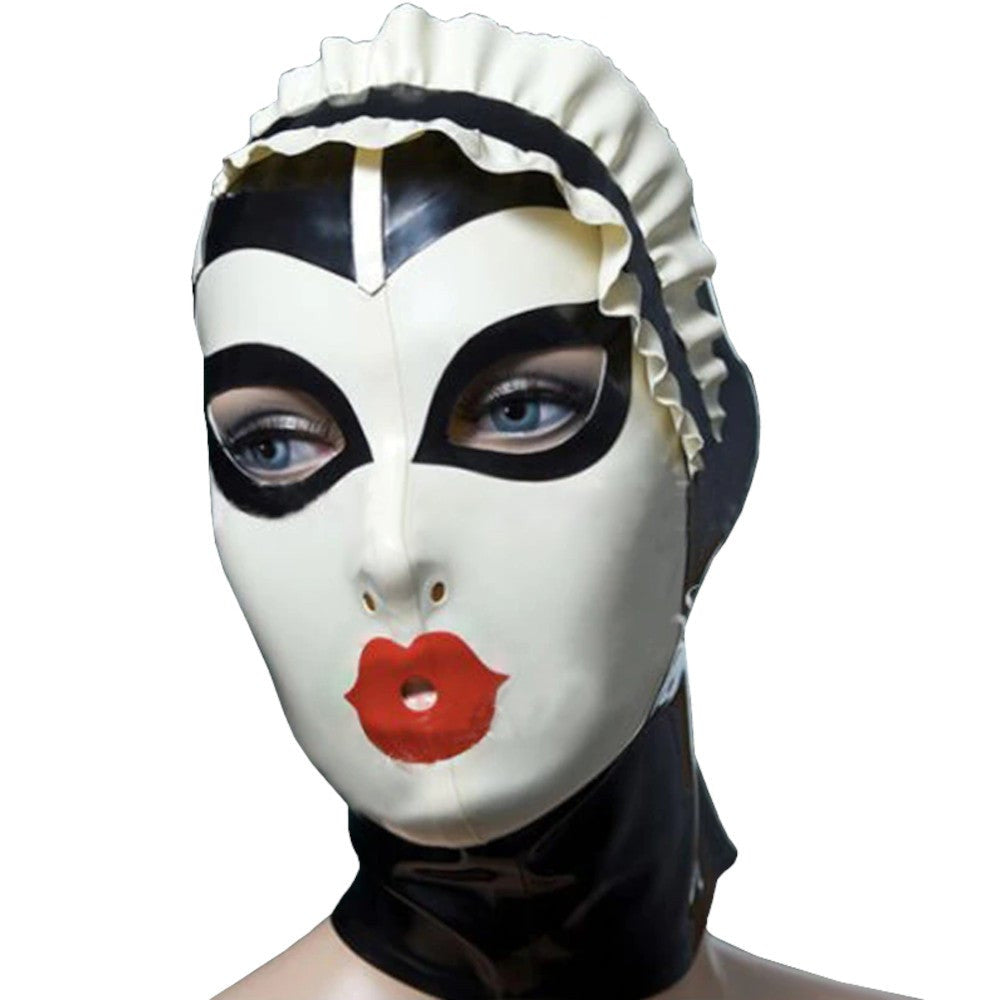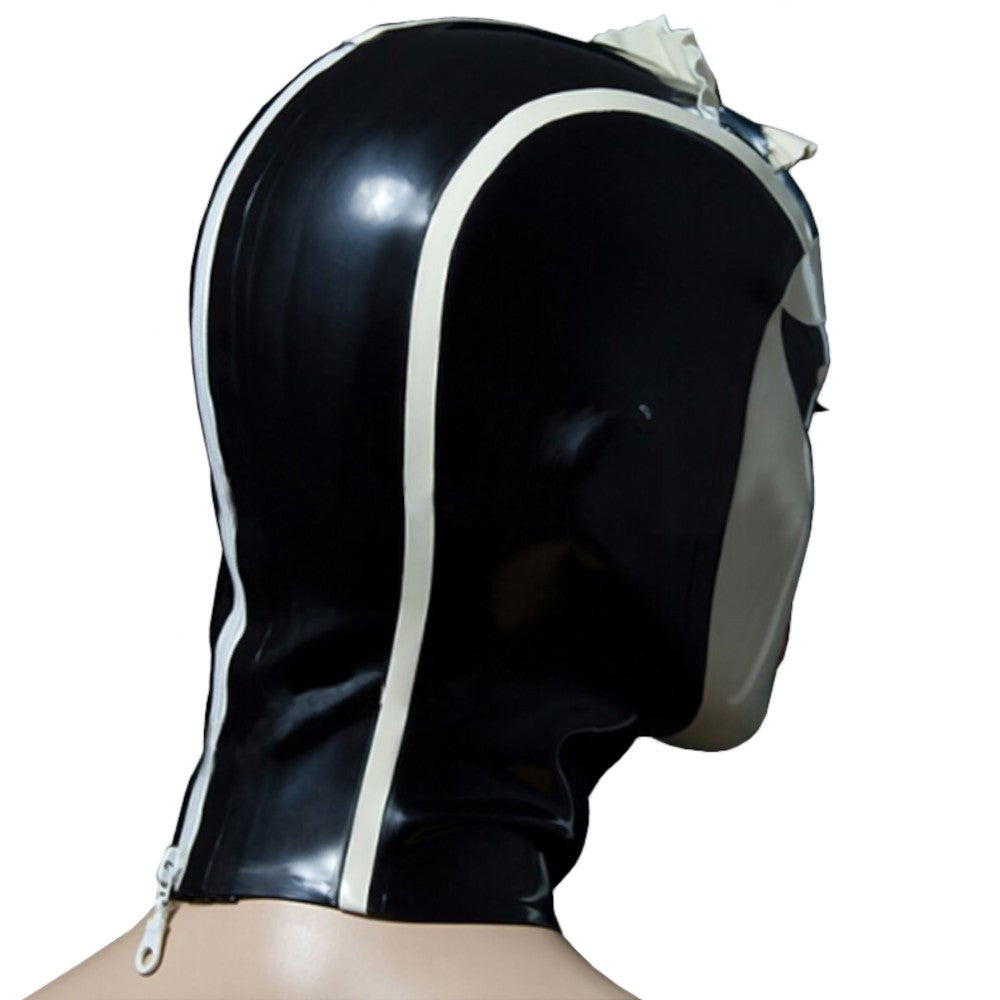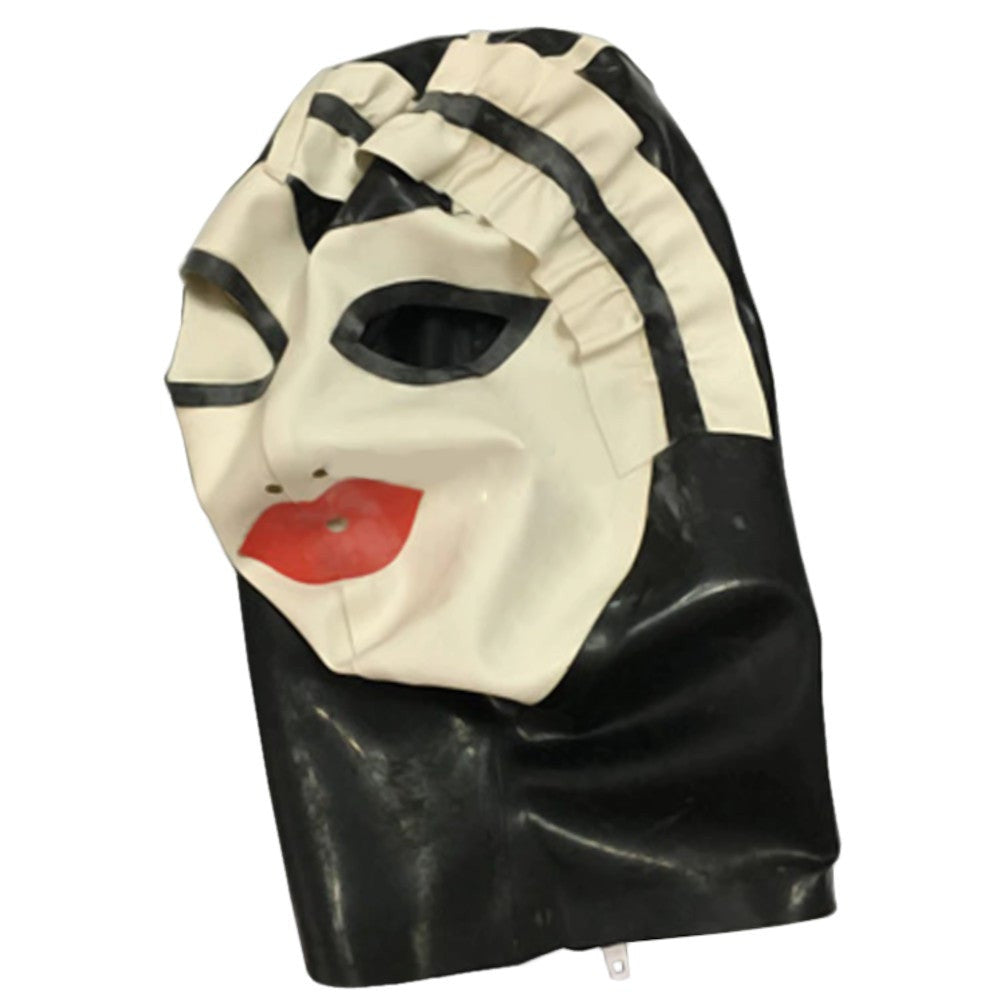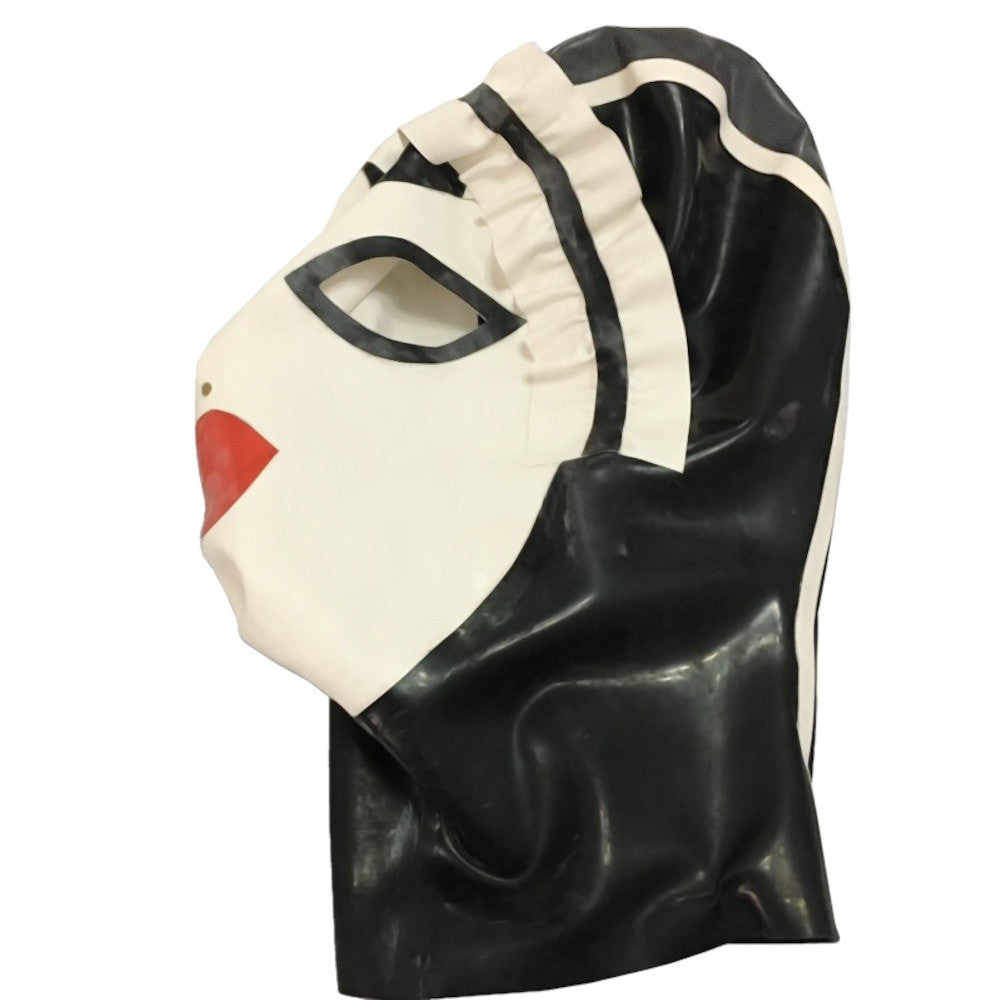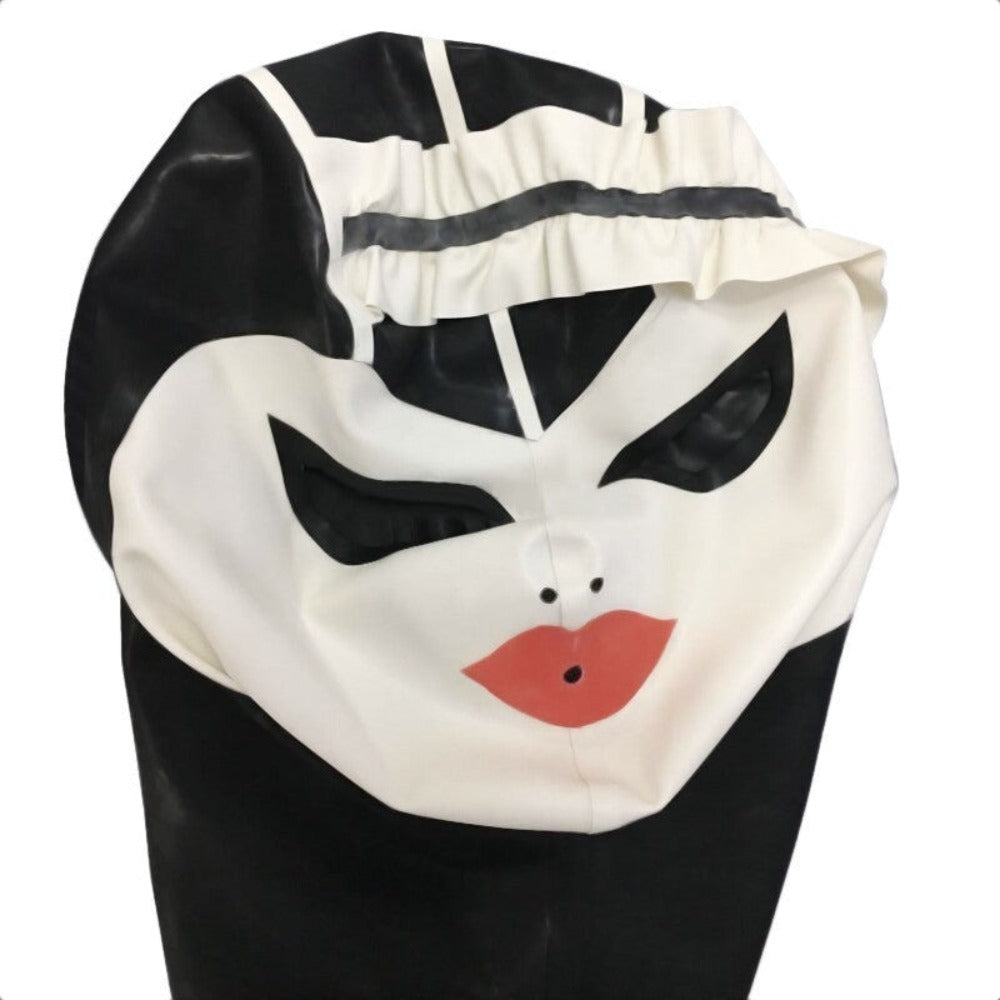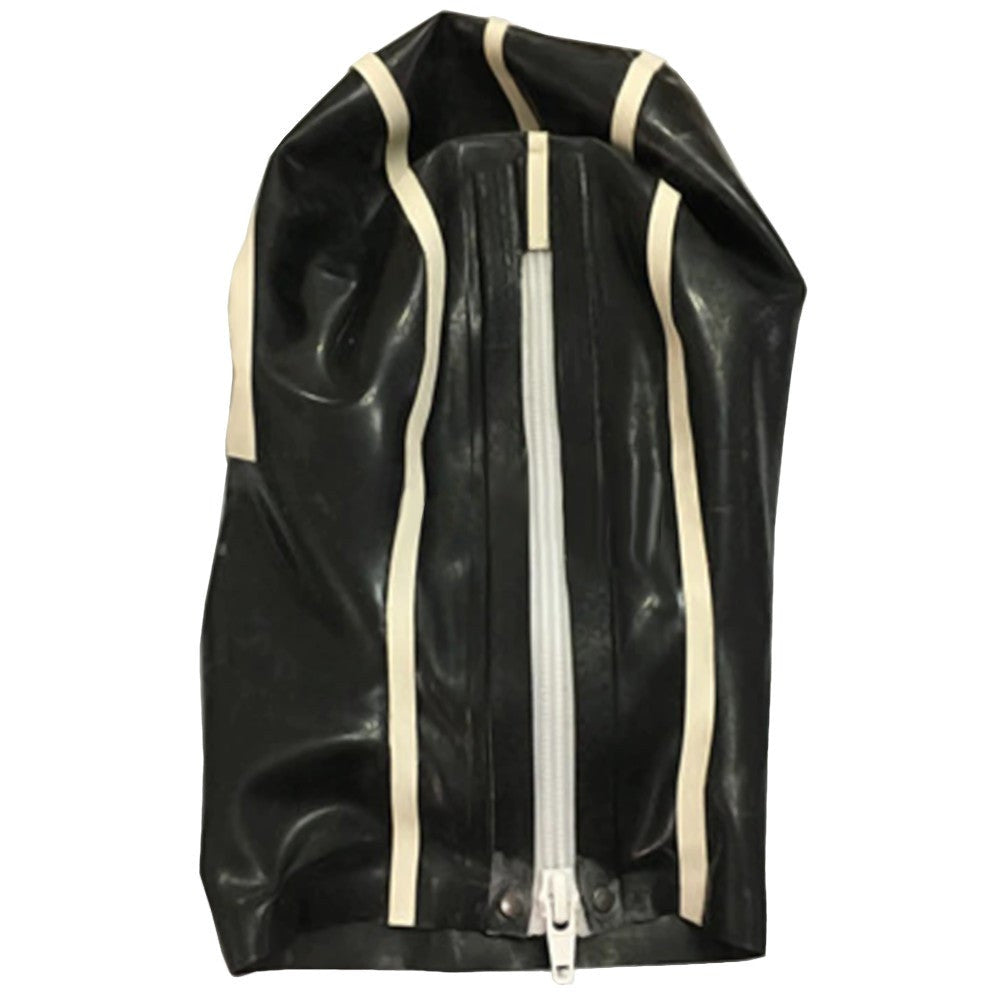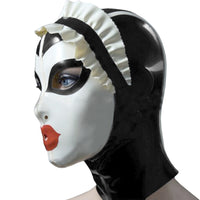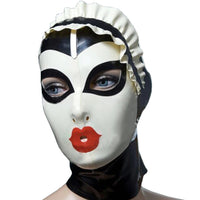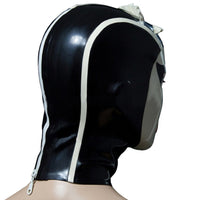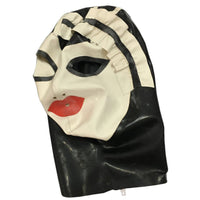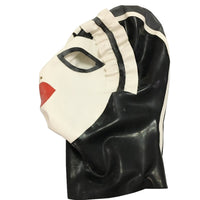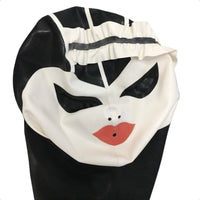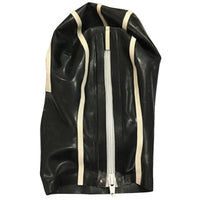 Rousing Ruffled Latex Face Mask
Seeing how your Submissive walks in and out of that latex suit like it's just a piece of cake makes you uneasy, and you're starting to question how tough you are as her Dominant. If you're still undecided about taking your Maid-Master roleplay to a hardcore level, then take this as a sign to go for it. Maybe your Sub has grown so accustomed to that maid uniform bodysuit that she's always using, but that doesn't mean you can cut her some slack. On the contrary, when such familiarity happens, it's time to introduce something new and catch her off guard.

The Rousing Ruffled Latex Face Mask is an excellent way to remind her that there's a reason why you have the upper hand in your relationship. This rubber mask takes away the best thing she can offer you aside from her body: her pretty face. You know how you're turned on with the sight of French maids, and there's no other kinky way to appease your fantasy than have your Sub wear a mask that looks like one. It has a lovely combination of black and white, with thick eyeliner circling the holes of her eyes for more definition and a crisp black hairline at the top of her head. It even has a little mobcap, just like a true maid's uniform. There's a pair of bright red lips painted on the monotonous white surface of the mask, pouting comically; thus, making humiliation an easy thing to do.

It may look as if the general objective of this mask is spicing up your favorite kinky acts like sensory deprivation and humiliation sessions, but that does not mean it neglects your Sub's safety. Aside from having holes in the eyes, it also has holes in the mouth and nostrils so that your Sub can breathe adequately. And for the ultimate ease of access, there's a zipper at the back, so you can remove this mask quickly when the need arises.

This is your chance to spank a French Maid. Purchase the Rousing Ruffled Latex Face Mask today so you can start your feisty roleplay!
Specifications
| | |
| --- | --- |
| Color | Black with White |
| Material | Latex |
| Sizes | XS, S, M, L, XL, XXL- Refer to the size chart below for the measurements |
| Recommended for | Women |
| Washing Tips and General Instructions | You can wash rubber garments on clean warm water. Avoid detergents and soaps. Always wipe away excess water with a soft towel and leave to dry flat or hang up to drip dry. Never tumble dry, dry clean or iron your garment. Do not use washing powder or bleach for washing. |
Sizing Guide