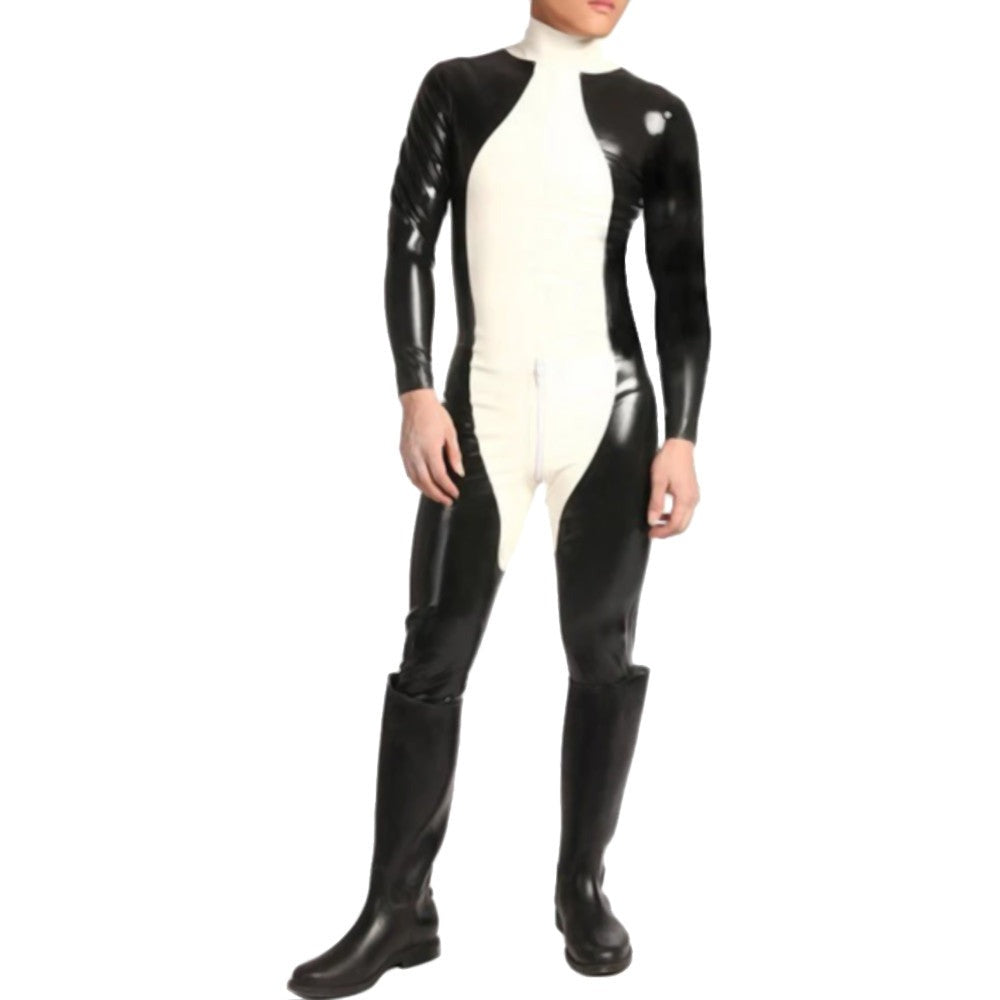 Pepe Le Pew Fully Body Latex Suit
Pepe Le Pew is one of the popular—and perhaps the stinkiest—characters made by Looney Tunes. This lover skunk has his eyes on Penelope Pussycat, but no matter what he does, Penelope doesn't want him because of his foul odor.

You, on the other hand, loved this amorous skunk. For some odd reason, you felt a tingling sensation down there whenever you see this cartoon character. You also imagined what it would be like to be courted and loved by Pepe Le Pew.

Good news! You can bring this imagination of yours to life with the help of this Pepe Le Pew Fully Body Latex Suit! This full bodysuit has a pattern of Pepe Le Pew's fur and color: black and white. The only exception is that it doesn't have the skunk's stinky smell. You'd surely enjoy banging with your beau once he puts it on. And with the zipper between his thighs, he can pee or poop without taking it off completely.

But this bodysuit isn't just for roleplay activities. Your man can flaunt it when he's going to a costume party! The suit is so tight—yet comfortable—that it shows off his curves in all the right places. So when he enters the party, it's pretty impossible not to get the attendees' attention the moment they see him.

The bodysuit is available in a wide range of sizes—from double extra small to double extra large. These options enable you to choose a bodysuit that fits your man perfectly. You only have to know what his size is before getting a suit that fits him nicely. And oh, make sure he's not allergic to latex so he can wear and flaunt his look with ease.

Turn your man into an amorous skunk with this Pepe Le Pew Fully Body Latex Suit. Get one now!

Specifications
| | |
| --- | --- |
| Color | Black + White |
| Material | Latex |
| Sizes | XXS, XS, S, M, L, XL, XXL - Refer to the size chart below |
| Recommended for | Men |
| Washing Tips and General Instructions | Hand wash in warm water without soap or detergent. Leave it to dry flat and dust with talc. Do not tumble dry. Do not iron. Do not dry clean. |
Sizing Guide