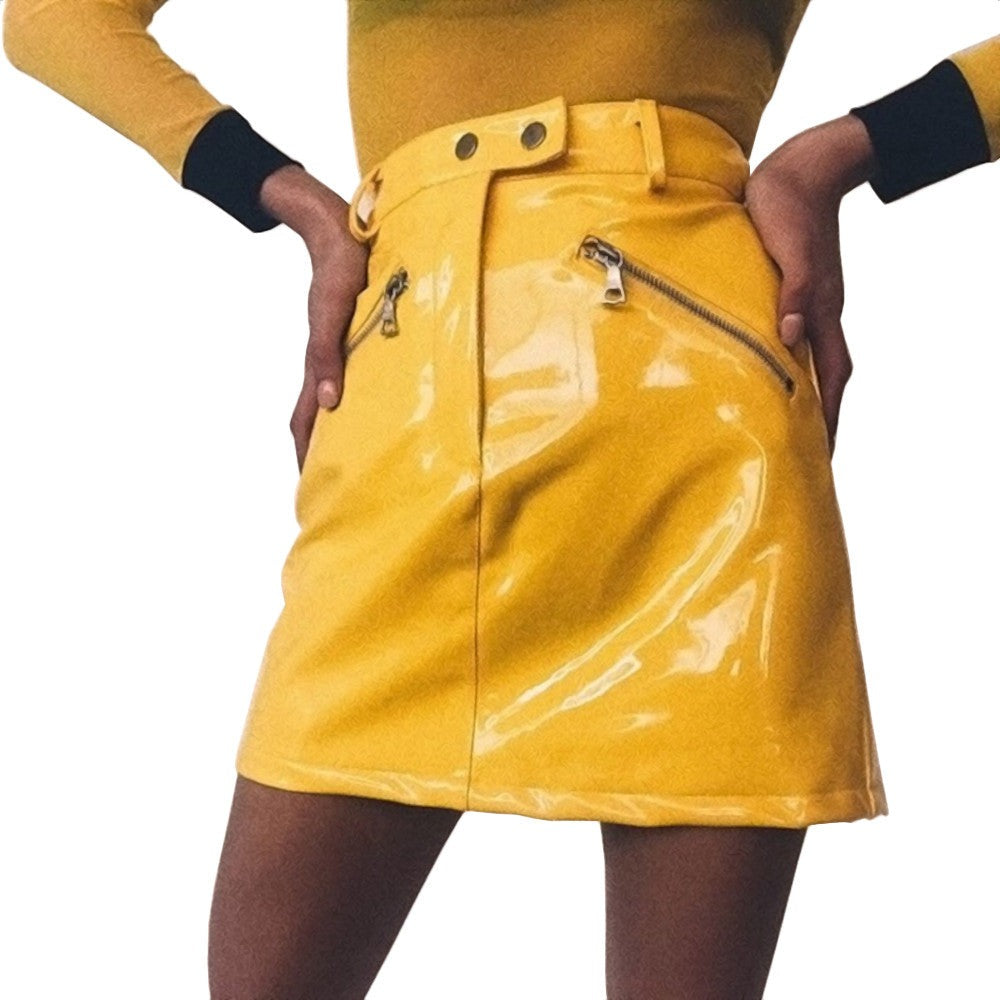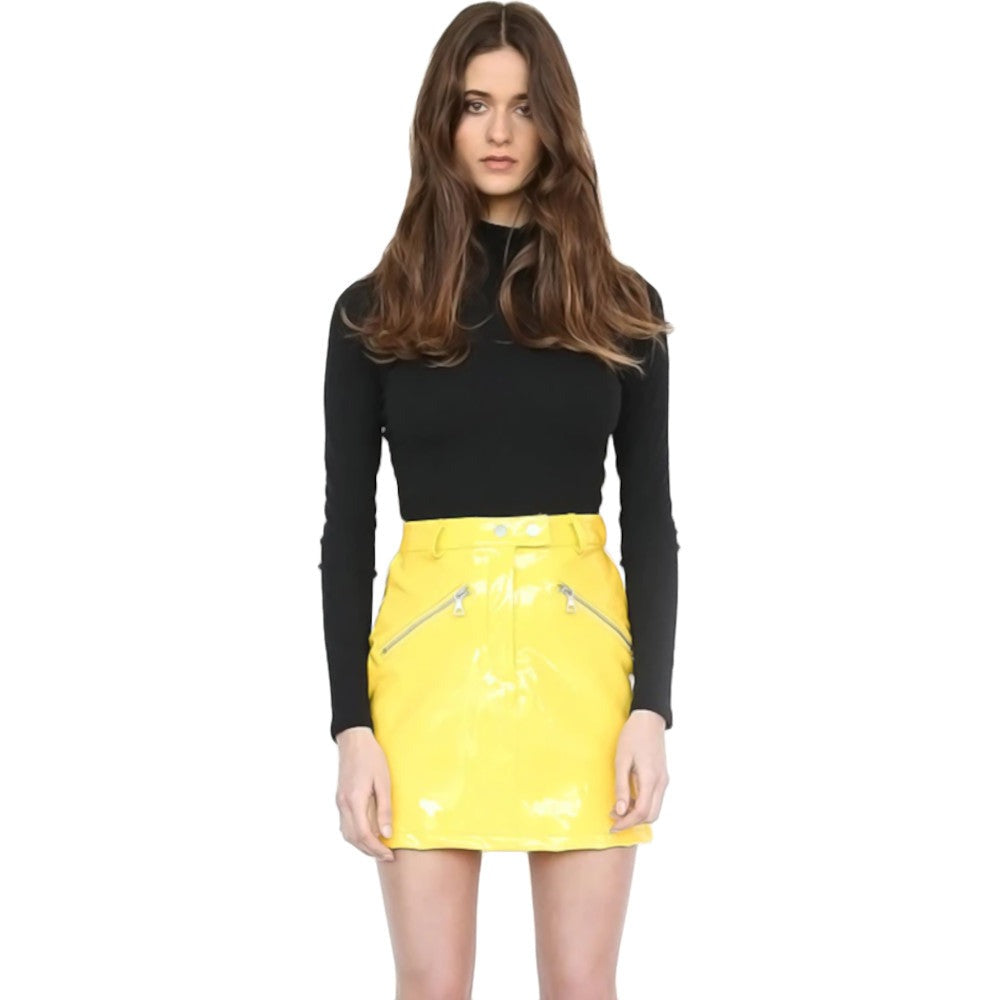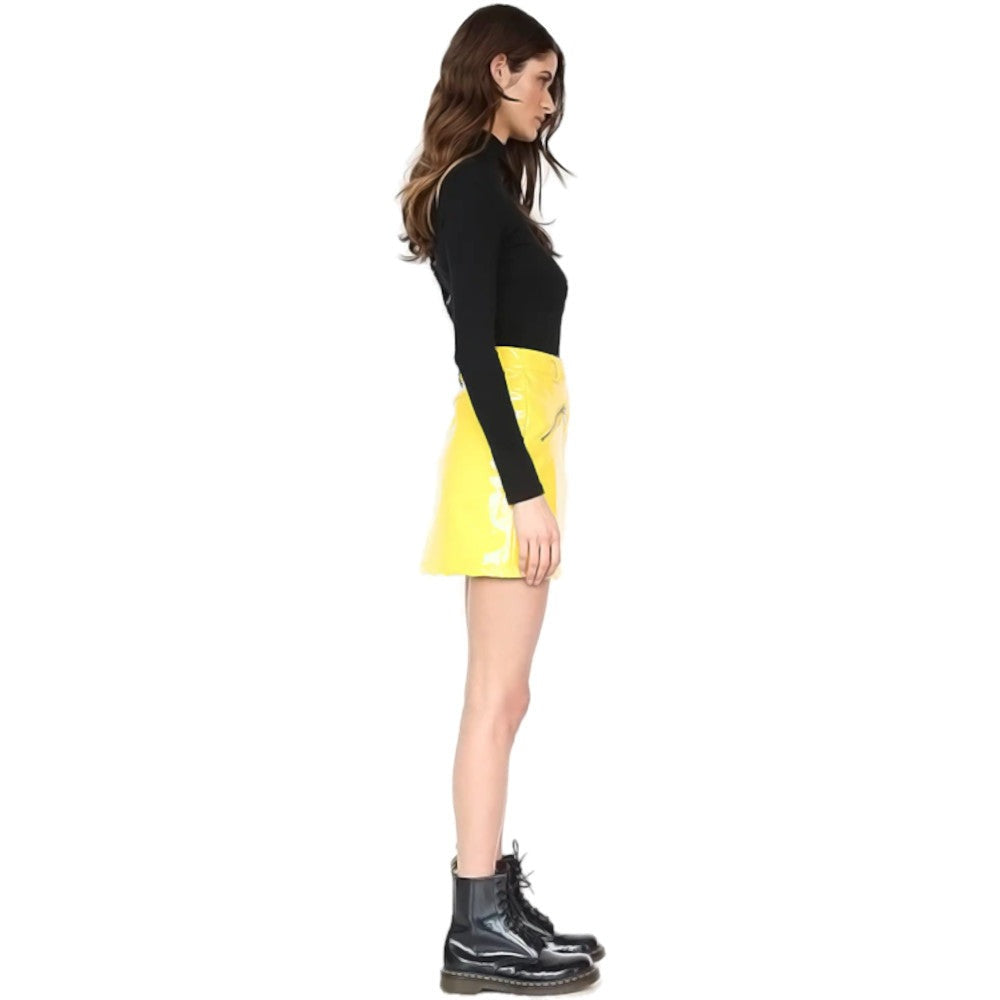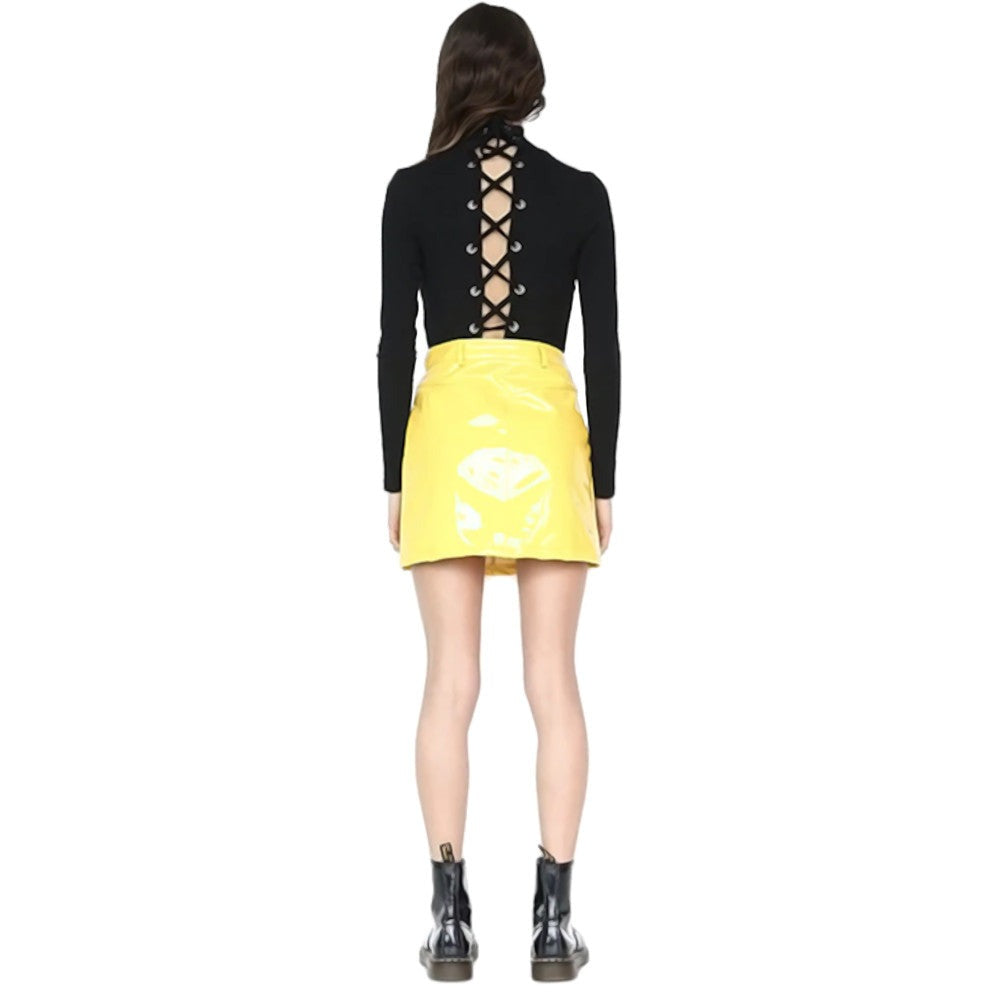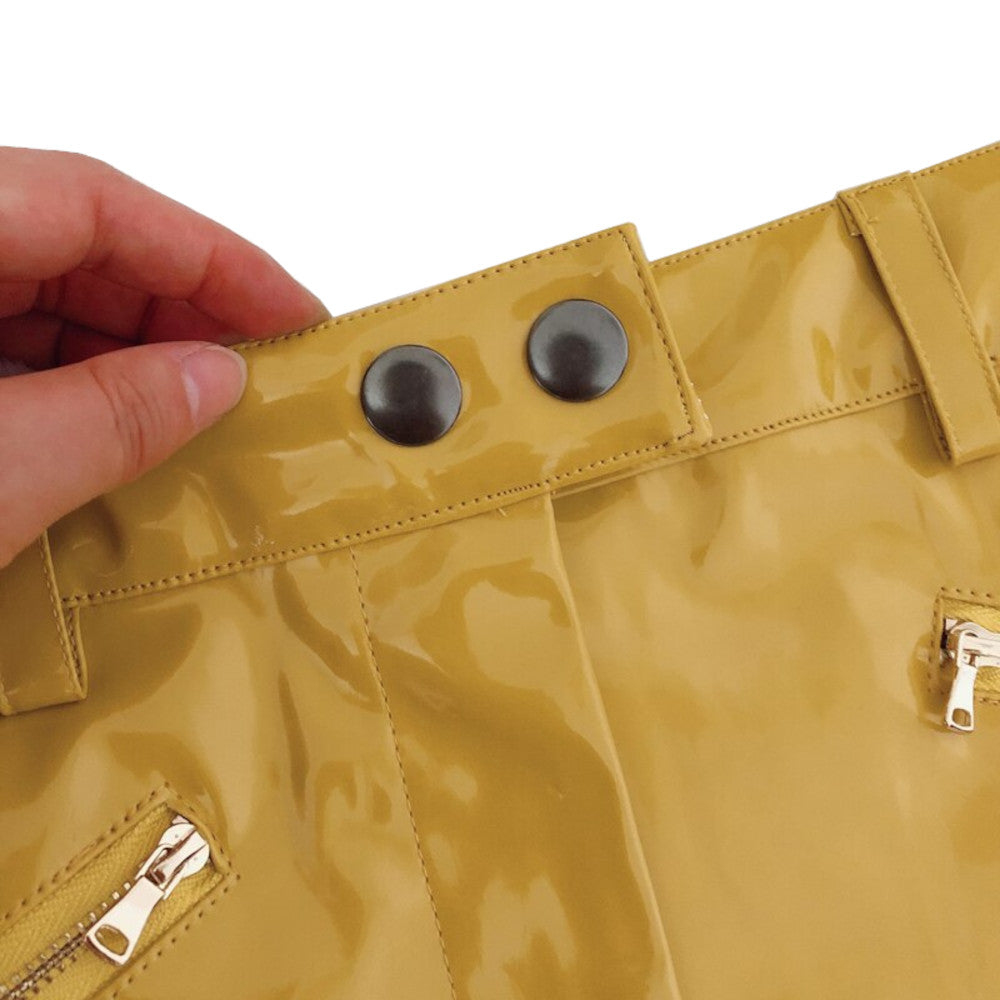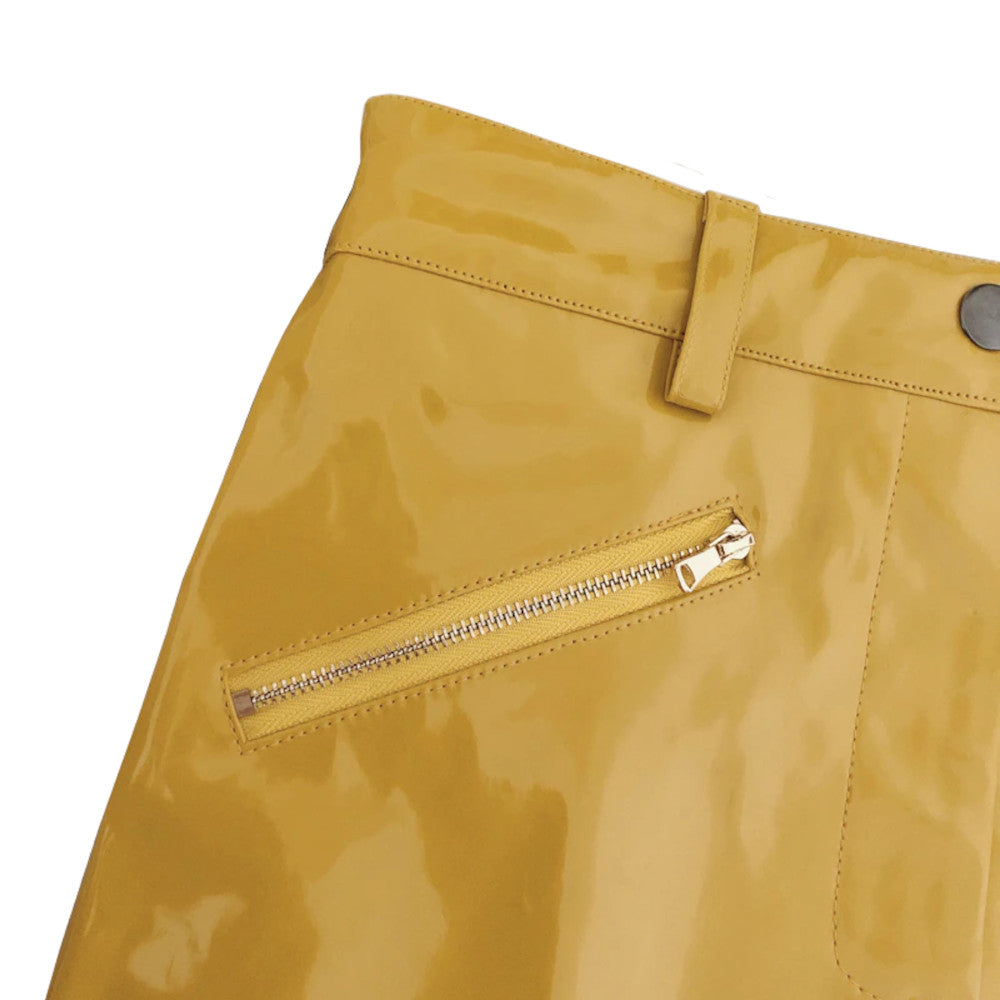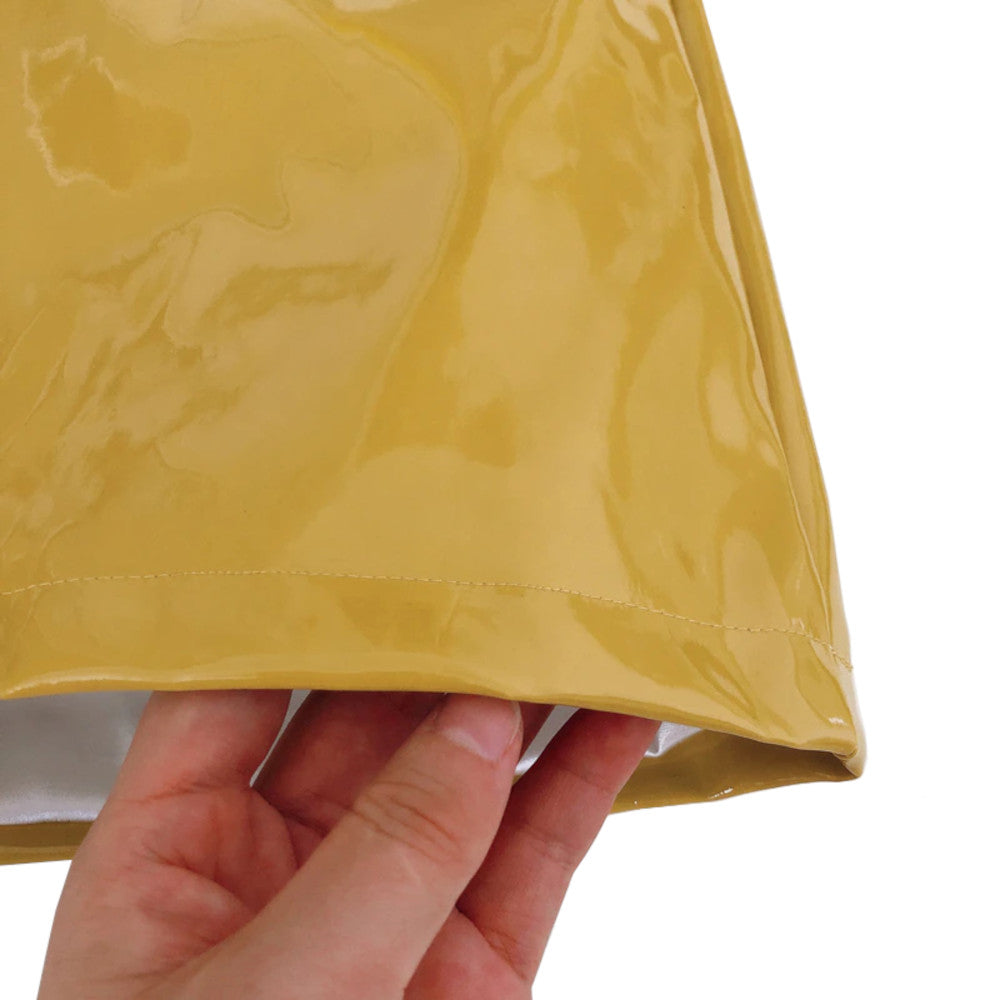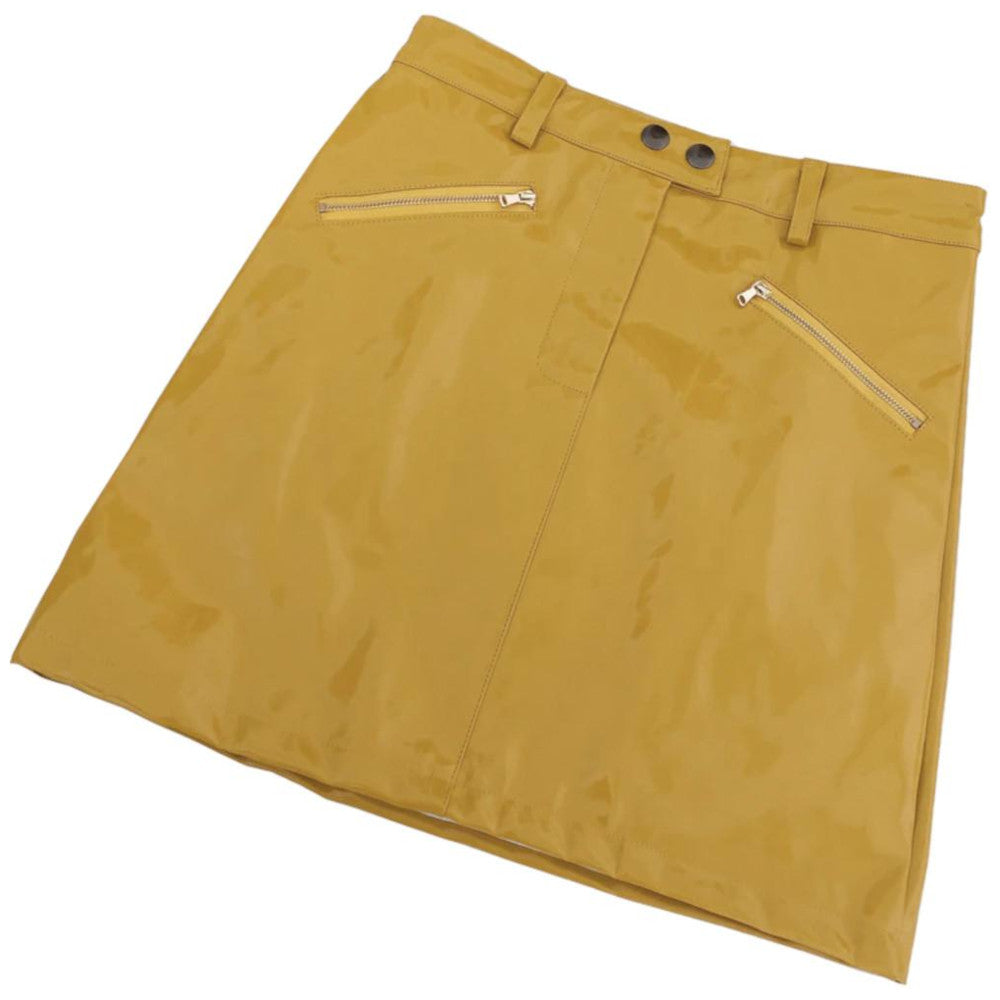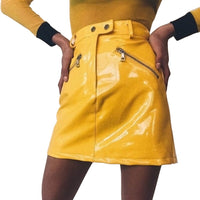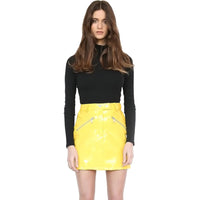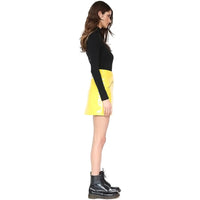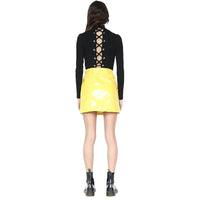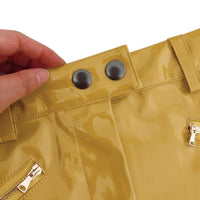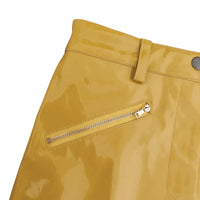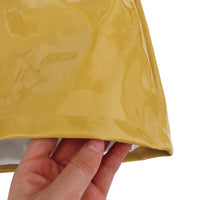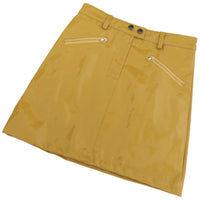 Yellow Vinyl Skirt with Pockets
Here's the truth: not all women can rock yellow outfits. So most of the time, you can't expect them to be leaving any shade of that spectrum out of their closets. So may it be mustard, mellow, Tuscany, or bumblebee, it is definitely a no-no! It is a popping color that is so hard to pull off, no matter how casual the event or the day is. So consider yourself a fashionista if you can manage to wear it in style.

But if you are just here to try and see how this tone will work out for you, you can start by adding this Yellow Vinyl Skirt with Pockets to your closet.

What makes this skirt stand out even more aside from its bright yellow color is its vinyl fabric. It is a material known for its impressive tensile and snug-fitting. You can also expect this piece to be of lasting durability. It can withstand the test of time and even regular wearing. In addition, it has a smooth and shiny surface that's indeed ready to brighten up everyone's day!

As for its design, it has stylish side pockets with oversized zips. It also has belt loops and a hidden front zipper for ease of wearing and removal. It has an adjustable button to make sure this skirt suits you perfectly. Match it with a neutral colored-top and shoes so that you wouldn't go overboard with your styling.

Because this skirt is tight-fitting, make sure to get one perfect for your body size. You would want it to be neither too tight nor loose as both won't look good on you. Avoid using fancy accessories that have sharp tools that may tear this skirt's fabric. Also, you can maintain the glossiness of this piece by applying a water-based solution on its exterior surface.

Rock this yellow skirt to a party, or somewhere you can wear it casually. Who knows? This ensemble may be the start of your love for this color spectrum. Come on; add it to your cart today!
Specifications
Color
Yellow
Material
Vinyl
Sizes
S, M, L
Refer to the size chart below for the measurements
Recommended for
Women
Washing Tips and General Instructions
Handwash only. Always wipe away excess water with a soft towel and leave to dry flat or hang up to drip dry. Never tumble dry, dry clean or iron your garment. Do not use washing powder or bleach for washing.
Sizing Guide