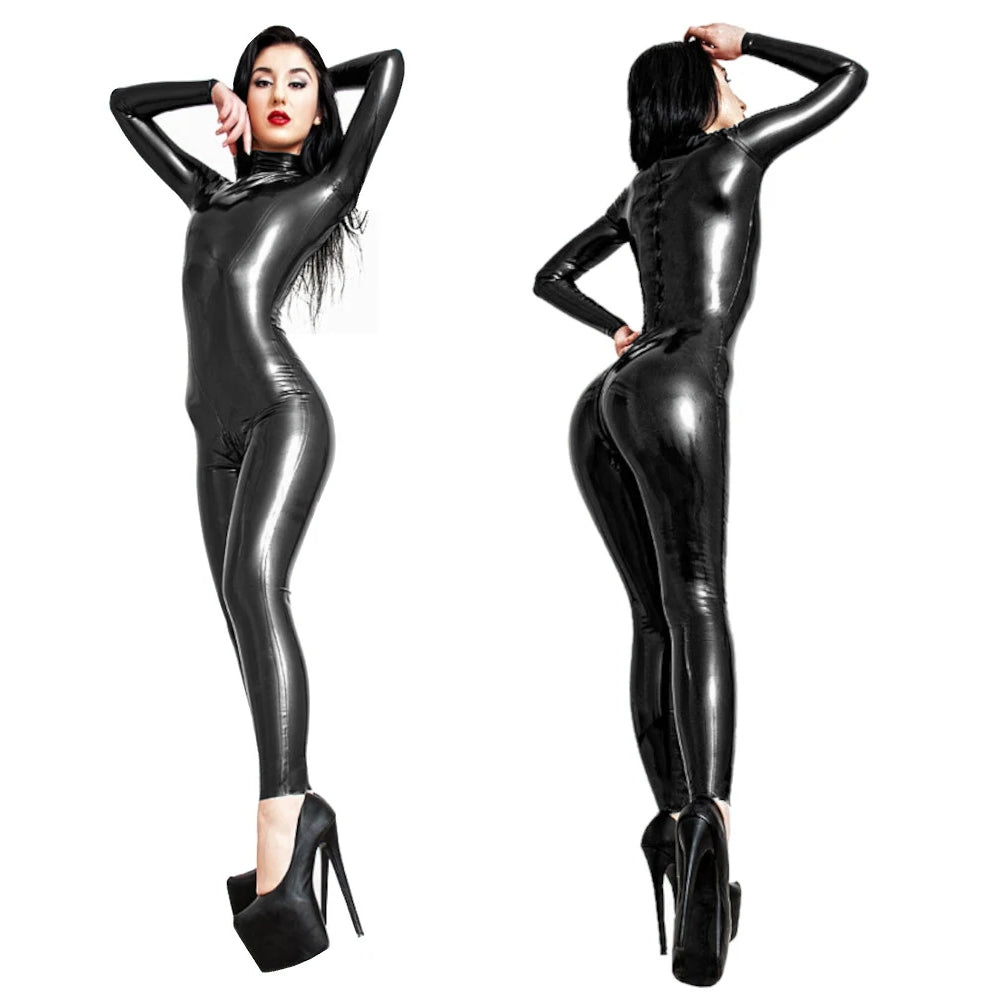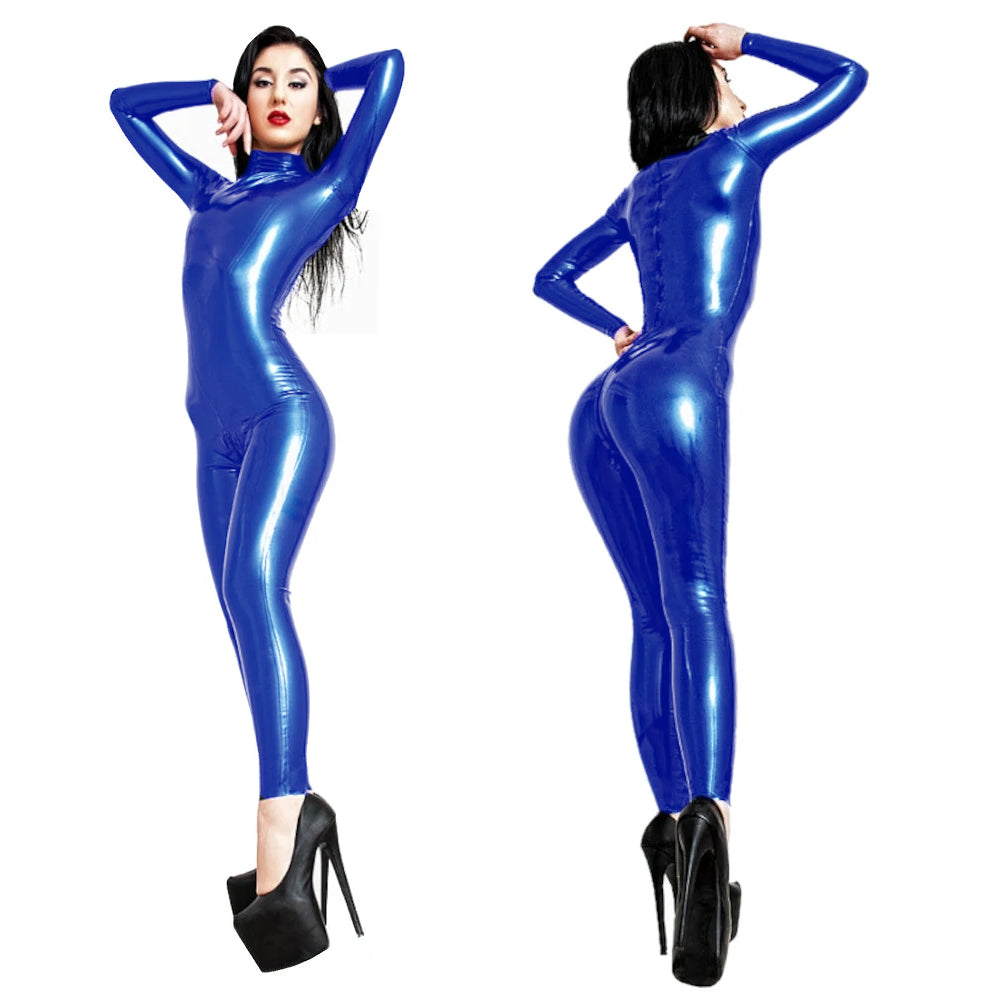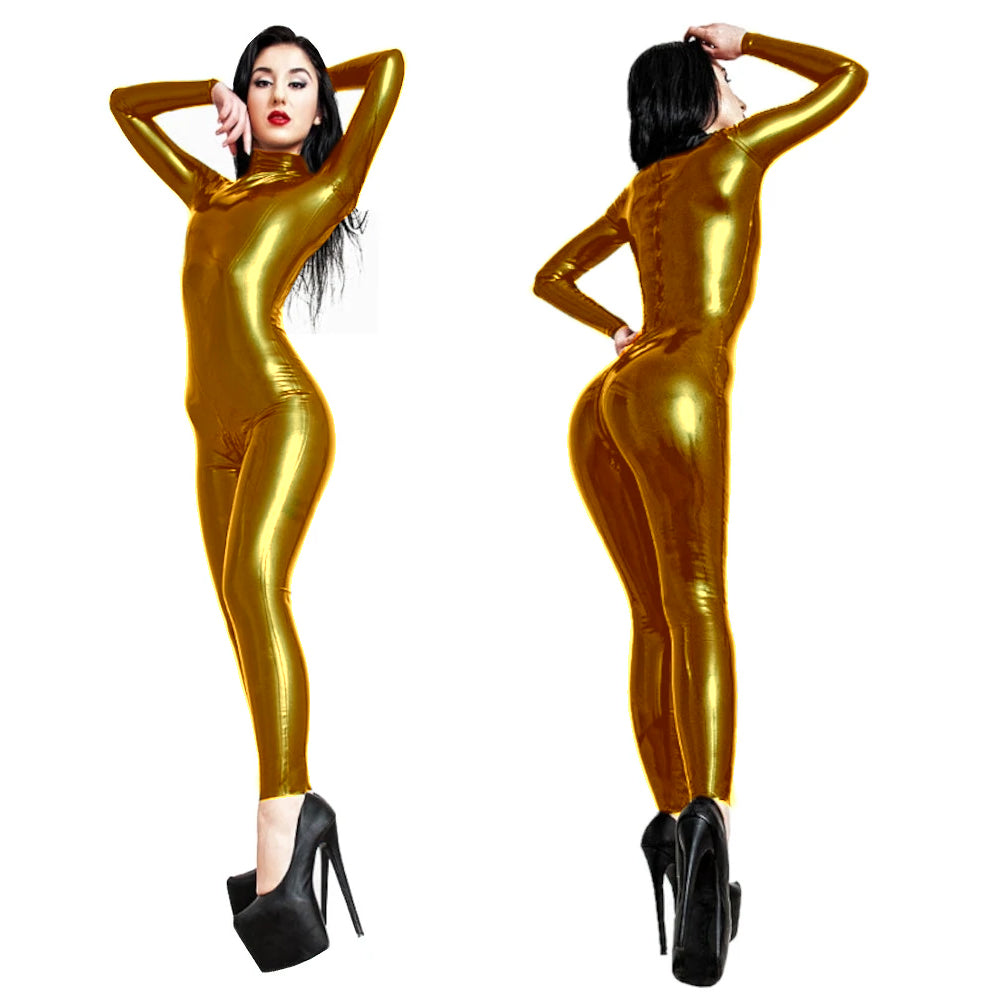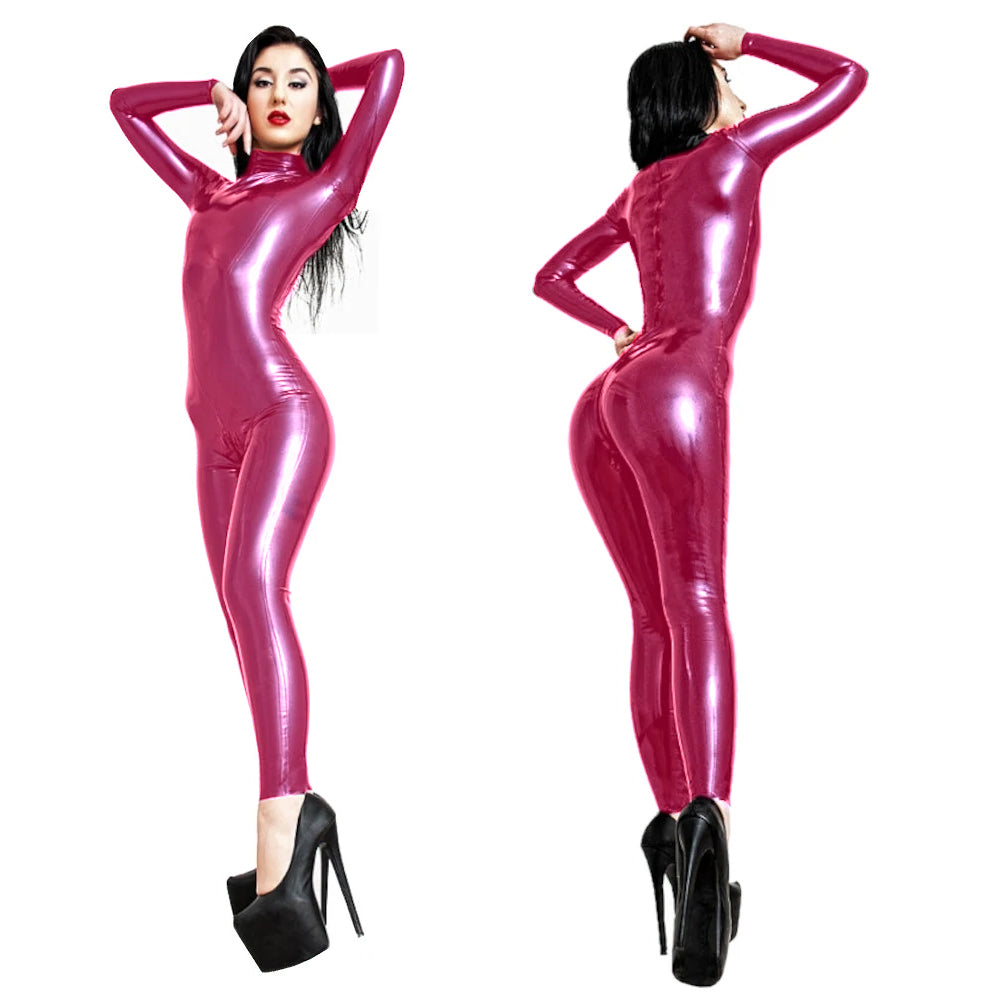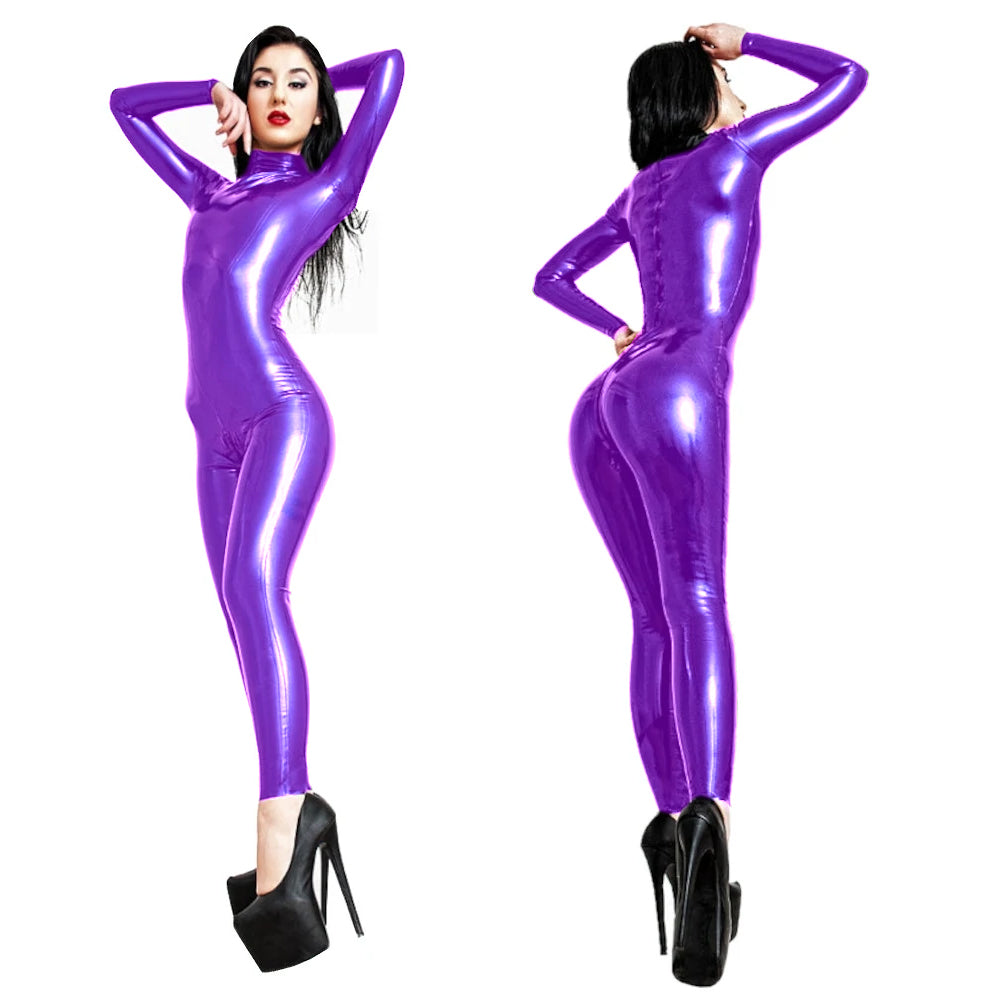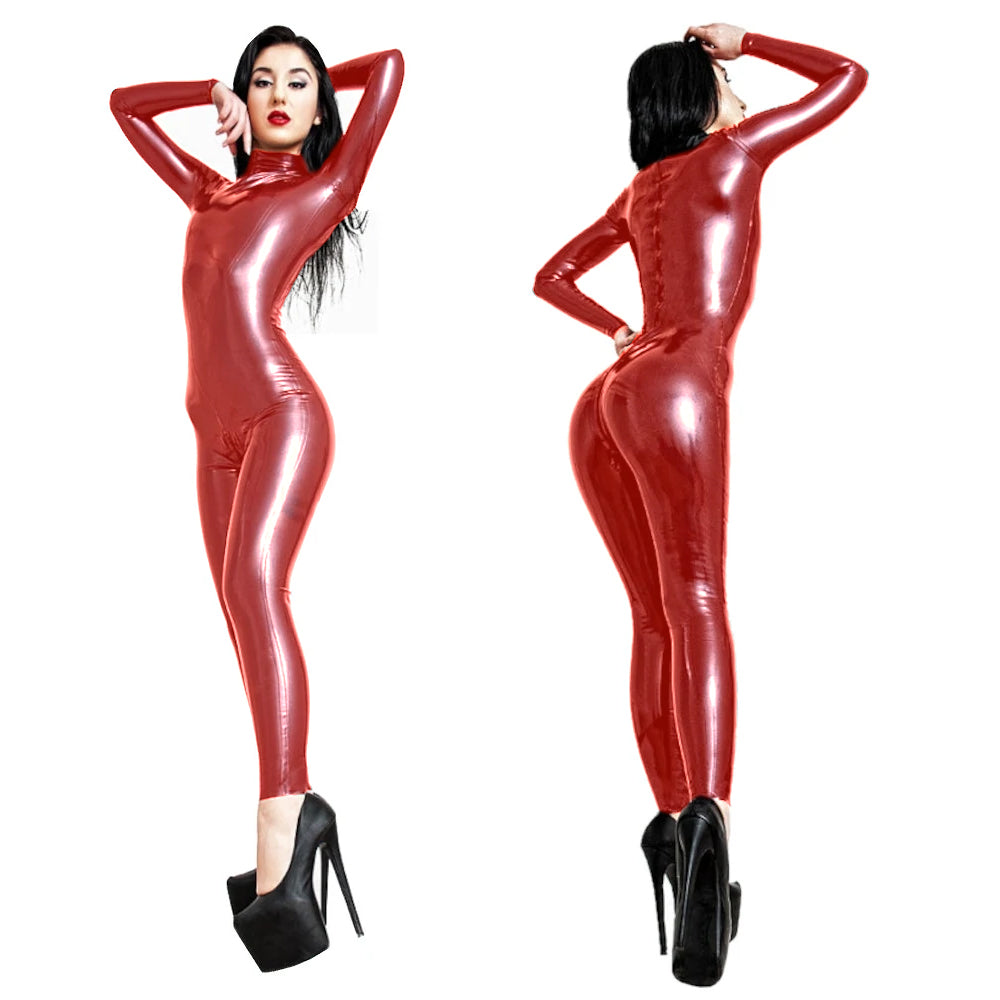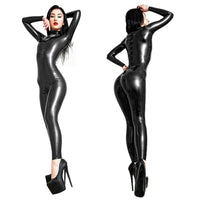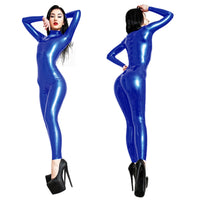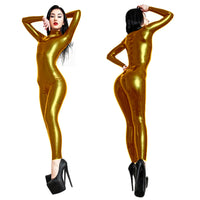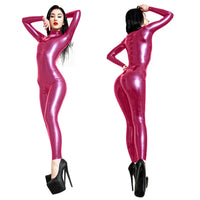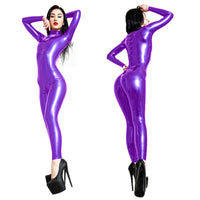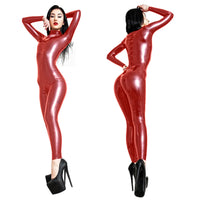 It's time to change your misconception about rubber as an ultimate cock-blocker. On the contrary, this material is famous in both the vanilla world and in the BDSM scene. It creates a lustrous effect when it is polished, and the ultra-tight fit against the skin makes all the fetishists go crazy about it. So if you think latex is the last thing you want to consider wearing when it comes to getting laid, then you are wrong.

The Zippered Latex Sex Suit is one fine example of how rubber works like magic when you use it to cast a spell on your lover. This bodysuit is made of high-quality latex and is very pliable, and is a versatile piece of clothing. This apparel covers most parts of your body while still showcasing your lovely curves. It has a turtle neckline, so all the attention will be drawn towards your upper torso; thus, making you look taller and more slender. Its long sleeves wrap your arms up to your wrist if you do not like having your limbs exposed.

All the pieces are neatly glued to keep any wardrobe malfunction at bay. As with all skin-tight garments, this suit accentuates your hourglass figure, so you're sure to look your best while wearing it. The leg hem falls on your ankle so that you can pair this suit with your favorite pumps or stilettos. You can even go all-out with high-cut boots!

This suit may be super snug, but you can quickly slip in and out of it, thanks to the long zipper at the back, which extends down to your crotch. With all these, this suit may be your ultimate uniform for sexy time!

The Zippered Latex Sex Suit is available in six colors: Black, Blue, Pink, Purple, Red, and Orange. It comes in six sizes, from XS to XXL, so make sure to check your measurements to get your best fit. Hurry and get your hands on this baddie before stocks run out!
Specifications
| | |
| --- | --- |
| Color | Black, Blue, Pink, Purple, Red, and Orange |
| Material | Latex |
| Sizes | XS, S, M, L, XL, XXL - Refer to the size chart below for the measurements |
| Recommended for | Women |
| Washing Tips and General Instructions | You can wash rubber garments on clean warm water. Avoid detergents and soaps. Always wipe away excess water with a soft towel and leave to dry flat or hang up to drip dry. Never tumble dry, dry clean or iron your garment. Do not use washing powder or bleach for washing. |
Sizing Guide