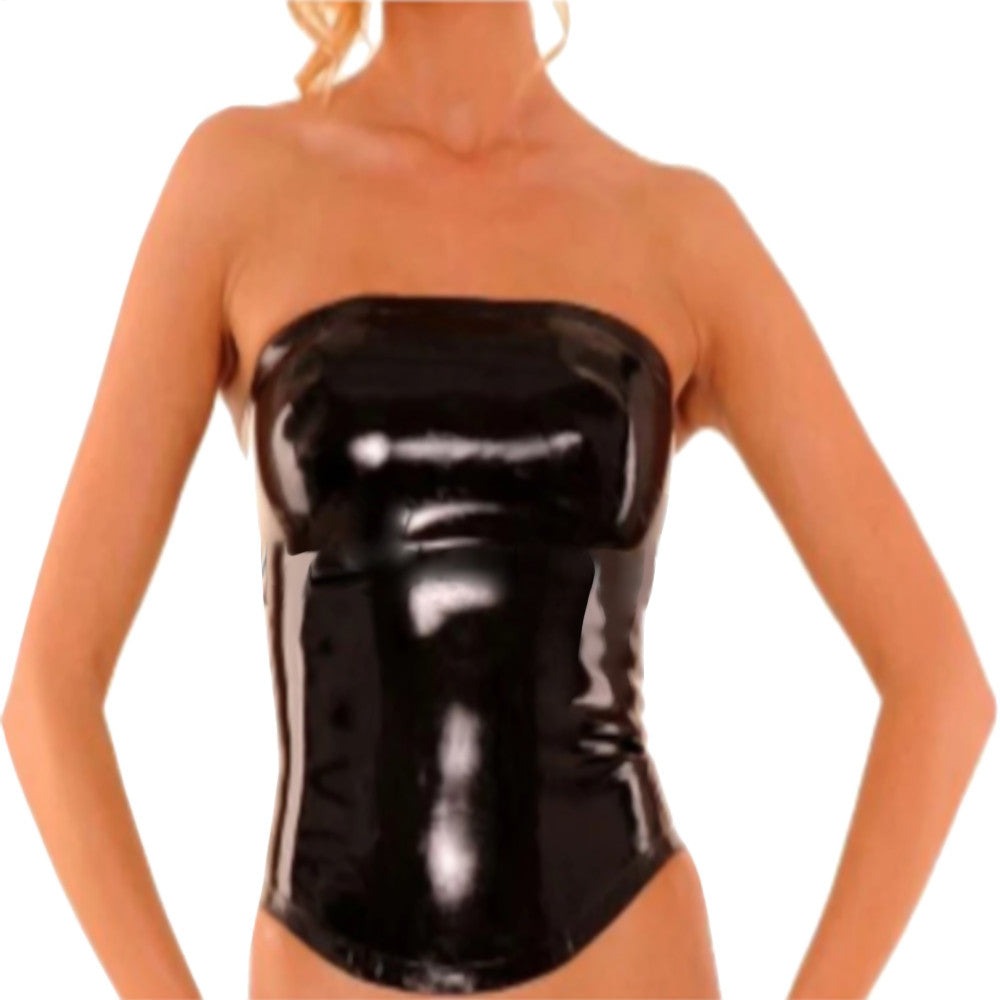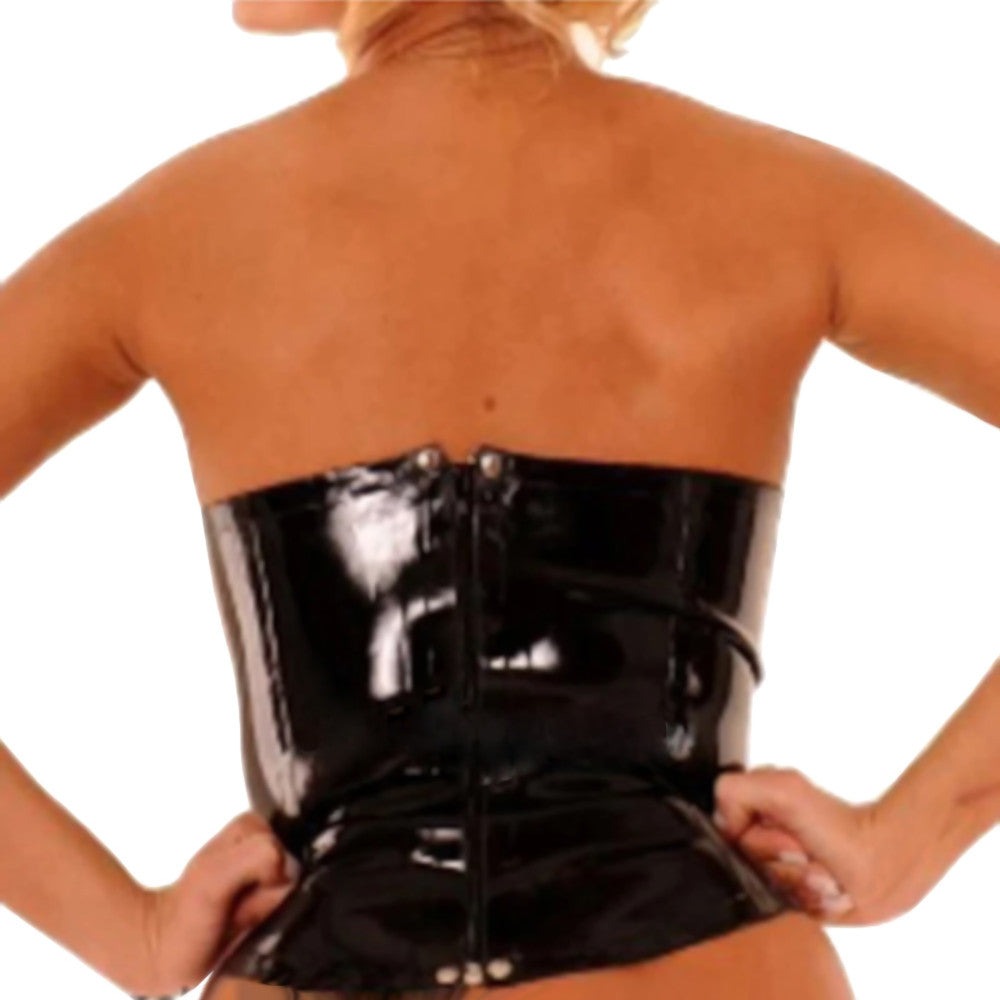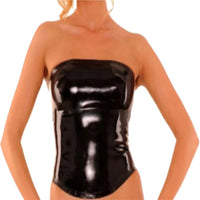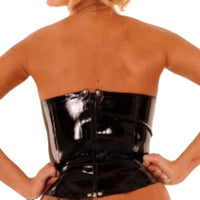 Have all your efforts to look sexy been in vain? When you did all your best, but your best wasn't good enough, maybe it's high time your outfit leveled up. While you think lacy lingerie looks good on you, your partner may not see it that way. Put on the Zippered Latex Tube Top, and see how his eyes will pop!

The art of seduction begins with putting this sexy latex tube top on. With a zipper at the back that runs from top to bottom, you'll be needing your partner's hands to zip it for you. And while he does that, he might kiss you on your shoulders to fire you up.

Simple yet elegant and classic, this top will flatter your waist and breasts. Without any straps, it leaves your beautiful shoulders bare and flaunts your gorgeous collarbones. If you have full breasts, this tube top will make them even more prominent. The rounded hem sits around the waist, showing parts of your hips and belly. And if you've been working out, it will trace your six-pack abs. Gorgeous!

As it clings to the skin, it will hug you tight comfortably, even sensually. Serving as your second layer of skin, it will intensify every bit of stimulation. So, let your partner tease your tits with a vibrator or caress you in those areas covered with this latex tube top.

Whether you are a bottom or a powerful top, you will rock with this outfit. Pair it with a mini skirt, a skimpy pair of shorts, or tight-fitting pants, and you'll be as ravishing as you'd like to be.

If you're a beginner in latex, this top is ideal as it's easy to wear. Soon, you'll be craving more rubber covering on your body. And if you're into sissifying your man, then make him wear this, too!

Look sexy without even trying hard because this top will do the job. Grab yours now!
Specifications
Color
White, Black, Red, Plum Red
Material
Latex
Sizes
XS, S, M, L, XL, XXL - Refer to the size chart below for the measurements
Recommended for
Women or Men
Washing Tips and General Instructions
Hand-wash in warm water without detergent.
Hang to dry.
Dust of with talc powder before storing.
Sizing Guide